A mobile payment innovation in the Philippines, GCash has helped revolutionize the way we do our financial transactions. With just a few taps on our smartphones, we can quickly send and receive money, pay bills, and do a lot of other transactions anytime, anywhere. Currently, all GCash services are free except for cash out, withdrawals, bills payments, and card applications.
For non-tech-savvy beginners, learning how to use GCash can seem challenging and even frustrating. Read this comprehensive guide to familiarize yourself with the GCash app and enjoy its features.
What is GCash?
GCash is a leading mobile wallet in the Philippines that you can download and install on your smartphone to perform digital transactions like fund transfers, bills payments, shopping, investing, and more. As of May 2023, there are around 81 million GCash users in the Philippines.[1]
📱 Download the GCash App!
Before anything else, don't forget to download the GCash App. GCash is available for both Android and iOS devices. Download the app via the links below:


How to Register in GCash App in 2023
Before you can start using GCash, you need to create an account and register. GCash registration is quick and easy through its app. If you have a Philippine-issued Globe or TM SIM card, you can also register by dialing *143 and following the instructions.
👉

Creating an Account and Registering via the

GCash App
Follow these steps to create and register a GCash account via the official GCash app:
Download the GCash mobile app.[2]
Launch the GCash app, enter your mobile number, and tap Next.
You'll receive a six-digit authentication code via the mobile number you provided during sign-up. Input the code, then tap Submit Code. Click Resend Now if you didn't receive any code.
Provide your information for the following: name, date of birth, address, and email address. Review the information you've provided. If everything's correct, tap Submit.
On the same page, enter the referral code, if applicable. The referral code will allow you and your referred friend to receive ₱50 upon successful registration.
Next, create a four-digit mobile PIN (MPIN). Create a unique MPIN, as you'll use this in all your GCash transactions.
Read the Terms and Conditions and tap Submit.
Tap Proceed to Login to start using and exploring your new GCash account.
👉

Creating a GCash Account and Registering via *143
Dial *143# on your mobile phone.
Find GCash, click reply, then key in 10 for GCash.
Click reply again and then key in #1 to register.
Enter your four-digit GCash PIN, name, birth year, and address.
Wait for a message on your phone that confirms your registration.
How to Verify Your GCash Account

Account verification, also known as the Know Your Customer (KYC) process, is required by the Bangko Sentral ng Pilipinas to validate the identity of customers for money services like GCash.
You must undergo GCash verification to unlock all its useful features, services, and higher transaction limits. Getting your GCash account verified also gives you another layer of security. Here's how to do it:
Login to your GCash account on your app.
Tap the menu bar on the upper left corner and tap Verify Now.
Choose Get Fully Verified and tap Next.
Choose a valid ID, tap Next, and take a picture of the ID.
Tap Next and take a selfie. Make sure you're in a well-lit room.
Fill in the required information and make sure everything's accurate.
Tick the box to accept the Terms and Conditions and tap Confirm.
Wait for 30 minutes for GCash to review your application. You may need to fulfill additional requirements to complete the process.
GCash Features You Can Unlock with a Verified Account
If your GCash account is fully verified, you can send, request, and invest money, and enjoy many other special features of GCash.
| What You Can Do | Basic | Fully Verified |
| --- | --- | --- |
| Cash in | ✔️ | ✔️ |
| Buy load | ✔️ | ✔️ |
| Pay bills | ✔️ | ✔️ |
| Pay QR | ✔️ | ✔️ |
| GCash Card | ✔️ | ✔️ |
| Send money | | ✔️ |
| Bank transfer | | ✔️ |
| GSave | | ✔️ |
| GInsure | | ✔️ |
| GLoan | | ✔️ |
| GGives | | ✔️ |
| GCredit | | ✔️ |
| GCash Padala | | ✔️ |
| GFunds | | ✔️ |
| GCrypto | | ✔️ |
| GStocks PH | | ✔️ |
| GStocks Global | | ✔️ |
✔️ GFunds (Formerly GInvest)
A marketplace for investment opportunities, GFunds[3] is a feature that you can find within the GCash app. It lets you discover your investment appetite and offers different investment products that suit your financial personality. Buy, manage, and sell investment products from GCash's partner providers.
To start investing in GFunds, you need only ₱50. Here's how to start investing in GFunds:
Launch the GCash app.
Choose GFunds.
Register and answer the Risk Profile Questionnaire.
You'll find the investment products that suit you based on your answers in the Risk Profile Questionnaire.
Select the funds that are most suitable to your financial needs by checking each fund's risk rating.
✔️ GSave
With the GSave[4] feature, fully verified GCash users who are at least 18 years old can open a virtual bank account at any GSave Marketplace bank partner, such as CIMB, BPI, Maybank, and UNO Digital Bank. It requires no initial deposit. With GSave, you can instantly move your money from your GCash account to your savings account without worrying about the lock-in period and maintaining balance.
Here's how they compare vs traditional banks: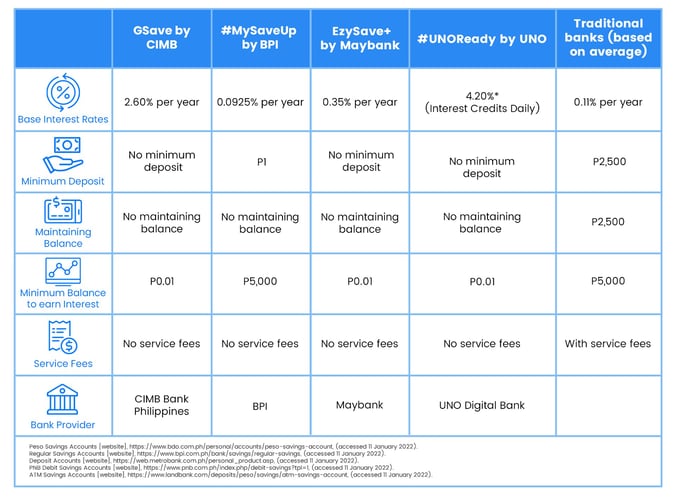 Photo: GCash
✔️ GForest
The GForest feature is a GCash initiative that gives every user a chance to help save the forests in the Philippines. Through GForest,[5] you can collect green energy and use it to adopt a tree, switch to sustainable activities, reduce your carbon footprint, and ultimately be a green hero.
To maximize your green energy, connect your health app, make all your daily steps count, and turn them into green energy. Collect your green energy when you wake up and after lunch, or it will expire after 24 hours. You can also add friends in GForest to collect their green energy.
✔️ GLoan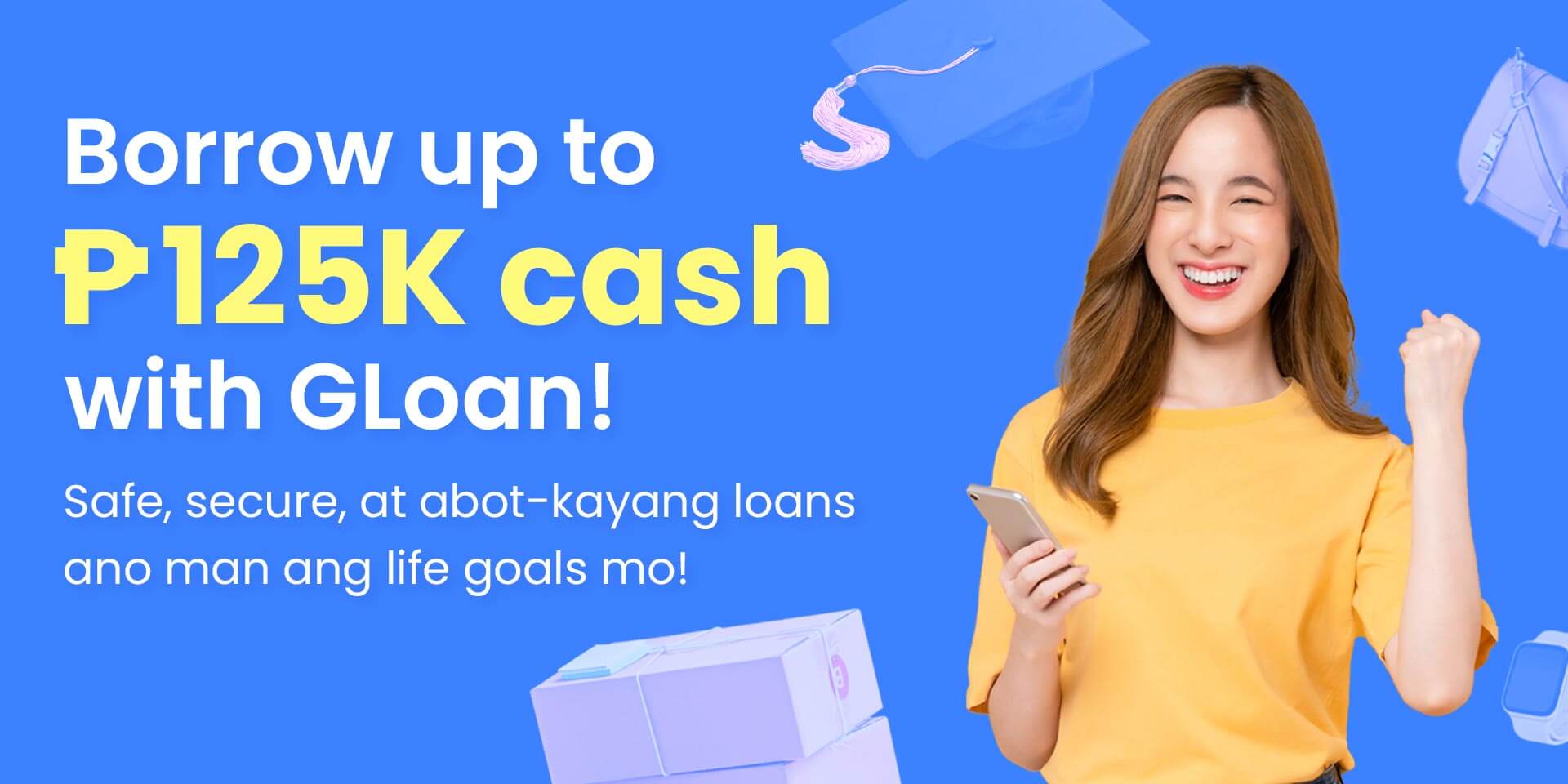 With this GCash feature, you can borrow up to ₱125,000 and receive it in your GCash wallet. GLoans are payable for up to 24 months. You can use GLoan[6] to pay for purchases and bills or convert it to cash through the GCash Send Money option.
✔️ GCredit
It's your very own credit line in GCash which you can use to pay over 100,000 billers, stores, and merchants online or via QR. Enjoy up to ₱30,000 of revolving credit. Your interest is based on the number of days you borrowed.
✔️ GGives
GGives is GCash's buy now pay later feature, where you can enjoy flexible payment terms of six, nine, 12, 15, 18, or 24 months at low interest rates. There are no additional requirements to avail of GGives as you get pre-approved based on your GScore.
✔️ GInsure

You can avail of affordable life insurance premiums starting at ₱10 per month through the GCash app or via SMS. Just launch your GCash app and choose GInsure. Click Go to Marketplace and choose any product from the Featured Products section. Lastly, click on the product you want to avail of and the coverage plan.
✔️ GLife
This feature consolidates select merchants on one page, so you don't need to switch from one app to another. You can eat, play, shop, and more by clicking on the merchants featured on the GLife page.
How to Put Money in GCash
Now it's time to learn how to put money in your GCash wallet. Using the app is the most convenient way to get load. You can either transfer money from your bank account through the app or make over-the-counter transactions with partner outlets. You can also load up your GCash wallet via remittances.
👉

How to Cash in Via Linked Bank Account
Before transferring money from your bank account to your GCash wallet, you need to link your bank account to GCash. Here's how you do it:
On the home page, tap Profile in the bottom right corner.
From there, tap My Linked Accounts, and you'll see the options that you can link to your GCash:


GCash Card
American Express Virtual Pay
PayPal
Payoneer
GCredit
BPI
Metrobank
UnionBank
GlobeOne
Tap the option you want. Either you'll input the card details or log in to your online bank account to authorize and complete the linking process.
Once you submit your details, you'll be redirected to your bank's verification page. Your bank will send you a one-time password (OTP) code via SMS. Input the OTP to proceed.
Once verified, you'll receive a text saying that your bank is now linked to GCash.
👉

How to Cash In via Partner Banks
You can also connect your banking apps to GCash for easier cash-ins since GCash is compatible with most banking apps.
Banks that partner with Instapay charge a GCash cash-in fee of ₱10 to ₱25 per transaction.
BPI and UnionBank previously offered free cash-ins for linked bank accounts, but unfortunately, you'll have to pay a ₱5 convenience fee for every transaction starting October 2, 2023. Until then, here's how you can still cash in via BPI and UnionBank for free
To link your BPI and UnionBank account, tap Profile and My Linked Accounts.
Follow the next instructions.
Once you've linked your banking app, you can head to the dashboard and tap Cash In.
Tap Paypal under the My Linked Accounts tab and enter the desired amount. Tap Next and Confirm.
Your bank will send you an OTP via SMS. Input the code and tap Submit.
Wait for the confirmation text before checking your new GCash balance.
👉

How to Cash In via Remittance
You can also claim your remittance and send it straight to your GCash wallet. GCash has partnered with global remittance partners like MoneyGram and Western Union.
Tap Cash In on the GCash app dashboard and tap the Global Partners and Remittance tab.
Choose your preferred remittance partner. For MoneyGram and Western Union, you'll need the claim remittance reference number. With other options like Remitly, Sendwave, Wise, and Xoom, you'll receive the remittance straight to your GCash wallet.
Enter the expected amount and the reference number. Moneygram requires an 8-digit number, while Western Union requires 10 digits.
Tap Next and wait for the confirmation text before checking your new GCash balance.
👉 How to Cash In via PayPal
You're probably wondering, "Where to cash in on GCash without a fee this 2023?" Connect your PayPal account to your GCash to enjoy zero cash-in fees. It's especially useful for freelancers who want to spend their PayPal balance and expats looking to convert their money to Philippine Peso easily.
To link GCash to PayPal, tap the menu bar and tap My Linked Accounts.
Tap PayPal and enter your account's email address.
You'll then be directed to the PayPal login page. Enter your email and password, tick the two boxes, and tap Authorize.
Once you've linked your GCash to PayPal, you can head to the dashboard and tap Cash In.
Tap PayPal under My Linked Accounts.
Enter the desired amount, tap Next, and Confirm.
Once confirmed, expect your money within 24 hours. Wait for the confirmation text before checking your new GCash balance.
👉

How to Cash In via 7-Eleven and Other Authorized Outlets
To load your GCash through 7-Eleven, just visit any branch near you. Go to the CliQQ kiosk and select GCash under e-money. Get the barcode, then pay at the cashier.
Check the app for authorized GCash partner branches to know where you can cash in. More than 10,000 GCash outlets nationwide accept cash-in transactions, including remittance centers, pawnshops, malls, and bills payment centers.
Here are some of the most accessible GCash cash-in outlets in the Philippines:
Mercury Drug
AllBank
AllCash
Robinsons Easymart
The Marketplace
Shopwise
Robinsons Supermarket
Uncle John's
Globe Stores
Bayad Center
Expresspay
SM Business Center
Robinsons Center
Cebuana Lhuillier
7-Eleven CLiQQ kiosks
Puregold
RD Pawnshop
Tambunting Pawnshop
Villarica Pawnshop
Palawan Pawnshop
eTap machines
Touchpay machines
Pay&Go machines
Southstar Drug
Watsons
LBC Express
Puremart
Shell Select
Ministop
Family Mart
AlfaMart
Check this link[7] for a complete list of GCash over-the-counter cash-in partners.
How to Get a GCash Card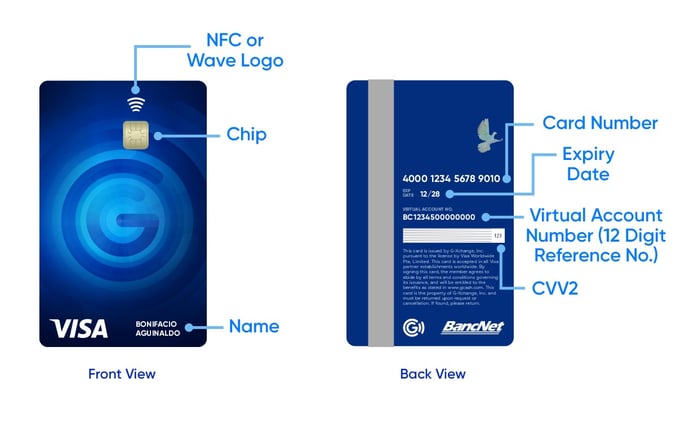 The GCash Card is a reloadable prepaid card linked to the GCash wallet. You can use it to pay at millions of merchants in 210 countries and 150 currencies. You can also use this card to withdraw money from your GCash wallet.
You can apply for a GCash Card straight from the GCash app. Here's how.
On the GCash homepage, tap

View All.
Tap

Cards.
Choose

Order GCash Card.
On the next page, tap

Order a Card.

Choose your delivery method.

Review the details of your card. If you're all good, tap

Next.
On the next page, provide your address. Then, tap

Next.
Tap

Pay.
👉 How to Put Money in GCash Card
Next, how to transfer GCash funds to your GCash Card?
Link your GCash wallet to your GCash Card to conveniently put money in and use it to pay for in-store and online purchases. Your GCash Card is the physical card of your GCash wallet.
To link your GCash Card to your GCash, follow these steps:
On the homepage, tap

View All.
Select

Cards.
Select

Link my Card.
Key in the authentication code and click Submit.
Input the required information. Tap

Submit.

You'll then receive a prompt that you've successfully linked your GCash Card to your GCash account.

Nominate your card's six-digit PIN.
How to Withdraw Money from GCash
Like a regular bank account, you can withdraw funds from your GCash. You can transfer funds from GCash to your bank account or withdraw your money from ATMs nationwide and even worldwide using the GCash Card.
👉 Cash Out via GCash Card
To cash out using your GCash card, just head to the nearest BancNet ATM or any machine that has the Visa logo. Use it like a regular ATM card, with your GCash MPIN as the ATM pin.
For local ATMs, you'll have to pay a fee of ₱10 to ₱25. For ATMs abroad, you'll have to shell out ₱150.
👉 Cash Out via GCash Outlet
From the GCash dashboard, tap View All.
Under the Others tab, tap Cash Out.
Under the Over the Counter tab, choose your preferred cash-out partner.
Follow the instructions for each cash-out outlet.
Usually, the process involves filling out a GCash form and presenting a valid ID. After the staff has processed your transaction, you'll receive a text message asking to confirm your cash-out request. Reply with your MPIN.
The staff will then give you the cash-out amount, an acknowledgment receipt for the transaction, and an official receipt for the service fee. In addition to the cash-out amount, a service fee of 2% per amount withdrawn will be deducted from your GCash wallet.
How to Send Money to GCash
GCash makes it easier to transfer money from anywhere in the Philippines. The process involves no paperwork, lines, and service fees. Here are the steps on how to send money or transfer money from GCash to GCash.
From the GCash dashboard, tap Send.
There are four ways to send money via GCash. For now, tap Express Send.
Enter the recipient's GCash mobile number. If you have the person's number in your phone, simply choose it from your contact list.
Enter the amount to send. How to send GCash with a message? Just type it in the space below the amount field before clicking Next.
Wait for the text confirmation of your transaction.
If you want to send a longer message to your recipient (up to 140 characters), tap the Send with a Clip feature. You can send greeting templates or attach a photo, audio, or video file from your phone.
With the Send via QR option, just upload the recipient's GCash QR code photo. The GCash number will automatically populate the recipient field. It's quicker, and you don't have to copy and paste mobile numbers.
How to Use GCash to Pay Bills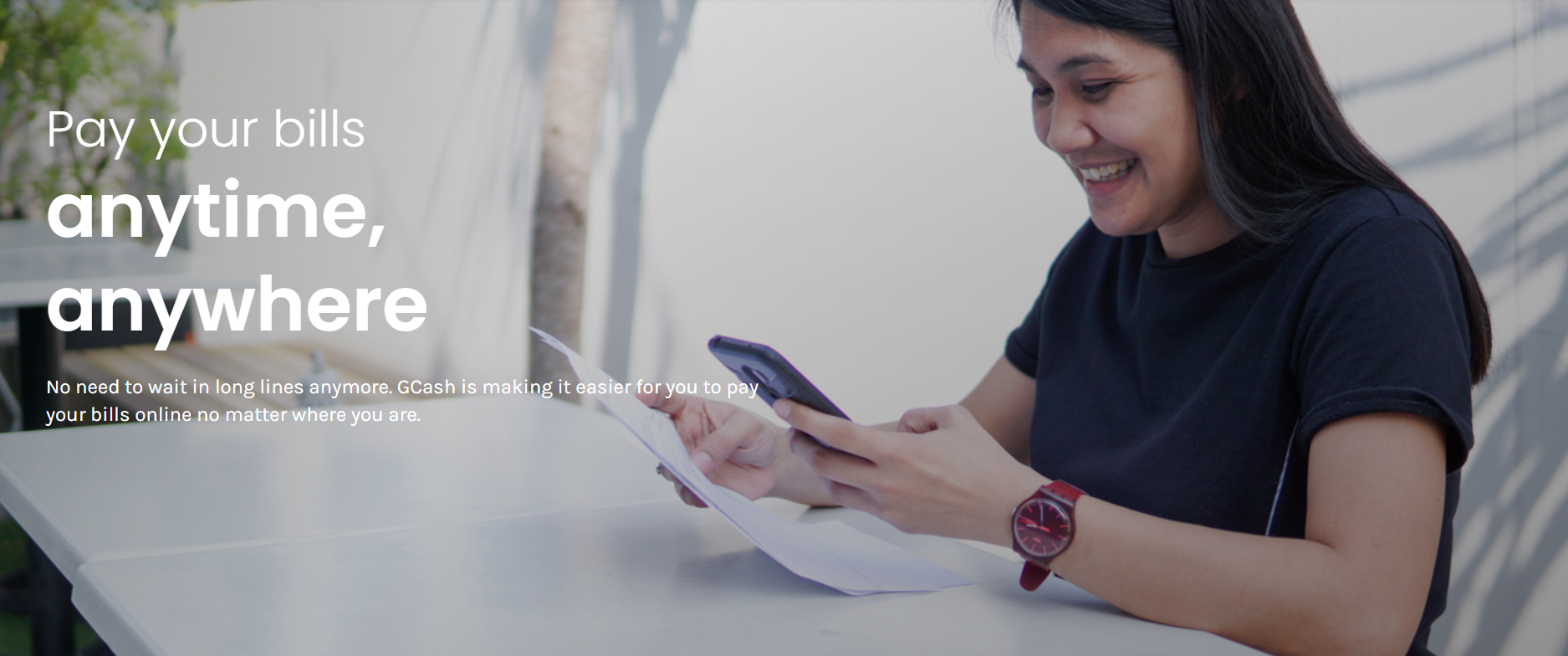 With the GCash app, you can pay your credit card balances, utilities, and other bills in a snap. Freelancers can also pay Pag-IBIG and SSS contributions and taxes using GCash.
Bill payment via GCash is posted within two to three banking days. SSS contributions and loan payments with a Payment Reference Number (PRN) are posted in real-time. However, the GCash Pay Bills service doesn't accept payments for overdue bills.
Here's how to pay via GCash:
From the GCash dashboard, tap Bills.
Choose the biller category of your bill payment.
Choose the biller and fill out the amount to pay and the account details.
Review your bills payment details before tapping Confirm.
Wait for the text confirmation of your transaction.
Read more: Beat the Due Date: Where to Pay Your Bills Online
---
🎁

Free Welcome Gift:

No Annual Fee for Life Plus Maximum Rewards for U!

Eligible card: UnionBank Rewards Credit Card
Promo period: Until January 31, 2024
Say goodbye to annual fees forever and hello to next-level rewards with your new UnionBank Rewards Card! Just apply via Moneymax and get approved within the promo period, and then meet the ₱20,000 spend requirement within 60 days from your card approval date.
This Moneymax UnionBank Rewards Credit Card No Annual Fee Promo runs until January 31, 2024 only. Per DTI Fair Trade Permit No. FTEB-172472 Series of 2023.
Note: The promo is exclusive to applicants who do not have an existing principal credit card issued by UnionBank and/or Citi.
---
How to Use GCash QR for Shopping
Did you know you can also pay for your purchases using your phone? You can use the GCash QR service at partner stores like the SM Store, Ayala Malls, Robinsons Malls, Jollibee, Ministop, and more.
👉

How to Shop via GCash QR
From the GCash dashboard, tap View All.
Under Send, tap QR.
Tap Scan QR Code or Generate R/Barcode.
For Scan QR Code: Point your smartphone at the merchant's QR code to start scanning.
For Generate QR/Barcode: Show the QR/barcode to the cashier on your screen.
Enter the amount to pay and confirm your payment.
Wait for the text confirmation of your transaction.
👉

How to Buy Load via GCash
From the GCash dashboard, tap Load.
Choose the type of load you want to buy: Mobile, Broadband, or Non-Telco.
Tap Mobile to buy mobile load and select Philippines from the dropdown menu.
Choose the telco and tap Next.
Enter the mobile phone number. You may also select the mobile phone number from your phone contacts if it's saved on your phone. Tap Next.
Choose a load package by swiping right to check out other promos. Tap Buy Now.
Review your order and tap Pay.
Wait for the text confirmation of your transaction.
GCash Service Fees 2023
Review the fees before completing a transaction with GCash. Most GCash transactions are free of charge, but several incur minimal fees.
💸 Bills Payment Fees
Most GCash billers don't charge a service fee. Below is a list of major billers and their corresponding GCash fees. You can also find the complete list of GCash billers online.[8]
BIR – no additional fee
Cablelink – ₱10
Cignal – no additional fee
Credit cards – ₱10
Manila Water – no additional fee
Maynilad – no additional fee
Meralco – no additional fee
Meralco Kuryente Load – ₱10 to ₱100 additional fee, depending on load
Pag-IBIG – ₱5
PLDT – ₱7 additional fee
SKY Fiber – no additional fee
SKYcable – no additional fee
SSS – ₱15
💸 Cash-in via Online Banking
Cashing in is free of charge for the following channels. As mentioned, BPI and Unionbank will start charging ₱5 for every transaction starting October 2, 2023:
The following GCash partner banks that use InstaPay charge the following per bank transfer transaction:
AUB - ₱10
BPI - ₱25 via InstaPay and free via BPI's load e-wallet service
Landbank - ₱25
Maybank - ₱10
Metrobank - ₱25
PBCOM - ₱20
PNB - ₱20
PSBank - ₱15
RCBC - ₱25
UCPB - ₱25
💸 Over-the-Counter Cash-In
Cashing in is free in all over-the-counter outlets until you reach a monthly threshold of ₱8,000. When you reach this limit, GCash will apply a service fee of 2% each time you cash in. The service will be automatically deducted from the amount you cashed in.
However, note that this GCash fee applies only to the following cash-in outlets:
Machine Cash-In

TouchPay
eTap/Pay & Go
Shell Select

Supermarket

Puregold
Savemore
SM Hypermarket
SM Supermarket

Department Stores
Pawnshop

Cebuana Lhuiller
Villarica
Tambunting
Palawan Pawnshop

Payment Facilities

Globe Store
Bayad Center
ECPay
Western Union (selected branches)
Expresspay
Digipay
PERA HUB
TrueMoney
Posible
GrowSari

Convenience Store

- 7 Eleven

Logistics

- LBC Express
💸 Cash-in via Remittance
Receiving remittances on the GCash app is free of charge. However, when sending money via GCash, a service fee of up to 2% of the total amount may be charged.
For example, if you are to send ₱5,000, the fee you would have to pay is ₱100. (₱5,000 x 0.02 = ₱100)
How to Convert Load to GCash
You probably use your chat apps to call and send messages to your contacts, leaving your prepaid load untouched. You're probably wondering, "Can I convert my load to GCash?" since it's just there close to expiring.
You can't convert your Smart or Globe load to GCash funds via the GCash app. Still, if you want your regular load to be converted to GCash credits, there are some workarounds you can try.
👉 Convert Prepaid Load to GCash via Share-a-Load
You can do this by selling your prepaid load for GCash, preferably to someone who already has a GCash account. But why would they want to buy a prepaid load from you if they can already buy straight from the GCash app?
Well, they would if you sold your prepaid load at a much lower or discounted price. They can just send their payment to you via GCash.
To Share-A-Load, just key in the load amount and then send it to 2 + the 10-digit prepaid number of the recipient. For example, if you'll send ₱250 load, type 250 and then send it to 29161234567.
👉 Convert Smart Load to GCash via PasaLoad
If you have an unused Smart prepaid load, you can also sell it for GCash credits. You can PasaLoad up to ₱200 and then ask for your payment via GCash.
Just text the following to 808:
PASALOAD (space) Smart Prepaid Number of Recipient (space) Amount
Example: PASALOAD 09181234567 100, send to 808
How to Use GCash: FAQs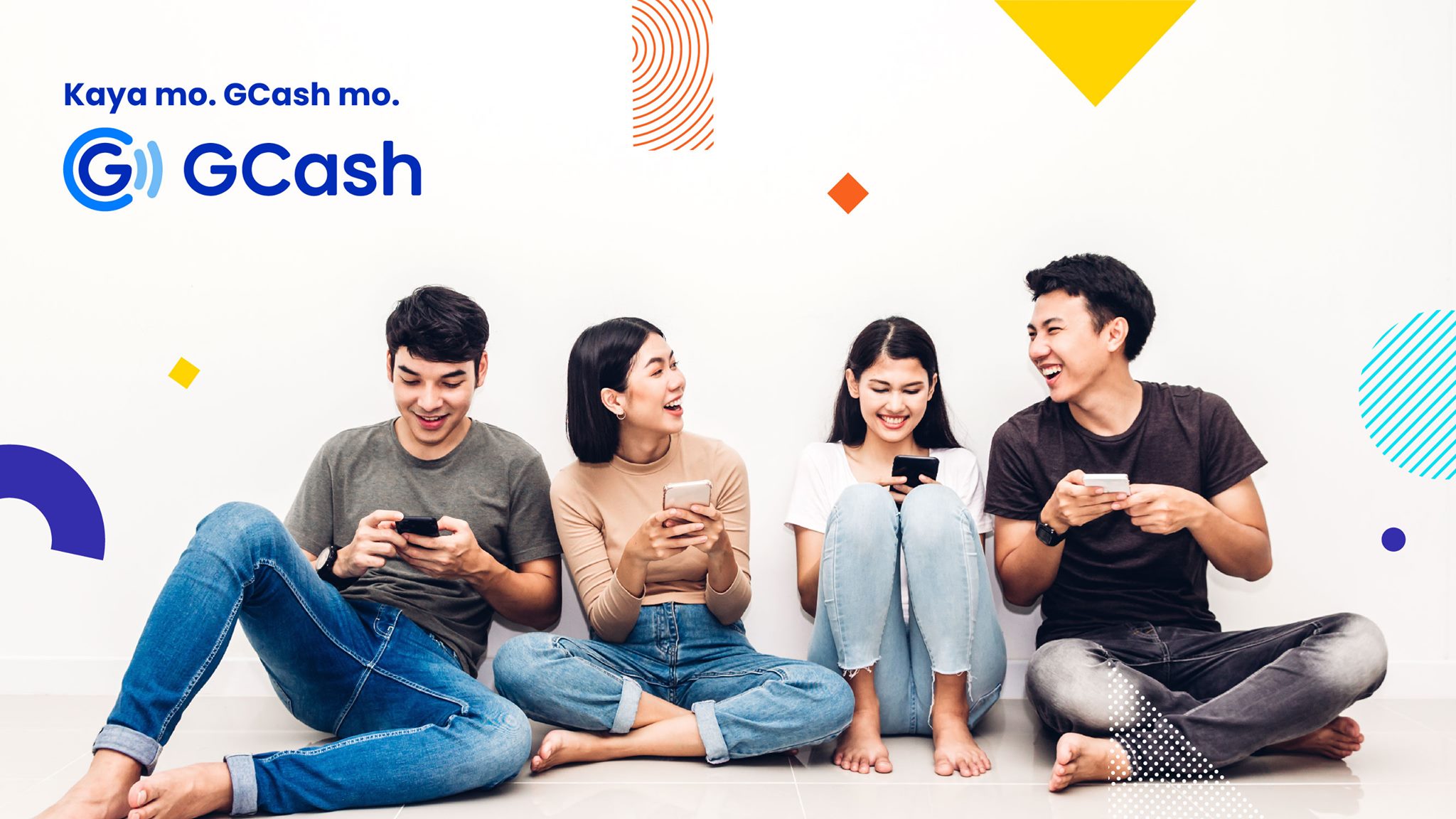 1. How to cash in on GCash using a credit card this 2023?
You can't link credit cards to your GCash account. But since you can link a PayPal account to GCash, you can link a credit card to your PayPal account to cash in to GCash.
2. Where can I cash out my GCash for free in 2023?
Wondering where to cash out your GCash without charge? Unfortunately, the GCash cash-out rate for 2023 is not free. Cashing out has a service fee of 2% for over-the-counter transactions, while cashing out via bank transfer has a fee that ranges from ₱10 to ₱18.
3. How to use GCash to generate a prepaid beep QR ticket?
You can generate a single-use QR ticket from the beep app and pay for it using your GCash app. Select QR Tickets from the main menu on the beep app and then choose Buy Ticket. Choose the route and operator and confirm your payment using GCash.
4. How do I convert my Globe Points to GCash?
Exchange your Globe Reward Points to GCash e-money by following the steps below:
Go to the Globe One app.
Click Redeem Rewards.
Choose Others from the upper-hand corner of the screen.
Select any of the following:


10 GCash coins for 10 points
₱20 GCash Buy Load Voucher for 20 points

You'll receive your GCash reward within three days of redemption.
Note: You can redeem this promo several times daily as long as you have sufficient Globe Rewards Points.
5. How to load Cignal using GCash?
Can I load my Cignal account using GCash? Yes, you can! You must purchase Cignal E-Pins on the GCash app to do this. These E-Pins are used to top up Cignal accounts. Follow these steps:
Go to Load on your GCash app.
Select Non-Telco and input the mobile number that will receive the PIN.
Tap Next.
Click the PayTV tab and select a Cignal TV prepaid package. Tap Buy Now.
Confirm the information. Click Pay to finish the transaction.
You will receive an SMS with the purchased PIN.
Copy the PIN and load via SMS or the Cignal Web Loading Tool.
Take note of the following when loading your Cignal TV account via GCash:
Cignal E-Pins may be purchased and sent to anyone.
You can only use Cignal E-Pins in Cignal accounts.
Purchased Cignal E-Pins are considered sold and cannot be refunded.
For special packs like Pay-Per-View, the keywords will be broadcast per event.
6. How much is the delivery fee for GCash Card?
Aside from ₱185 for the card itself, you also need to pay the ₱65 delivery fee for GCash Card applications made online.
7. What are the fees involved with GCash Card ATM transactions?
Aside from the withdrawal fees mentioned above, GCash charges ₱0 to ₱2.50 for balance inquiries.
8. What are the fees for my GLoan application?
GLoan charges a one-time processing fee of 3% of the total loanable amount. Interest rates range between 1.59% to 6.57% per month. You may also be charged 1% for every delayed payment and 0.15% of the loan balance daily on top of your amount due.
Looking for other loan options for your cash need? Check out these personal loans offered by reputable lenders in the Philippines.
| Personal Loan | Loan Amount | Monthly Add-on Rate | Minimum Annual Income | Approval Time |
| --- | --- | --- | --- | --- |
| UnionBank Personal Loan | | | | |
| UNO Digital Bank Personal Loan | | | | As fast as 7 banking days |
| Metrobank Personal Loan | | | | |
| BPI Personal Loan | | | | |
| RFC Loan | | | | |
| Tonik Flex Loan | | | | |
| Tonik Quick Loan | | | | As fast as 1 hour |
| Tonik Big Loan | | | | 7 days |
| Tala Loan | | | | 24 hours |
| HSBC Personal Loan | | | | |
| CIMB Personal Loan | | | | |
| Maybank Personal Loan | | | | |
| RCBC Bank Personal Loan | | | | |
| SB Finance Personal Loan | | | | |
| CTBC Bank Personal Loan | | | | |
| PSBank Personal Loan | | | | |
9. What are GCash transaction limits?
Transaction limits are imposed on your GCash account depending on your verification level. There are four GCash verification levels: Basic, Fully Verified, GCash Jr., GCash Plus/Enterprise, and Platinum.
For example, a fully verified account will have a daily transaction limit of ₱100,000 for sending and spending money from their GCash Wallets. Every user must understand how GCash transaction limits[9] work to manage their accounts properly.
10. What happens if my account reaches its transaction limit?
You may no longer send or receive money or make transactions through GCash until your limits are reset the next month.
11. Can you get scammed through GCash?
Yes, unfortunately. To avoid losing money to scams, ignore random links from unknown numbers. Also, be wary of suspicious messages from friends or acquaintances asking you to send money—they might've gotten hacked. Ignore calls from strangers pretending to work for GCash, especially if they ask for your OTP and MPIN.
12. I received a GCash phishing email/text. What should I do?
Don't click the link if you get a suspicious-looking email or text message asking you to update or verify your GCash account. It's likely a GCash phishing scam that will lead you to a fake GCash page and enable unauthorized access to your GCash account. Report the phishing site and send the links by submitting a ticket through the GCash Help Center (help.gcash.com).
Final Thoughts
We hope this guide on how to use GCash helps you set one up so you can start doing your transactions online and discover a lot more of its features. It's straightforward and convenient, and you can save time and money.

Sources: