Gadgets and gizmos are some of the most sought-after Christmas gifts. They're also among the safest presents. After all, who doesn't depend on tech?
If your loved one is a big gearhead, it's understandably challenging to find the best gift. After all, not everyone has the time or the patience to sift through countless product reviews.
Well, that's why we're here! We've handpicked some of the gadget gifts to make your tech-loving loved one's Christmas merrier.
Gadget Gifts for Techies Under ₱10,000
If you have some leeway when it comes to your budget, you can definitely go for pricier and more popular items, such as the following:
realme Smart TV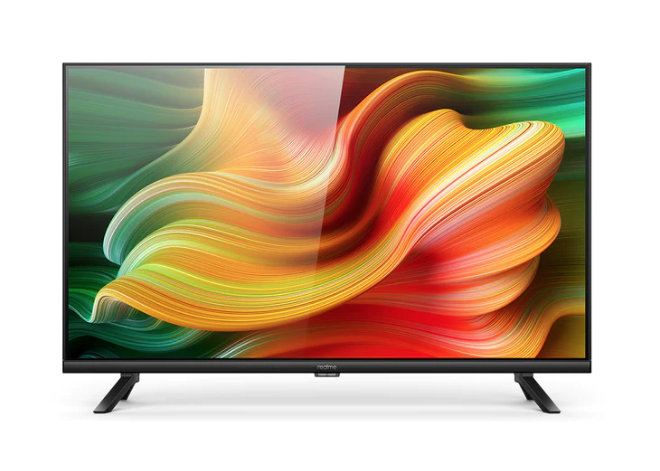 Price: ₱9,990 at Kimstore
Ideal for: Those looking to upgrade their TV or those who love watching their favorite shows on a big screen
Who says smart TVs should go beyond the ₱20,000 mark? You can absolutely find affordable yet high-quality ones, such as the realme Smart TV.
This 32-inch tube features a bezel-less and ultra-bright LED display for a more immersive viewing experience. It's also outfitted with 24W quad stereo speakers and Dolby audio for more engaging entertainment.
The realme Smart TV runs on Android, which means it comes with Google Assistant and Chromecast. You can access popular streaming sites like Netflix, Prime Video, YouTube, and more.
Nintendo Switch Lite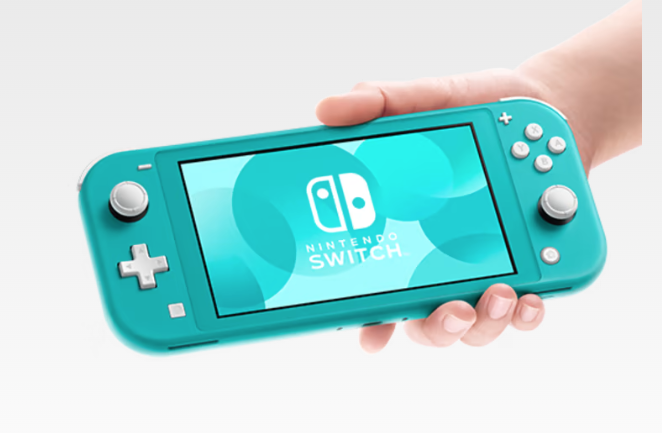 Price: ₱9,750 at Lazada
Ideal for: Seasoned gamers, casual gamers, console newbies
The Nintendo Switch Lite is as popular as it was in 2019. Designed for gamers on the go, this sleek console is lightweight and compact. The controllers are built right into the device, making it readily compatible with games that have a handheld mode. But what makes the Switch Lite more appealing is its variety of funky colors, such as coral, blue, yellow, turquoise, and gray.
If you want to play multiplayer games with your family and friends, the Switch Lite can be linked with up to eight Nintendo Switch and Nintendo Switch Lite systems. Is your recipient a fan of retro games? Get them a Nintendo Switch Online Membership so they can access iconic gaming titles, such as "Super Mario Bros," "Kirby's Adventure," "The Legend of Zelda: A Link to the Past," "Donkey Kong," and more.
Apple AirPods (2nd Generation)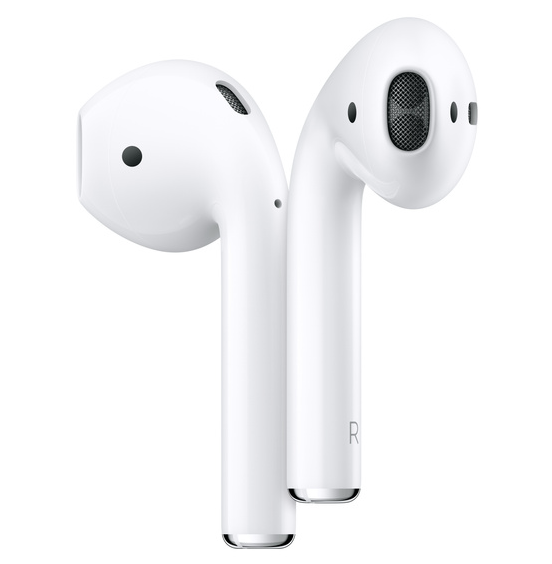 Price:

₱8,490 at Apple's official website

Ideal for:

Those looking to upgrade from wired headphones
In case your techie loved one is still adamant about their wired lifestyle, convince them that the wireless side is just as—if not more—functional with 2nd Generation Apple AirPods. This cool gift for techies is smart and easy to use, automatically on, and always connected after a quick one-tap set-up. They're designed with optical sensors and motion accelerometers, allowing them to play sound as soon as they're in your ears. They also pause when you take them out.[1]
Personalize your gift with free engraving. You can choose to engrave emojis, names, initials, and numbers into the AirPods' charging case. Neat, isn't it?
Read more: [Battle of the Brands] AirPods Pro vs Sony WF-1000XM4: Your Side-by-Side Comparison Guide
Marshall Emberton Speaker
Price: ₱8,790
Ideal for: Music lovers
The Emberton is a compact and portable speaker that produces Marshall's signature vibrant sound. It boasts the True Stereophonic system, which makes the multi-directional audio experience possible. And with its 20+ hours of playtime, you can enjoy listening to music all day long.
NESCAFÉ Dolce Gusto Piccolo XS
Price: ₱5,199
Ideal for: Coffee lovers
Enjoy an indulgent coffee break with this extra-small capsule coffee machine. It fits any kind of kitchen, but it's certainly most welcome in condos and apartments. After gaming or working, you can enjoy barista-quality coffee complete with thick and velvety cream, made possible by the machine's high-pressure system.
---
🎁

Free Gift from Moneymax:

₱2,500 eGift, ₱2,500 SM Gift Pass, or Dolce Gusto Coffee Machine

Eligible cards: HSBC Red Mastercard, Gold Visa Cash Back, and Platinum Visa Rebate

Promo period: Until September 30, 2023

Not an HSBC credit cardholder yet? Apply for an HSBC card through Moneymax during the promo period (and get approved subsequently) to receive an exciting free welcome gift! Choose from a free eGift voucher worth ₱2,500, SM Gift Pass worth ₱2,500, or a Nescafé Dolce Gusto Piccolo XS coffee machine (worth ₱5,199).
Per DTI Fair Trade Permit No. FTEB-173270 Series of 2023. Terms and conditions apply. This Moneymax HSBC Giftaway/SM Gift Pass/Dolce Gusto promo runs until September 30 only. So hurry and apply now!
---
Gadget Gifts for Techies Under ₱5,000
Five thousand pesos is still a big budget for gadget gifts in the Philippines. Here are some of the most exciting ones we've found:
AKASO EK7000 Pro Action Camera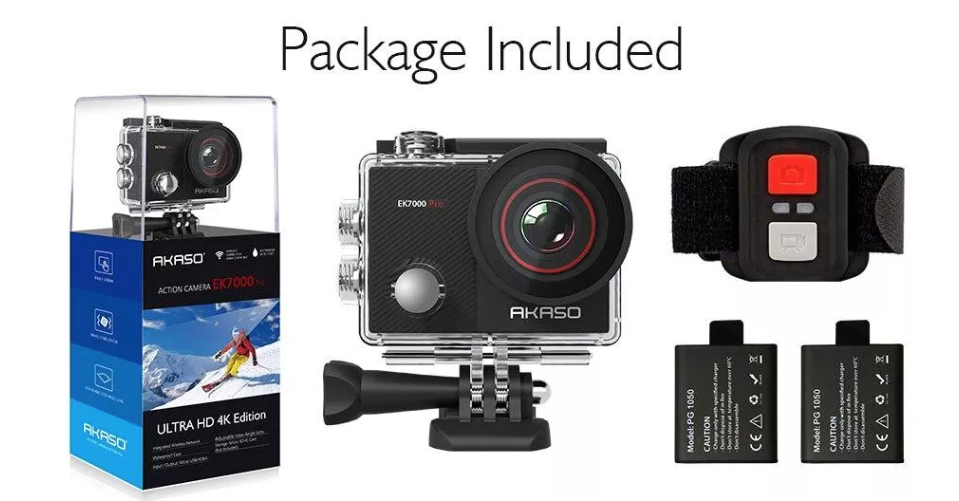 Price: ₱3,999 at Lazada
Ideal for: Aspiring vloggers and sports lovers
The AKASO Pro action camera is one of the best Christmas gifts for tech lovers who are also aspiring vloggers. Moreover, it's a fitting present for gearheads who double as weekend warriors.
For its price, it's already loaded with impressive features, such as a 16-megapixel camera system, a touchscreen interface, and 4K ultra HD imagery. It also comes with electronic image stabilization that ensures your pictures and videos remain clear and stable even when you're on the move.
Since it's an action camera, it's waterproof! Just put it inside its waterproof case and you can freely document the underwater world for up to 40 meters.
Tigernu Anti-Theft Laptop Bag (TB3905)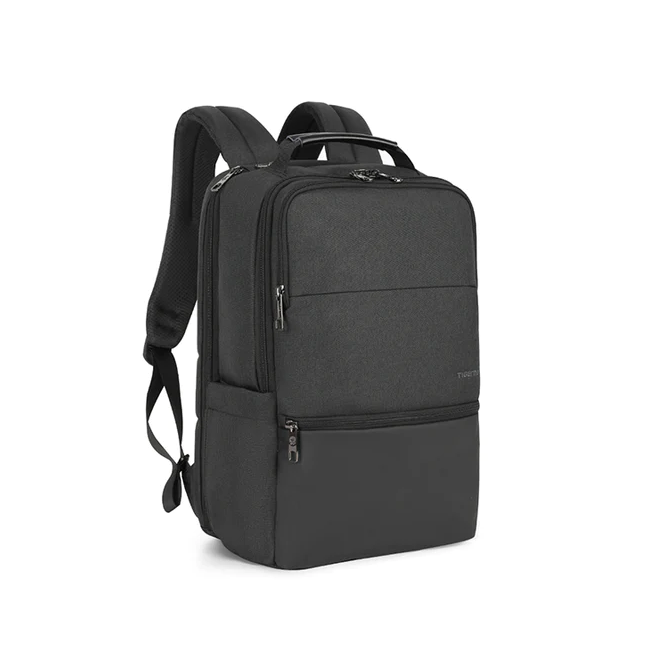 Price: ₱3,712 at Tigernu's official website
Ideal for: Techies who travel a lot and office workers
Help your loved ones protect their laptop and personal electronics with this high-quality backpack from Tigernu. The TB3905 model is expandable, making it ideal not only for city commutes but also for international travel. It has lots of compartments, so you can organize your cables and peripherals in a breeze.
The Tigernu Anti-Theft Laptop Bag is made of scratch-resistant material, so you can count on it to weather the wear and tear of life. You don't have to worry about your gadgets inside during drizzles since this bag is also waterproof.[2]
Baseus Blade Power Bank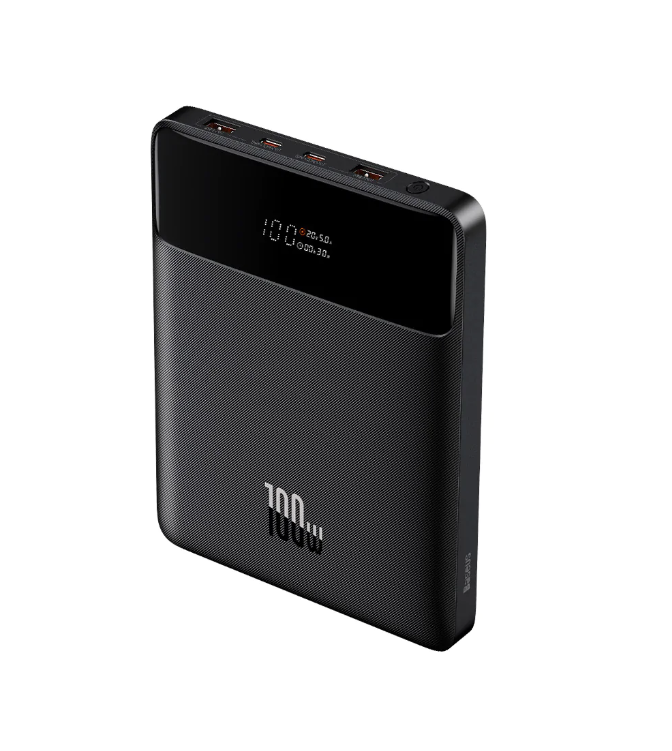 Price: ₱3,499 at Lazada
Ideal for: Techies who are always on the go
Since everyone these days uses their smartphones when they're out and about, a power bank makes one of the failsafe gadget gifts this holiday season. Go for a high-quality one like the Baseus Blade.
This 20,000-mAh battery pack can power not only mobile phones but also laptops. It has USB-C ports that can support 100W power output and 65W input. It also has USB-A ports designed for fast charging. Unlike typical power banks, the Baseus Blade is thin and lightweight, making it easy to carry wherever you go.
Xiaomi Smart Band 7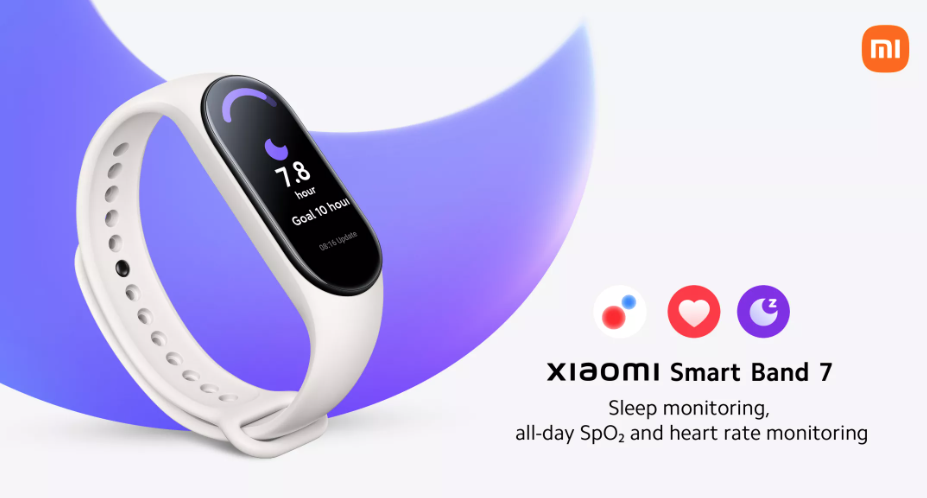 Price: ₱2,499 at Lazada
Ideal for: Fitness enthusiasts and those building a Xiaomi device ecosystem
If your techie loved one happens to be a fitness enthusiast, the Smart Band 7 from Xiaomi should be part of your gadget gift ideas in the Philippines.
Priced at around ₱2,499, this smartwatch is packed with features, such as 110+ sports modes, professional workout analysis, a high-resolution AMOLED display, and a sleep and heart rate monitoring system. Your recipient won't also have to worry about the Smart Band 7's battery life since it can last for up to 14 days!
Read more: 14 Online Gadget Stores for Your Tech and Gaming Needs
---
🎁

Free Gift from Moneymax:

₱2,500 eGift, Xiaomi Soundbar, or Mi Band 7 Smartwatch

Eligible cards: Metrobank World Mastercard®, Platinum Mastercard®, and Titanium Mastercard®
Promo period: Until September 30, 2023
How do you get an awesome Metrobank credit card welcome gift? Simple! Just apply and get approved for any eligible card through the Moneymax website. Choose from a ₱2,500 eGift voucher via Giftaway, Xiaomi Redmi Soundbar (worth ₱2,499), or a Xiaomi Mi Band 7 smartwatch (worth ₱2,499) as your free special gift!
Per DTI Fair Trade Permit No. FTEB-175599 Series of 2023. Terms and conditions apply. This Moneymax Metrobank eGift/Xiaomi promo runs until September 30, 2023 only. So hurry and apply now!
Note: Applicant must be an existing credit cardholder from any bank excluding Metrobank for at least 9 months.
---
Gadget Gifts for Techies Under ₱1,000
It's still possible to find useful gadget gifts worth ₱1,000 or below. Take note, though, that you may need to think outside the box and scour more shops to find the best present.
Starbucks Mug Ridge BlackGold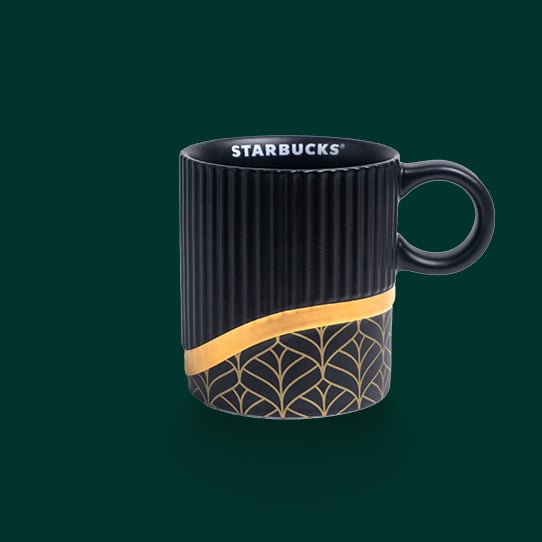 Price: ₱945 at Lazada
Ideal for: Your workaholic friend who forgets to hydrate themselves
Mugs as Christmas gifts for tech lovers? Yes, you've heard that right! Most gamers, coders, designers, and the like spend a lot of time at their computer desks that they forget to hydrate themselves.
Remind them to drink water with this elegant mug from Starbucks. It also makes a great gift if your recipient is a caffeine aficionado.[3]
Plastic Cable Storage Boxes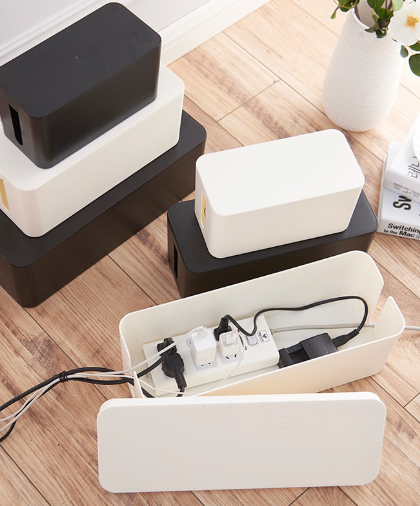 Price: Starts around ₱313 at Shopee
Ideal for: Techies who want to organize their wires, power strips, and cables
Being a techie means dealing with a lot of wires. Things can get messy and disorganized at times. If you want to help your friend or family clear the clutter, these nifty plastic cable storage boxes are practical gadget gift ideas.
They come in different sizes, accommodating different types of cables and power strips. You can even stack them up for a more organized look.
Mini Vacuum Cleaner for Keyboards (TB3905)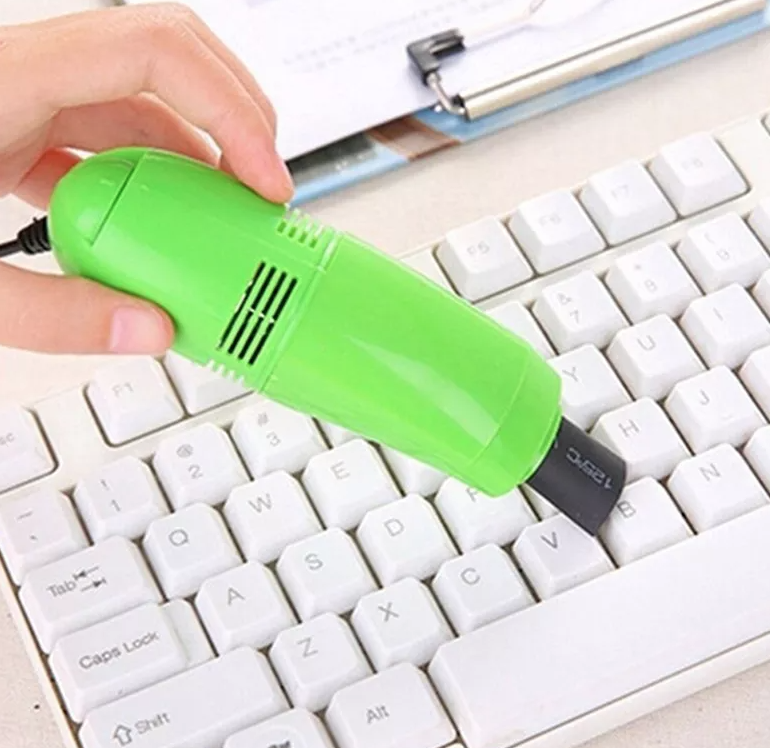 Price: Starts around ₱100 at Lazada
Ideal for: Neat freaks
While it may appear like a novelty gift, a mini vacuum cleaner for the keyboard will surely tickle your techie friend's fancy. It's cute, practical, and affordable. You can easily get it at Lazada or Shopee.
They can also use this mini vacuum cleaner to clean their printer, camera, and other pieces of office equipment. Some models can be powered by plugging it straight into a USB port. You may want to lump it together with a set of brushes for dusting off the workstation.
Read more: 10 Pinoy Tech Bloggers on What To Do Before Buying a Gadget
Final Thoughts
Christmas tech gift ideas are usually expensive, but you can always find affordable ones, especially if you're looking in the right places. Make sure to buy only legit gadget gifts from trustworthy stores. That way, your recipient knows where to go in case there's a problem with your present.
Sources: