Noise-canceling earphones and headphones are great. But if you want to share your tunes and grooves with your friends, a portable Bluetooth speaker is the one for the job.
With a portable Bluetooth speaker, you can take your music everywhere—from house parties to beach trips. The best thing about this equipment is that it's usually affordable. However, the market is flooded with suspiciously cheap, low-quality products.
If you want to find the best portable Bluetooth speakers in the Philippines, stick around to see your options.
8 Best Portable Bluetooth Speakers to Check Out
From small yet incredible sound amplifiers to boxy ones, here are some of the best Bluetooth speakers worthy of your attention:
🔊

Marshall Acton II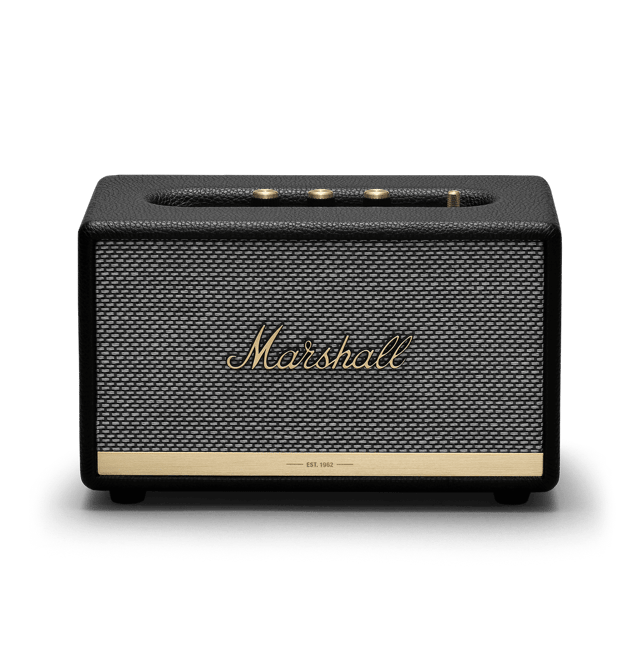 Price: ₱13,490 at Digital Walker (discounted)
The best portable Bluetooth speakers will unquestionably come from one of the best names in the music industry—Marshall.[1] The Acton II dons a classic design, but its capabilities are nothing short of modern.
For instance, it boasts Bluetooth 5.0, which means its sound is still whole and high-quality even if the source device is 30 feet away. It also has a multi-host function, enabling you and your friends to connect your Bluetooth device to the Acton II all at once.
Analog lovers will fall in love with the Acton II for its 3.5 mm input,[1] allowing them to connect their wired devices. You also have the freedom to mix the kind of sound you want to hear with the speaker's bass and treble knobs.
🔊 Marshall Emberton II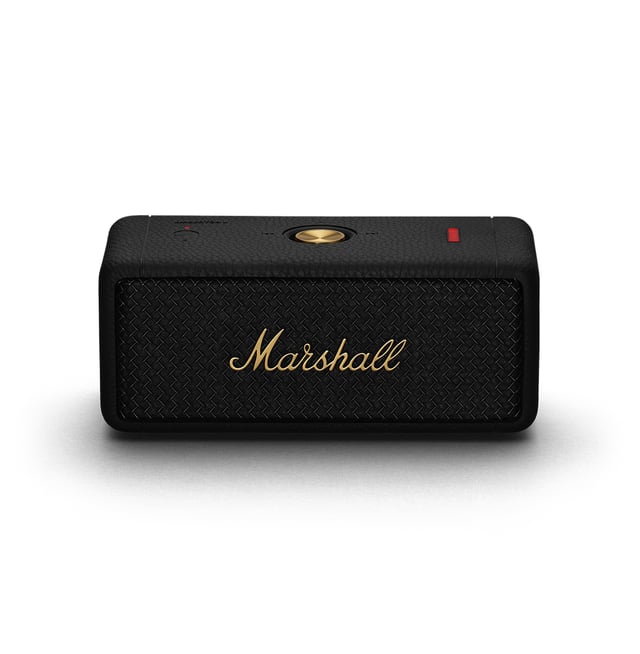 Price: ₱8,979 at Lazada (discounted)
While smaller than the Acton II, the Marshall portable Bluetooth speakers bearing the Emberton mark come with big features. The Emberton II features the True Stereophonic system, producing multi-directional sound, which gives you a 360-degree audio experience.
The Emberton II is packed with some serious power, giving more than 30 hours of playtime on a single charge. It's the perfect beach companion since it's water- and dust-resistant.
Want to amplify your Emberton II's sound power? If your friend has an Emberton II, just host a multi-speaker session. Just stack your Emberton II onto your friend's (or vice-versa) to produce a bigger sound.
---
🎁

Free Welcome Gift:

No Annual Fee for Life Plus Maximum Rewards for U!

Eligible card: UnionBank Rewards Credit Card
Promo period: Until October 31, 2023
Say goodbye to annual fees forever and hello to leveled-up rewards with your new UnionBank Rewards Card! Just apply via Moneymax and get approved within the promo period, and then meet the ₱20,000 spend requirement within 60 days from your card approval date.
This Moneymax UnionBank Rewards Credit Card No Annual Fee Promo runs until October 31 only. Per DTI Fair Trade Permit No. FTEB-172472 Series of 2023.
Note: The promo is exclusive to applicants who do not have an existing principal credit card issued by UnionBank and/or Citi.
---
🔊 JBL Go 3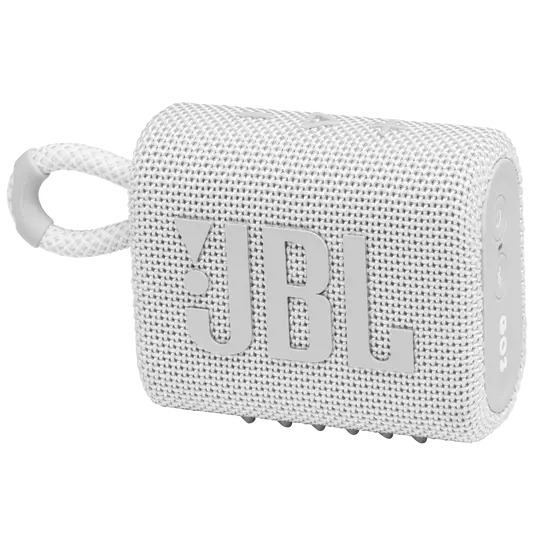 Price: ₱2,159 at the official JBL Concept Store (discounted)
JBL portable Bluetooth Speakers are the top-of-mind choice of hip youngsters. If you want something you can use while you're biking or doing yoga at the park, the JBL Go 3 is a good option. This mini portable Bluetooth speaker is as big as the palm of your hand, and with its loop, you can carry it anywhere.
The JBL Go 3[2] has five hours of playtime on a single charge. It's IP67 waterproof and dustproof, so bringing it to uncertain environments shouldn't be a concern. It also comes in many trendy colors, so you'll surely find the one that matches your personal aesthetic.
🔊 JBL Clip 4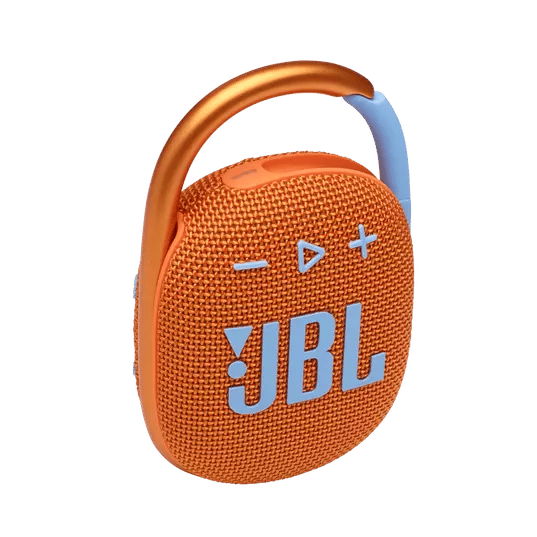 Price: ₱3,194 at the official JBL Concept Store (discounted)
With the Clip 4, JBL Bluetooth portable waterproof speakers continue to prove that big things can come in small packages. The Clip 4 easily fits in your hand, but it's one of the loudest portable Bluetooth speakers. If you prefer your music to have rich bass, this portable speaker delivers.
Aesthetically, the Clip 4 is unique-looking with its oval shape and eye-catching colorways. It features a carabiner hook, allowing you to attach the speaker to your bag, belt loop, bike, and anywhere! It's also life-proof since it's resistant to dust and water.
Listen to music all day long with Clip 4's 10 hours of playtime. Charging time, on the other hand, takes only 3 hours.
---
🎁

Free Gift from Moneymax:

₱2,500 eGift, ₱2,500 SM Gift Pass, or Dolce Gusto Coffee Machine

Eligible cards: HSBC Red Mastercard, Gold Visa Cash Back, and Platinum Visa Rebate

Promo period: Until October 31, 2023

Not an HSBC credit cardholder yet? Apply for an HSBC card through Moneymax during the promo period (and get approved subsequently) to receive an exciting free welcome gift! Choose from a free eGift voucher worth ₱2,500, an SM Gift Pass worth ₱2,500, or a Nescafé Dolce Gusto Piccolo XS coffee machine (worth ₱5,199).
Per DTI Fair Trade Permit No. FTEB-173270 Series of 2023. Terms and conditions apply. This Moneymax HSBC Giftaway/SM Gift Pass/Dolce Gusto promo runs until October 31 only. So hurry and apply now!
---
🔊 Sony SRS-XB13 Extra BassTM

Price: ₱2,999 at the official Sony store
Durability is Sony's game, so if you're looking for a portable speaker that can last a long time, check out the SRS-XB13. While small, the Sony Bluetooth portable speakers under this category produce surround sound, thanks to the Extra BassTM Sound Diffusion Processor. The speaker also boosts the bass to give you a fuller sound.
With a specially engineered strap, the Sony SRS-XB13 can tag along on your many adventures. You can hang it in your backpack or carry it like a water flask. You can also enjoy music, rain or shine, since it's waterproof and dustproof.
The SRS-XB13 boasts an epic battery life, lasting up to 16 hours. This portable Bluetooth speaker comes with a microphone, so you can use it for hands-free phone calls.
Read more: [Battle of the Brands] AirPods Pro vs Sony WF-1000XM4: Your Side-by-Side Comparison Guide
🔊 Tribit XSound Go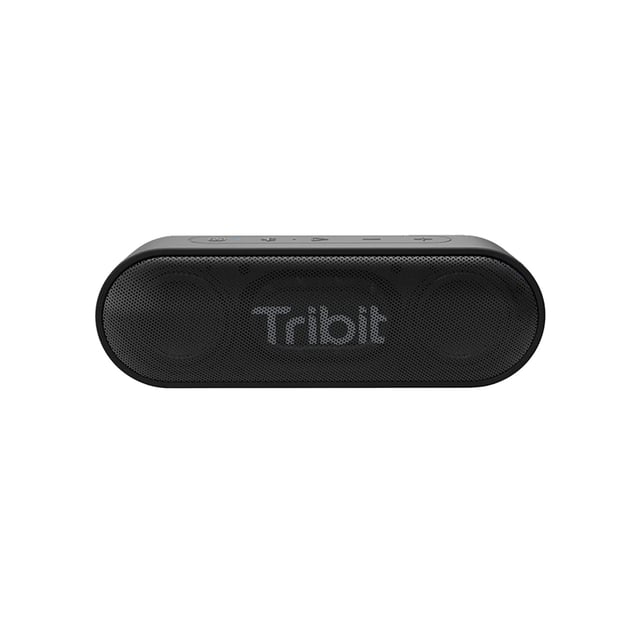 Price: ₱1,689 at Lazada
The Tribit XSound Go is one of the best portable wireless Bluetooth speakers for those who are on a budget. But just because it has a friendly price tag doesn't mean that the features are so-so.
The XSound Go uses Bluetooth 4.2 technology, which ensures a stable wireless connection even if the source device is up to 66 feet away. Nevertheless, you can connect it to non-Bluetooth devices using a 3.5 mm cable.
With a rechargeable lithium-ion battery, this portable Bluetooth speaker can last for up to 24 hours of non-stop use. With a tough exterior and dustproof and waterproof capabilities, the XSound Go is definitely ready for any adventure.
🔊 Tribit StormBox Micro 2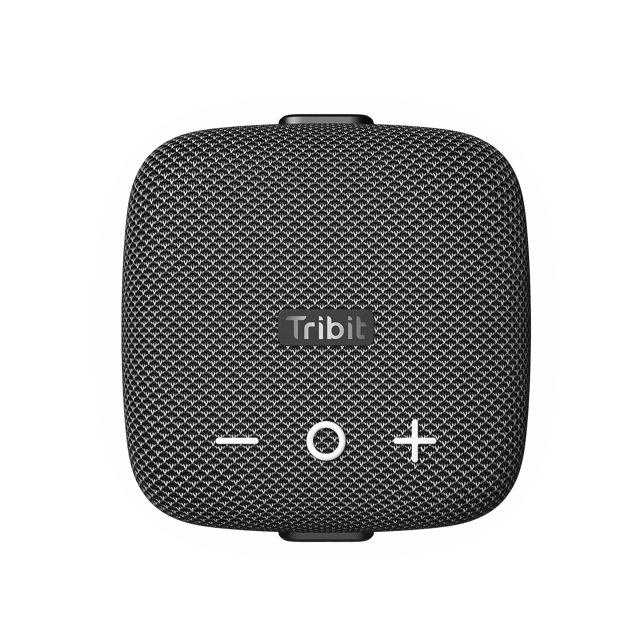 Price: ₱2,799 at Lazada
The Tribit StormBox Micro 2 is among the best portable Bluetooth speakers in the Philippines for bikers, hikers, or anyone who loves conquering the outdoors. That's primarily because it's small, compact, waterproof, and dustproof.
The StormBox Micro 2, one of the best portable Bluetooth speakers with bass, uses passive radiators and exclusive XBASS technology, producing a booming sound that's perfect for outdoor environments. With the RunStretch Technology, its battery can last around 12 hours of playtime.
This portable speaker uses Bluetooth 5.3, ensuring a connection distance of up to 120 feet. This feature also allows you to pair your StormBox Micro 2 with another StormBox Micro 2 to produce a much louder sound.
🔊 Bose SoundLink Flex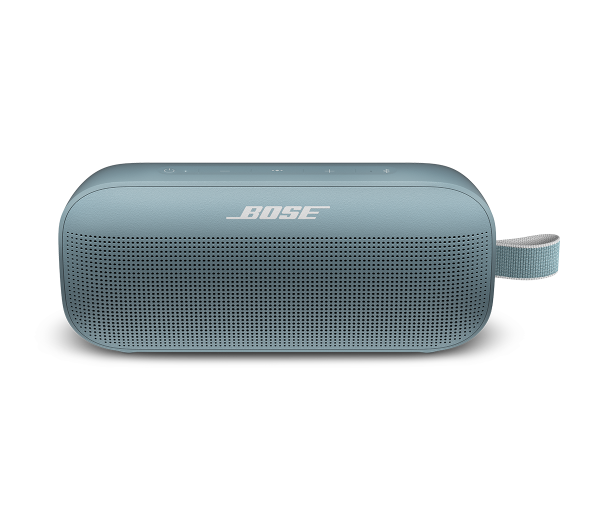 Price: ₱13,900 at Eleksis, the official distributor of Bose in the Philippines
You'll never go wrong with the SoundLink Flex since it's engineered by Bose, one of the most trusted names in audio equipment. This Bose Bluetooth portable speaker produces bright and rich tunes. You can hear the details of the sound since the bass and treble elements are well-balanced.
While you can enjoy the SoundLink Flex indoors, its true power shines outdoors. Underneath its tough steel grille, the passive radiators and the transducer are outfitted with waterproof and dustproof materials.
The SoundLink Flex can last up to 12 hours, making it the perfect companion for long road trips and even hectic work schedules. Having a mini rave[3] at home? Activate the Party Mode, which will let you pair your SoundLink Flex with another SoundLink Flex or other Bose Bluetooth speaker.
Related reading:
Final Thoughts
Say goodbye to boring road trips and be the life of the beach party with the best portable Bluetooth speakers. When choosing your equipment, don't just focus on the price. Consider your lifestyle, so you'll be able to maximize it. Moreover, read product reviews and carefully weigh each speaker's pros and cons.

Sources: