The explosion of the wireless earbuds market over the last few years has rendered wired earphones and similar peripherals outdated these days. Leading tech brands and audio companies have been producing a wide range of wireless earbuds to address market demand and satisfy different budget sizes.
You also can't deny that Apple is one of the bestsellers in this category. But it's worth noting that other players offer equally advanced and promising wireless earphones.
If you're looking to transition from wired audio to wireless acoustics, check out this edition of Battle of the Brands where we're pitting the Apple AirPods Pro against the Sony WF-1000XM4.
Apple may have top-notch and lauded audio peripherals. But Sony will prove to be a tough competitor since it has already cemented its reputation as an audiophile's brand. Sony knows its sound craft, and a lot of its audio products (including the pair that we'll review) are even part of different "best of" lists.
So, let's find out which noise-canceling earbuds are the best for you.
AirPods Pro vs Sony WF-1000XM4: Affordability
The AirPods Pro and Sony WF-1000XM4 almost fetch the same price. The AirPods Pro has a price tag of PHP 14,990. Inclusive of the price is free personalization, which allows you to engrave emoji, text, and number to your AirPods, and six months of free subscription to Apple Music.[1]
On the other hand, the WF-1000XM4 is priced at PHP 13,999.[2] If you can live without the AirPods Pro's free personalization and subscription to Apple Music, Sony's price saves you PHP 991.
Winner: Sony WF-1000XM4
AirPods Pro vs Sony WF-1000XM4: Design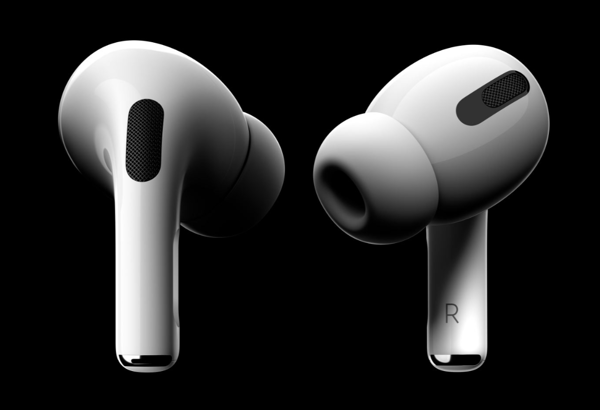 The design of the AirPods Pro is definitely a standout, but not for the good reason that you may think. After all, Apple's wireless audio line has been the subject of different memes ridiculing its rather odd look.
Truth be told, the AirPods Pro's overall appearance is quite awkward because of the stems sticking out of the user's ears; it looks like they're supposed to have a wire. The stems may even accidentally get caught on your finger, towel, eyeglasses, and face masks, thus sending your earbuds crashing to the ground. If there's one benefit these stems have, though, it's the ease of removing the earbuds.
When it comes to comfort and fit, the AirPods Pro comes with three pairs of silicone ear tips in different sizes. But if you're looking to give these earbuds a better seal once they're in your ears, you can always use memory foam tips, which you can get online.
Read more: Complete List of Authorized Phone Service Centers in Metro Manila
Simple and Minimalist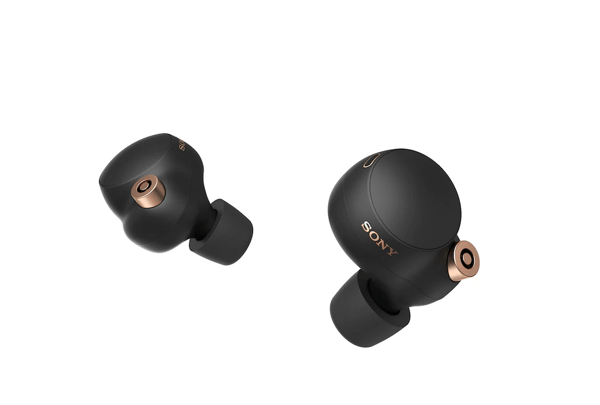 The Sony WF-1000XM4 sports an understated design, which is surely appealing for those who love simplicity and minimalism. The stems are absent, making the earbuds look sleek.
The Sony WF-1000XM4 comes in two elegant variants: black/copper and white/copper. The design of the earbuds' main body follows the curves of the human ear, thus suiting most ear shapes and sizes. To make sure that the fit of your Sony earbuds is snug, you can replace the ear tips with a different size―the WF-1000XM4 comes with three sizes of memory foam ear tips (small, medium, large).
Read more: Turn the Music Up: 8 Best Portable Bluetooth Speakers for Travel
Charging Case
When it comes to charging cases, both brands have a streamlined look. The main difference lies in the level of protection that they offer. The AirPods Pro's case is much slimmer. And since it's glossy, it may get scratched easily. Plus, the magnet mechanism doesn't secure the lid tightly.
The WF-1000XM4's design, while compact, is much thicker. It seems to be designed that way so that it can weather everyday impact while the user is on the go.
Winner: Sony WF-1000XM4
Read more: 10 Cool Gift Ideas for the Tech Lovers in Your Life (Plus Win Apple AirPods)
AirPods Pro vs Sony WF-1000XM4: Flexibility and Ease of Use
The design should be complemented with ease of use, and both Apple and Sony have developed ingenious control methods. For both, you can navigate the audio system by simply tapping the earbuds.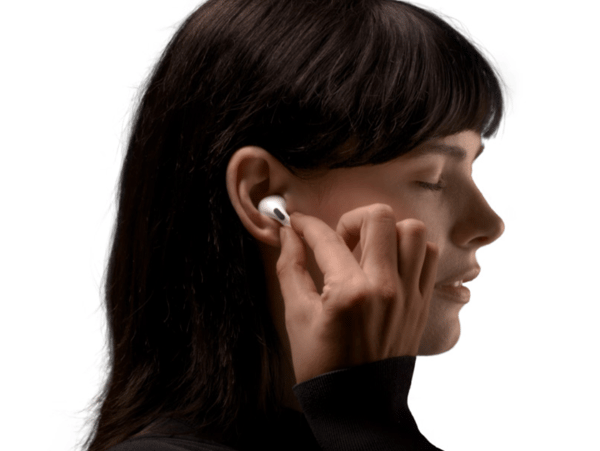 With the Apple AirPods Pro, you can control the functions by simply tapping either of the earbuds. Tapping once will let you play or pause the music. Two taps give you access to Siri or let you skip forward. Three taps allow you to go back to the previous track. Holding the earbud lets you access Transparency features or disable Noise Control. And when you use the "Hey, Siri" command, you'll be able to control the volume of the track, control playback, and more.
Sony, on the other hand, has the main controls in the right bud. One tap allows you to play or pause the track. Two taps let you track forward or answer calls. Three taps allow you to track backward. A long press gives you access to the smart assistant. One tap on the left bud lets you mute the track.
Both earphones are designed to endure everyday wear and tear. One common feature of the two brands is water resistance. So, there should be no problem if you're listening to music while you sweat it out at the gym.
Winner: Apple AirPods Pro
AirPods Pro vs Sony WF-1000XM4: Sound Quality
The AirPods Pro's audio quality is considered among the best. This is made possible by Apple's adaptive equalization or EQ, which produces crystal clear audio that also boosts bass. If you're watching a movie or listening to a song, the AirPods Pro's spatial audio function gives you an immersive experience. The said system is basically Apple's surround-sound feature.
As mentioned earlier, Sony's reputation in audio quality is already established. And the WF-1000XM4 further strengthens that. The WF-1000XM4 has toned bass, which in turn, renders a balanced sound. With this feature, you can easily pick up the highs and the lows of a track.
For an immersive listening experience, Sony gives its users 360 Reality Audio. This is a surround-sound system that makes you feel like the sound you're listening to comes from different points of the 3D space you're in.
Winner: Sony WF-1000XM4
Read more: 8 Budget Smartphones for All Types of Gamers
AirPods Pro vs Sony WF-1000XM4: Noise Cancellation and Ambient Noise Control
Both Apple and Sony utilize a smart noise cancellation system to block out the noise of the surroundings and up the user's listening experience. Primarily, the AirPods Pro's mic analyzes internal and external sound, so it can effectively control and block the noise of your home, office, or outdoor environment.
By just tapping either of the earbuds, you can conveniently switch to Transparency mode if you want to hear some of the sounds in your immediate environment while listening to a music track. The AirPods Pro's active noise cancellation feature isn't perfect as it still allows some identifiable external noise, such as voices and the hum of appliances, to leak into your ears.
The Sony WF-1000XM4's noise-canceling system uses adaptive technology. This particular tech allows the earbuds to adjust automatically to the environment you're in. For instance, if you're jogging in a park on a windy day, your earbuds will adjust themselves to reduce wind noise.
Sony also has an ambient mode, a feature that lets you focus on the sounds of your environment while listening to a track. You can control the ambient mode via the app. If you max the ambient mode, you can hear the conversations of people even if they're across the street. This only shows how powerful and advanced the WF-1000XM4's mic is.
The ambient mode has an option that lets you focus on the voice or vocal component of the sounds. It also boasts automatic matching that adjusts the audio transparency based on the places that you usually visit.
Winner: Sony WF-1000XM4
AirPods Pro vs Sony WF-1000XM4: Battery Life and Charging Time
The AirPods Pro has up to 4.5 hours of listening time on a single charge. But with multiple charges in your case, you can get over 24 hours of listening time or more than 18 hours of talk time.[3]
The WF-XM10004 has a much better battery life, offering a much longer playback time of up to 7 hours. The charger case also gives the earbuds two extra charge cycles just in case.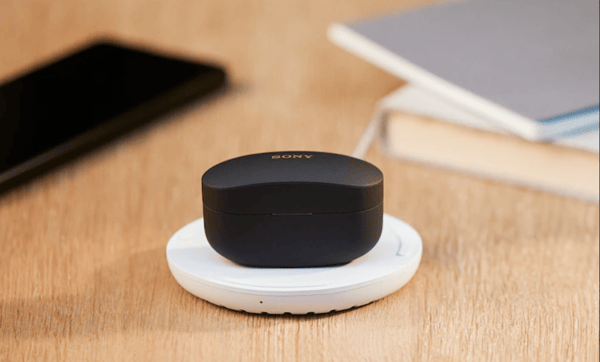 When it comes to charging time, Sony's case fares better. It can charge the earbuds two times faster than the AirPods Pro case. For context, the WF-1000XM4 charger can yield 60 minutes of playback time in just five minutes. The AirPods Pro's charger takes 10 minutes to yield the same playback time.
Winner: Sony WF-1000XM4
AirPods Pro vs Sony WF-1000XM4: Smartphone-Earbud Integration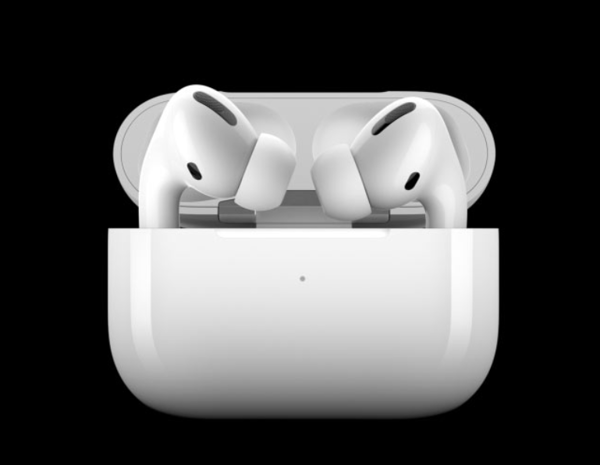 If you own an Apple device or two, you'll know right away that the AirPods Pro takes the cake in this category. Because the AirPods Pro is mainly designed for Apple devices, it seamlessly connects to the Apple ecosystem. One notable feature of the AirPods Pro is automatic switching, which allows your AirPods to switch from your iPhone to another device. You also don't need a companion app to access all the features of AirPods.
The WF-1000XM4 requires users to install the Sony Headphones Connect App. Nevertheless, the hassle of downloading the app is significantly outweighed by the app's rich features. For one, you can personalize your listening experience by selecting from its sound presets, such as Bright, Excited, Mellow, Bass Boost, and more.
If you're an Apple device user who wants to use the WF-1000XM4, you may be wondering if you can access Siri via these earbuds. The answer is yes. You can speak to Siri and operate your Apple device by using the WF-1000XM4's microphones.
Winner: AirPods Pro
Read more: 7 Common Ways to Break Your Phone and How to Avoid Them
Battle of the Brands: AirPods Pro vs Sony WF-1000XM4 Tally
| Criteria | AirPods Pro | Sony WF-1000XM4 |
| --- | --- | --- |
| Affordability | | ☑️ |
| Design | | ☑️ |
| Flexibility and Ease of Use | ☑️ | |
| Sound Quality | | ☑️ |
| Noise Cancellation and Ambient Noise Control | | ☑️ |
| Battery Life and Charging Time | | ☑️ |
| Smartphone-Earbud Integration | ☑️ | |
| TOTAL | 2 | 5 |
Sony may be the clear winner in this edition of the Battle of the Brands, but this doesn't mean that Apple is not worth your money. At the end of the day, it all boils down to how you'll use the product and how it will fit into your current lifestyle. If you still can't decide, check out this summary.
AirPods Pro: Best for Everyday Use
With the AirPods Pro's seamless integration into different Apple devices, you can use it without any fuss. It does things really well, from playing music to receiving calls. You can even navigate earbud features without having to use your phone. Just a tap or two on either of the earbuds does the trick.
Since the AirPods Pro is not an iOS-exclusive peripheral, even Android users can use it and enjoy its superb sound quality. However, you won't get all the native features. For instance, the battery indicator won't appear on your phone and Siri won't be present to assist you.
Sony WF-1000XM4: Best for Audiophiles
The WF-1000XM4 may not be as flexible as the AirPods Pro. But what it lacks in integration, it makes up for in sound quality. The sound is definitely crisp and high-quality, and the active noise cancellation is among the strongest in its category. Plus, you can customize the warmth and appeal of the sound through the earbuds' feature-rich mobile app.
Final Thoughts
Both brands have their notable strengths. But if you want to arrive at a wise decision, just look at these two considerations: the device that you're using and your lifestyle.

Sources: