Apple's product launches are always exciting. It all started with the Peek Performance event in March 2022, where iPhone 13's newest finish, the new iPhone SE, and the latest iPad were unveiled.
Apple's Worldwide Developers Conference (WWDC) in June of the same year followed, where the newest MacBook Air and 13-inch MacBook Pro were announced. On September 7, 2022, Apple revealed its newest iPhone and possibly the latest version of the Apple Watch.
If you're planning an Apple upgrade, stick around and check out the list of upcoming Apple products in 2022 below.
What Went Down at the Peek Performance Event
Apple's Peek Performance event announced the beginning of a busy year. It was indeed a good start with the following launches:
iPhone 13 in Alpine Green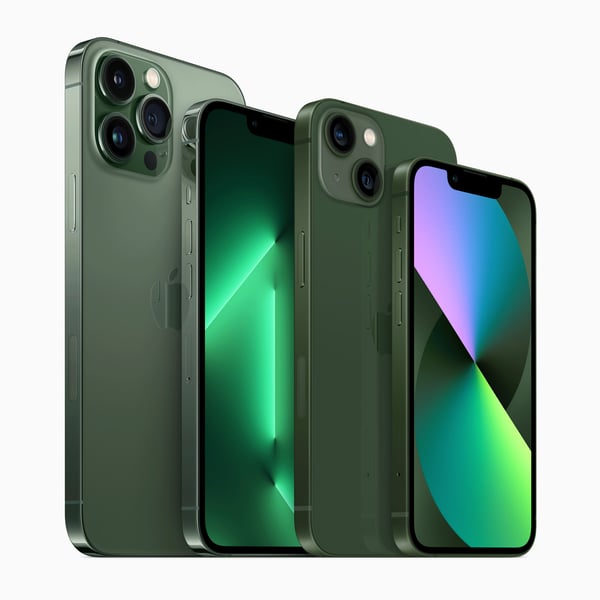 Apple unveiled a new finish for its iPhone 13, iPhone 13 mini, iPhone 13 Pro, and iPhone 13 Pro Max. The said handset now comes in Alpine Green, a shade of green with earthy undertones. The specs and features remain the same, though. It boasts of an A15 Bionic chip, 5G capability, an all-screen OLED display, Face ID, and longer battery life.[1]
iPhone 13, regardless of the variant, is a worthy upgrade not only because of its fast performance but also because of its powerful camera. So if you're a photography enthusiast, consider getting this one.
The iPhone 13's price starts at ₱44,990.
Read more: Complete List of Authorized Phone Service Centers in Metro Manila
iPhone SE 3
If you can't gun for the bigger and more advanced iPhones, you can always go for the iPhone SE this 2022. The third generation of this handset is rich in features despite having a much cheaper price tag.
For one, it now uses the A15 Bionic chip, which is the same hardware found in the iPhone 13. Expect faster performance from it. The newest iPhone SE is also capable of 5G, giving you a faster and more reliable connection.
The iPhone SE's camera and video specs also don't disappoint. It comes with a 12-megapixel wide back camera that has a portrait mode and advanced bokeh. You can record in 4K at varying frame rates, starting from 24 to 60 frames per second (fps).
The iPhone SE 3's price starts at ₱28,990.
Read more: 8 Budget Smartphones for All Types of Gamers
Mac Studio with M1 Ultra Chip
Apple is known for its range of displayless desktop computers called the Mac. At the Peek Performance event, the tech giant introduced its first Mac model in years―the Mac Studio. When it comes to physical features, it's taller and bulkier than the Mac Mini. Apparently, the additional dimension is used to accommodate fans that will regulate the computer's temperature.
The Mac Studio utilizes Apple's very own M1 Chip, which comes in two variants for this model: the M1 Max and the M1 Ultra. Despite the difference in chips, both Mac Studio variants are very powerful and can handle heavy-duty tasks, such as video editing, with finesse and efficiency. This performance can also be attributed to its generous unified memory, which starts at 32GB.
The Mac Studio's price starts at ₱117,990.
Apple Studio Display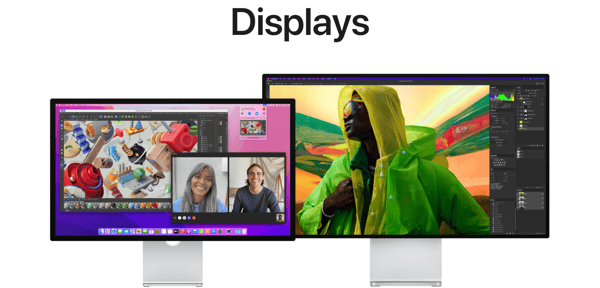 If you're planning to get a Mac Studio, you might as well pair it with a powerful and stunning display monitor. Apple's new Studio Display is a more affordable alternative to the larger Pro Display XDR, which is generally designed for professionals.
The Studio Display is also more user-friendly. With its 27-inch 5K retina display, online surfing easily becomes more immersive. And if you're watching a movie on video streaming apps, the six-speaker sound system with Spatial Audio will make the experience more engaging.
You can also use the monitor for heavy-duty activities, such as video editing and graphic design.
The Apple Studio Display is priced at ₱94,990.[2]
iPad Air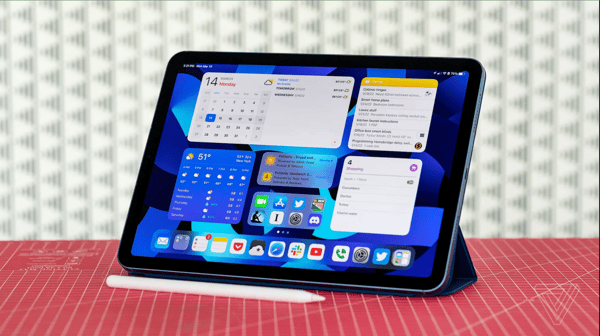 It's been two years since Apple launched the new iPad Air. This 2022, the brand revealed a new addition to the Air lineup.
The all-new iPad Air now uses Apple's critically acclaimed M1 chip, so expect that this tablet computer's performance will be significantly faster. It's outfitted with a 10.9-inch Liquid Retina display with True Tone technology to give you an immersive experience, whether you're reading, watching a movie, or sketching.
If you're an artist or a photographer, you'll benefit from the iPad Air's 16-core Neural Engine. This Apple-owned feature improves the speed of machine learning, so you can do things faster. For instance, you can edit photos in a snap in Adobe Lightroom.[3]
Love how Apple uses colors on its products' finishes? You'll definitely love the five shades of iPad Air, such as Space Gray, Starlight, Pink, Purple, and Blue.
The new iPad Air's price starts at ₱35,990.
Before the Main Event: Apple's New releases at the WWDC 2022
The WWDC 2022 is Apple's yearly conference where developers get a first look at the brand's newest platforms, technologies, and tools. Attendees were also given a chance to connect with Apple experts.
The WWDC also served as the venue for the announcement of the following products:
MacBook Air with M2 Chip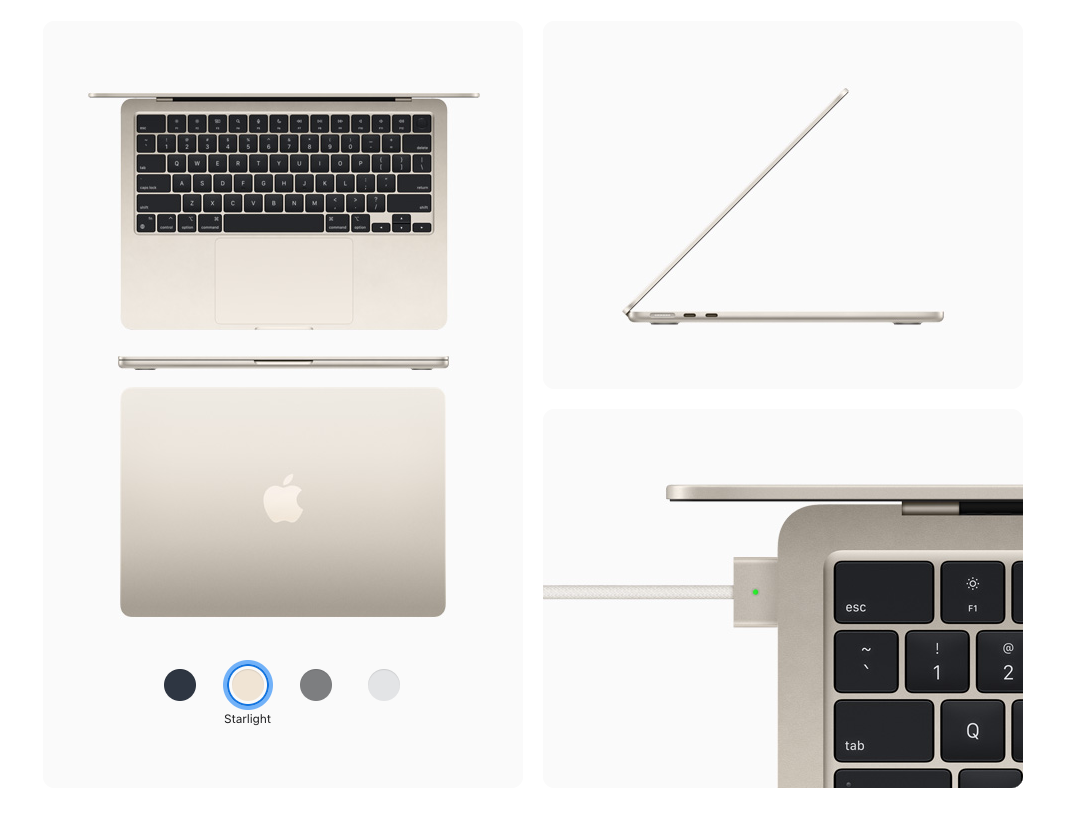 With its new design, the latest MacBook Air did away with the thin and tapered body. It's still lightweight, but its overall look borrows from its Pro brothers, specifically the 14-inch and 16-inch models.
The new MacBook Air has a slightly larger display, measuring 13.6 inches. It has a liquid retina screen for more vivid and beautiful colors.
Performance-wise, you can expect the new MacBook to be more powerful than its predecessor. Under its hood is the M2 chip, which can be configured with up to 24GB memory for faster and more seamless multitasking. When it comes to power, Apple says it can last up to 18 hours.
The new MacBook Air comes with a Magic Keyboard that has full-size keys. It also has a Touch ID button, allowing you to unlock your notebook with a fingerprint.
For connectivity, the MacBook Air M2 has a MagSafe connector, two Thunderbolt 3 ports, and a headphone jack. When it comes to design, it has four sleek finishes: Midnight, Space Gray, Silver, and Starlight.
The new MacBook Air's price starts at ₱69,990.
MacBook Pro with M2 Chip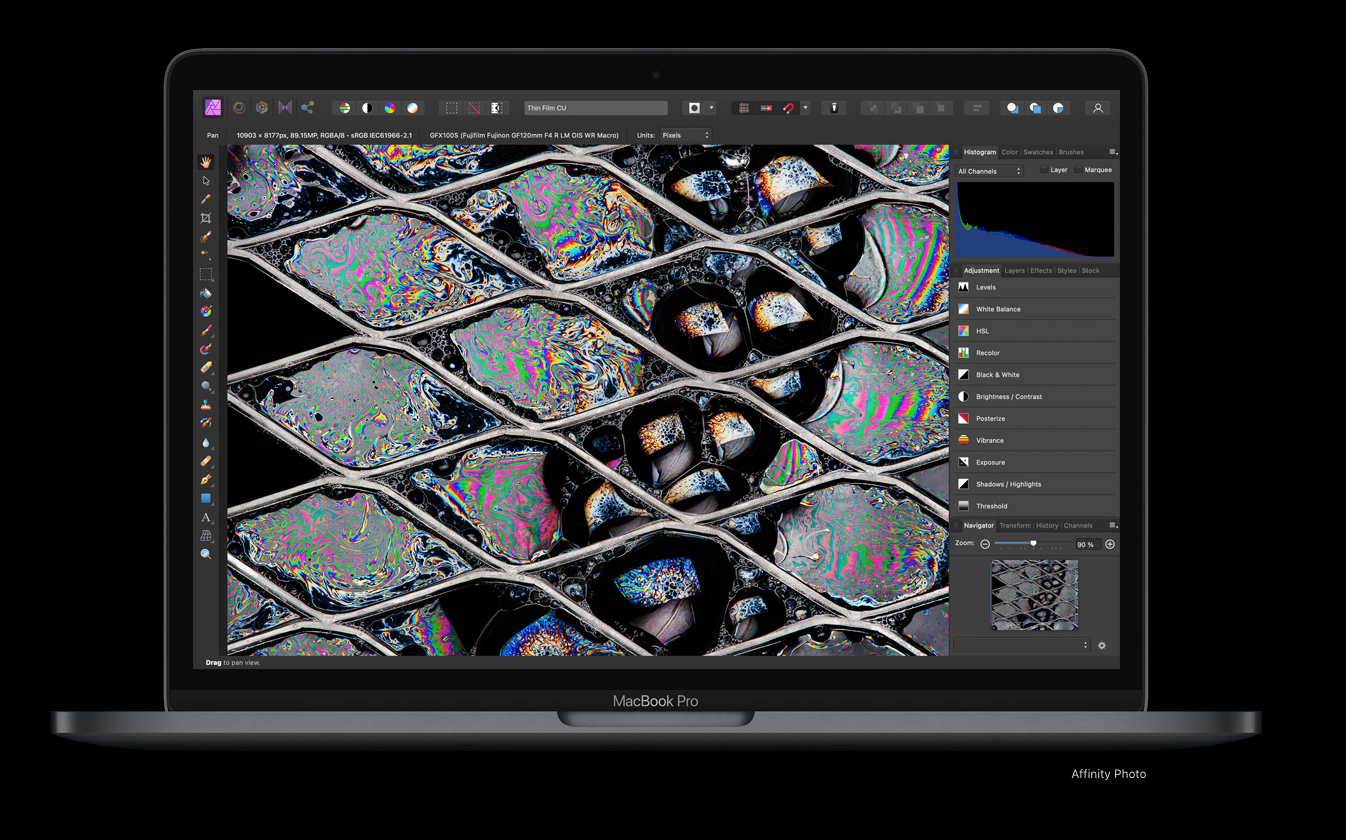 One of the upcoming Apple products in 2022 is actually the same 13-inch MacBook Pro. But the upgrade lies in its processor, which is the M2 chip.
The M2 chip introduces more speed and power efficiency compared to the M1 variant. This means that you get up to 20 hours of battery life. It's also six times faster than Intel-based MacBook Pros.
With the M2's power, graphic designers, visual artists, and even gamers will find the new 13-inch MacBook Pro incredibly reliable. It effortlessly handles heavy tasks such as video editing, scene edit detection, photo stitching, image processing, image scaling, and gaming.
Display-wise, the MacBook Pro M2 uses the brilliant Retina display, making for sharper, clearer, and more vivid visuals. Apart from the Magic Keyboard, it still has the Touch Bar, which allows you to access commands and tabs more easily. The Touch ID, on the other hand, makes sure that only you can access your device.
The new MacBook Pro's price starts at ₱74,990.
Far Out: What to Expect at the Apple Event on September 7, 2022 and Beyond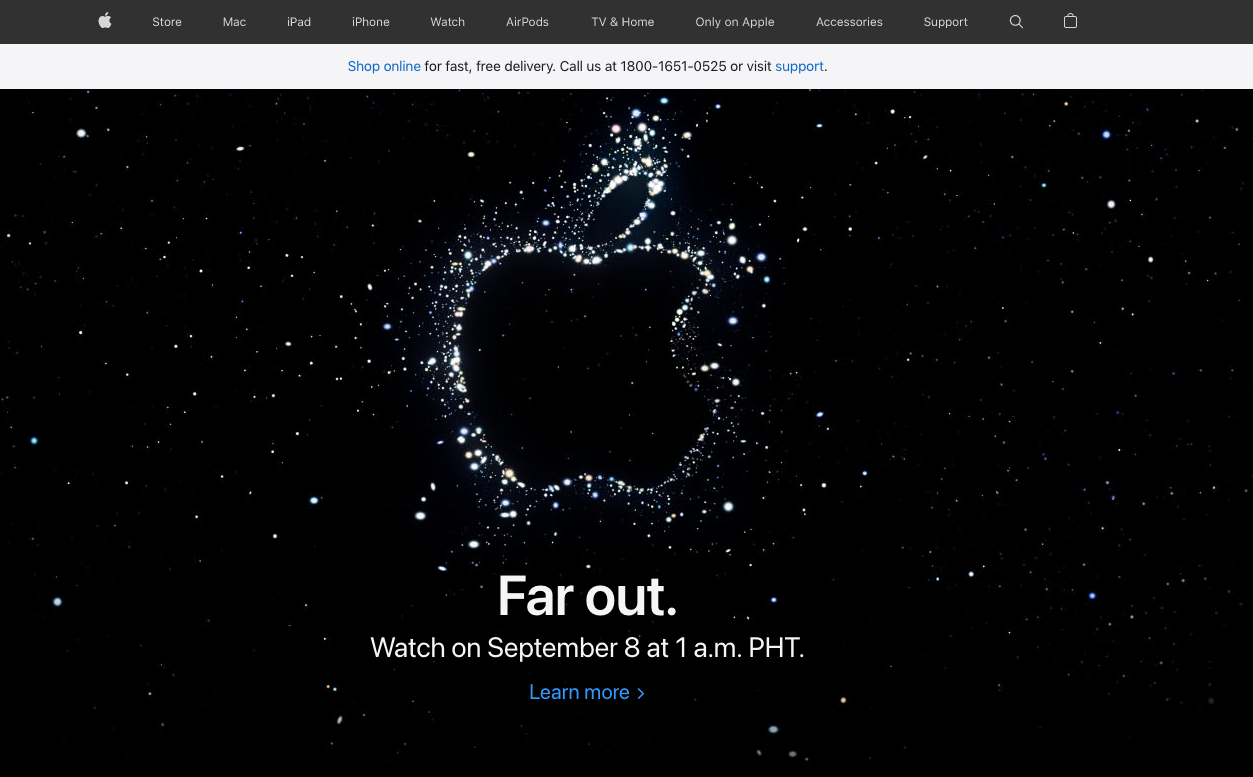 The iPhone 14 release date is finally upon us! You'll definitely want to get a look at other products Apple will unveil on September 7, which Apple has dubbed the Far Out event.
Apple is also expected to announce the newest Apple Watch. Beyond this date, the company may unveil other upcoming Apple products in 2022, which possibly include the AirPods Pro and new Macs.
Here's a list of new products you may see at the Apple Event on September 7 and at succeeding launches. Note that these are still speculations, so take things with a grain of salt.
iPhone 14 and iPhone 14 Pro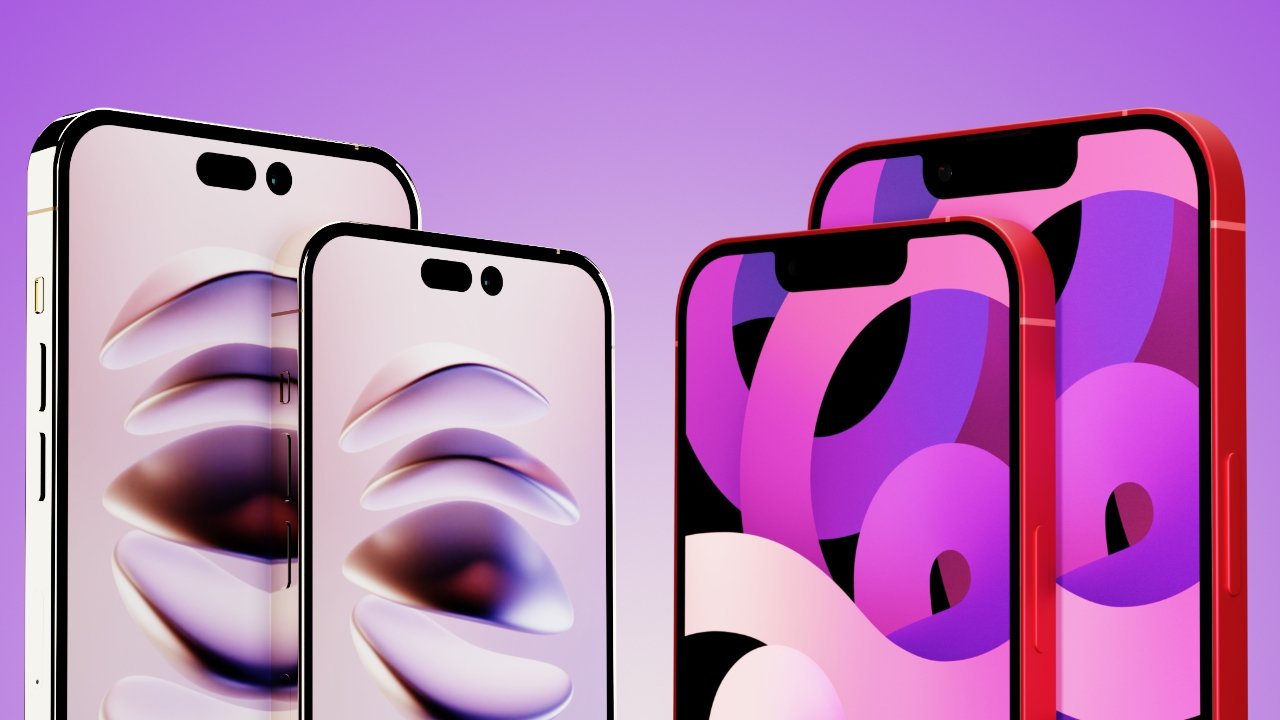 On the iPhone 14 release date, tech pundits and analysts expect that Apple will release a new entry-level size for the device, which is 6.1 inches. Ming-Chi Kuo, a known industry insider, said that this year's line-up won't include a mini model.[4] Some reported that Apple may revive the Plus to its naming convention. The Plus model will be the same size as the Pro Max model, with a measurement of 6.7 inches.
It has also been reported that the Pro and Pro Max models will be bigger or thicker, possibly owing to larger cameras or perhaps bigger batteries. The upsizing also applies to screens. This is possible through the thinner bezels around the device's front surface. For the exterior, some guess that the iPhone 14 will be using a titanium frame for the Pro models.
The Pro models are also expected to say goodbye to the notch, which is the black cut-out area at the top of the screen housing the components of Face ID or Apple's facial recognition system. Instead, there will be two small cutouts that will house the Face ID hardware and the camera.
When it comes to the camera, the new iPhone in 2022 may use a 48-megapixel sensor. At least for the Pro models, the camera may be also upgraded to shoot 8K videos.
There are also talks that iPhone 14's base models will still use the A15 chip, which is used in the iPhone 13 line and third-generation iPhone SE. Only the Pro models are expected to use the A16 chip.
As far as memory is concerned, it's rumored that all iPhone 14 models will have 6GB of RAM. When it comes to storage, a lot anticipate that the 14 will have up to 2TB of room.
The iPhone 14 release date is surrounded by interesting speculations on innovation, such as satellite connectivity. If that is true, this means that you can place emergency calls using the satellite.
So how much is the iPhone 14? It's rumored that Apple will bump up the prices of the Pro models. This means that the starting prices for the Pro will be US$1,099 or approximately ₱62,797 and US$1,199 or approximately ₱68,511 for the Pro Max.
Read more: [Battle of the Brands] Is Android Better Than iPhone in 2022?
Apple Watch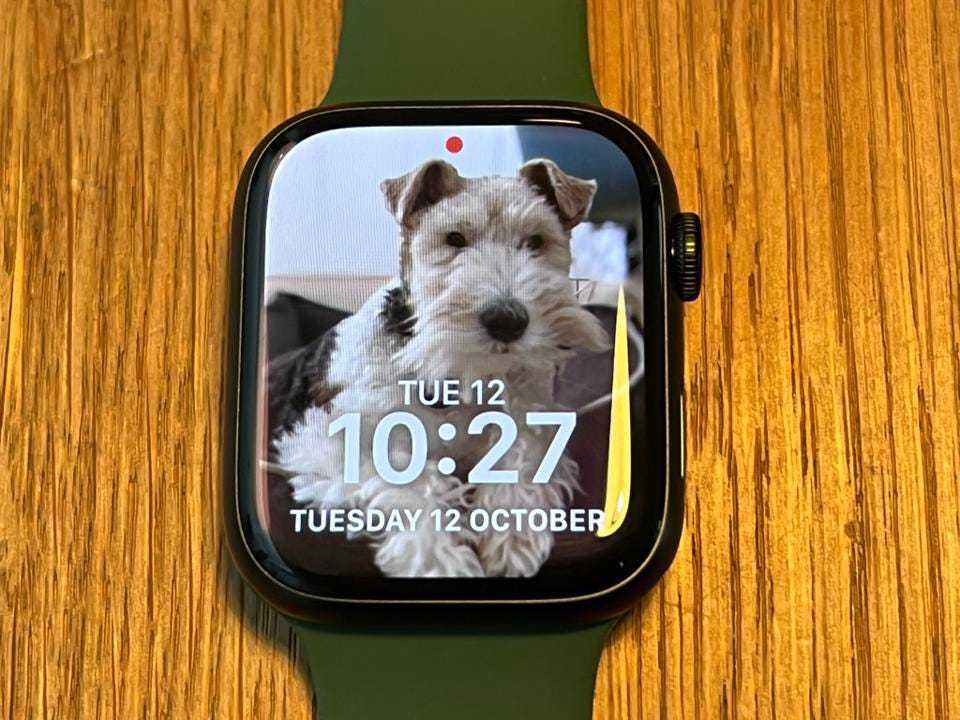 The Apple Watch is a must-have not only for those who put a premium on lifestyle but also for health enthusiasts. If you love this watch, stay on the lookout for possible new releases this year.
Unverified reports presume that the Series 8 will likely be launched this September. The Series 8's higher-end version may feature a flat-sided design, a departure from the Series 7's rounded design language. On the other hand, the Series 8's base models may still feature Series 7's design.
More than that, a rugged and tougher Apple Watch may be in the works. Dubbed the Pro, this model is aimed at more active wearers, such as hikers, athletes, and other adventure enthusiasts.
As one of the upcoming Apple products in 2022, the Series 8 is expected to have advanced features. These may include temperature sensing, blood glucose monitoring, blood pressure measurement, and even car crash detection.
It's also presumed that the second generation of the less expensive Apple Watch SE will be released alongside the Series 8.
AirPods Pro
The tech giant hasn't updated the Airpods Pro since 2019. As such, many anticipate that a refreshed version of these peripherals will be one of the upcoming Apple products in 2022.
When it comes to design, the AirPods Pro 2 may sport a more compact design, which means getting rid of the awkward stems.
Features-wise, the AirPods Pro 2022 may be equipped with more advanced sensors and components that track workouts. Still, the specifics of these features are cloudy at best.
---
🎁

Free Welcome Gift:

No Annual Fee for Life Plus Maximum Rewards for U!

Eligible card: UnionBank Rewards Credit Card
Promo period: Until November 30, 2023
Say goodbye to annual fees forever and hello to next-level rewards with your new UnionBank Rewards Card! Just apply via Moneymax and get approved within the promo period, and then meet the ₱20,000 spend requirement within 60 days from your card approval date.
This Moneymax UnionBank Rewards Credit Card No Annual Fee Promo runs until November 30 only. Per DTI Fair Trade Permit No. FTEB-172472 Series of 2023.
Note: The promo is exclusive to applicants who do not have an existing principal credit card issued by UnionBank and/or Citi.
---
Mac Pro
The Mac Pro can be considered one of the upcoming Apple products in 2022 since the company is reportedly working on it. Rumors have it that the chip will feature a 32-core CPU and up to 128-GPU. This may mean doubling the performance of the M1 Ultra Chip, which Apple calls the world's most powerful chip for a personal computer.
Some analysts expect that the new Mac Pro will be announced in October.
Mac mini
A new Mac mini may also be part of the lineup of upcoming Apple Products in 2022. Some believe that it will use M1 Pro and M1 Max chips. Others, however, think that the new Mac mini will actually have an M2 chip.
Similar to the new Mac Pro, the unveiling of the latest Mac mini may happen sometime in October.
Read more: 10 Pinoy Tech Bloggers on What to Do Before Buying a Gadget
Final Thoughts
As the most valuable brand in the world[5], Apple bears the responsibility of providing high-quality devices. Just looking at this list of upcoming Apple products in 2022 gives you an idea of how committed it is to upgrading people's lifestyles.
Are you excited about Apple's new launches? Check out these credit cards that are perfect for buying your next gadget online and in-store.
Credit Card

Perks

HSBC Red Mastercard

1 point per ₱20 purchase and 4x bonus points per ₱20 on overseas, online, dining, or shopping transactions
0% interest on up to 36 monthly installments

HSBC Gold Visa Cash Back

Up to 5% cashback

Metrobank Platinum Mastercard®

1 rewards point for every ₱20 purchase
E-commerce purchase protection worth up to US$200
0% interest installment
Up to 50% off on exclusive deals

Metrobank World Mastercard®

1 rewards point per ₱20 purchase
0% Installment program: Up to 24 monthly installments at zero interest
2x rewards points for international purchases
High credit limit

Security Bank Gold Mastercard

1 rewards point per ₱20 spend
Installment of up to 12 months
Buy Now, Pay Later feature
Sources: