Google's Android or Apple's iPhone?
Picking one is difficult. Both types of mobile devices have great features, and their differences aren't too obvious.
Also, these smartphones are equipped with two of the world's leading mobile operating systems. Android and iOS have the largest market share in the Philippines (at 99.72% combined), as of February 2020.[1]
But if you look at the finer details, it becomes clear which between Android vs iPhone suits you better. Keep reading this Battle of the Brands edition to make an informed choice when buying a smartphone.
What is the Main Difference Between Android and iPhone?
The main difference between Android and iPhone lies in the operating system that they use.
Android smartphones run on Android, an open source operating system owned by Google. Because Android is an open source operating system, many smartphone brands use it and just modify it depending on their intended design.
Smartphones running on Android range from affordable Realme units to the mid-ranger Xiaomi Redmi Note 10 Pro to high-end models, such as the Samsung S21. Because of the operating system's open source nature, users and developers can customize their Android devices to fit their own requirements.
On the other hand, Apple's iPhones run on iOS, which is a proprietary operating system. The main goal of Apple is to have total control of its software and devices, from iPhones to iPad Pros. The company also wants to make an exclusive ecosystem that makes interaction between Apple-branded devices seamless.
You'll get to experience this when you own multiple Apple devices. You can sync files effortlessly, and you can transfer files between devices even without using flash drives (thanks, AirDrop!). However, iOS is a very restrictive operating system, so users won't be able to customize it according to their needs. Nevertheless, iOS devices are perfect for people who like plug-and-play mode of usage.
Read more: 11 Must-Have Phones and Gadgets for Your Wish List
---
🎅 Win a Samsung Galaxy S23, an iPhone 15 Pro Max, or a Trip to Japan for Two!
This holiday, treat yourself and get a chance to win a smartphone or a trip to Japan for two via Moneymax's raffle promo! Join Festive Rewards Countdown: Moneymax Gift Galore from December 1 to December 21, 2023. To earn a raffle entry, apply and get approved for any of the participating credit card or personal loan products via Moneymax.
Each prize has a corresponding sign-up period:
Samsung Galaxy S23 FE 256GB worth ₱43,990 - December 1 to 7, 2023
Apple iPhone 15 Pro Max 256GB worth ₱91,990 - December 8 to 14, 2023
Trip to Japan for two via Journeyfied Travel and Tours worth ₱185,020 - December 15 to 21, 2023
The draw date for this Moneymax raffle promo is on March 1, 2024. Per DTI Fair Trade Permit No. FTEB-181165 Series of 2023. Terms and conditions apply.
---
Android vs iPhone: Affordability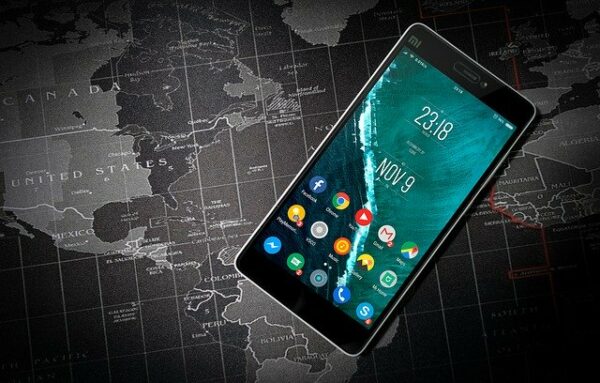 A wide array of smartphone brands offers Android devices at every price range. Regardless of how much you can spend on a phone, it's easy to find an Android unit within your budget.
Many Android handsets with high-end specs are available under PHP 15,000. There are even models in the PHP 8,000 to PHP 10,000 price range that come with premium features like quad cameras and 5,000mAh battery.
iPhones, on the other hand, are expensive. Even buying an iPhone SE, the most affordable iPhone line, will require you to shell out PHP 26,490. If that price is out of your budget, then Android is the clear option.
Winner: Android
Android vs iPhone: Ease of Use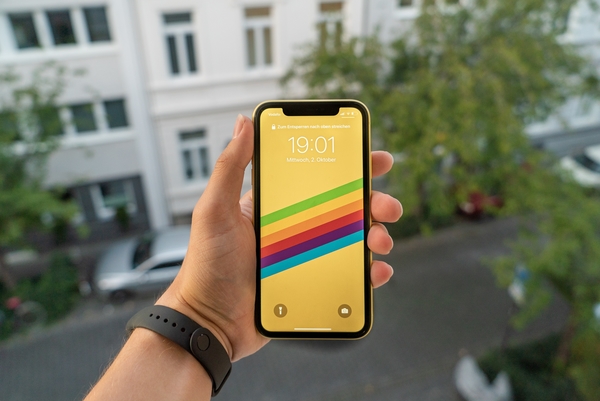 Simplicity is synonymous with the Apple brand. It's evident on the intuitive iOS interface that makes the iPhone easy to use.
There's no learning curve in using an iPhone. And if you use another Apple device like an iPad, it's easy to learn how it works.
The Android interface is easy to use as well. But since different manufacturers create Android phones, there are some inconsistencies in their interface. So there's a learning curve, especially when you switch from an Android device to another from a different brand.
Winner: iPhone
Android vs iPhone: Battery Life and Charging Time
It's hard to compare Android vs iPhone in terms of battery performance. For one, batteries vary from one Android phone to another. Also, how long a smartphone battery lasts depends on the usage.
Both smartphones feature power-saving modes that extend battery life by limiting power-draining apps, performance, and connectivity.
However, some Android smartphones don't need to be recharged as often as iPhones because of their high-capacity batteries. Android phones with 5,000mAh batteries, for example, can last up to two days of moderate use on a single full charge.
Android devices and iPhones offer fast-charging capabilities. With Android handsets, a fast-charging adapter is usually included in the package. But newer iPhone models don't have it bundled in the box. Nevertheless, Android users should expect that in the future, more Android smartphone brands may follow what Apple has started in this department. For instance, the Samsung Galaxy S2's charger is sold separately.
For now, revel in the fact that most Android smartphones come with a free charger.
Winner: Android
Android vs iPhone: Security
Tech experts say Apple's iOS is the most secure mobile OS[2]. It's easy to see why.
Apple is stricter than Google when it comes to allowing apps into its app store. This prevents situations like fake versions of apps being downloaded by millions of users, similar to what happened with the Android version of WhatsApp[3].
Even if you download Android apps from the Google Play Store, it isn't guaranteed that you're safe from malware. Google even reported that malware in Google Play doubled due to click-fraud apps or adware[4].
But that doesn't mean Android isn't secure. Google has implemented multiple updates to make Android safer, such as the Google Play Protect, two-step verification, and controlled app permissions.
When it comes to user privacy, iOS beats Android. Apple encrypts data iMessage and its other apps. While Android has data encryption, the user's personal data enjoys less protection. For remarketing and UX purposes, Google mines, collects, and stores private data.
Winner: iPhone
Android vs iPhone: Camera Performance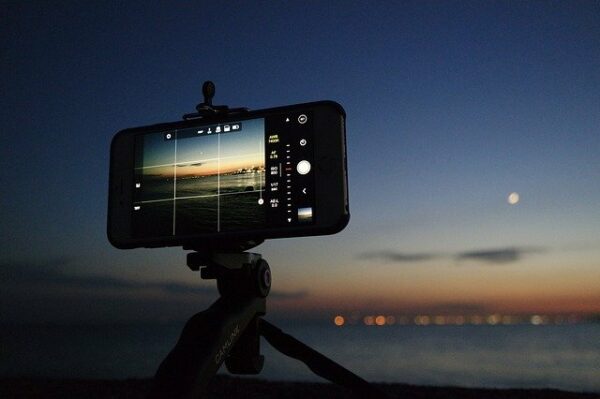 Both iPhones and a handful of Android phones have superior camera features, given the advancements and innovations in the field over the recent years. But for the sake of specificity and focused discussion, we'll be comparing two flagship phones: the iPhone 12 and the Samsung S21.
Both smartphones boast a 12-megapixel ultra-wide angle camera, which allows users to capture high-resolution images. Both can capture excellent night-mode shots and high-definition videos.
But there are areas where the S21 proves to be unquestionably better than the iPhone 12. When it comes to zooming capabilities, the Galaxy S21 crushes it. It has 30x magnification, a feature that the iPhone 12 doesn't.
If you love taking selfies, the S21 makes a better choice. This is because its front camera has a dual-pixel auto focus, which ensures that your headshot is sharp and clear. The iPhone 12's front camera, on the other hand, has a fixed focus.
The iPhone's camera may be rich in features, but they're pretty straightforward. The S21's camera, on the other hand, has a lot of options and modes, meaning there's a lot of room for experimenting with photography.
But don't get the impression that only the S21 can represent Android units in this category. If you're looking to expand your options, you can check out Android smartphones with advanced cameras, such as the Huawei Mate 40 and the Google Pixel 4a.
Winner: Android
Android vs iPhone: Customization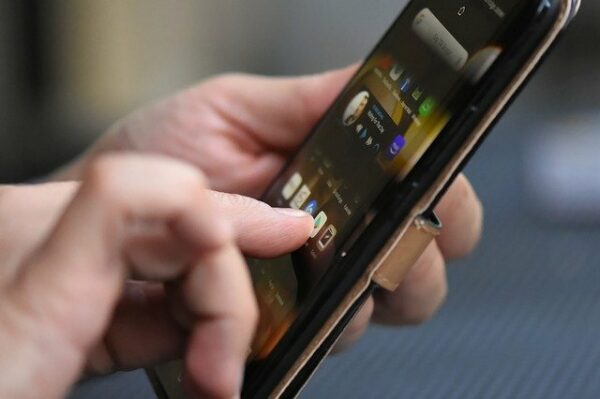 Android has a reputation for being highly customizable, meaning users have the flexibility and freedom to personalize their phones and take full control of them. You can change the layout of the home screen, add shortcuts and widgets, pick a keyboard design, and even install third-party apps to replace the phone's native apps.
The iPhone, on the other hand, is a what-you-see-is-what-you-get device. But recent models somehow show that Apple may allow more personalization in the future. iPhone users can now download widgets that allow them to organize their home screen folders and access important information, such as time and weather, much more easily. However, the iPhone still has a lot of catching up to do as it's still not capable of allowing third-party launchers that can completely alter the appearance of the phone.
Winner: Android
Read more: 10 Best Productivity Apps to Keep Your Mojo Going Even at Home
Android vs iOS Comparison: Software Updates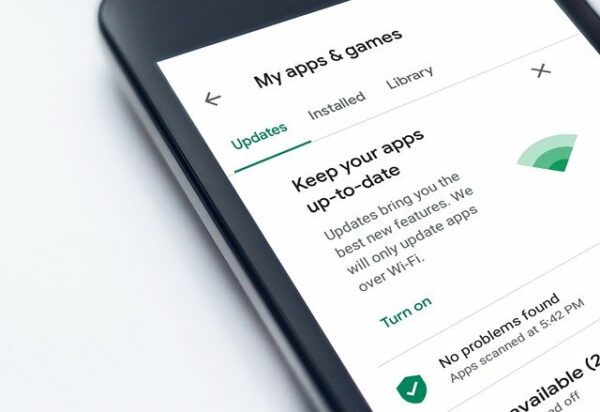 Having timely updates on a smartphone ensures it has the latest features, security patches, and bug fixes. This is where iPhones easily trump Android units.
Software updates are quicker on iPhones than Android phones. Every time Apple releases its latest iOS version, it's available to all iPhone users at the same time.
The mobile OS update on Android phones isn't as seamless and timely. They get fewer and slower updates than iPhones. Software updates are launched in batches to individual phones. The number of updates an Android user gets depends mostly on the smartphone manufacturer's software support policy and the price range of the unit.
Winner: iPhone
Android vs iPhone: Gaming Performance
iPhones can be used for gaming, thanks to their high-end specs. But some Android phones are primarily designed for this particularly heavy task―case in point, the Asus ROG Phone 5.
Running on Android 11 and equipped with Snapdragon 888, the Asus ROG Phone 5 is anything but slow. It has a RAM of 8GB (also available in 12 and 16GB) and storage up to 256GB, allowing your phone to process information faster and accommodate ginormous games. Compared with the iPhone 12 Pro's battery capacity of 2,815mAH, the Asus ROG Phone 5's battery boasts 6,000mAh, which means more game time for you.
Moreover, Android has a wide selection of smartphones designed for gaming or that can effortlessly take on the task. These include the Lenovo Legion Phone Duel, the Samsung Galaxy Note 20 Ultra, the OnePlus 9 Pro, and the Nubia RedMagic 5G.
So in this area of our Android vs. iPhone guide, you know who the clear winner is.
Winner: Android
Read More:
Android vs iPhone: Storage
When it comes to storage, it's apparent that Android is winning. This is because a lot of Android units allow you to expand their storage to up to 512GB. So, if you're a data hoarder, a photography aficionado, or a gamer, picking a phone with storage that can be expanded later on makes a lot of sense.
iPhones, on the other hand, get more expensive the bigger the storage size gets. An iPhone 12 with 64GB storage is priced at PHP 49,990. If you opt for the 256GB, you'll need to shell out PHP 58,990. That's a PHP 9,000 difference.
Winner: Android
Android vs iPhone: Customer Support
Say you've got a problem with your Android phone that needs to be fixed by a professional. The level and quality of service that you'll receive will depend on the brand of your smartphone. If your Android phone happens to be released by a brand that has poor after-sales services, things can be complicated for you.
Meanwhile, Apple has always had the reputation of providing consistently reliable and robust customer service. If you have a problem, just register your device on Apple's official customer support page[5] and wait for a customer service associate to help with your concern via live chat or phone call (wait times are approximately two minutes). If the issue is seemingly minor, the customer service associate will guide you with the troubleshooting. Otherwise, they will help you find the nearest Apple-accredited repair center.
In this part of the iPhone vs. Android guide, the iPhone has definitely emerged victorious.
Winner: iPhone
Which Lasts Longer: iPhone or Android?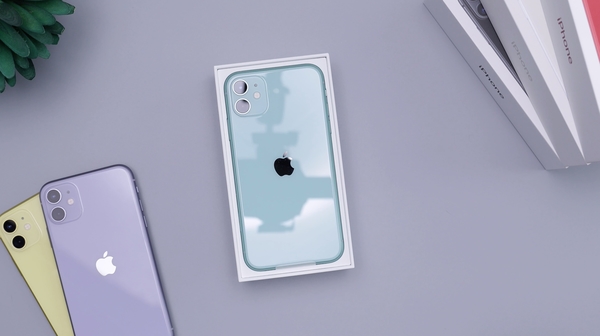 A 2018 study by Yale School of Forestry & Environmental Studies[6] revealed that on average, iPhones last longer than their Android counterparts by one year even though they're of the same age, size, and quality.
The study found that iPhones last for about five years and seven months, while Samsung phones reach only about four years and six months. Their average lifespan has a difference of around one year.
Winner: iPhone
Battle of the Brands: Android vs iPhone Tally
| Feature | Android | iPhone |
| --- | --- | --- |
| Affordability | ✔️ | ❌ |
| Ease of Use | ❌ | ✔️ |
| Battery Life and Charging Time | ✔️ | ❌ |
| Security | ❌ | ✔️ |
| Camera Performance | ✔️ | ❌ |
| Customization | ✔️ | ❌ |
| Software Updates | ❌ | ✔️ |
| Gaming Performance | ✔️ | ❌ |
| Storage | ✔️ | ❌ |
| Life Span | ❌ | ✔️ |
| Total | 6/11 | 5/11 |
Know Which Phone is Better for You
Now that you've read this comprehensive Android vs. iPhone guide, you may still have a lot of questions in your head when it comes to choosing what's right for you. Here are some pointers that will help you make a guided purchase decision.
Buy an iPhone if you:
Want a smartphone that isn't too complicated to use
Prefer a smartphone that you can use for years. You can be confident with an iPhone, knowing that Apple has reliable after-sales services.
Need a smartphone that's resistant to malware and other elements that may initiate data breaches
Want a smartphone that protects your data. Apple utilizes innovative proprietary technologies to make sure that your personal information is safe.
Prefer a smartphone that only uses high-quality apps. Tech pundits believe that Apple curates apps much better than Android.
Need to complete your suite of Apple devices. A complete ecosystem of devices makes file transfers much easier, which in turn facilitates an efficient workflow.
Buy an Android smartphone if you:
Want a smartphone that can be personalized depending on your mood or needs
Prefer an affordable yet feature-rich smartphone. With a wide selection of Android phones, you'll surely find something that matches your budget.
Want a smartphone that has a powerful camera
Need a smartphone that can take on heavy-duty gaming
Prefer an affordable smartphone that has 5G
Want a smartphone that can provide large, expandable storage for your data and other files
Final Thoughts: Android vs iPhone
Well, it's been a close fight! Android wins by a point over iPhone. Nevertheless, it's you―the end user―who'll decide which smartphone is actually the best for you. To arrive at a decision that you won't regret later, take the following things into consideration: your priorities, your lifestyle, and your budget.
And once you've purchased either of the smartphones, take the time to explore and tinker with it. That way, you can optimize its functions and ensure that it will always work to your advantage. Moreover, only install verified apps to protect your smartphone from malicious software that may try to steal your data.
Check out our other tech articles to learn more about how you can fully integrate technology into your lifestyle while staying within budget.
Credit Card

Perks

HSBC Red Mastercard

1 point per ₱20 purchase and 4x bonus points per ₱20 on overseas, online, dining, or shopping transactions
0% interest on up to 36 monthly installments

HSBC Gold Visa Cash Back

Up to 5% cashback

Metrobank Platinum Mastercard®

1 rewards point for every ₱20 purchase
E-commerce purchase protection worth up to US$200
0% interest installment
Up to 50% off on exclusive deals

Metrobank World Mastercard®

1 rewards point per ₱20 purchase
0% Installment program: Up to 24 monthly installments at zero interest
2x rewards points for international purchases
High credit limit

Security Bank Gold Mastercard

1 rewards point per ₱20 spend
Installment of up to 12 months
Buy Now, Pay Later feature
Sources: