This goes without saying, but the iPhone is one of the hottest smartphones in the world. But its exclusivity comes with a hefty price tag.
The cheapest iPhone model is priced at ₱30,990. The most expensive, on the other hand, is ₱109,990. If you're a minimum wage earner in the NCR, this means that you'll need to work 54 days or 192 days, respectively, to afford these models.[1] Pretty intense, right?
The price, however, has never discouraged Apple fans from enjoying a lifestyle upgrade and getting a high-quality smartphone that they can use for years. After all, there are many strategies on how to afford an iPhone.
If you're wondering, "How can I afford an iPhone?" keep reading to find the purchase method that suits your lifestyle.
Putting Things Into Perspective: iPhone Prices in the Philippines
Before learning how to afford an iPhone, you need to understand the financial obligation you're getting into. As such, take a look at the iPhone prices in the Philippines:
| Model | 64GB Price | 128GB Price | 256GB Price | 512GB Price | 1TB Price |
| --- | --- | --- | --- | --- | --- |
| iPhone SE | ₱30,990 | ₱33,990 | ₱40,990 | | |
| iPhone 12 | ₱42,990 | ₱45,990 | ₱52,990 | | |
| iPhone 13 Mini | | ₱42,990 | ₱49,990 | ₱61,990 | |
| iPhone 13 | | ₱49,990 | ₱56,990 | ₱68,990 | |
| iPhone 14 | | ₱56,990 | ₱63,990 | ₱75,990 | |
| iPhone 14 Plus | | ₱63,990 | ₱70,990 | ₱82,990 | |
| iPhone 14 Pro | | ₱70,990 | ₱77,990 | ₱89,990 | ₱102,990 |
| iPhone 14 Pro Max | | ₱77,990 | ₱84,990 | ₱96,990 | ₱109,990 |
Notes:
The models iPhone 11, iPhone 12 Mini, iPhone 12 Pro, iPhone 12 Pro Max, iPhone 13 Pro, and iPhone 13 Pro Max have been discontinued, hence their absence from the price list above.[2]
Prices are from Apple's official website. When buying from a reseller, expect higher prices.
How to Afford an iPhone: 10 Strategies to Consider
Whether you're gunning for the latest iPhone 14 or an older model, here are a few ways to afford a new unit. To help you arrive at a practical decision, we've also included the pros and cons of each tactic.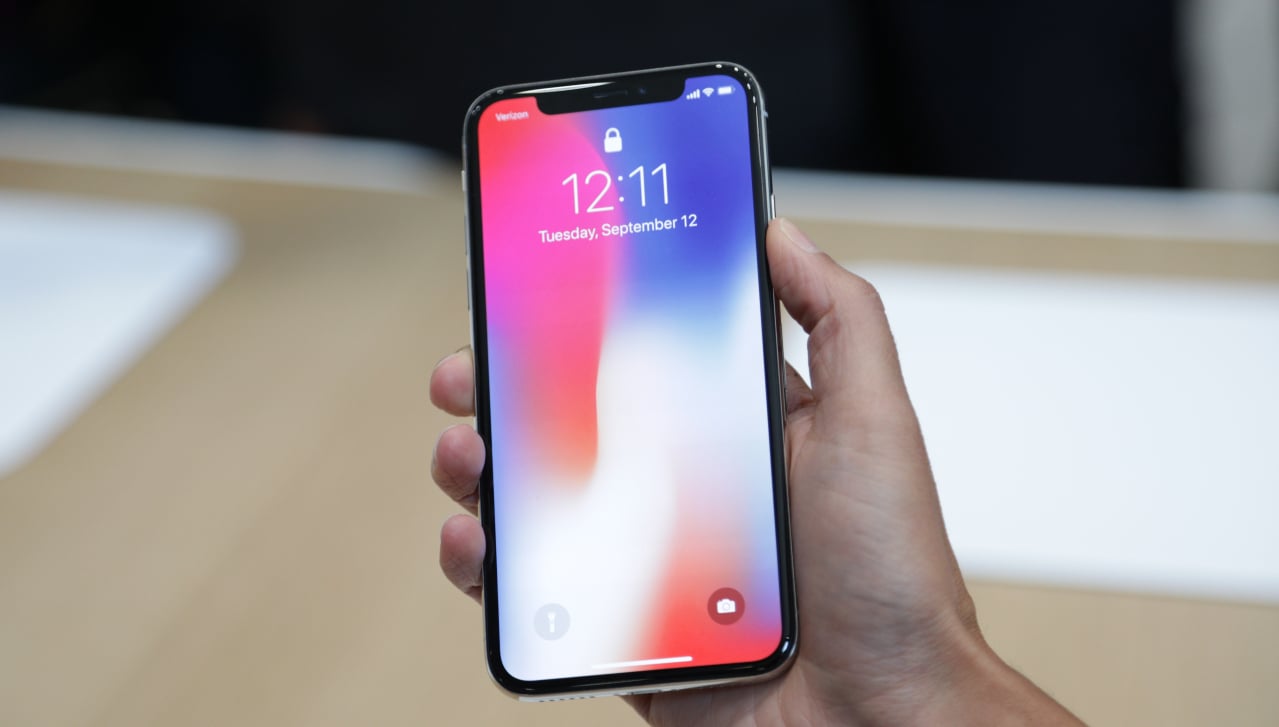 1. Save Up and Pay in Cash
Saving up is perhaps the most ideal way of affording an iPhone. Admittedly, this is a lot easier if you're earning a fat paycheck. If you aren't, you'll have to cultivate self-discipline.
It's wise to have a separate piggy bank or savings account for an expensive purchase like an iPhone. If you lump your new gadget savings with your emergency fund, you may end up spending your rainy-day money. Reach your goal faster by setting aside extra money on top of the money you're already putting towards the device.
Pros
You won't have financial obligations to worry about since you won't take out any loan.
Since you won't apply for any loan, you won't have to pay interest fees and related charges, such as penalties. You save money in the long run since these fees make loans more costly.
Cons
You won't get your new iPhone right away. It may take months before you're actually able to buy it.
Saving up requires hard work and discipline. This shouldn't be an issue if you've already established a frugal lifestyle.
This requires you to cut corners and adjust your lifestyle so you can set aside more money.
2. Get a Postpaid Plan
Another way to finance your iPhone is to apply for a postpaid plan with your service provider. You'll get a brand-new iPhone plus the network's services for a monthly fee. Lock-in contracts usually last 24 months.
Both Globe and Smart offer iPhone postpaid plans inclusive of internet data, unlimited texts, and unlimited calls. Network providers may include value-added services and freebies in their plans occasionally.
Pros
It's convenient because you're paying for both your device and the network provider's services in one bill.
You don't have to buy load and register for a text, call, or data promo since your device already comes with monthly credits.
You get to enjoy exclusive benefits, such as free WiFi and subscriptions (e.g., streaming sites and certain apps).
You may find discontinued iPhone models in your network provider's roster of postpaid devices.
Plan renewals come with benefits such as a new device or a discount.
Since you're billed monthly, you can use your records as proof of billing for other financial transactions, such as personal loans.
Cons
You'll need to pay a cash-out, which can be expensive.
You might find the application process complicated since it entails documentary requirements and a lengthy approval period.
Your device will be tied to your service provider.
It's a long financial commitment. Since you're locked to your network for 24 months, you'll have additional monthly expenses for two years.
There's a cap on data usage. Excess usage will result in additional charges.
3. Use Your Credit Card
Your credit card is a reliable tool for big-ticket purchases, such as an iPhone. It's an ideal choice if you have a high credit limit and the means to cover monthly repayments. Depending on your card, you can choose an installment plan of up to 12 months or more.
Pros
You don't have to submit documents or fill out application forms to finance your iPhone. All you need to do is swipe your card.
Your card may offer a 0% interest offer, which spells big savings on your end.
Some certified Apple product resellers offer exclusive discounts to credit card users.
You might earn rewards and rebates.
On-time payments improve your credit score.
Cons
If you buy your iPhone without a zero-interest installment promo, you'll need to pay interest.
It will significantly reduce your credit limit. This is not a wise move if you use your credit card for emergencies.
High credit utilization may affect your credit score.
You add another monthly payment to your existing financial obligations.
4. Apply for a Personal Loan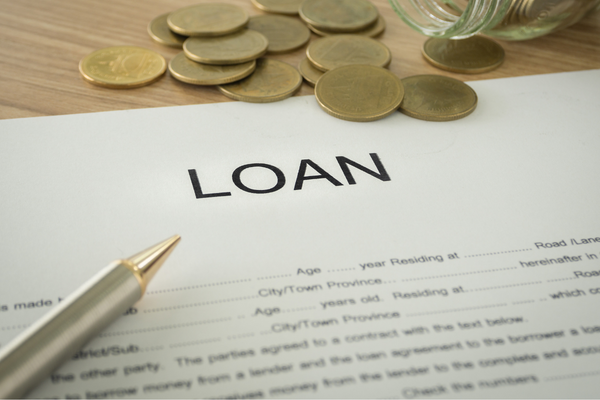 A lot of banks offer personal loan products for a variety of purposes such as business, emergency, home improvement, education, car equity, and gadgets. You can use the cash proceeds of your personal loan to buy an iPhone.
You can also set the amount you'll borrow as long as it's within the lender's cap. Alternatively, you can use a personal loan as a complementary financing scheme. For instance, if you've already saved up half the phone's price, you can borrow just enough to cover the remaining balance.
Pros
Most personal loans are unsecured, meaning you don't have to surrender any collateral.
You can decide on the loan amount as long as it's within the bank's cap.
Interest rates may be lower than credit cards.
You can enjoy extended loan terms. Some banks offer payment terms of up to 60 months or five years.
Some banks approve applications quickly.
Cons
You'd actually be paying more for your iPhone in the long run because of the interest rates.
Personal loans usually come with penalties, which can drive up the cost of borrowing.
The loan application can be complicated. Some banks are strict when it comes to documentary requirements.
You add another monthly payment to your existing financial obligations.
5. Use a Buy Now, Pay Later Financing Scheme
Can I buy an iPhone with monthly payments? Yes! It's possible through Buy Now, Pay Later (BNPL) plans.
BNPL plans are essentially short-term loans that can help you finance your iPhone or the latest phones in 2023, even without a credit card. A lot of them are readily available online. BNPL companies, such as Home Credit and BillEase, offer this kind of service.
Pros
You can enjoy flexible installment plans. Some BNPL companies offer terms of up to 24 months.
Some BNPL companies offer 0% interest.
Application is quick and easy. You can apply and submit your requirements via the BNPL company's mobile app.
You don't have to surrender collateral for your loan to be approved and released.
Cons
Some BNPL loans have interest rates and additional charges.
The loan amount may not be that big, but it'll still depend on the company.
BNPL encourages impulsive purchasing.
You add another monthly payment to your existing financial obligations.
You might unwittingly transact with a BNPL company that harasses and shames borrowers who can't pay on time.
6. Buy an iPhone with Less Storage
After comparing iPhone vs Android, you may have ended up going for the former. The next step is choosing the model. iPhones come in various configurations, which also dictate their prices. Such configurations include storage space.
Devices with entry-level storage are cheaper, so if you're wondering how to afford an iPhone, go for a device with less storage. When it comes to iPhones, hard drive space starts at 128GB, which is already a lot (with the exception of the iPhone SE, which starts at 64GB).
Pros
iPhones with entry-level storage are more affordable.
You get the same features without paying more.
You'll learn how to manage your files and data properly given the limited storage space.
Cons
This is obviously not a good option if you download a lot of apps and store a lot of files.
If you can't delete files right away but need extra storage, you'll have to buy cloud space (iCloud or Google One).[3] This means another payment on top of your monthly expenses.
If your storage is full, your iPhone's performance may be affected. Apple says if your available storage is consistently less than 1GB, your device might slow down as iOS attempts to make room for more content.
7. Buy an Old Model
You can also settle for an older model. When Apple releases new products, the prices of old models usually go down. This option isn't too bad, as old and new models differ very little. After all, iPhones are designed to work for a long time.
If you're a first-time Apple user who doesn't want to blow cash on a new phone, this strategy may work.
Pros
The prices of old models are cheaper.
Some old models are still compatible with the newest iOS. You get to experience the software features the newest models have.
The designs of old models, especially the 11 and up, still hold up today.
Cons
While the cameras of old models are high-quality, they may still pale in comparison with the newest releases.
The chip or processor may be dated. Nevertheless, you can still expect a smooth performance.
Apple discontinued certain models, even recent ones such as the 13 Pro and the 13 Pro Max, so stocks are limited.
8. Trade In Your Old iPhone
Various Apple resellers in the country offer trade-in programs where you can surrender your old iPhone in exchange for store credits. You can then use the said credits to pay in part for your new Apple device. You'll just need to pay the remaining balance.
Power Mac Center, iStore, and Switch offer trade-in programs.
Pros
As long as your iPhone is in good condition, it may fetch a good trade-in estimate. As a result, you'll shell out less money for a new iPhone.
Some retailers have an online facility to help you determine your device's trade-in value. You won't have to go to the store to have your iPhone assessed.
Cons
The trade-in process may be quite complicated.
Store credits are neither convertible to cash nor transferable.
Store credits usually have an expiration date.
The program may apply only to Apple products.
9. Buy a Secondhand or Refurbished iPhone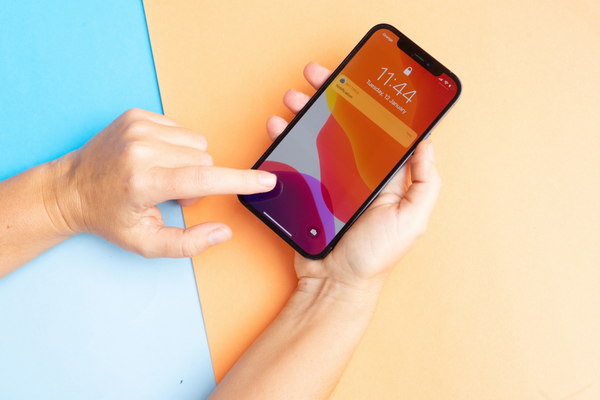 Buying a secondhand model is one of the most practical ways to afford an iPhone. You have two options: either buy the device from someone you know or get it via secondhand markets such as Carousell or Facebook Marketplace. Since the phone is already used, you can expect a significantly reduced price.
You can also buy a refurbished iPhone. Refurbished units are used devices that are thoroughly cleaned and repaired. They may also come with a new battery. Their operating systems are usually already updated.
Apple even sells refurbished units repackaged in brand-new boxes. It seems they're only available in the U.S., but you can still find other shops selling refurbished iPhones online or at the mall.
Just a tip: Check the device in person and ask relevant questions before paying for it.
Pros
Prices are significantly reduced.
They're easy to find.
Transactions are straightforward.
Cons
The warranty may have already lapsed.
The device may be locked to a particular service provider.
The battery's health has already dwindled.
There may be cosmetic problems, such as scratches, dents, or cracks.
The owner may not inform you of the device's internal damage.
Read more: Complete List of Authorized Phone Service Centers in Metro Manila
Final Thoughts
"Can I afford an iPhone and the upcoming apple products?" You know your money habits best. If you have enough extra cash so your savings (especially your emergency fund) won't be affected, you probably can buy a new iPhone.
While there are strategies on how to afford an iPhone, such as BNPL and credit cards, don't buy one if you don't have the means to pay for it in installments. You need to check first if your monthly salary can actually accommodate an additional expense.

Sources: