This goes without saying, but the iPhone is one of the hottest smartphones in the world. But its exclusivity comes with a hefty price tag.
The cheapest iPhone model is priced at ₱30,990. The most expensive, on the other hand, is ₱108,990.
The price, however, has never discouraged Apple fans from enjoying a lifestyle upgrade and getting a high-quality smartphone that they can use for years. After all, there are many strategies on how to afford an iPhone.
If you're wondering, "How can I afford an iPhone?" keep reading to find the purchase method that suits your lifestyle.
Putting Things Into Perspective: iPhone Prices in the Philippines
Before learning how to afford an iPhone, you need to understand the financial obligation you're getting into. As such, take a look at the iPhone prices in the Philippines:
Notes:
As of writing, the official Apple website[1] doesn't carry models iPhone 13 Mini, iPhone 13 Pro, iPhone 13 Pro Max, iPhone 14 Pro, and iPhone 14 Pro Max anymore.
Prices are from Apple's official website. When buying from a reseller, expect higher prices.
Read more: Gizmo Wishlist: Popular Gadgets and Latest Phones in the Philippines
Did seeing the prices above make you feel like this?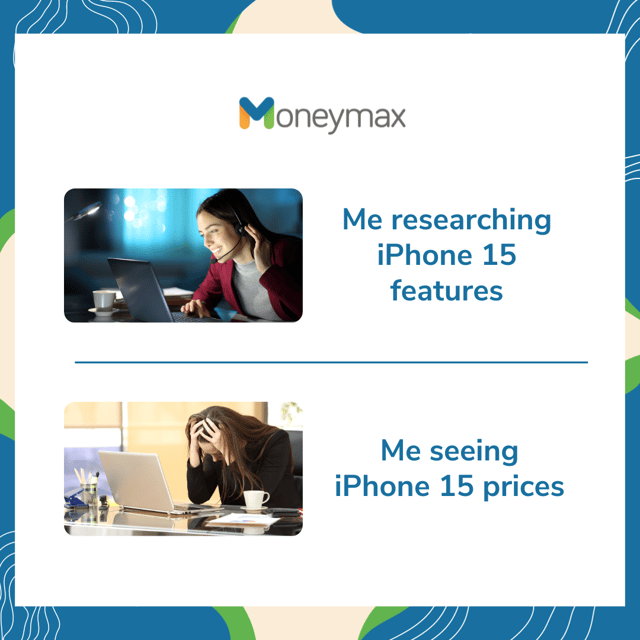 If so, read on for ways to afford the latest iPhone.
How to Afford an iPhone: 13 Strategies to Consider
Whether you're gunning for the latest iPhone or an older model, here are a few ways to afford a new unit. To help you arrive at a practical decision, we've also included the pros and cons of each tactic.
💸 Save Up and Pay in Cash
Saving up is perhaps the most ideal way of affording an iPhone. Admittedly, this is a lot easier if you're earning a fat paycheck. If you aren't, you'll have to cultivate self-discipline.
It's wise to have a separate piggy bank or savings account for an expensive purchase like an iPhone. If you lump your new gadget savings with your emergency fund, you may end up spending your rainy-day money. Reach your goal faster by setting aside extra money on top of the money you're already putting towards the device.
Pros
You won't have financial obligations to worry about since you won't take out any loan.
Since you won't apply for any loan, you won't have to pay interest fees and related charges, such as penalties. You save money in the long run since these fees make loans more costly.
Cons
You won't get your new iPhone right away. It may take months before you're actually able to buy it.
Saving up requires hard work and discipline. This shouldn't be an issue if you've already established a frugal lifestyle.
This requires you to cut corners and adjust your lifestyle so you can set aside more money.
💸 Get a Postpaid Plan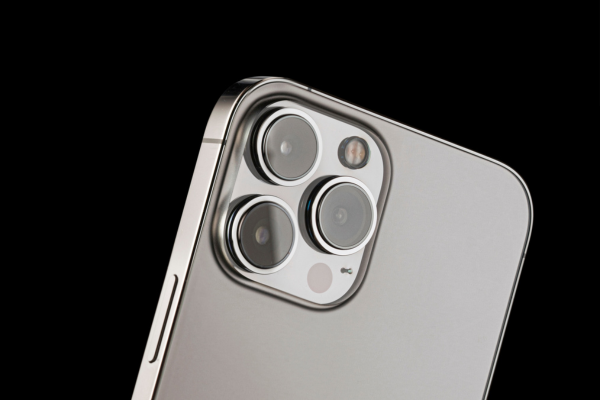 Another way to finance your iPhone is to apply for a postpaid plan with your service provider. You'll get a brand-new iPhone plus the network's services for a monthly fee. Lock-in contracts usually last 24 months.
Both Globe and Smart offer iPhone postpaid plans inclusive of internet data, unlimited texts, and unlimited calls. Network providers may include value-added services and freebies in their plans occasionally.
Pros
It's convenient because you're paying for both your device and the network provider's services in one bill.
You don't have to buy load and register for a text, call, or data promo since your device already comes with monthly credits.
You get to enjoy exclusive benefits, such as free WiFi and subscriptions (e.g., streaming sites and certain apps).
You may find discontinued iPhone models in your network provider's roster of postpaid devices.
Plan renewals come with benefits such as a new device or a discount.
Since you're billed monthly, you can use your records as proof of billing for other financial transactions, such as personal loans.
Cons
You'll need to pay a cash-out, which can be expensive.
You might find the application process complicated since it entails documentary requirements and a lengthy approval period.
Your device will be tied to your service provider.
It's a long financial commitment. Since you're locked to your network for 24 months, you'll have additional monthly expenses for two years.
There's a cap on data usage. Excess usage will result in additional charges.
💸 Pay in Installments Using a Credit Card
How to avail of an iPhone via installment? Use your credit card! It's an ideal choice if you have a high credit limit and the means to cover monthly repayments. Depending on your card, you can choose an installment plan of up to 12 months or more.
Pros
You don't have to submit documents or fill out application forms to finance your iPhone. All you need to do is swipe your card.
Your card may offer a 0% interest offer, which spells big savings on your end.
Some certified Apple product resellers offer exclusive discounts to credit card users.
You might earn rewards and rebates.
On-time payments improve your credit score.
Cons
If you buy your iPhone without a zero-interest installment promo, you'll need to pay interest.
It will significantly reduce your credit limit. This is not a wise move if you use your credit card for emergencies.
High credit utilization may affect your credit score.
You add another monthly payment to your existing financial obligations.
Here are some of the best credit cards for buying gadgets:
💸 Get a Personal Loan from a Bank
A lot of banks offer personal loan products for a variety of purposes such as business, emergency, home improvement, education, car equity, and gadgets. You can use the cash proceeds of your personal loan to buy an iPhone.
You can also set the amount you'll borrow as long as it's within the lender's cap. Alternatively, you can use a personal loan as a complementary financing scheme. For instance, if you've already saved up half the phone's price, you can borrow just enough to cover the remaining balance.
Pros
Most personal loans are unsecured, meaning you don't have to surrender any collateral.
You can decide on the loan amount as long as it's within the bank's cap.
Interest rates may be lower than credit cards.
You can enjoy extended loan terms. Some banks offer payment terms of up to 60 months or five years.
Some banks approve applications quickly.
Cons
You'd actually be paying more for your iPhone in the long run because of the interest rates.
Personal loans usually come with penalties, which can drive up the cost of borrowing.
The loan application can be complicated. Some banks are strict when it comes to documentary requirements.
You add another monthly payment to your existing financial obligations.
💸 Apply for a Loan via Online Lending Apps
Online lending apps are all the rage these days. You can easily and quickly access cash whenever you need it. Just like personal loans offered by banks, loans from online lenders and digital banks can be used for gadget purchases.
Pros
You can apply for a loan whenever, wherever since many online lenders are available 24/7.
You just need an Internet-connected smartphone to file your application. You don't need to endure long lines at the lender's office.
You don't have to comply with strict requirements. A lot of online lenders just require a valid ID and a selfie.
Approvals are quick. As long as your requirements are complete and error-free, you may get your funds within 24 hours.
You don't have to surrender collateral.
Cons
Many online lenders offer first-time borrowers small loan amounts. You can only access larger amounts if you renew your loan. If you're a first-time borrower, just use the small loan proceeds to complement your savings.
Loans from online lenders usually come with higher interest rates compared to those offered by banks. You also have other charges to worry about, such as processing fees and penalties.
The terms of online lending products are typically short. This may prove challenging in terms of repayment.
💸 Use a Buy Now, Pay Later Financing Scheme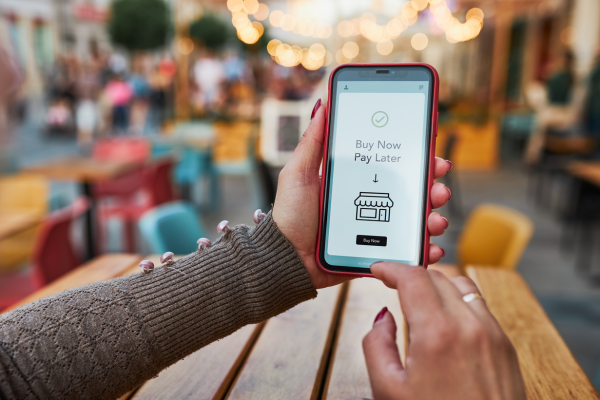 Can I buy an iPhone with monthly payments? Yes! It's possible through Buy Now, Pay Later (BNPL) plans.
BNPL plans are essentially short-term loans that can help you finance your iPhone or the latest phones in 2023, even without a credit card. A lot of them are readily available online. BNPL companies, such as Home Credit and BillEase, offer this kind of service.
Pros
You can enjoy flexible installment plans. Some BNPL companies offer terms of up to 24 months.
Some BNPL companies offer 0% interest.
The application is quick and easy. You can apply and submit your requirements via the BNPL company's mobile app.
You don't have to surrender collateral for your loan to be approved and released.
Cons
Some BNPL loans have interest rates and additional charges.
The loan amount may not be that big, but it'll still depend on the company.
BNPL encourages impulsive purchasing.
You add another monthly payment to your existing financial obligations.
You might unwittingly transact with a BNPL company that harasses and shames borrowers who can't pay on time.
💸

Buy an iPhone with Less Storage
After comparing iPhone vs Android, you may have ended up going for the former. The next step is choosing the model. iPhones come in various configurations, which also dictate their prices. Such configurations include storage space.
Devices with entry-level storage are cheaper, so if you're wondering how to afford an iPhone, go for a device with less storage. An iPhone's hard drive space starts at 128GB, which is already a lot (with the exception of the iPhone SE, which starts at 64GB).
Pros
iPhones with entry-level storage are more affordable.
You get the same features without paying more.
You'll learn how to manage your files and data properly given the limited storage space.
Cons
This is obviously not a good option if you download a lot of apps and store a lot of files.
If you can't delete files right away but need extra storage, you'll have to buy cloud space (iCloud or Google One). This means another payment on top of your monthly expenses.
If your storage is full, your iPhone's performance may be affected. Apple says if your available storage is consistently less than 1GB, your device might slow down as iOS attempts to make room for more content.
Read more: Which AirPods Should I Get? AirPods 3 vs AirPods Pro 2 Comparison
💸 Buy an Old Model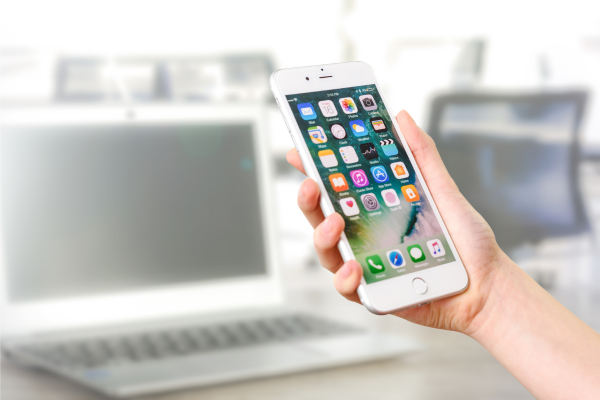 You can also settle for an older model. When Apple releases new products, the prices of old models usually go down. This option isn't too bad, as old and new models differ very little. After all, iPhones are designed to work for a long time.
If you're a first-time Apple user who doesn't want to blow cash on a new phone, this strategy may work.
Pros
The prices of old models are cheaper.
Some old models are still compatible with the newest iOS.[2] You get to experience the software features the newest models have.
The designs of old models, especially the 11 and up, still hold up today.
Cons
While the cameras of old models are high-quality, they may still pale in comparison with the newest releases.
The chip or processor may be dated. Nevertheless, you can still expect a smooth performance.
Apple discontinued certain models, even recent ones such as the 13 Pro and the 13 Pro Max, so stocks are limited.
💸 Trade In Your Old iPhone
Various Apple resellers in the country offer trade-in programs where you can surrender your old iPhone in exchange for store credits. You can then use the said credits to pay in part for your new Apple device. You'll just need to pay the remaining balance.
Power Mac Center, iStore, and Switch offer trade-in programs.
Pros
As long as your iPhone is in good condition, it may fetch a good trade-in estimate. As a result, you'll shell out less money for a new iPhone.
Some retailers have an online facility to help you determine your device's trade-in value. You won't have to go to the store to have your iPhone assessed.
Cons
The trade-in process may be quite complicated.
Store credits are neither convertible to cash nor transferable.
Store credits usually have an expiration date.
The program may apply only to Apple products.
💸 Buy a Secondhand or Refurbished iPhone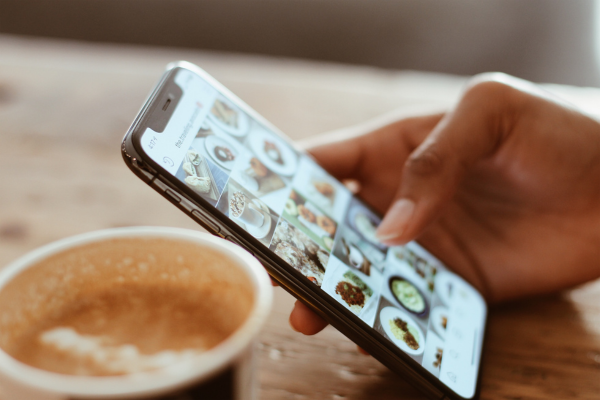 Buying a secondhand model is one of the most practical ways to afford an iPhone. You have three options: buy the device from someone you know, get it via secondhand markets such as Carousell or Facebook Marketplace, or go to a pawnshop that sells pawned gadgets. Since the phone is already used, you can expect a significantly reduced price.
You can also buy a refurbished iPhone. Refurbished units are used devices that are thoroughly cleaned and repaired. They may also come with a new battery. Their operating systems are usually already updated.
Apple even sells refurbished units repackaged in brand-new boxes. It seems they're only available in the U.S., but you can still find other shops selling refurbished iPhones online or at the mall.
Just a tip: Check the device in person and ask relevant questions before paying for it.
Pros
Prices are significantly reduced.
They're easy to find.
Transactions are straightforward.
Cons
The warranty may have already lapsed.
The device may be locked to a particular service provider.
The battery's health has already dwindled.
There may be cosmetic problems, such as scratches, dents, or cracks.
The owner may not inform you of the device's internal damage.
💸 Get a Side Gig
A side hustle can significantly beef up your iPhone funds. This is something you may want to consider if you have marketable skills other than the ones you use at your day job.
A side gig may be designing websites, writing articles, working as a virtual assistant, making custom jewelry, and baking cookies, just to name a few. There are a lot of money-making opportunities, depending on your skills.
Pros
You can significantly improve your income stream.

You'll be able to develop new skills that you can possibly use in your day job.

You'll be able to grow your network, especially if your side hustle requires you to meet people. In turn, this will help you secure more gigs in the future.

You'll have an outlet. Your day job may not be the best place for your creative pursuits. A side gig may allow you to go after your passion.
Cons
Getting a side gig may mean working after your daily 9 to 5 or during the weekends. You're sacrificing your downtime, which is important for recovering and spending time with your family.

Working two jobs can be stressful, especially if their workloads are equally demanding.

When you have a side gig, you'll be doing everything yourself—from getting new clients to creating invoices.
💸 Hold a Garage Sale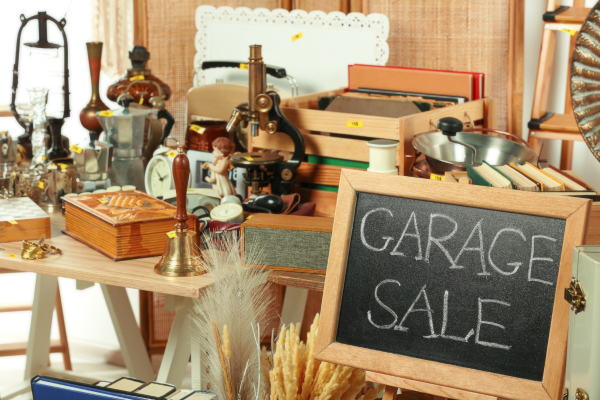 You may want to offload some of your personal items to get additional funds for your dream iPhone 14 or iPhone 15 Plus. Holding a garage sale is the best way to do it. You can sell a variety of items, such as clothes, old gadgets, and even old appliances.
Pros
You can make quick cash since buyers pay upfront.

You get rid of clutter and things that you don't need anymore.

Garage sales provide opportunities to practice your negotiation skills.

You can do it online. Use Facebook's, Instagram's, or TikTok's live broadcast feature to close deals in real-time. Online marketplaces, such as Carousell, are also great options.
Cons
Setting up a garage sale is a lot of work. You'll need to sort your items for your buyers.

You'll be dealing with extreme hagglers. Even if your price tags are already low, expect some of your buyers to negotiate for cheaper prices.

You may make much less money than expected. Remember that shoppers look for specific items, and you may not happen to offer them.
💸 Wait for Promos
Many gadget and appliance retailers often hold flash sales and promos. These may coincide with special events, such as holidays and store anniversaries. You may even score a deal during double-digit sales on online shopping platforms, such as Shopee and Lazada.
Pros
You get big savings.

Some retailers have partnerships with banks and credit card companies when it comes to promos. You're in luck if your credit card company or bank happens to be a partner.
Cons
You'll need to wait things out. Some retailers don't regularly hold promos.

The discounted devices may not be what you're looking for.

Competition among shoppers is tough, so the supply may run out fast.
How to Afford an iPhone: FAQs
If you're buying an iPhone, you probably have a lot of questions. You may find some answers in this section:
1. When will the iPhone 15 be released in the Philippines?
While the iPhone 15, iPhone 15 Plus, iPhone 15 Pro, and iPhone 15 Pro Max prices in the Philippines have been announced via the official Apple website, delivery is currently unavailable. Also, major authorized resellers haven't announced the release of the latest iPhone in the country yet.
2. How many days should I work to afford an iPhone?
If you're an average-earning worker, you need to work 80 days to buy an entry-level iPhone 15 Pro, which is priced at ₱70,990. This is assuming that you're using all of your earnings.[3]
3. Why should I buy an iPhone?
An iPhone is a device that you can use for a long time. If you're looking for more reasons to buy one, the following may convince you:
Powerful processor – iPhone's proprietary chip is responsible for the device's fast and fluid performance. It's also used for voice recognition and other machine-learning features, thus making the device truly smart.
Security – Data is a major currency these days. Protecting it is of utmost importance, and this is where the iPhone excels. Malware usually comes from apps. When it comes to this, Apple is very selective of the developers that can access its system.
Reliability – iPhones are known for their reliability. Moreover, Apple offers dependable after-sales services.
Seamless ecosystem – You can easily integrate your iPhone with other Apple devices. This means easy file transfers and quick device interactions.
4. Should I really buy an iPhone?
This will largely depend on your needs and lifestyle. If you have the means to pay in cash or in installments, feel free to purchase an iPhone.
But if you have an existing cash flow issue or more important priorities, you need to think things through twice or thrice. After all, affordable smartphones can also get the job done.
Read more: 10 Budget Gaming Phones to Gift Your Loved Ones (or Yourself!)
5. Which iPhone should I buy?
Should you decide to buy an iPhone, here's a quick buying guide:
iPhone SE – This unit is for those who have a limited budget yet want to try dipping their toes into the Apple ecosystem.
iPhone 13 – If you don't want the latest iPhone but have a budget for a brand-new old model, go for this phone. It already has a powerful camera and is capable of 5G. This is also a good alternative to the iPhone 14 and iPhone 14 Plus since the features of the three phones are almost identical.
iPhone 14 – If you want everything the iPhone 13 has to offer but with a few upgrades, consider this unit. It comes with crash detection, Emergency SOS via satellite, and roadside assistance.
iPhone 14 Pro and Pro Max – These units are perfect for those who enjoy photography and create vlogs.
iPhone 15 (all variants) – If you want Apple's top-of-the-line units with the latest features, go for this!
Final Thoughts
"How can I afford an iPhone?" You know your money habits best. If you have enough extra cash so your savings (especially your emergency fund) won't be affected, you probably can buy a new iPhone.
There are plenty of strategies on how to afford an iPhone, such as BNPL and credit cards, but don't buy one if you don't have the means to pay for it in installments. You need to check first if your monthly salary can actually accommodate an additional expense.

Sources: