PayMaya and GCash are the biggest rivals in the Philippine mobile wallet market today. These e-wallet apps enable Filipinos—especially those without bank accounts and credit cards—to make cashless transactions.
These apps have been popular over the past few years, as more Filipinos have embraced online shopping.[1] A lot of online retailers and shops have also decided to include mobile wallets in their payment options. Add to that the fact that the pandemic has forced people to stay home, which means that going online and cashless is the safest way to transact.
If you have never used a digital wallet but want to try one, you're probably searching for a PayMaya vs GCash comparison review online to know which is the better mobile wallet app. This Battle of the Brands edition looks closely at the difference between PayMaya and GCash, the two leading mobile money services in the Philippines.
Mobile App Usage and Ranking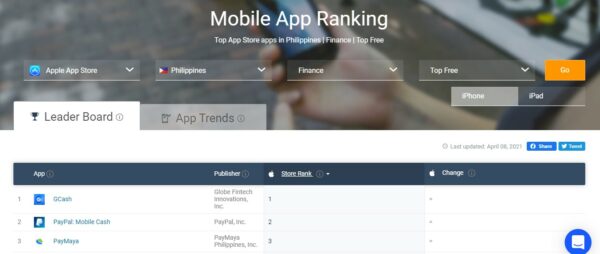 Which mobile wallet is used more in the Philippines? While having more users doesn't make an app superior to the other, it does speak about the app's popularity and to some extent, trustworthiness.
If an app has garnered lots of users, it may mean that people have found something useful and helpful in it. A lot of these users have even shared the wonders of the said app with their family and friends, thus resulting in more users.
At the end of 2020, the number of registered GCash users has grown to over 33 million. This is 65% higher compared to its 20 million users back in 2019.[2]
Meanwhile, PayMaya ended 2020 with 28 million users. The company says that the cashless transactions made by Filipinos through the app have consistently registered triple-digit growth rates throughout last year.[3]
In terms of app usage, GCash is ahead of PayMaya. According to data from SimilarWeb (as of April 8, 2021), GCash tops the list of popular finance Android apps in the Philippines while PayMaya is on the 10th spot. On the Apple App Store, GCash still ranks number one while PayMaya is on the third spot.
Winner: GCash
Security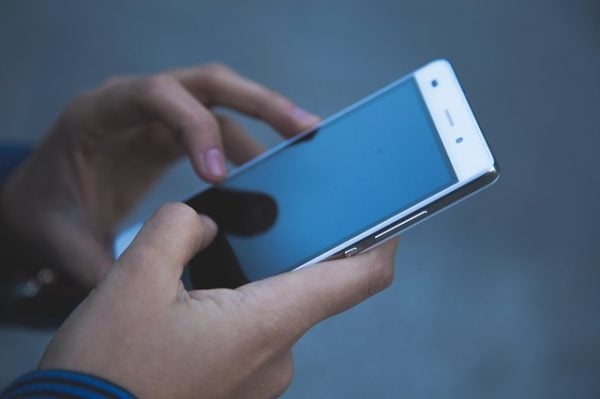 Which is safer to use: PayMaya or GCash?
As PayMaya and GCash are mobile wallets regulated by the Bangko Sentral ng Pilipinas, they're bound by a stringent agreement to ensure secure transactions for their customers. Both are expected to adopt the latest technology not just to protect private users but also the billers and merchants.
Both have strict log-in protocols to make sure that only registered and verified users are accessing their account. For the ultimate personalization of security, GCash and PayMaya have their respective biometric login feature, which requires users to use their fingerprint as a log-in credential. Only GCash, however, has a Face ID log-in feature.
Both GCash and PayMaya use two-factor authentication. This ensures that the user is the only person accessing the account.
When it comes to their physical cards, both use EMV chip cards. Cards with EMV chips are much more secure than traditional cards, as the latter uses unchanging data that can be replicated and used by fraudsters. Every time you use your EMV card for your purchases, it creates a unique transaction code that cannot be used again.
Winner: Both
By principle, GCash and PayMaya should be safe, as they comply with industry standards. Though, one may consider that GCash wins by a hair because of its Facial ID feature.
Account Registration
Both PayMaya and GCash accept subscribers from any mobile network—be it Globe, Smart, Sun, TM, or TNT. If you're a Globe subscriber, for example, you can create a PayMaya account with your Globe number. The same goes for Smart subscribers who want to use GCash.
Download the GCash App
GCash offers more options for creating an account through the GCash app, *143# menu, Messenger app, and its website. Registration for a PayMaya account can be done only through its mobile app.
Before signing up for an account, you need to download the GCash app first. GCash is available for both Android and iOS devices. You may download the app via the links below:


Verifying one's GCash account to access more features is now made seamless. Users can complete their verification process through the GCash app.
PayMaya also provides a smooth overall experience, from creating an account to upgrading it and getting a physical prepaid card. The KYC process for upgrading a PayMaya account is done completely on the app, making it more convenient for users.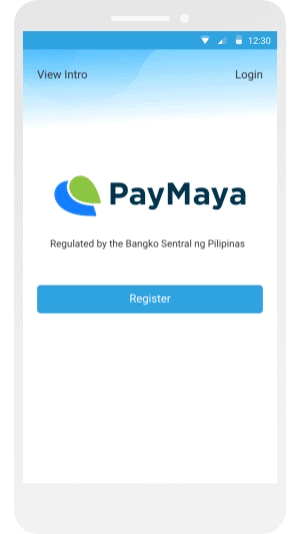 Winner: Both
Mobile Wallet App Features
When choosing between PayMaya vs GCash, an important factor to consider is which app offers the financial services you need. The more features a mobile wallet app has, the more useful it is to customers.
Both PayMaya and GCash users can perform a wide range of financial transactions, including money transfer, bills payment, and cashless shopping. These online payment apps have also evolved into lifestyle apps, enabling customers to buy games, movie tickets, and airline tickets with just a few smartphone taps.
PayMaya vs GCash Comparison: Which App Provides More Services?
| E-Wallet App Features | PayMaya | GCash |
| --- | --- | --- |
| Send/Receive money | ✓ | ✓ |
| Request money | ✓ | ✓ |
| Pay bills | ✓ | ✓ |
| Buy prepaid load | ✓ | ✓ |
| Borrow load | | ✓ |
| Scan and pay via QR code | ✓ | ✓ |
| Shop online | ✓ | ✓ |
| Book flights | ✓ | ✓ |
| Buy games | ✓ | ✓ |
| Send gifts/treats | ✓ (PayMaya Treats) | ✓ (Ang Pao only) |
| Physical prepaid card | ✓ | ✓ |
| Virtual prepaid card | ✓ (Visa or Mastercard) | ✓ (American Express) |
| Link to PayPal | ✓ | ✓ |
| Manage credit | | ✓ |
| Save money | | ✓ |
| Invest money | ✓ (via Bonds.ph) | ✓ (via GInvest) |
| Insurance | | ✓ (via GInsure) |
Related article: Got GCash Mastercard? Steps to Order and Activate Your GCash Card
Currently, the GCash app has more functionalities than the PayMaya app. New GCash features have been recently rolled out, giving customers more reasons to use the app:
While GCash has an Ang Pao feature, which allows you to send money as a gift, PayMaya has a much more comprehensive gifting program called PayMaya Treats. Through this, you can buy e-vouchers from different merchants, such as Jollibee and Lazada, which you can then send as virtual gifts to your families and friends.
PayMaya also offers more cashback for transactions such as QR payments. PayMaya also has a dedicated app for merchants which allows them to quickly get a QR code and a receiving account for money transfer payments from customers.
Winner: GCash

Convenience
The two online payment apps differ in the way they let users access their account. Opening a GCash account is easier, as users must enter only a four-digit mobile PIN. PayMaya requires a longer, harder-to-remember password of six alphanumeric characters. This can be quite inconvenient when paying for a purchase, but the complicated password ensures account security, especially when your phone gets lost or stolen.
Thus, if you want faster transactions, GCash is the better app to use. But if you're more concerned about security, having a PayMaya account can give you peace of mind. For iPhone and iPad users, a more convenient way to access their PayMaya account is to use their device's Touch ID, a fingerprint identity sensor, or FaceID for IOS.
Both also allow users to perform various transactions via Facebook Messenger as long as their PayMaya or GCash account is connected to it. With this functionality, you don't have to switch apps or log in to your e-wallet app every time.
GCash has limited functionalities on Messenger. Users can only send money, buy prepaid load, and pay via QR code using the messaging app.
Meanwhile, PayMaya users can do more with Messenger. They can check their account balance, send money, purchase load, pay bills, check the nearest cash-in partner, and encash funds via Smart Padala.
Winner: PayMaya
Cash In and Cash Out Flexibility
It's easy to fund your mobile wallet or withdraw cash from it if the app you're using provides a lot of convenient options for cashing in and cashing out.
The better mobile wallet app for you depends on your preferred cash-in and cash-out method.
Back to the main article: [Battle of the Brands] PayMaya vs GCash: Which Mobile Wallet App is Right for You?
PayMaya vs GCash Comparison: Cash-In Options
As you can see in the table below, the two digital wallet brands offer almost the same ways for customers to fund their account. Take a better look below.
Cash-in Options
PayMaya
GCash
Convenience stores

7-Eleven
Ministop
Alfamart
Lawson (via Pay & Go self-service kiosks)

7-Eleven
Ministop
Alfamart
Family Mart
Lawson
Shell SELECT

Remittance centers
Smart Padala and Global Access
MoneyGram and Western Union
Payment centers

Bayad Center
Digipay
ECPay
ExpressPay
iBayad
POSIBLE
Smart Store
PERA HUB

Bayad Center
Digipay
ECPay
Globe Store
ExpressPay
PERA HUB
True Money
POSIBLE
iBayad
VIP Payments Center

Pawnshops

Cebuana Lhuillier
Palawan Pawnshop
RD Pawnshop

Cebuana Lhuillier
Tambunting
Villarica Pawnshop
RD Pawnshop
Tambunting Pawnshop
Palawan Pawnshop
Jaro Pawnshop

Department stores
Robinsons Department Store and The SM Store
Robinsons Department Store and The SM Store
Supermarkets and drugstores

Gaisano Capital
Shopwise
Wellcome
Landers (via Pay & Go self-service kiosks)
Super 8 (via Pay & Go self-service kiosks)
Mercury Drug (via Pay & Go self-service kiosks)

Puregold
SM Group of Supermarkets
Robinsons Supermarket
All Day Supermarket
Easy Day Shop
Ever Supermarket
Waltermart
Gaisano Grand
Mercury Drug
Watsons

Online/Mobile/ATM banking channels

AUB
Maybank
Metrobank
PayPal
PBCOM
PNB
RCBC
UnionBank

AUB
BPI
LANDBANK
Maybank
Metrobank
PayPal
Payoneer
PBCOM
PSBank
RCBC
UnionBank

Payment kiosks
Debit cards

JCB debit card
Bank or e-wallet account through InstaPay and PESONet

Mastercard and Visa debit cards
Others
DA5 and LBC
Read more: Quick Guide on How to Load Your PayMaya Account
PayMaya vs GCash Comparison: Cash-Out Options
GCash offers more options, both online and offline, for withdrawing cash from a user's virtual wallet. With PayMaya, you can cash out only through Smart Padala outlets and your physical card at Bancnet ATMs nationwide or Visa Plus ATMs worldwide.
Cash-Out Options
PayMaya
GCash
Convenience Stores
N/A
Family Mart
Payment centers
Smart Padala outlets

Bayad Center
ExpressPay
GCash outlets
Globe Store
TrueMoney
POSIBLE
PERA HUB

Pawnshops
N/A

Palawan Pawnshop
Tambunting Pawnshop
Villarica Pawnshop
Jaro Pawnshop

Department stores
N/A
Robinsons Department Store and The SM Store
Supermarkets
N/A
Puregold
ATM withdrawal
Any BancNet ATM in the Philippines or Visa Plus ATM abroad
Any BancNet or Mastercard ATM in the Philippines
Bank transfer
Instapay-participating banks, including GCash
Instapay-participating banks, including PayMaya
Winner: GCash
Bills Payment Service
If you'll use PayMaya vs GCash to pay bills, it helps to know which one allows payment for the billers you'll be paying to.
PayMaya's bills payment feature has more than 90 billers including electrical, telephone, cable companies, banks, government agencies, healthcare, insurance, and non-profit organizations. These include Meralco, Smart and Globe postpaid, and Manila Water. It also accepts payment for MMDA fees and penalties, Home Credit payments, Pag-IBIG contributions and housing loan amortizations, and DFA passport processing fees.
GCash, on the other hand, has a very competitive edge. It has more than 400 billers nationwide. You can pay bills such as utilities, insurance, government-mandated dues, home loan, and school tuition
Winner: GCash
Read more: Pay Bills Online with These Convenient E-Payment Services
Final Thoughts: Which is Better, PayMaya or GCash?
While GCash appears to be the superior mobile wallet app in terms of functionalities, the merits of using PayMaya can't be dismissed. Only you, the user, can pinpoint which of these two online payment apps is better for you. It's recommended that you try both and see for yourself how each one works, so you can compare PayMaya vs GCash and decide which app you should continue using.
Once you've chosen a digital wallet to use, get started with the help of one of these guides:
You may also check out our guides to using other mobile payment apps for contactless transactions in the Philippines:

Source: