Find out where and how to load PayMaya in this nifty guide. Since it's a very popular mobile wallet, you can benefit from its many features and offers of convenience. Even before the COVID-19 pandemic, PayMaya has been a hassle-free option when it comes to paying bills, shopping online, withdrawing and transferring funds, booking flights, and many more.
Moreover, there's even a physical PayMaya card that you can use to pay for in-person purchases.
In case your PayMaya balance is running low, we have listed down the easiest ways to add money to your wallet. So read on to find out how to top up your PayMaya wallets using different channels.
Where to Find a PayMaya Loading Station
Convenience stores:
7-Eleven
Ministop
Alfamart
Pay&Go self-service kiosks at:

Mercury Drug
Super 8
Lawson
Landers
Touchpay
eTap
Zoompay
Top up at the following department stores:
Robinsons Department Store
The SM Store
Gaisano
Add money to your PayMaya account at these remittance centers:
Palawan Express
Tambunting Pawnshop
RD Pawnshop
Pera Hub
Load up online via InstaPay:
Not sure where to load PayMaya online? Download these mobile banking apps and bookmark these sites:
Metrobank
Unionbank
RCBC
AUB
PSBank
PNB
RCBC
CIMB Bank Philippines
China Banking Corporation
Land Bank of the Philippines
EastWest Bank
Maybank Philippines
PBCom
UCPB
Robinsons Bank
Bank of Commerce
Security Bank
Cebuana Lhuiller Rural Bank
China Bank Savings
BPI
BPI Direct Banko
Bpi Family Savings Bank
Equicom Savings Bank
Sterling Bank of Asia
Sun Savings Bank
Cash in via PesoNet:
East West
Bank of China
Citibank
CTBC Bank
Development Bank of the Philippines
HSBC
Keb Hana Bank
PNB
PSBank
Philippine Trust Company
Robinsons Bank
Shinhan Bank Manila
Unionbank
UCPB
Reload at other PayMaya Partners:
LBC
Smart Padala
Bayad Center
Global Access
EcPay
POSIBLE
Digipay
ExpressPay
iBayad

How to Load PayMaya via 7-Eleven

If you want to know how to load PayMaya in 7-Eleven, note that you can do so by barcode or by SMS. Follow these four simple steps:
First, launch your PayMaya app on your phone, and then tap 'Add Money'.
Next, select '7-Eleven' and key in your desired amount (the minimum load amount is PHP 100). After that, tap 'Continue'.
You will then get a generated barcode which you will then present to the cashier at any 7-Eleven store.
Settle your payment and wait for the SMS confirmation.
Here's how you can load via 7-11 through SMS:

To load via SMS, text ADDMONEY [space] 711 [space] AMOUNT and send to 292907969. There will be an SMS reply with your Add Money Code.
Next, go to a Cliqq kiosk at any 7-Eleven branch and key in the information required.
After entering the details, show your Cliqq kiosk receipt to the cashier and make your payment.
Lastly, wait for your SMS payment confirmation before leaving the store.
How to Load PayMaya Using Cliqq App
On your smartphone, launch your CliQQ app and then tap 'Add e-Money'.
Next, choose 'PayMaya' as your payment provider.
After that, a bar code will be generated by the app, which you will present to the cashier at any 7-Eleven outlet together with your cash payment.
Lastly, make your payment, and that's it!
Read more: 7-11 CLiQQ App Guide: Pay Your Bills and Send Money Anytime
PayMaya Cash In Through Banks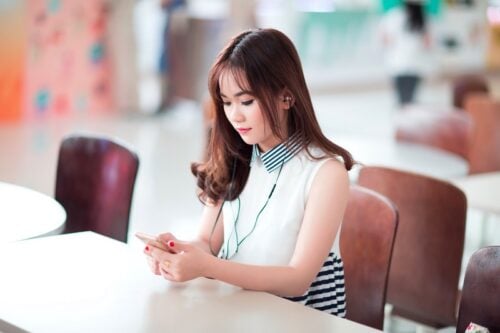 Using BDO
Top up your PayMaya wallet over the counter at BDO or through InstaPay. Here's how to do it over the counter:
Go to your preferred BDO branch and fill out a BDO Cash Transaction slip with the following particulars:

Company Name: PayMaya Philippines, Inc.
Subscriber's Name: (Registered PayMaya name)
Subscriber's Account Number: (12-Digit PayMaya Number)
Transaction amount: (minimum Add Money amount is PHP 500)

Reloading of PayMaya wallets falls under Bills Payment, so make sure to tick that box on the slip.
When that's done, present the slip and your cash payment to the teller.
Aside from the validated Cash Transaction Slip, you will also receive an SMS confirmation after the transaction.
If you don't have time to go to the bank, you can also do it via BDO Online.
First, launch your BDO app and choose 'Send Money >> To Another Local Bank'.
You will then need to select 'PayMaya Philippines, Inc' from the drop down menu.
The next step is to key in the required details, after which your One-Time Pin will be sent.
Before confirming the transaction, make sure that all information are correct.
Lastly, you will get an SMS that the transaction is successful.
Note: The minimum amount to be transferred is PHP 100, and the maximum is PHP 10,000 per transaction.
Using Metrobank
Launch your Metrobank app and tap 'Transfer to Other Bank'.
Select 'InstaPay' and the target beneficiary account.
Choose the source account, input the amount, and tap 'Next'.
Review the information before clicking 'Submit'.
Wait for the SMS notification and confirmation of the fund transfer.
In addition, there's no minimum Add Money amount for Metrobank. But there's a PHP 25 charge for each successful transaction.
Moreover, here's how to load PayMaya account using the Pay Bills feature on the Metrobank app:
First, launch your Metrobank Mobile Banking app and select 'My Bills'.
Next, tap 'One-Time Payment' and PayMaya under the biller name.
After that, type the subscriber name, the PayMaya mobile number under the Bill Ref field, and the amount you wish to pay.
When you're through with that, click 'Pay' and choose the source account.
Review the transaction details first before clicking on 'Submit'.
Lastly, type in the OTP or do the Touch ID step.
Read more: Pay Bills Online with These Convenient E-Payment Services
Using LandBank
To get started, open your LandBank mobile app and tap on 'Transfers'.
Next, select 'Transfer to Other Bank', enter the OTP, and click 'Submit'.
For the destination bank, select PayMaya (if you're transferring to a PayMaya e-wallet).
After that, tap InstaPay as the transfer method.
You will then key in the required information. Make sure to check that all details are correct before tapping 'Confirm'.
That's it! You've successfully reloaded your PayMaya account.
Lastly, wait for the transaction receipt to be sent to your registered email address.
How to Cash In PayMaya Using SMART Money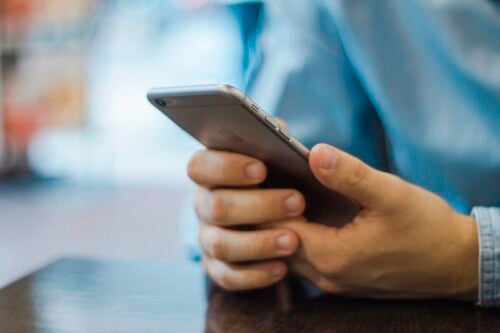 First, choose "Transfers" > "Others" at the SMART Money SIM Menu.
Next, key in 8877 + phone number linked to your PayMaya account. For example: 88779181234567.
And then indicate your PayMaya load amount and your WPIN.
Lastly, hit "Send."
However, do note that SMART Money to PayMaya transactions charge a 1.5% fee.
How to Load via Smart Padala
Go to any authorized Smart Padala agent and give your Add Money code.
To get your Add Money Code, click "Add Money', and then 'Smart Padala via code' on your PayMaya app.
Next, make your payment and present a valid ID.
Lastly, wait for the confirmation SMS to be sent.
In addition, there are service fees that you need to take note of as well. For example, for transactions amounting to not more than PHP 1,000, there will be a PHP 15 service fee. There's also a PHP 7.50 fee for every additional PHP 500.
How to Send Money to PayMaya Using GCash
To get started, log in to your GCash app, and then click 'Send Money' on the home screen.
Next, tap 'Send to Bank', 'View All', and then select 'PayMaya Philippines Inc'. You can scroll or type it in the search bar.
After that, key in the required information and then click 'Send Money'.
Review the information before tapping on 'Confirm'.
Lastly, wait for the SMS and/or email acknowledgment of your successful transaction.
Read more:
How to Send Money to PayMaya Using Globe Load
First, text ADDMONEY <space> (NAME OF ADD MONEY PARTNER) <space> (AMOUNT) and then send to 29290 7969.
Next, you will receive an SMS with your Add Money Code, so just present it with your payment at the cashier of your selected Add Money Code Partner. If there's a 7-Eleven Cliqq, eTap, TouchPay, or Pay&Go kiosk present, you can also enter the Add Money Code there.
Lastly, you will receive an SMS confirmation when the transaction is complete.
Meanwhile, for the list of Add Money Partner keywords, you can check them here:
711
CEBUANA
POSIBLE
SHOPWISE
WELLCOME
ECPAY
TOUCHPAY
BAYADCENTER
IBAYAD
ETAP
PAYGO
ALLCARD
EXPRESSPAY
Back to the main article: 8 Mobile Wallets for a More Convenient Online Transaction
Extra: How to Load RFID Using PayMaya
First, launch the PayMaya app on your phone.
Next, go to 'Bills' and then 'Toll'.
After that, select AutoSweep RFID or Easytrip.
And then key in your account number and how much you want to reload (PHP 200 is the minimum). You can also key in your plate number if you're reloading for AutoSweep.
Next, click 'Continue'.
Before tapping 'Pay', review your payment information first.
Lastly, wait for the in-app transaction receipt and SMS confirmation.
Related articles:
Final Thoughts
To sum up, there are plenty of PayMaya loading options currently available. Now that you know how to top up PayMaya using these loading options, you can start using it more frequently. After all, it's safe, quick, and convenient.
And you don't even need to have a smartphone to use the service. All you really need is a PayMaya account number. So, check out these different loading methods to see which one works for you best.
You can also check the official PayMaya website for the most updated list of Add Money Channels[1].
Source:
[1] Add Money to your PayMaya account at any of our Add Money Channels​