With the GCash Mastercard, you get the convenience of card payments even without a credit card or bank account. It's a great addition to your physical and virtual wallets, so it's handy to know how to get a GCash Mastercard.
Here's a guide that'll give you everything you need to know about buying, activating, and using the GCash Mastercard.
What is a GCash Mastercard?
The GCash Mastercard is a physical reloadable prepaid card used with the GCash app to pay for online and in-store purchases and withdraw cash from ATMs. You can use your GCash Mastercard to pay at any of the 35.9 million Mastercard merchants worldwide.
GCash Mastercard Features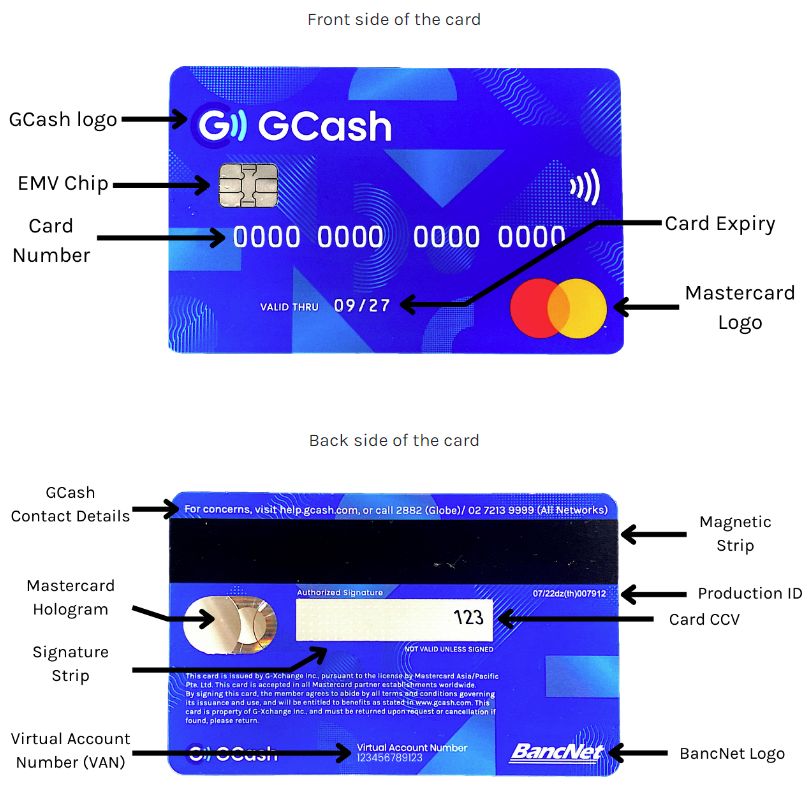 There are quite a number of GCash Mastercard features, but here are some of the most noteworthy:
EMV chip card[1] with a 16-digit card number and a three-digit CVV
No maintaining balance required
Customer Protect Program that covers unauthorized transactions
Daily withdrawal limit: ₱100,000
GCash Self-Service Features
Here are the following self-service features you can do right on the GCash app:
Card Linking
You have to link your GCash Mastercard to your GCash account so you can make withdrawals and pay for purchases using your card.
How to Link GCash Mastercard to GCash Account
Open your GCash app on your smartphone and tap on Profile at the bottom right corner of your screen.
Tap My Linked Accounts and then GCash Card.
Next, tap Add a Card.
Enter the 6-digit authentication code and then submit.
Key in the last four digits of your GCash Mastercard number and the 12-digit Virtual Account Number on the back of your card. Tap Next.
Nominate a 6-digit PIN, and then tap Next.
You'll see an acknowledgment that you have successfully linked your GCash Mastercard to your GCash account.
6-Digit Card Pin Set and Reset
The 6-digit PIN is required to withdraw from ATMs and pay at point-of-sale terminals. Note that the 6-digit GCash Mastercard PIN is different from your 4-digit MPIN, which you use to log in to your GCash account on your mobile phone.
How to Set Your 6-Digit PIN
Log in to your GCash app on your mobile phone and choose Profile.
On the Profile page, tap My Linked Accounts > GCash Card.
Select the account for your GCash Mastercard and tap Set Card PIN.
Key in your nominated 6-digit PIN. Key it in again on the following line to confirm your PIN.
You'll see a message prompt that you've successfully set a 6-digit PIN for your GCash Mastercard.
If you wish to reset your 6-digit PIN, follow the instructions below:
Launch your GCash app and tap Profile.
Tap My Linked Accounts > GCash Card.
After choosing the GCash Mastercard account, tap Reset Card PIN.
Key in the 6-digit authentication code and then Submit.
Enter your new nominated 6-digit PIN on both fields to confirm.
A message prompt that you've successfully changed the 6-digit PIN of your GCash Mastercard will also appear.
Card Lock and Unlock
The card lock and unlock feature is a security measure that prevents unauthorized transactions on your GCash Mastercard. Here's how you can set it:
Select the GCash Mastercard account and tap the Lock Card option to lock your card. A prompt will show that your card has been locked, and no transactions can be made with it. The locked GCash Mastercard will now appear greyed or blurred out on your GCash app.
After selecting the GCash Mastercard account, tap the Unlock Card option if you want to unlock your card. The prompt will show that the card is now unlocked on your GCash app.
GCash Mastercard Fees
How much do you need to pay for a GCash Mastercard, and what are the corresponding fees when you use your GCash Mastercard at ATMs? Refer to these fees below:
GCash Mastercard price: ₱150 (plus ₱65 GCash Mastercard delivery fee for GCash Mastercard online applications)
ATM withdrawal fee: As charged by banks servicing the ATMs
ATM balance inquiry fee: ₱3 per transaction
Related article: 8 Mobile Wallets for a More Convenient Online Transaction
GCash Mastercard Uses and Benefits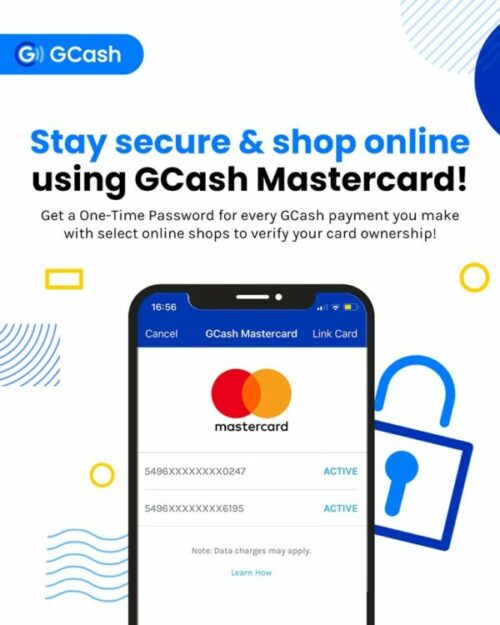 What can you do with a GCash Mastercard? If you have a GCash account, you might be wondering whether you still need a reloadable prepaid card to go with it. Although using the GCash app alone is enough for most money transactions, a prepaid card from GCash will make your mobile wallet even more useful.
1. Withdraw Your GCash Balance
Cash out from your e-wallet account through any BancNet ATM nationwide or GCash Mastercard-affiliated ATM worldwide.
While GCash offers many other cash-out options, this card from GCash can be a lifesaver when you need hard cash for an emergency. GCash partner outlets like SM, Robinsons, and Puregold also allow over-the-counter cash-out transactions. But these establishments are open only during certain times of the day.
With your GCash prepaid card, you can access your money any time you need it because most ATMs operate 24/7.
How to Use GCash Mastercard for ATM Withdrawals
Just look for the BancNet or Mastercard logo on the machine, then withdraw using your GCash ATM card. For the ATM PIN, enter your six-digit GCash Mastercard PIN.
2. Pay for Online Purchases
Many online stores and sellers accept payments made through the GCash app. But for some online merchants that don't, your only option could be a credit or debit card payment.
If you don't have a credit or debit card, you'll benefit a lot from getting a GCash card in addition to your GCash wallet. It enables you to conveniently pay for online purchases, bookings, subscriptions, and other transactions on local and international e-commerce websites such as Amazon, Lazada, and Shopee.
You can even pay for your monthly subscription to streaming services such as Netflix and Spotify using your card.
How to Use GCash Mastercard for Online Payments
On the checkout page, select debit card or Mastercard as your payment mode. Enter the 16-digit card number and card expiry date as they appear on your GCash card. You'll receive a one-time password (OTP) via SMS, which you should input on the website to complete your online payment transaction.
3. Pay for In-Store Purchases
The GCash Mastercard can also be used to pay at physical establishments such as retail shops, restaurants, and hotels in the Philippines and abroad that accept Mastercard credit and debit cards. This prepaid card comes in handy if the store has no Scan to Pay with GCash QR facility.
How to Use GCash Mastercard for Offline Payments
Tell the cashier you'll use a card to pay for your purchase or bill. Hand over your GCash card, which will be inserted into a point-of-sale terminal. When the cashier asks you to enter your PIN, key in your GCash Mastercard PIN to complete your transaction.
Read more: How to Use GCash: A Handy Guide for New GCash App Users This 2022

GCash Mastercard Limitations
There are many benefits to using a GCash Mastercard. Still, it has its limitations. Here are some of them:
1. Only Verified Users Can Get a GCash Card
Not everyone with a GCash account qualifies for the GCash Mastercard. If you're still using a basic GCash account, get your account fully verified before applying for a GCash Mastercard. To do this, verify your identity and submit the required documents via the GCash app.
2. GCash Cards Don't Have Your Name on Them
The GCash Mastercard is a nameless reloadable debit card that doesn't bear the name of the card owner, which means there's no way to verify whether or not someone owns the card when making in-store purchases.
It can also be a problem if you're making an ATM withdrawal and the card gets eaten by the machine. Because there's no name on the card, chances are the bank won't allow you to retrieve it anymore. Instead, you'll have to deactivate the said card and apply for a new one as a replacement.
3. You Can't Use It If It's Not Funded
As the GCash Mastercard is a prepaid/reloadable debit card, you can only use it to withdraw funds or pay for purchases if your linked GCash wallet has available funds.
How to Get a GCash Mastercard
Curious about where to buy GCash Mastercard? Currently, you can only get a GCash Mastercard through the GCash app. Buying in-store is temporarily unavailable.
Here's how to get a GCash Mastercard via the app: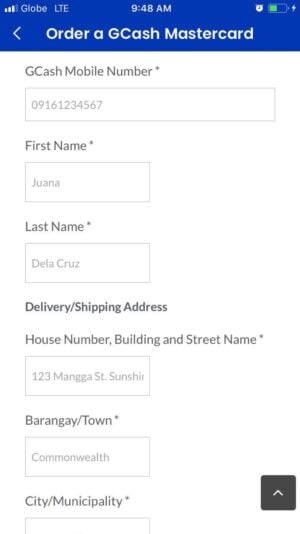 Open the GCash app and enter your MPIN to log in.
Tap View All.
Under Others, tap the Cash Out icon.
Under GCash Mastercard, select Deliver.
Read the instructions on how to order the card online and scroll down to the GCash Mastercard Order Form.
Fill out the required fields.
Tick the small box at the bottom to accept the Terms and Conditions.
Tap Next and take note of the Order ID displayed on the screen.
Tap Pay 215.00.
You'll see a prompt telling you that you've successfully paid.
Note: Beware of fake GCash Mastercard sellers online. Order your card from the GCash app only. If you spot any scammer online, report them by visiting the GCash Help Center and clicking Chat with Gigi.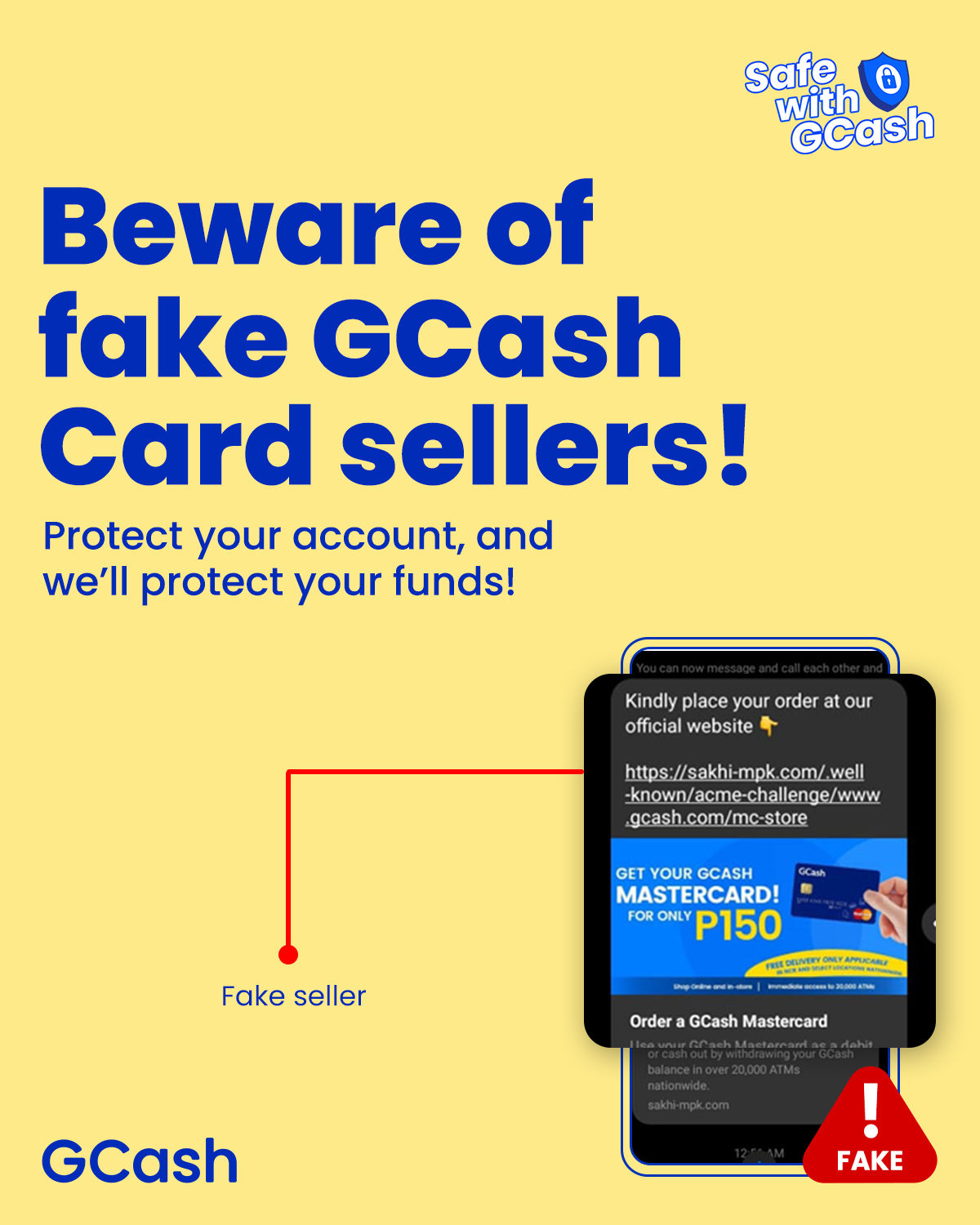 How to Activate Your GCash Mastercard
To fully enjoy the benefits of your card, you must activate it as soon as you receive it. First, link your GCash Mastercard activation to your e-wallet account through either the GCash app or the *143# menu.
GCash Mastercard Activation Steps via GCash App
Log in to your GCash account.
Tap the menu on the upper left corner of the home screen.
Select My Linked Accounts > GCash Mastercard.
Tap the Link Card button.
Type your 16-digit card number. You can find this number on the front of your card.
Tap the Link Card button.
GCash Mastercard Activation Steps via *143#
Dial *143# on your phone.
Reply with 10 for GCash, and then 3 for GCash Card.
Next, reply with 1 to Activate Card.
Enter your 4-digit PIN.
Key in the 16-digit GCash Mastercard number.
Read more: [Battle of the Brands] PayMaya vs GCash: Which Mobile Wallet App is Right for You?
GCash Card FAQs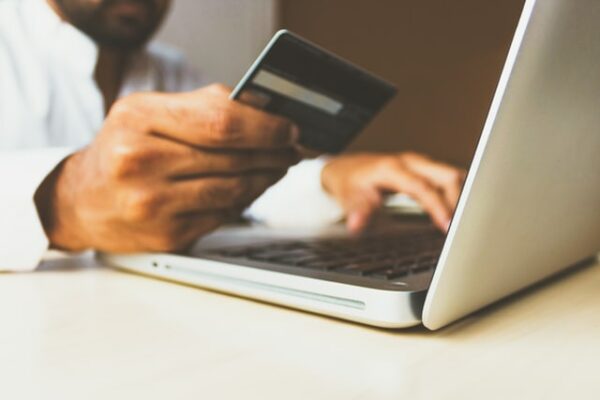 1. Is GCash Mastercard a credit card or a debit card?
The GCash card is neither a credit nor a debit card, though it works like one. As a prepaid card, it can be topped up with money. Use it like a credit or debit card as long as you have sufficient balance in your GCash account. This way, it's easy to manage your finances and avoid overspending.
2. Is GCash Mastercard safe to use?
Yes, it's as safe as other credit and debit cards with an embedded microchip. This EMV technology prevents hackers from stealing your personal information.
Also, GCash cardholders are covered by the GCash Customer Protect Program. Should an unauthorized transaction happen using your card, you can file a dispute and request a card replacement by calling the GCash customer service hotline at 2882 or submitting a ticket in the GCash Help Center (help.gcash.com).
3. Can I have two GCash Mastercards?
You can add up to three GCash Cards to your GCash wallet. However, under the GCash Terms and Conditions,[2] only one GCash card can be linked to a GCash wallet.
4. How long does GCash Mastercard delivery take?
Your GCash card will be delivered within 10 working days after you've paid the GCash Mastercard fees. If you don't receive your card within the specified GCash Mastercard delivery days, you may call the GCash customer service hotline at 2882.
5. How do I follow up on my card's status?
You may contact GCash customer service through any of the following channels to follow up on your card status:
Hotline: 2882
Email: support@gcash.com
Facebook Messenger: m.me/gcashcare
6. Can somebody else claim my card for me?
It would be safer to receive your card and present any valid ID to prove that you're the intended recipient. However, if you're unavailable to receive your order, you may assign another person to claim it. Simply give your representative an authorization letter and your valid ID.
7. What is the expiration date of my GCash Mastercard?
Your GCash card is valid for five years. You can apply for a new one upon expiry and get a new card number.
8. Why is my GCash Mastercard suspended?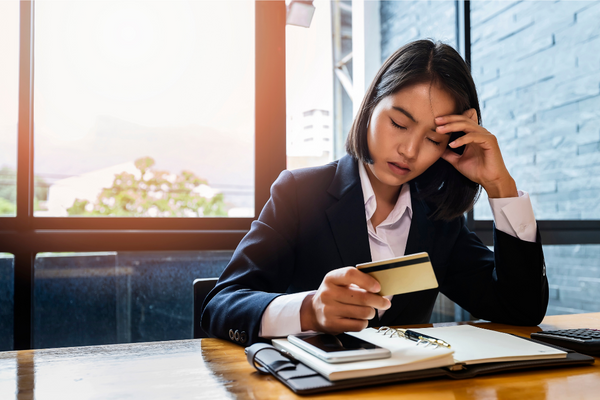 If there are transactions deemed fraudulent by the system, your GCash Mastercard will be suspended. This step ensures account security. To avoid suspension, make sure to never share your PIN with anyone.
9. How do I reactivate my GCash Mastercard?
To reactivate your GCash Mastercard, submit a ticket[3] and provide the following information:
Email address linked to your GCash account
Your full name registered with GCash
Mobile number registered with GCash
Concern Category: GCash Mastercard
An explanation of your request to help speed up the reactivation process
Attachments to prove your claim, like receipts or confirmation emails
10. My account was debited, but no cash came out of the ATM. What should I do?
If the ATM did not successfully dispense cash, but your account was still debited, wait two days for the amount to be posted on your account again. However, if your account is still not updated after two days, you can submit a ticket.
Provide the following information:
Details of your concern
Your name
Your mobile number
Date and time of transaction
Amount
Bank/ATM
Location
Relevant attachments if any
11. How long should I wait for a GCash representative to address my concern?
Usually, it only takes 24 hours for GCash to confirm and resolve your concerns. However, due to the high volume of calls, you'll receive SMS notifications about your problem within seven banking days.
12. How do I link my GCash Mastercard as payment for my Netflix subscription?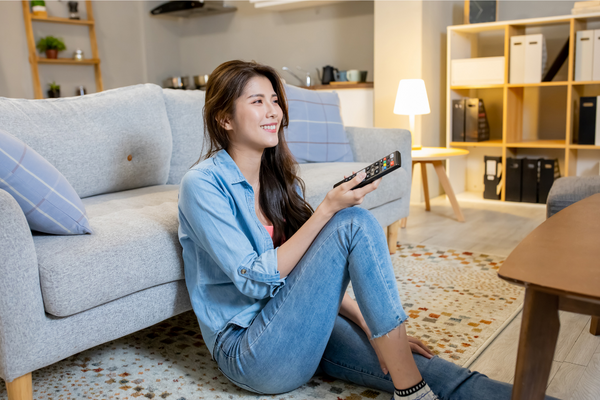 Sign in to your Netflix account and go to Manage Payment Info to add your GCash Mastercard. Enter your GCash mobile number and confirm the Netflix plan you wish to subscribe to.
13. I have a payment dispute on my GCash Mastercard. How long is the refund process?
GCash usually provides its partner merchants seven to 15 days to consolidate and transmit their transaction settlements. To facilitate a faster refund process (if valid for a refund), provide specific details regarding the transaction, such as whether the dispute is because of payment posting issues, merchant delivery failure, double charges, or transaction cancellation.
14. What else can I do while waiting during the processing period?
You may also report the dispute to the merchant before they settle the transaction. This way, they can settle or cancel the transaction, which will reflect as non-settlement, leading to a GCash refund.
15. What happens if the merchant already settled the disputed transaction?
The transaction will be considered valid. You may still opt to pursue the dispute, though. It will undergo further review and may be subjected to chargeback filing. The process can take as long as 45 days.
Download the GCash App!
No GCash app on your phone yet? GCash is available for both Android and iOS devices.


Final Thoughts
Now that you know how to get a GCash Mastercard, apply for one and start reaping the benefits. You can always use your GCash app to pay and transfer money, but you can use your GCash Mastercard as a contingency tool if you can't access the GCash app.
Once you start using your GCash Mastercard, constantly monitor your transactions through the GCash app and report any suspicious or unauthorized transactions. Treat your GCash Mastercard the way you would any debit or credit card. When you keep your card safe and your account information confidential, you also secure your money in your e-wallet.
Discover more e-wallets in our guides:

Sources: