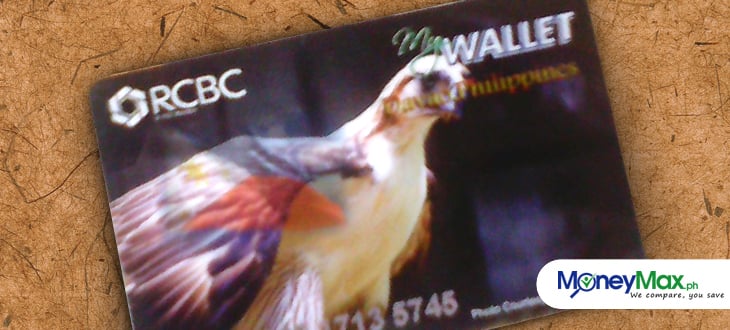 If you have no intention to open a deposit account but would like the convenience to avoid carrying cash around while maintaining your purchase ability, the RCBC MyWallet Visa Cards may be just what you are looking for.
Read More: Cash Advance Of Credit Cards: To Do Or Not To Do?
What is a Prepaid Stored Value Card?
The RCBC MyWallet Visa card is a reloadable multi-purpose prepaid stored value card. It is one of the leading prepaid stored value cards in the industry.
A prepaid stored value card provides the cardholders with the convenience of making cashless purchases without going into debts, as the cardholders will never be exposed to the risk of overspending, since the prepaid stored value cards do not provide overdraft facility. The maximum amount a cardholder can spent per transaction is equivalent to the fund on the card.
How does it work?
Your spending is limited to the amount you load for the card. Each time you use your card, the purchase amount is automatically deducted from your MyWallet Visa card balance.
To activate your RCBC MyWallet Visa Card upon purchasing, you need to deposit P120 while P100 is readily available for withdrawal. In addition, there is no minimum maintaining balance. The only restriction is on the maximum 'topped-up' amount. Each cardholder can only load a maximum of P100,000 per month regardless of how many MyWallet cards the cardholder has.
The MyWallet Visa card and the value stored therein is not a deposit account. Thus, any money loaded for the card will not earn the cardholder interest.
How to load the card?
Reloading of additional value to the MyWallet Visa Card may be done through various channels such as using the service of any RCBC branch counters, ATMs or via Internet.
RCBC – branch counters, ATMs
Internet – BancNet Online
ATMs – via Fund Transfer using BancNet, Megalink and Express Net ATMs
Where does it work?
As MyWallet Visa Card is a reloadable card that carries an international card scheme logo – Visa, it can be used at millions of outlets around the world where Visa is accepted and over 18,000 BancNet POS merchants in the Philippines.
What transactions can I perform with the RCBC MyWallet Visa card?
Through the MyWallet Visa card, the cardholders can perform the following transactions:
1. Cash Withdrawal
-require the presentment of acceptable identification card
-P50.00 per transaction
-Free of charge
via other BancNet member Bank's ATMs
-P12.00 per transaction
2. Balance Inquiry
-require the presentment of acceptable identification card
-P10.00 per transaction
-Free of charge
-via other BancNet member Bank's ATMs
-P2 per transaction
-Free of charge
3. Card Reload
via RCBC Branch Counter, there is two ways:
-either using cash or through Fund Transfer (from RCBC account / MyWallet to Mywallet)
-P10 per transaction
-from MyWallet to MyWallet, each transaction is free of charge
-from RCBC/RSB account to MyWallet, P10.00 per transaction
4. Bills Payment
RCBC Savings Bank
BancNet ATMs
BancNet Online
Why will I like it?
One of the best things of the RCBC MyWallet Visa Card is the zero transaction fees for purchases made at any BancNet or Visa accredited merchants. At the same time, we can avoid all those credit cards jargons such as annual fee, minimum maintaining balance, late payment fee, grace period and other nuisance fees.
However, regardless of the amount of purchase, a convenience fee of P10 will be charged every time the MyWallet Visa card is loaded.
Lastly, here's a gentle reminder: in order to avoid inconvenience, please keep track of your load balance on a regular basis by inquiring through the various channels mentioned above. Even though the fee charged for balance inquiry via certain channels is affordable and reasonable, I would personally suggest to use the BancNet online as the service is free of charge, and we all know that a peso saved is a peso earned.
People who read this also liked: