Ever lost a wallet before? Imagine losing your valid IDs, spare cash, and your credit card. Out of all the things you've lost, your lost credit card has the most potential to bury you in a huge mountain of debt, provided you didn't handle the situation well. Learn more about the importance of this matter and find out what you can do if you do lose your precious credit card.
I Lost My Credit Card, So What?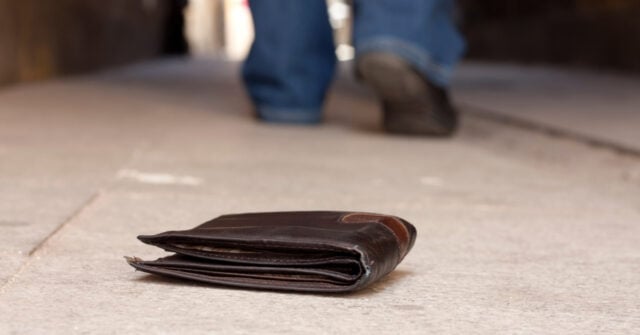 Losing your credit card is a serious matter. While it's true that the credit card itself doesn't have your money contained with it, a fraudulent user can rack up your debt without your knowledge. Whoever got your lost credit card can basically buy whatever they want at your expense. Ignore this problem and you'll be greeted with a credit card bill you'll sell your kidney for.
This is because typically, any purchases made using a credit card under your name will be held liable to you. The worst part is that fraudsters don't even need your physical card to use your credit card. All they need is access to your credit card information like its card number, date of expiry, and the card verification code (CVC) found at the back of your card.
Read more: [INFOGRAPHIC] The Anatomy of a Credit Card
What Should I Do After Losing My Credit Card?
If you lose your credit card, the most important thing to do is to act fast but don't panic. Once you notice that your card is lost, report the incident immediately to your credit card provider. Most banks have a 24/7 hotline for credit card emergencies, so save these numbers to your phone if you haven't. It will come in handy the moment you lose your card.
| Credit Card Provider | Credit Card Hotline |
| --- | --- |
| AUB | 8282-8888; 1-800-10-282-8888 (PLDT) |
| BPI | 8891-0000 (Metro Manila); 1-800-188-89100 (Domestic Toll-Free) |
| HSBC | 8858-0000 (Metro Manila); 1-800-1-888-8555 (Domestic Toll-Free) |
| Metrobank | 8870-0700 (Metro Manila); 1-800-1888-5775 (Domestic Toll-Free) |
| RCBC | 8877-7222 (Metro Manila); 1-800-1000-7222 (Domestic Toll-Free) |
| Security Bank | 8887-9188 (Metro Manila); 1-800-1-888-1250 (Domestic Toll-Free) |
| Unionbank | 8841-8600 (Metro Manila); 1-800-1888-2277 (Domestic Toll-Free) |
From there, your bank can help you freeze your lost credit card to prevent unauthorized purchases. In case an unauthorized purchase was already made, you can negotiate with your bank to remove it from your bill. Prepare some evidence of unauthorized activity on your credit card like police reports, receipts, and other documents to strengthen your case.
Some banks have even rolled up a lock and unlock feature in their mobile banking apps for their respective credit and debit cards. This allows you to freeze your cards yourself in just a few taps. Just download your bank's official mobile app and check if this feature exists. Make sure to update your banking apps for more credit card security features.
Read more: Afraid to Get a Credit Card? Here's Why You Shouldn't Be
Can I Recover My Lost Credit Card?
If you lose your physical card, probably not. And even if you did recover your card, you have to assume that someone else has taken the information embedded in it. So it's really imperative to notify your bank of your lost credit card. Once you do, they can help you replace it with a new set of credit card information. If you've learned your lesson, don't lose it next time.
What Should I Do to Protect My Credit Card?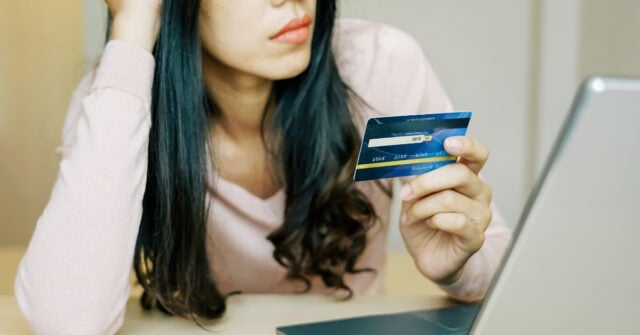 Don't want to lose your credit card? Don't wait for something unfortunate to happen to you. Take precautions to protect your physical card and personal information wherever you are.
Keep your wallet with you at all times. When you're outside, always be wary of where your wallet is. Don't keep it in your back pocket or any area where it's easily snatched. You also don't want to lose your cash and other IDs in the process.
Turn off the autofill feature[1] on your browser. Don't save your credit card information on your internet browser, especially if you share your devices with other people. If you end up shopping online in an unprotected and shady webpage, hackers on the other side can then scan all of your saved data, including your credit card info.
Don't let anyone borrow your credit card. Even if you trust the person 100%, don't give them your credit card for any reason. It's not about distrusting the people you love, it's about minimizing the risks of you losing your credit card.
Save your credit card provider's hotline numbers. If possible, add these hotlines to your speed dial. You don't want to search frantically online for the numbers once you lose your credit card, do you?
Read more: What Banks Failed To Mention About Credit Card Fraud
It's important to treat your credit card like cash because in theory, it is as valuable as the money in your pocket. Remember all the precautions by heart to protect your finances. Don't let anyone else enjoy the fruit of your hard work by being careless. And remember, swipe responsibly.
This article first appeared in The Manila Times.

Source: [1] How to Disable Form Autofill in Google Chrome