You've reached the point in your life when you've finally recognized the importance of having a credit card. Congratulations! Now it's time to determine which credit card to choose. If you're still undecided, a good way to start is to prepare a wishlist for the perfect credit card. To help you out, here is a list of useful credit card features you should expect from your card.
9 Useful Credit Card Features to Have
EMV Chip
Fortunately, your credit card is guaranteed to have the Europay, Mastercard, and Visa (EMV) chip technology embedded in it after all banks deactivated all non-EMV cards in 2019[1]. So what's so special about the EMV chip? Compared to magnetic stripe technology, EMV chips have become the global standard for securing payment transactions.
If you check the anatomy of a credit card, you will see the chip embedded in its face. This is where your personal information is stored. Once the EMV card is used in an EMV-enabled terminal, the chip generates a One-Time Password (OTP) to verify the transaction. This prevents various card-related fraudulent activities like ATM skimming and counterfeiting.

One-Time Password
Speaking of OTPs, this is one of the most useful credit card features out there. Aside from verifying payments, OTPs can also be used to verify fund transfers, online banking app logins, and personal information updates, among others. Your OTP will be sent to your mobile number so be sure your information is always updated. Also, don't share your OTP to anyone.
Read more: Looking for the Easiest Credit Card to Get? Check Out This List of Easy Approval Credit Cards
Contactless Payment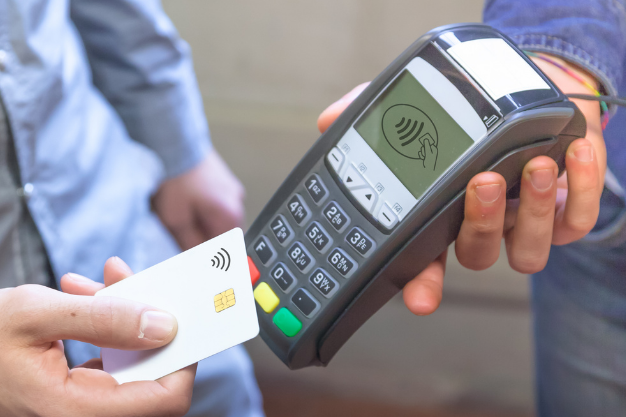 Let's explore the parts of a credit card further and check if it has the contactless symbol printed on its face. Think of it as the Wi-Fi symbol but tilted on its right side. If it does have the symbol, that means your preferred credit card is embedded with contactless payment technology that allows you to pay by tapping your card on a contactless card terminal.
If you think swiping a credit card is a lot of work, you'll love paying for stuff with your contactless-enabled credit card. And in a post-pandemic world, having a payment option that doesn't require any human interaction is an ideal credit card feature to have.
Virtual Card
Why carry around a card when you can have a virtual version of your credit card saved on your phone? Some banks offer virtual cards as a way to give cardholders instant access to their credit line. It's also a lot easier to shop online using a virtual card. Now you don't have to refer to your physical card when checking out from your favorite online shopping app.
Installment Plans
Another great addition to your list of useful credit card features is the ability to avail installment plans. Finally, you can buy big-ticket items without paying a one-time, big-time payment. Now that's how you maximize your credit card usage. Some credit cards even divide your purchases into manageable installments automatically, no questions asked.
If possible, find a credit card that has a 0% interest installment plan. That way, you can avoid paying more than the original price of the purchase. Word of advice: don't avail the longest term if you're not confident about your income source in the long run. If you can, keep it below 12 months so you won't end up paying installments for more than a year.
Dual Currency Billing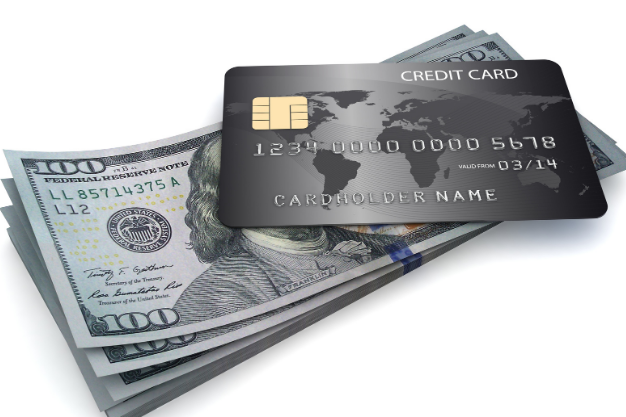 If you love shopping abroad, you'll want your credit card to have a dual currency billing. Basically, this feature allows you to pay for local and international purchases in Philippine Peso and US Dollars, respectively. That means you don't have to deal with conversion rates and additional fees when paying for overseas spend. Just swipe your card and let it handle the rest.
Autocharge Facility
Tired of keeping track of your bills? Get a credit card that allows you to autocharge your account for all your monthly payments like bills, loans, insurance, among others. Luckily, most banks offer this type of credit card feature so you don't have to search that far and wide. Now all you have to do is memorize one date: the day when your credit card bill is due.
SMS Inquiry
Despite the improving infrastructure, the Philippines is still lagging behind other countries when it comes to internet speeds. Sometimes, it's hard to stay online to make credit card transactions. So make sure to include an SMS inquiry service in your list of useful credit card features. Get a credit card that lets you check on your balance even when you're not online.
Responsive App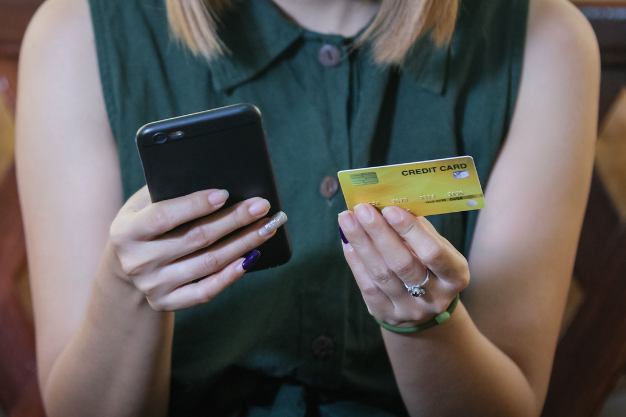 To tie every feature together, your credit card should come with an equally modern and responsive mobile app. Because let's face it, most of your shopping happens at the palm of your hand. If you don't have a good smartphone app to compliment your credit card spending, how can you redeem points, check your credit balance, or keep track of your spending?
A great credit card app gives you access to an array of services like budget monitoring tools, spend analyzer, balance transfer, and other services your bank currently offers. You can also receive important notifications about system maintenance or fraudulent transactions through the app, so make sure your credit card isn't tied with a buggy, unreliable, and archaic app.
Final Thoughts
Finding the right credit card features can help you find the right credit card for you. If you can find a credit that has everything on this list, great! That means you're more than likely to have a great credit card experience. Happy hunting!
This article also appeared in The Manila Times.

Source: [1] More banks deactivate non-EMV compliant cards (Philstar, 2019)