We're back for another edition of Moneymax Reviews! Our past editions explored three of AUB's credit cards: the Easy, Classic, and Gold Mastercard. This time, we're doing an in-depth AUB Platinum Mastercard review.
Judging from its name, you might expect the Platinum Mastercard to be chock-full of exclusive benefits for affluent clients. Indeed, this is marketed as the most premium AUB credit card, catering to high income earners.
Now several questions come to mind. Does the AUB Platinum credit card live up to expectations? Is it the best premium card around? Is it worth signing up for?
In this AUB Platinum Mastercard review, let's see how the card measures up as a premium credit card.
AUB Platinum Mastercard Key Features
The Platinum Mastercard comes with standard features you'd expect from an AUB credit card.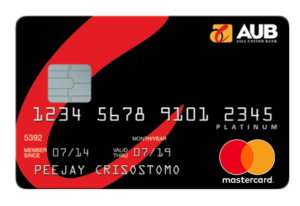 Annual fee: No annual fee for life!
Interest rate: 3%
Minimum monthly income requirement: PHP 100,000
Cash advance fee: None
Late payment fee: PHP 750 or the unpaid minimum amount due, whichever is lower
Overlimit fee: None
Foreign transaction fee: 1.5% service fee added to the sum of peso conversion and Mastercard fees
Card replacement fee: PHP 500
Read more: 6 Easy Steps to Applying for an AUB Credit Card
Why Should I Get an AUB Platinum Mastercard?
No Need to Pay Annual Fees
Premium cardholders typically pay a high price for using their card's wide range of benefits. Most premium credit cards in the Philippines have expensive annual fees, usually between PHP 5,000 and PHP 6,000.
The AUB Platinum Mastercard is the exception rather than the rule. In fact, it's one of the few premium credit cards in the country that offer no annual fee for life. You won't be charged an annual fee whether you can afford to pay for it or not.
Savings from waived annual fees extend also to supplementary cards. AUB allows Platinum credit cardholders to enroll an unlimited number of supplementary cards without having to pay annual fees ever.
Choose Your Own Due Date
Earning six-digit figures monthly doesn't make one immune to missing due dates. High-income earners are just as likely as ordinary people struggling with making timely payments—perhaps even more because they have more bills and financial obligations to settle.
AUB seems to understand such a common predicament that it offers flexible payment options on its premium credit card. When you apply for a Platinum Mastercard, you can choose when you want to pay your credit card bill—from the 1st to the 30th day of the month.
This ability to customize payment due dates is the first and only one of its kind in the Philippine credit card industry.
Get a High Credit Limit
Credit limits for the Platinum Mastercard are much higher than for other AUB credit cards. This enables VIP clients to maintain their high-end lifestyles and afford luxury items and services.
No Need to Pay Interest on New Purchases
Any new transaction charged to the AUB Platinum credit card after the statement cut-off will not be slapped with interest[1]. This feature gives the premium cardholder one month free of interest on new purchases, even if only the minimum balance was paid on the previous month's bill.
Have Your Bills Paid Automatically
Too busy to settle each of your utility bills? With the AUB Platinum Mastercard's All-Ur-Bills feature[2], you can rest easy knowing that your bills are taken care of without having to lift a finger.
You may charge Meralco, Maynilad, Globe, and an unlimited number of bills—even those not under your name—to your AUB Platinum credit card.
What Perks Can I Enjoy with My AUB Platinum Mastercard?

With AUB Platinum card, elite clients get to enjoy the features that the Easy and Classic cards offer on top of some extra perks.
Earn and Redeem Rewards Fast
Typically, no annual fee credit cards don't earn rewards or cashback. But AUB credit cards, including the Platinum Mastercard, are among the few ones that do.
AUB Platinum cardholders earn 1 rewards point per PHP 20 spend with their card[3]. This allows faster accumulation of points. Many rewards credit cards from other banks require a higher spend to earn 1 point.
Accumulated AUB rewards points don't expire, which means you can redeem them anytime for e-gift certificates, cash rebates, air miles, or travel vouchers.
Enjoy Exclusive Travel Privileges
With the AUB Platinum Mastercard, you can transfer your rewards points for free flights to the PAL Mabuhay Miles Frequent Flyer Program, Cebu Pacific GetGo Rewards Program, or AirAsia BIG Loyalty Program.
Every 5 AUB points (equivalent to PHP 100 spend) can be converted to 1 Mabuhay Mile or 1 BIG Point, while every 7 AUB points (equivalent to PHP 140 spend) earn 1 GetGo Point.
Aside from rewards conversion to airline miles, Platinum cardholders, along with one companion, are entitled to free airport lounge access complete with complimentary amenities such as food buffet, Wi-Fi access, and luggage area.
Did this AUB Platinum Mastercard review convince you yet? Check out this quick rundown of features.

AUB Platinum Mastercard Alternatives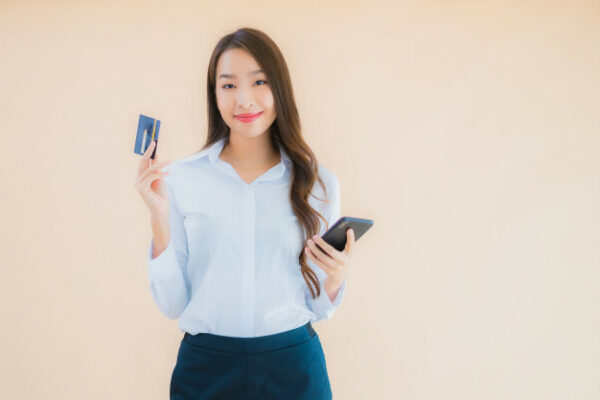 The AUB Platinum credit card makes a solid choice for its waived annual fee, attractive rewards program, and exciting travel perks. But, of course, it helps to keep your options open. Wondering which credit cards are as good as or better than the AUB Platinum Mastercard? Consider these alternatives.
If you like all the Platinum Mastercard's features but want more payment flexibility, the AUB Classic Mastercard fits the bill. Aside from setting your own due date, you may also choose how many times you want to pay per month and how much minimum amount you can afford to pay.
For other cards from other banks, you may want to explore the following:
Do you often shop online? Accumulate rewards faster with the HSBC Platinum Visa Rebate, which allows you to earn a 5% rebate on shopping and travel transactions, 1% on insurance, and 0.50% on all other transactions. This HSBC premium card also comes with free travel insurance and Caltex fuel rebates (6% on the first Caltex transaction and 3% on Caltex fuel purchases all year-round).

Another premium credit card worth considering for frequent online shoppers is the Metrobank World Mastercard. Its E-Commerce Protection feature covers common online shopping issues like incorrect, incomplete, and damaged items. This Metrobank card also gives double rewards points on overseas transactions and triple points on Rustan's Department Store purchases.

AUB credit cards don't have a cash advance feature. If you'll need to borrow money occasionally using a credit card, go for one with a cash advance facility that charges a minimal fee, such as the RCBC Black Card Platinum Mastercard.
Like the AUB Platinum card, this RCBC premium card offers free airport lounge access and conversion of rewards points into air miles. Extra perks include travel insurance and waived annual fees for up to five supplementary cards.

If you prefer to earn rebates than rewards, get a premium cashback credit card like the UnionBank Platinum Mastercard. Regardless of what you charge to the card, you'll earn 1.5% cashback. Unlike most cashback credit cards, there's no limit to how much you can earn in a month or year.

Final Thoughts
The AUB Platinum Mastercard combines the practical benefits of a standard card and the exclusive perks of a premium card. With this AUB credit card, you'll get the best of both worlds—value for money and a VIP experience. This makes owning the premium credit card more than a status symbol.
Considering everything it offers, the AUB Platinum credit card is recommended to frequent travelers, small businesses, and people with high-end lifestyles looking for the best bang for the buck. We hope this AUB Platinum Mastercard review has helped you decide which credit card is right for you.

Sources: