Looking for a leveled-up credit card from AUB? Before you pick your next credit card, take a deep dive into the premium offerings of Asia United Bank in this AUB Gold Mastercard review.
Below, check how well this bank fares when it comes to providing the best perks. Is the AUB Gold Mastercard the gold standard, or can other credit cards steal the crown?
AUB Gold Mastercard Review: Key Features
Here's a quick glance at the AUB Gold Mastercard's features and benefits: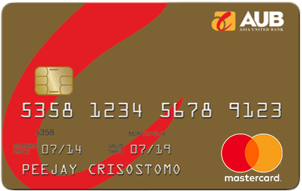 Annual fee: No annual fee for life
Interest rate: 3%
Minimum monthly income requirement: ₱50,000
Cash advance fee: None
Late payment fee: ₱1,000 or the unpaid minimum amount due, whichever is lower
Overlimit fee: None
Foreign currency transaction fee: 1.5% service fee added to the sum of peso conversion and Mastercard fees
Card replacement fee: ₱500
❓ Who is the AUB Gold Mastercard Ideal for?
AUB Gold Mastercard's features are perfect for those who want to enjoy no annual fees, flexible payments, and perks better than those of basic credit cards. Learn more about these benefits below.
What is Golden About AUB Gold Mastercard?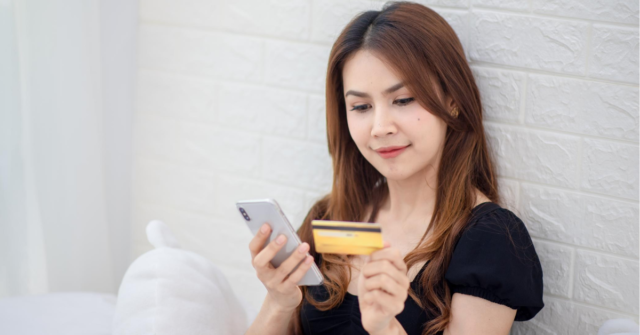 AUB is all about giving its cardholders more freedom to pay their credit card bills. While its affordable credit cards are more flexible in this area, the AUB Gold Mastercard isn't a slouch, either. Choose any date of the month as your due date—perhaps on your payday for the best results!
AUB Gold Mastercard also requires no annual fees for life. Only a few premium credit cards offer lifetime waivers on annual fees right off the bat, so don't miss out. Plus, you can add as many supplementary cards as you want without paying extra.
What's more, all AUB credit cards don't charge interest on purchases made after the statement cutoff.[1] This means that after paying your minimum amount due, the next purchase you make won't incur additional interest. This feature will definitely encourage you to pay your credit card bills on time.
What Other Rewards and Perks Can I Enjoy with My AUB Gold Mastercard?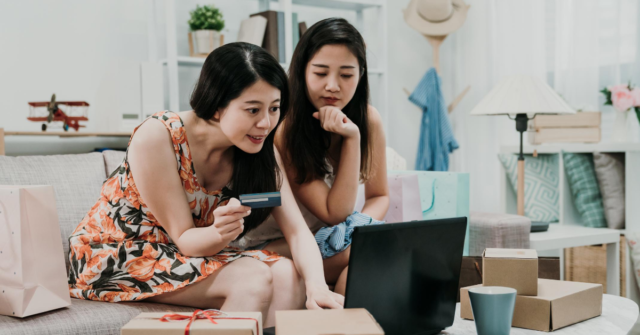 Need a little more convincing? Check out these benefits:
✔️ Exciting Rewards Program
For every ₱50 spend, you earn one non-expiring rewards point. Earn more points and convert them to Mabuhay Miles, AirAsia Big rewards, eGift and Panda Travel vouchers, and even cash rebates.[2]
✔️ Safe and Convenient Online Shopping
If you love shopping online, link your AUB Gold Mastercard to your PayPal account for an easy and safe experience. Add to that the 5,000 available payment channels nationwide and you've got yourself a great online shopping essential.
Plus, all AUB credit cards also come with the Mastercard SecureCode feature for added security. Just input your credit card details and a one-time password (OTP) will be sent to your phone number to verify your purchase.
✔️ Handy Online Banking On the Go
Managing your AUB Gold Mastercard is easy and convenient with the AUB mobile app. Through the app, you can check your card details, balance, statement of accounts, and promos anytime, anywhere. Rewards redemption can also be done in-app.
Considering getting the AUB Gold Mastercard? Here's a quick recap of its key features.
Read more: AUB Credit Card Application in 6 Easy Steps
AUB Gold Mastercard Alternatives
To round out this AUB Gold Mastercard review, let's look at other alternatives to see if this credit card holds up with the rest.
Want more rewards? Use the UnionBank Rewards Credit Card to earn 1 point for every ₱30 spend and triple points when you shop and dine here and abroad. Plus, you get waived annual fees for life if you apply and get approved until August 31, 2023.
Related reading: How to Apply for a UnionBank Credit Card in 3 Easy Steps
Love shopping? Earn rewards even more quickly with the Metrobank Titanium Mastercard®. Get 1 point with every ₱20 spend and double the points on online, dining, and department store purchases.
To enjoy waived annual fees forever, apply for this card until December 31, 2023, and meet the spending requirement of ₱180,000.
Related reading: Metrobank Credit Card Application: Eligibility, Requirements, and More
Looking for cashback instead of rewards? With the HSBC Platinum Visa Rebate, you can enjoy a robust rebate program. Earn a 5% rebate on your travel and shopping (including online spend), plus 1% on insurance and 0.50% on all other transactions.
Relate reading: A First-Timer's Guide to HSBC Credit Card Application
Another rewards card, the Security Bank Gold Mastercard earns points quickly—1 point for every ₱20 spend. You can also get your annual fees waived for the first year.
Looking for a credit card for big-ticket purchases? Use the Security Bank Next Mastercard's Auto Installment feature to convert any purchase of at least ₱5,000 into installments of three, six, and 12 months with a monthly add-on rate of 1%. Plus, its annual fees are waived for life!
Earn 1 rewards point for every ₱35 spend using the BPI Gold Mastercard. For bigger purchases, avail of flexible installment plans for up to 36 months. You can also get your annual fee waived for the first year.
If you really want a card from AUB, here's a quick comparison of its cards:
AUB Gold Mastercard Review: Final Thoughts
That's it for our AUB Gold credit card review! Is it worthy of its "Gold" branding?
Based on its key features and benefits, it definitely meets expectations befitting of its golden status. It's a good choice if you're looking to upgrade your credit card.

Sources: