Another week, another edition of Moneymax Reviews! Let's leave the budget-friendly credit cards and head straight to the premium ones with this week's AUB Gold Mastercard review. As we've seen from our previous review, AUB knows how to make their cards stand out from the rest.
But how well can they fare when it comes to providing the best premium perks? Is the AUB Gold Mastercard the gold standard or can other credit cards steal the crown? So before you pick your next credit card, let Asia United Bank's golden card entice you with its premium offerings.
AUB Gold Mastercard Key Features
The standard way to start these reviews is to study each credit card's key features. And just by looking at its features, the AUB Gold Mastercard can make people's heads turn.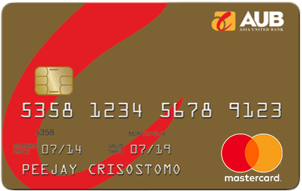 Annual fee: No annual fee for life!
Interest rate: 2%
Minimum monthly income requirement: PHP 50,000
Cash advance fee: None
Late payment fee: PHP 750 or the unpaid minimum amount due, whichever is lower
Overlimit fee: None
Foreign transaction fee: 1.5% service fee added to the sum of peso conversion and Mastercard fees
Card replacement fee: PHP 500
What is Golden About AUB Gold Mastercard?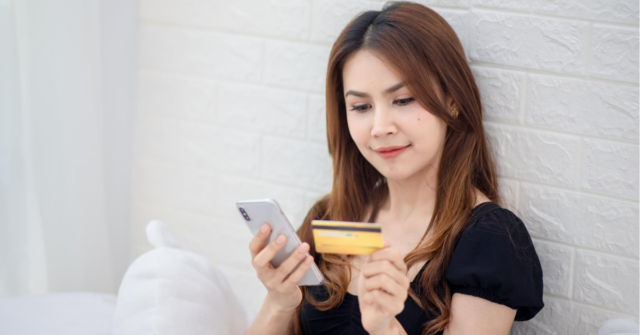 AUB is all about giving their cardholders more freedom to pay their credit card bills. While their affordable credit cards are more flexible in this area, the AUB Gold Mastercard isn't a slouch, either. You can choose any date of the month as your due date. Set it on your payday for best results.
And to hammer the point home, AUB Gold Mastercard also has no annual fees. Plus, you can add as many supplementary cards as you want without paying extra. Only a few premium credit cards offer a lifetime waiver on annual fees right off the bat, so don't miss out on this great feature.
What's more, all AUB credit cards don't charge interest on purchases made after the statement cutoff[1]. This means that after paying your minimum amount due, the next purchase you make won't have additional interest. This feature will definitely encourage you to pay your credit card bills on time.
What Perks Can I Enjoy with My AUB Gold Mastercard?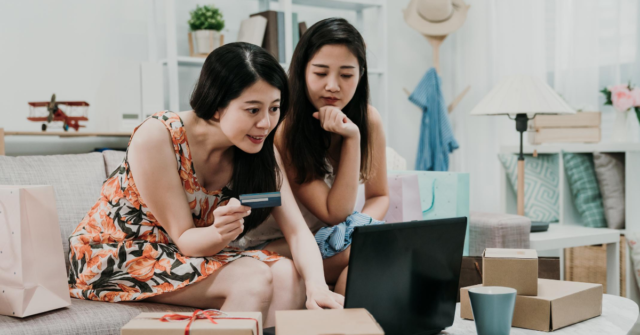 If there's another reason why you should get an AUB Gold Mastercard, let AUB's rewards program[2] convince you. For every PHP 20 spend, you earn one (1) non-expiring rewards point. Earn more points and convert them to eGifts and Panda Travel vouchers, as well as cash rebates.
While traveling isn't necessarily a luxury nowadays, you can still earn points for future use. Luckily, you can convert your points to Mabuhay Miles, GetGo rewards, and AirAsia Big rewards. And once airports start opening up, you can enjoy access to select airport lounges.
But if you're more of an online shopper, AUB also has you covered. Link your AUB Gold Mastercard to your PayPal account for an easy and safer online shopping experience. Add to that 5,000 more payment channels nationwide and you got yourself a great online shopping essential.
Not to mention, all AUB credit cards come with the Mastercard SecureCode feature for added security. Just input your credit card details and a one-time password (OTP) will be sent to your phone number to verify your purchase.
Is the AUB Gold Mastercard starting to look good to you? Here's a quick rundown of features.

AUB Gold Mastercard Alternatives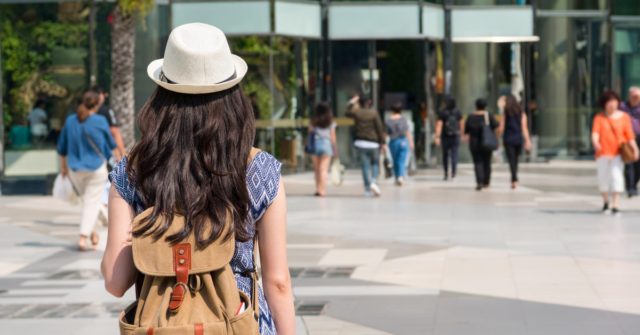 To round out this AUB Gold Mastercard review, let's look at other alternatives to see if this week's featured credit card holds up with the rest.
To start, let's take a look at HSBC Platinum Visa. For a premium credit card requiring you to have at least a PHP 41,000+ monthly income, you can get a robust rebate program in return. Earn a 5% rebate on your travel and shopping (including online spend), plus 1% on insurance and 0.50% on all other transactions.

For more travel-related perks, check out Metrobank Travel Platinum Visa. It is one of the few premium credit cards available that offer free travel accident insurance coverage. Plus, you get priority pass membership on airport lounges worldwide.

If you have the budget for it, aim for a more expensive credit card like the Citi Prestige Card. It requires a PHP 83,333 monthly income, but the perks you get are definitely worth it.
Earn 5x rewards points on shopping, dining, and foreign currency spend. Also, get unlimited access to over 1,000 VIP airport lounges worldwide and unlimited 4th night free stays at any hotel.

Note: This product is sold by Union Bank of the Philippines, using certain trademarks temporarily under license from Citigroup Inc. and related group entities.
But if you want something like the AUB Gold Mastercard, then check out the EastWest Platinum Card. It has no annual fees, free travel insurance up to PHP 20 million, discounts on resorts and restaurants nationwide, and a 1 point per PHP 40 spend rewards conversion rate.

Final Thoughts
And that's it for our AUB Gold Mastercard review. Is it worthy of its "Gold" branding? Based on its key features and perks, it definitely meets all the expectations of being golden. It's a good choice if you're looking to upgrade your credit card or you're looking to recommend one for your parents.
What's next on Moneymax Reviews? Any suggestion on what credit card you want to see next? Let us know what you think of the series so far.
Read more: 6 Easy Steps to Applying for an AUB Credit Card

Sources:
DISCLAIMER: Moneymax strives to keep its article information accurate and up to date. The information you read may be different from what you see when you visit a partner, provider, or financial institution's website. All information we publish is presented without warranty and may change overtime. If you find discrepancies or outdated information, please contact Moneymax directly.