The global pandemic may have taken away some of your freedom, as most people are now advised to just stay at and work from home. While it is totally understandable to use some of your free time to relax and chill, you might also want to consider exploring more ways to earn money from home. The extra funds may come in handy for a future spend or an emergency.
Here are some tips to get you started on opportunities online that will help increase your cashflow:
1. Start an Online Prepaid Loading Business
The lockdown has sent most employees working from home, with a sizable number relying on mobile data to try and save money from monthly internet plans. Corner this segment of the market by providing an online loading service. Most mobile wallets offer discounts and cashback on prepaid load, so start advertising your service by telling everyone you know through messaging apps.
Read more: Legit Apps to Earn Money in the Philippines (and Other Ways to Earn with Your Smartphone)
2. Find Freelance Jobs Here and Abroad
Freelance jobs have become increasingly in demand these days since most countries have already implemented their respective lockdowns. Search for freelance opportunities here and abroad so you can guarantee that you will earn money from home. Popular freelance jobs include blog writing, transcription services, online tutoring, and virtual assistant, among others.
3. Sell Your Old Stuff and Have Them Delivered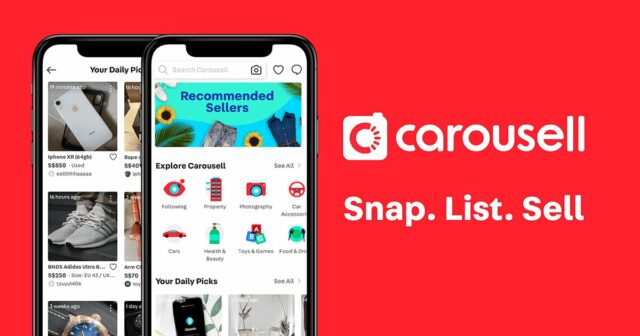 If you want to declutter and earn money from home at the same time, start selling secondhand items online. You can post your items on popular social media platforms like Facebook Marketplace and Carousell and conduct payments through banking apps or mobile wallets. As for the delivery of the items, services like GrabExpress and Lalamove are still available to book within NCR.
Read more: 10 Steps to Starting Your Own Buy and Sell Business
4. Consider Starting a Vlogging Career
More and more people look to the internet for their daily consumption of news these days. Sure there are official news outlets, but audiences are still inclined to search for information via social media. This gives you an opportunity to consider vlogging about news and current data. On average, vloggers earn PHP 12.82 to PHP 200 for every 1,000 views on YouTube[1], so you know vlogging isn't all about talking and flexing. Start watching credible vloggers and try to learn from their videos.
Read more:
5. Find a Worthy Investment Opportunity Online
You can also use this time to study different investment options and start growing your money. Mobile wallets like GCash have online investment features that let you start an investment for as low as PHP 50. Learning how to invest is the same as learning how to earn money while at home. In fact, you can earn money anywhere with a good investment.
6. Open a High-Interest Savings Account Online
For something more convenient, you can choose to earn money from home by opening an online savings account that can give you high-interest rates. Thanks to the emergence of digital banks like ING Philippines, CIMB, and Unionbank, opening a bank account your smartphone is now possible. Just keep depositing to your digital bank account and let your money do the work for you.
Read more: Fully Digital Banking: What You Need To Know About the Future of Banking
Why You Should Open an ING Savings Account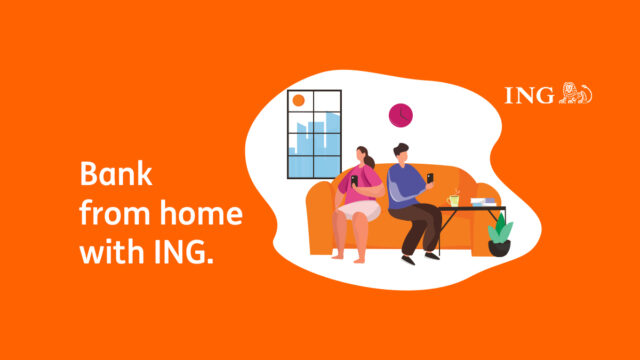 And if you're looking for an online savings account with a high-interest rate, consider opening an account with ING Philippines. Here are the reasons why:
1. Fully Digital Banking Process
No need to go to a physical bank and wait in line for hours to process your account. Safely open an account from where you are and see your savings grow month on month. No need to bring bulky envelopes containing numerous documents, either. Just download the app, fill out the required information, take a selfie, and submit a picture of your valid ID (driver's license, passport, UMID), and you're good to go!
2. Higher Interest Compared to Other Retail Banks
The interest rates of regular savings accounts in the Philippines range from only 0.10% to 0.25% per annum. Meanwhile, an ING Savings Account will give you a 4% interest rate per annum on your savings, with no minimum balance (for balance of up to P10 million) That's almost 16 times higher compared with the interest rate offers of most retail banks today.
To illustrate, here's how much you'll earn with a regular savings account vs. an ING Savings Account:
Regular Savings Account
PHP 20,000 x 0.25% = PHP 50
PHP 50 - 20% (tax) = PHP 40 per year
ING Savings Account
PHP 20,000 x 4% = PHP 800
PHP 800 - 20% (tax) = PHP 640 per year

3. Low Maintenance Savings Account
You'd be surprised to know that digital banks like ING Philippines don't require a maintaining balance and an initial deposit on their savings account. Plus, your savings will start earning interest the moment you deposit. There's no better way to earn money from home than to let your savings grow and grow faster at a guaranteed rate!
4. No Hidden Fees and Extra Charges
Hidden fees and unnecessary charges hinder the growth of your savings. If you open a savings account with ING Philippines, you can say goodbye to these pesky fees. Save at your own pace when you open an ING digital bank account because it will stay active even if you don't regularly deposit. No penalty fees and no transfer fees to worry about, either. Just do all your banking online and transact away.
Read more: ATM Service Fees Cardholders Need to Know
5. Secure Banking Through and Through
Your money is safe in your smartphone. That's because the ING app comes with in-app encryption that secures your banking transactions, urging you more to earn money from home. For added protection, your ING account is insured by the Philippine Deposit Insurance Corporation up to PHP 500,000 and is regulated by the Bangko Sentral ng Pilipinas.
For comparison, here is how the features offered by ING Philippines compare to other banks in the Philippines.
| | | | | |
| --- | --- | --- | --- | --- |
| Bank Features | ING Philippines | CIMB Bank | Unionbank | BDO |
| Type of Savings Accounts | ING Savings Account | Upsave Account, Fast Account, GSave Account | Unionbank Savings, Time Deposit, Checking Account | BDO Passbook Savings, ATM Savings, Optimum Savings, Junior Savers |
| Interest Rate | 4% | 0.5% - 4.1% | Not disclosed | 0.25% - not disclosed |
| Minimum Balance to Earn Interest | 0 | 0 | 0 | PHP 2,000 - PHP 30,000 |
| Bank Transfer Fees | 0 | 0 | 0 | PHP 50 |
| Minimum Initial Deposit | 0 | 0 | 0 | PHP 100 - PHP 30,000 |
| Monthly Average Daily Balance | 0 | 0 | PHP 10,000 | PHP 100 - PHP 30,000 |
How to Make Your Money Grow with an ING Savings Account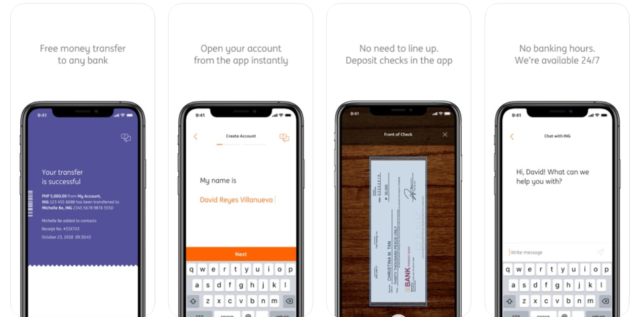 Now that you know why you should open an ING Savings Account, it's time to get you started. These simple steps will take no more than 10 minutes of your time. First things first, prepare the following documents:
ING Savings Account Requirements
One (1) government-issued picture ID, any of the following:

Driver's License
Old Philippine Passport (issued before August 15, 2016)
New Philippine Passport
UMID

One (1) proof of address, any of the following:

Recent Utility Bill
Credit Card Statement
Recent BIR 2316
Certificate of Voter's Registration
NBI Clearance
Delivery Receipt (Lazada, Zalora, Shopee)
Insurance Premium Billing / SOA
Condominium Dues Billing
Read more: Valid IDs in the Philippines You Need to Have
And once you're all set, just download the ING Philippines app on the App Store or Play Store and follow these steps.
Open the app and click Open an Account.
Provide your personal information as well as a 5-digit passcode.
ING will now verify your identity. Take a selfie and follow the instructions.
Next, take a picture of your valid ID. Make sure to get a clear shot.
Provide the rest of your personal information and address.
Enter additional information, including your work and tax information.
Take a picture of your signature and wait for your application to be approved.
Final Thoughts
The COVID-19 pandemic might be around for a while, so if you're able and healthy, now is the best time to up your creativity at home. With the way things are going, it will not hurt for you to try these simple ways to earn money from home and keep the hustle going.
This article was created in partnership with ING Philippines. Open an ING Savings Account and enjoy a 4% interest rate per annum with no maintaining balance and fees. Visit the ING Philippines website to learn more!

Source: