Travel now, pay later. The mere thought of it elicits both excitement and fear. You can get a travel loan to fund your trip, visit your dream destination, and pay it back when you get home. But at the same time, you're scared it would lead to uncontrollable debt.
Should you seek the help of a lender to fund your travel? The straightforward answer is yes, especially if that trip is urgent. A travel loan in the Philippines is also a good option if you don't want to put a dent in your long-term savings, or you just need a little amount to complement your existing budget.
We've put together a guide to help you understand travel loans in the Philippines. We also have a few recommendations on where you can apply for one.
What is a Travel Loan?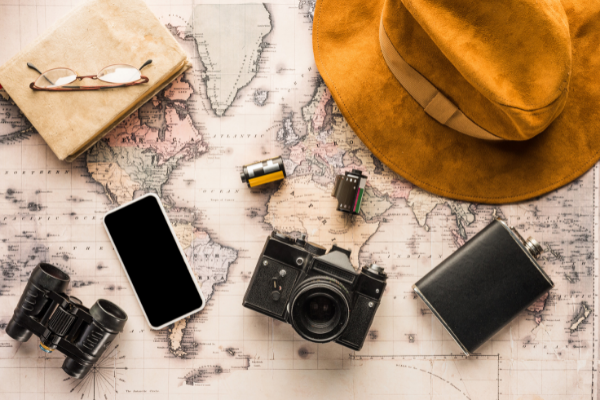 A travel loan in the Philippines is technically a personal loan for funding the costs of a trip. It helps you cover expenses such as airfares, accommodations, and tour packages, among others.
Normally, a personal loan is unsecured, which means that you don't have to put up some type of collateral to complete your application.
What is the Difference Between a Travel Loan and a Travel Assistance Loan?
A travel assistance loan is a special type of personal loan for tourists who need to fulfill their visa application or show money requirements. This is also known as a Bank Certificate or Proof of Funds loan.
Some countries require proof that you have enough money to travel. In case you have a problem in this area, a travel assistance loan may be of great help.
Read more: 12 Personal Loan Tips to Raise Your Chance of Getting Approved
Which Bank is the Best for a Travel Loan in the Philippines?
You can go to any bank that offers personal loans. Just make sure, though, that these banks actually allow travel as a loan purpose. Here are some of the best places where you can apply for a travel loan in the Philippines.
📌 BPI
Loan amount: ₱20,000 to ₱2 million
Interest rate: 2% per month for regular BPI Personal Loan / 1.5% per month Seafarer Loan
Loan term: 12 to 36 months
With the BPI Personal Loan, you may get as much as three times your gross monthly income. On the other hand, if you're a sea-based worker and you qualify for the BPI Seafarer Loan, you can get as much as ₱300,000, which is subject to approval.[1]
Getting the loan proceeds is quick and easy through your BPI account. Repayment is done through the bank's automatic debit facility.

📌 Citibank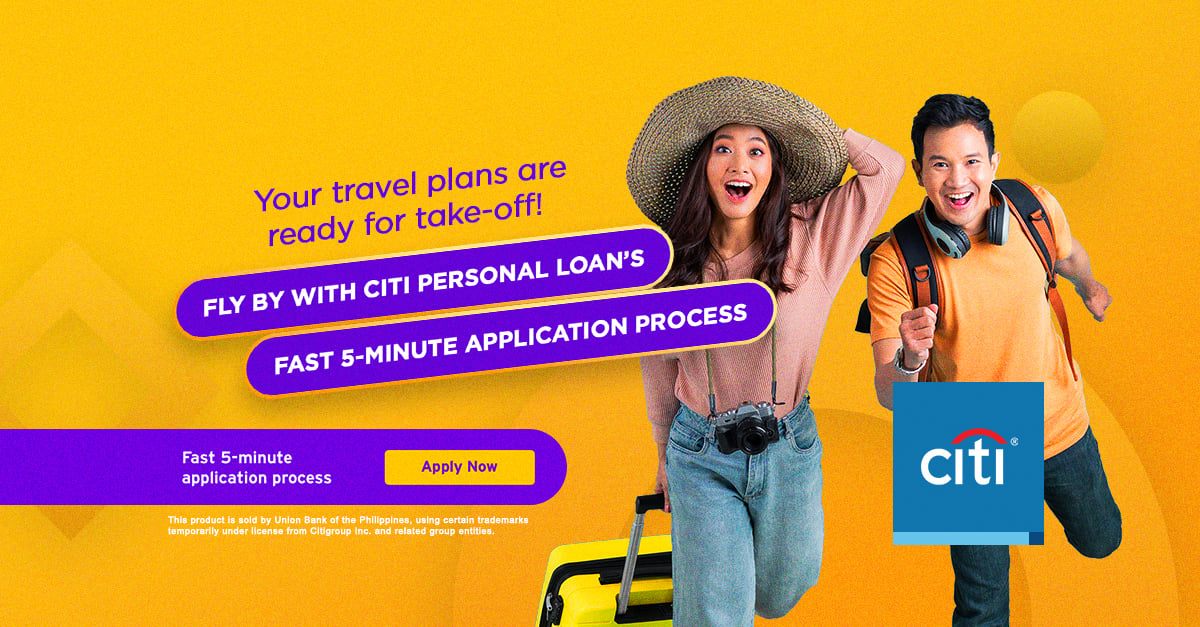 Loan amount: Up to ₱2 million
Interest rate: 26.9% (annual contractual rate or ACR)
Loan term: 12 to 60 months
If you're looking for a personal loan with a high amount, fast approval time, and flexible repayment terms, Citibank has what you need. You can apply for a Citi Personal Loan amounting to up to ₱2 million. Keep in mind, however, that this amount is subject to approval.
You can apply for terms of up to five years and get approved within 24 hours.[2] The best thing about this loan? It doesn't require any collateral.
Note: This product is sold by Union Bank of the Philippines, using certain trademarks temporarily under license from Citigroup Inc. and related group entities.
Fund Your Goals with a Citi Personal Loan

Achieve your financial goal—whether it's a new business, vacation, home improvement, car purchase, or tuition payment—with a personal loan from Citibank.

Borrow up to ₱2 million, enjoy a low interest rate, and pay for your loan for up to five years. If you apply for a Citi Personal Loan through Moneymax until March 31, 2023 (and get approved subsequently), you'll get rewards worth up to ₱10,990! Promo terms and conditions apply.

Note: This product is sold by Union Bank of the Philippines, using certain trademarks temporarily under license from Citigroup Inc. and related group entities.
📌 EastWest Bank
Loan amount: ₱25,000 to ₱2 million
Interest rates:

1.49% to 1.69% per month (with a credit card for at least 12 months)
1.89% (without a credit card or with a credit card for less than 12 months)

Loan term: 12 to 36 months
Another travel loan in the Philippines that doesn't require any collateral is offered by EastWest Bank. The loanable amount is flexible. You can borrow as little as ₱25,000 to cover just the flight tickets or the accommodations. But if you're planning to take your family on an Asian escapade or a Euro trip, you can borrow up to ₱2 million.
Just keep in mind that the interest rate will depend on the loan term and credit card ownership. For instance, if you have a 12-month loan term and a credit card for at least 12 months, you'll just need to cover an interest rate of up to 1.69% per month.
However, you'll need to pay 1.89% per month for the same loan term if you don't have a credit card or have a card for less than a year.

Read more: G for SG! Top Singapore Tourist Spots You Have to Visit

📌 PSBank
Loan amount: ₱20,000 to ₱250,000
Interest rate: 1.75% per month (for term loan)
Loan term: 24 to 36 months
Looking for a loan that rewards you? Consider PSBank's Flexi Personal Loan with Prime Rebate. It's the first and only collateral-free personal loan with a revolving credit line and a fixed term loan feature.[3] This means that your loan will work like a credit card, albeit with a much lower interest rate. Depending on how much you've repaid, the amount that you can borrow either increases or decreases.
Because this personal loan for travel comes with a rebate program, you can expect rebates or savings every time you make advanced or excess payments.

📌 CIMB Bank
Loan amount: ₱30,000 to ₱1 million
Interest rate: 1.12 to 1.95% per month
Loan term: 12 to 60 months
CIMB Bank offers a personal loan that you can use for your holiday or emergency trip. This particular product has some of the lowest monthly add-on rates on this list. You can also borrow up to ₱1 million, which will be instantly disbursed to your CIMB Bank savings account or to your other bank accounts within one to two banking days.
Apply for this travel loan via the CIMB app, which means convenience on your end.

Where Can I Apply for a Travel Assistance Loan?
Travel assistance loans in the Philippines are usually offered by private lenders. Nevertheless, some travel agencies and tour operators also offer this kind of loan product. For your convenience, you may want to check your local travel agency, especially if you're applying for a visa.
Read more: Traveling Abroad? Here's a List of Visa-Free Countries for Filipino Tourists
What to Consider When Applying for a Travel Loan in the Philippines
A travel loan is still a financial obligation. If you want to be more responsible when it comes to handling this, you should ask yourself the following questions before initiating any personal loan application.
🧳 How Much Does My Trip Cost?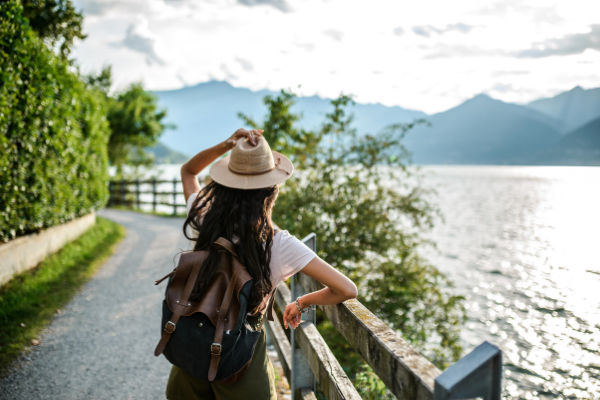 Figure out how much your trip will set you back. Include all travel essentials in your computation—from airfare and accommodations to tours and shopping.
Cut on costs where you can, like choosing budget hostels instead of three-star hotels. Set your travel budget within your means—it should be something you can afford given your income.
Once you've set a reasonable budget for your trip, check how much money you currently have to cover your expenses. To get the amount you actually need to borrow, subtract your available travel fund from your budget. This will prevent you from borrowing more money than you need and dealing with more debt than you can manage.
However, you may not need to get a travel loan if the difference between your budget and your available fund is something you can save up for weeks or months before your departure date. Saving up is better in this case because you won't have to worry about paying the interest on top of the actual loan amount.
Read more: How Can I Borrow Cash Immediately? Learn About Fast Cash Loans Here
🧳 Can I Afford to Pay Off a Travel Loan?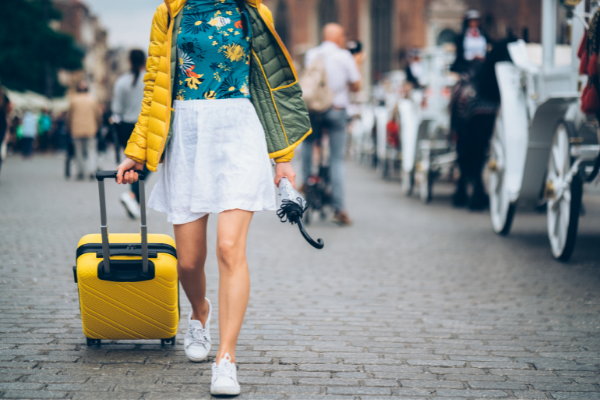 To decide if you really need to borrow money for travel, review your income and spending, including any existing loan and credit card balance. Will your monthly budget allow you to repay a travel loan monthly for up to a certain number of years? Your monthly loan repayment shouldn't be higher than 30% of your monthly income.
Take a look at your savings, too. It isn't practical to spend your emergency fund on your trip. Travel for leisure doesn't qualify as an emergency, right? Unless you'll go abroad to visit a sick family member or for any urgent reason, then it's best not to touch your savings for travel purposes.
But if you have extra money to add to your travel fund, you'll be borrowing less when you get a travel loan. Or you might not even need to borrow at all.
Can't afford that month-long solo backpacking trip in Southeast Asia or that anniversary trip with your fiancé to Europe? Consider postponing the trip until you've saved up enough for it.
In contrast, no need to worry about borrowing money from a lender as long as you're sure about how you'll pay off your travel loan, and that you won't have to live paycheck to paycheck after your trip.
🧳 Is My Travel Purpose Worth Borrowing Money For?
Unlike borrowing money for starting a business, buying a car, or building a home, a travel loan doesn't have an obvious ROI (return on investment), unless it's for business purposes. This means in most cases, you can't earn more money from traveling, in contrast to making a profit from a business, driving a car, or renting out a property.
Traveling offers some intangible and immeasurable benefits. Aspiring immigrants can finally reunite with their loved ones who are based overseas. Entrepreneurs can learn best practices in their industry by observing how other countries do them. Professionals can expand their skills and boost career growth by studying abroad. Tourists can experience different cultures and make lasting memories with their families.
In any of these cases, a travel loan becomes a good debt because you get something valuable in return. Be sure that your reason for traveling is worth the long-term costs such as the loan fee and interest payments.
Which is Better: Travel Loan or Travel Credit Card?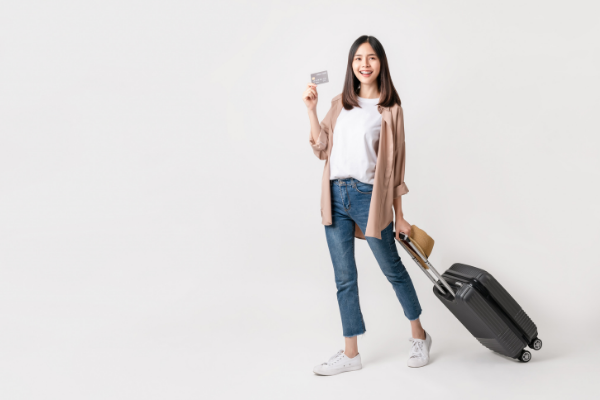 A travel loan isn't the only option for financing your trip. You can opt to use your existing credit card when traveling. But if you're often traveling abroad, you can save more with a dual-currency credit card and/or a card with no foreign currency transaction fee.
Compare personal loans and credit cards for travel to know which one is the most beneficial to you. For one, travel loans have lower interest rates than credit cards. Loans also have fixed monthly amortization and repayment schedule.
Travel credit cards offer money-saving perks like air miles, rebates, travel insurance, purchase protection, and other travel benefits that travel loans can't provide. A credit card is also safer to carry around than cash and allows you to repay only the amount you actually use.
Final Thoughts
You don't want to struggle for several years with your loan repayments after enjoying a two-week vacation abroad. This is why it's very important to carefully decide whether to get financial assistance through a travel loan in the Philippines. Research and compare your loan options to ensure that you can pursue your wanderlust without going broke afterward.

Sources: