Personal loans are probably one of the first options you'll consider when caught in an emergency financial situation. However, some borrowers who find it difficult to pay back their loans consider personal loans as nightmares. This leads us to the question: Are personal loans bad? Do the disadvantages of personal loans outweigh the advantages?
Personal loans are financial tools that can help you with your financial problems. However, they can also be quite damaging when used for the wrong reasons. When are personal loans bad, and when are they helpful? Moreover, what are the best ways to use personal loans to improve your finances?
Are Personal Loans Bad?
They're bad only when used for the wrong reasons. Often, they become a burden instead of a relief because borrowers get the money only to address unpleasant situations without thinking about the consequences. Here are a few situations when personal loans can be bad for you.
Using Personal Loans to Pay for Basic Needs
Basic needs are supposed to be covered by your monthly income. For most Filipino families, this can still be difficult even with a regular monthly income. According to the National Economic Development Authority (NEDA), a typical Filipino family of five should have a monthly income of at least PHP 42,000 to live comfortably,[1] and this PHP 42,000 can be broken down into the following:
PHP 3,150 for 25 kilos of rice
PHP 17,160 for other types of food
PHP 21,840 for non-food items
Say you apply for a loan worth PHP 40,000 to cover your family's basic needs. That means you also need to pay for additional costs from interest charges and other loan processing fees. The PHP 40,000 loan amount will become PHP 42,700 approximately after charges:
PHP 40,000 x monthly interest of 3% = PHP 41,200 + processing fee of PHP 1,500 = PHP 42,700
At a glance, the loan will incur PHP 2,700 in interest and fees, plus penalties and other charges if you fail to pay on time. This example is for a low-interest loan with a short loan tenor. The costs will increase if you take out a high-interest loan with a longer repayment period, of course.
So are personal loans bad? In this case, yes. Simply because basic needs are recurring expenses and should not be paid off with a personal loan.
Read more: How to Calculate Interest and Monthly Payments on a Personal Loan
Getting a Personal Loan with No Repayment Plan in Place
Sadly, there are times when borrowers just take out a loan with no concrete plans of paying it back. But not planning your loan repayment is bad for your financial health. For one, the possibility of missing payments is really high. You might take out more expensive loans just to pay off your existing loan. And then one day, you might realize that you're not actually paying off your debts but simply transferring them from one bank to another.
When you don't have a clear and solid repayment plan, then don't take out a personal loan. What you can do is have other sources of income. Get a side job, sell stuff, or offer paid services like house cleaning, gardening, pet grooming, and other things you love doing.
Getting a Personal Loan for Investments
Investing is the act of allocating resources, usually money, with the expectation of generating an income or profit.[2] Thus, spending your money to start a business or to buy a property is a form of investment.
The general concept of investment isn't bad because the intention is to earn back. However, the act of investing your personal loan proceeds can turn sour if you haven't planned your solution for the following risks:
Possible bigger losses - Not all investments guarantee returns. Some investments, like small businesses, can fail. If this happens, you'll end up with a failed business plus the loan and its interests and fees.
Income risks - Risks arise when your actual income doesn't meet your projected earnings. Income risks will require you to have enough cash available to cover shortfalls in your supposed profits.
Interest rate risks - If interest rates rise, the value of a bond or other fixed-income investment will decline.[3] Think about the possibility of interest rates going higher than usual then ask yourself: Would I still be able to earn from the investment if the rates go up?
In short, borrowing money for investments can only be good if the profits are higher than the cost of the loan.
Getting a Personal Loan to Pay for Unnecessary Expenses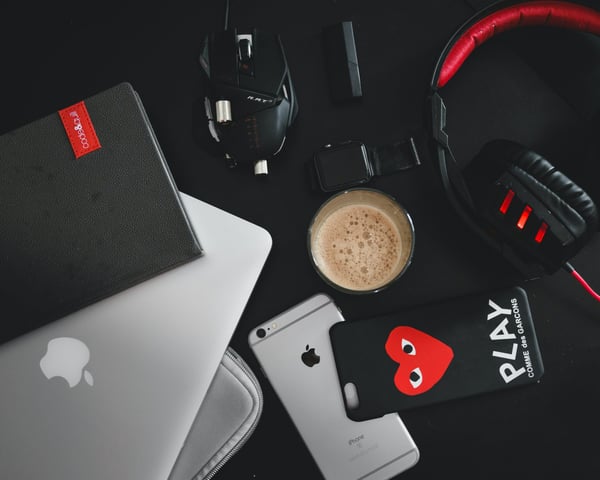 Personal loans are bad if you're using them to pay for unnecessary items, like getaways, parties, expensive gadgets, and other stuff you can't afford to pay with your monthly income.
There's nothing wrong with treating yourself or splurging. But these should be planned expenses and must be saved up for.
Buying stuff to cope with stress and anxiety is okay. However, borrowing money just to buy the stuff that can relieve this stress and anxiety is not advisable. Compulsive shopping through personal loans is only a temporary solution, if not another source of stress and anxiety when the unpaid bills start piling up.
Getting a Loan Without Comparing Personal Loan Offers
Comparing personal loan offers can help you find the best deals, like one with the lowest interest rate or lowest monthly repayments. When comparing loans, consider these tips:
Compare at least three loans. More options means a bigger chance to find the best deal.
Compare the same types of loans. A payday loan will generally have higher interest compared to a regular personal loan. A gadget loan will require a down payment. If you're getting a personal loan, make sure to only compare personal loans.
Check the total cost. Aside from comparing interest rates, check the loan tenor as well. Sometimes, the loan will cost more if you choose a longer loan tenor.
Read the terms and conditions carefully. You need to understand everything stated in the loan agreement and make sure you're able to comply with them.
Read more: Need Cash? Check These Options for Easy Loan Application in the Philippines
When is It a Good Idea to Take a Personal Loan?
They're not always bad. It really depends on your purpose and your financial situation. Personal loans are worth it if:
You borrow money for a worthwhile purpose, such as medical emergencies or tuition payments.
You have a plan on how to pay it back. As a borrower, your responsibility starts way before you receive the loan amount. So if you already know how you're going to spend the money, you should also know how you're going to repay the loan.
You commit to repaying your loan on time. Most personal loans turn bad because borrowers fail to pay on their due dates. Negligence can lead to penalties, making your personal loan seem like a bad decision.
You borrow just what you need. The tendency is to spend the excess amount of a personal loan on unnecessary stuff.
Read more: 9 Salary Loans to Consider for Financial Emergencies
Final Thoughts
Are personal loans bad? No, they're not. But when you fail to plan and commit to repaying them on time and in full, they can result in complicated financial conditions. Before applying for a personal loan in the Philippines, think about the consequences of not paying and come up with a good repayment plan.

Sources: