When in need of funds for emergencies, we think twice about whether we should borrow money or not. We often ask: Is getting a personal loan worth it?
Right now, when we think of the pandemic and everything that's been happening, we immediately assume that personal loans are the best answer to our financial difficulties. But are they, really?
In this article, we'll give you some advice to help you weigh your options and decide if it's worth it to get a personal loan.
Is It Bad to Get a Personal Loan?
The quick answer: not always. There are good and valid reasons to get a personal loan because it can be used for almost anything. It can be beneficial in a lot of situations, especially in emergencies. But there are major repercussions if you're not careful.
Pros and Cons of Personal Loans in the Philippines
What are the Advantages of a Personal Loan?
Personal loans can come in handy, especially when your funds are running low. What is a good reason to get a personal loan, you might ask? Here are some benefits of getting one:
Lower interest rates than credit cards - Monthly interest rates on personal loans range from 1.20% to 1.94%, which are lower than the typical credit card interest rate of 2%.
Flexible - Unlike car loans and home loans that can only be used to purchase a car or a house, personal loans can be used to fund different expenses, whether planned or unplanned.
Higher loan amounts - Depending on the lender, you can borrow anywhere between ₱10,000 and ₱2 million.
Ability to choose a repayment period - If you choose a longer period, your monthly repayments are lower, but you'll be charged a higher interest rate.
No collateral - Unsecured personal loans don't require you to surrender your car or your house just to borrow money. It means the borrower's risk is lower than a secured loan. Because no collateral is required to take out a personal loan, you'll not lose any of your assets.
Quick approvals - As long as you submit complete requirements and meet the eligibility criteria, you can easily get your loan proceeds in as fast as 24 hours.
Read more: 9 Salary Loans in the Philippines for Financial Emergencies

What are the Disadvantages of a Personal Loan?
Before you go talking to a loan officer, it's important to know the cons of a personal loan. Here are some of them:
Higher interest rates - This is true if you have bad or poor credit. Because lenders see this as a high risk, you may get higher interest rates for your personal loan. Also, unsecured loans come with higher interest rates than secured loans that are guaranteed by collateral.
Personal loan fees - When you make a late payment on your loan, prepare to pay the corresponding fees and charges, which can be a big deal if you're on a tight budget. Also, Banks charge a pre-termination fee when you pay off your loan early.
Risk of incurring additional debt - Even if it's a personal loan to pay off a debt, it's still a debt. And if you keep on skipping or missing your repayments, the unpaid amounts might snowball into bigger debt.
Is Getting a Personal Loan Worth It? 4 Good Reasons to Borrow Money
Is it worth it to get a personal loan? Here are a few situations where a personal loan can be a smart move.
✔️ Debt Consolidation
When you consolidate your debts, you decide to have all your debts in just one account. You borrow money to pay all outstanding balances you have from different lenders. This way, you can focus on paying off one loan and just keep track of one due date. You can also have peace of mind that you haven't forgotten to pay any other debts.
But a loan for debt consolidation can be a bad idea if:
It has higher interest rates
The loan can only pay a few outstanding debts
It will worsen your financial situation
A personal loan is not worth it if it costs more than all your current debts combined. In essence, you're not making things easier financially because you're just opting for something more expensive. Also, if the personal loan can't pay off all your existing debts, then you won't achieve your goal to streamline your debt payments.
Borrow money to pay off your debts if:
Personal loans for debt consolidation are a great option if they have lower rates and minimal fees. Check if you can afford the monthly payments first. If the repayment amount is much higher, you might just end up getting into another debt that you won't be able to pay.
See also: What is the Best Personal Loan in the Philippines?
✔️ Home Renovation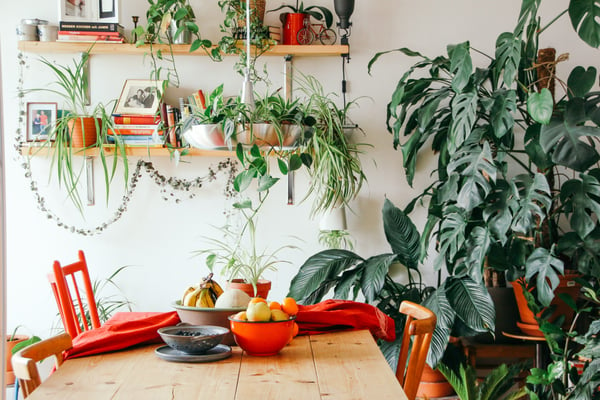 Whether you want to redo your kitchen sink or give your dining area a complete makeover, applying for a loan for a home renovation is one of the most common loan purposes.
However, getting a personal loan when you just want to change the color of your bathroom tiles or expand your veranda to accommodate your plants is not reason enough.
But is getting a personal loan worth it if you want to give your family an increased sense of comfort and security? Yes! Borrowing money for a home renovation is a good idea, especially if you want to achieve the following:
Fix a safety issue
Upgrade the function/value of your home
Prepare it for sale or for additional family members who wish to stay
Provide comfort and convenience
Prevent any bad home scenarios from happening
A personal loan is an option if you see a problem in your house that needs to be fixed immediately. Since these home fixes are usually expensive, you may borrow money to fix the leaks on your ceilings or improve the ventilation in your rooms.
Personal loans for a home renovation are worth it. Especially if your intentions are safety, comfort, and convenience, and not just achieving your home aesthetic goals.
✔️ Vehicle Financing
Should you borrow money to pay for a car? That's what car loans are for. They have lower interest rates compared to personal loans. However, people often avoid car loans because their vehicles can be repossessed once they can't pay their monthly amortization.
A personal loan for a car purchase is not advisable if you consider the costs. But sometimes, borrowers get approved for a personal loan but get declined for a car loan. If you're one of these people, then personal loans can be an option.
Just remember that most personal loans come with much higher interest rates and shorter loan tenors compared to car loans, which can be paid in three to five years.
✔️ Hospitalization and Medical Needs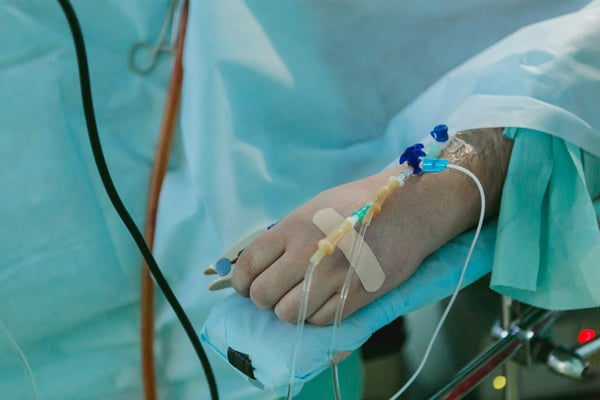 Sooner or later, you or a loved one can fall sick and get hospitalized. Is getting a personal loan to pay for hospital bills worth it?
Paying for medical bills through personal loans is indeed reasonable because your goal is to get treated and get better. However, you may also want to check other options like government-funded loans such as SSS and Pag-IBIG.
Hospitalization or medical need is a good reason to apply for a personal loan, especially if your HMO coverage is no longer sufficient, or if you don't have HMO, to begin with. Just make sure to check all the personal loan features before applying.
Also, compare personal loans in the Philippines, giving close attention to their rates and terms. This way, you only get a loan that you can pay back.
Should I Get a Personal Loan?
Is a personal loan a smart move? Well, think about your intention first. If you're applying for a personal loan for health and medical purposes, or if the money you'll borrow will increase your value or wealth over time and improve your lifestyle and financial habits, then you should get a personal loan.
But if it's only to purchase unnecessary items on sale, then a personal loan is not the answer.
Final Thoughts
Is getting a personal loan worth it? Only you, the borrower, would know. But knowing the difference between good and bad debt[1] will also help you find out if getting a personal loan is worth it.
Make sure to compare personal loan interest rates in the Philippines that will best help you manage your finances and get you out of bad financial situations.
Personal Loan Provider

Minimum Loan Amount

Maximum Loan Amount

Minimum Annual Income

Approval Time

Metrobank

₱20,000

₱1 million

₱350,000

7 days

BPI



₱

20,000

₱2 million

₱

300,000

5 to 7 banking days

EasyRFC

₱

10,000

₱150,000

₱

120,000

As fast as 24 hours

Maybank



₱

50,000

₱1 million

₱

300,000

Apply online in just a few clicks

RCBC



₱

50,000

₱1 million

₱

360,000

5 to 7 banking days

SB Finance




₱30,000

₱2 million

₱180,000

5 banking days

CIMB



₱

30,000

₱1 million

₱

180,000

24 hours

HSBC



₱

30,000

₱500,000 or 3x gross monthly salary, whichever is lower

₱

168,000

5 to 7 banking days

CTBC



₱2

0,000

₱1 million

₱

180,000

3 to 5 banking days
Source: [1] Good Debt vs. Bad Debt (Debt.org)