From 2017 to 2019, informal borrowing in the Philippines had grown significantly by 10%, while formal borrowing increased by 4%, according to the Bangko Sentral ng Pilipinas (BSP) Financial Inclusion survey.[1]
The same survey revealed that overall, the incidence of borrowing among Filipinos increased, but mostly from family, friends, and informal lenders. Almost half of the Filipino adults were unable to meet regular spending needs before the pandemic. And with the regular fuel price hikes in the country, it's expected that many will also fall victim to illegal lending schemes.
Sangla ATM or ATM loans and 5-6 are two popular forms of informal or illegal lending practices in the Philippines. In times of financial emergencies, borrowers apply for a quick cash loan. Some borrow with ATM cards as collateral. On the other hand, a few unemployed borrowers still endure the hefty 20% interest rate from loan sharks that often resort to harassment[2] to collect the payment from defaulting borrowers.
With the pandemic forcing the government to implement lockdowns and restrictions, more Filipinos who can't pay off their debts raise the question: how to fight loan shark harassment in the Philippines?
What is a Loan Shark?
A loan shark is an unlicensed lender that offers loans at extremely high interest rates for a short period. Their lending practice is predatory, often targeting borrowers with bad credit history, offering very bad terms, and using threats and violence to collect debts. Two of the known illegal lending practices in the Philippines are 5-6 loans and Sangla ATM.
5-6 loan sharks and Sangla ATM lenders are both unlicensed companies or individuals offering unsecured quick cash loans that charge interest rates up to 20% or more regardless of the amount borrowed. In the case of Sangla ATM, loans have slightly lower interest but require ATMs connected to salary accounts as collateral.
According to the BSP, there's no existing law prohibiting the use of ATM cards as collateral.[3] However, doing so can cause negative impact on both borrowers and lenders.
What are the Illegal Lending Practices in the Philippines?
Since both 5-6 loan sharks and Sangla ATM lenders are not registered with the Securities and Exchange Commission (SEC) as lending platforms, they share almost the same lending terms and conditions, including the ones below.
1. Excessively High Interest Rates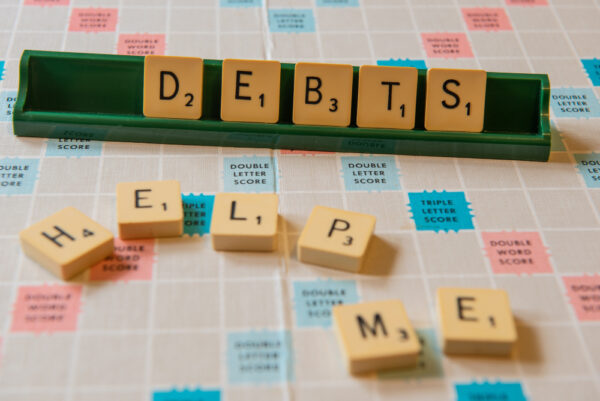 Preying on their victim's desperation, loan sharks charge ridiculously high interest rates that can go over 100%. Loans from them have to be repaid in a short time.
According to the SEC, the Supreme Court has already ruled the 5-6 lending scheme to be illegal. However, no ceilings were set for its interest rates. The Philippine law on loan sharks and even on legitimate lenders provides the borrower and the lender the freedom to agree on interest rates and fees of the loan.
The Bill of Rights (Art. III, Sec. 20) of the 1987 Charter protects borrowers from being imprisoned for debt. However, if all terms of the loan agreement are put into writing and are agreed upon by both parties, the borrower is still liable to pay off any borrowed amount from a lender.
2. Requiring an ATM Card or ID as Collateral
The BSP has warned the public against loan sharks in the Philippines that operate Sangla ATM schemes. This illegal money lending system works by requiring borrowers to turn over their ATM cards and share their PIN and other confidential bank account information with a loan shark. Other loan sharks may take a borrower's passport, driver's license, or any ID as collateral for the loan.
Sangla ATM is dangerous because loan sharks could withdraw higher amounts than what they lend. It also exposes the victim to identity theft, unauthorized transactions, and other banking scams on their ATM accounts.
3. No Formal Loan Contract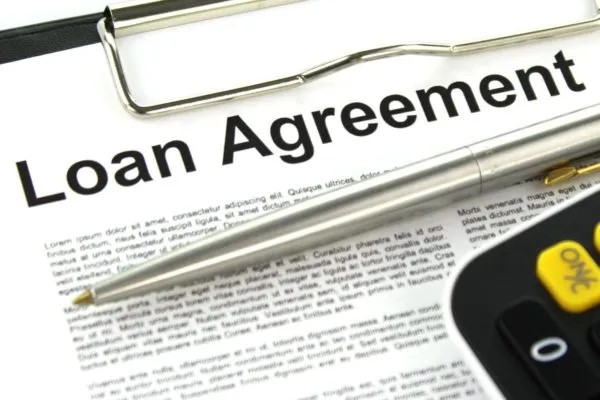 Unlike banks, government agencies, and licensed private lending companies, loan sharks don't provide any written document that specifies the terms of the loan.
This makes borrowers prone to abuse like adding extra charges any time. Because of the absence of a legally binding contract, there's no way to report or file a complaint for any violations of the verbal agreement and the law.
4. No Record of Repayments
Aside from lack of a written loan agreement, loan sharks also don't provide a record of their borrowers' repayments. This allows illegal lenders to increase the debt since borrowers may not be keeping track of how much they still owe.
5. Unfair Debt Collection Practices
Loan sharks in the Philippines are notorious for resorting to threats and violence when borrowers can't pay them back. They also pressure people into borrowing more money from them to pay off their loan, burying borrowers deeper into debt.
These illegal lending practices[4] include using threats, insults, obscenities, false representations, and making contact at inconvenient times. Lenders or collection agencies should not make any contact before 6 a.m. and after 10 p.m.
To force borrowers to repay what they owe, loan shark syndicates kidnap them and ask their families for ransom money. In February 2020, two Chinese men suspected to be members of a loan shark syndicate kidnapped a fellow Chinese national after he failed to pay the ₱1 million they lent the victim. According to police, the victim already paid ₱1 million in a wire transfer, but the suspects refused to release him and demanded an additional ₱1 million.[5]

How to Fight Loan Shark Harassment in the Philippines
What happens if you don't pay a loan shark? It's common for most loan sharks in the Philippines to use unlawful practices to pressure borrowers into repaying their loan immediately. When you're a victim of unfair debt collection practices, here are a few tips on how to deal with loan sharks in the Philippines.
Record Your Transactions
Keep a copy of all documents about the loan and record all contacts and transactions made with the lender or its representative
Some debt collection agencies make that threatening call right after working hours. Borrowers who experience this kind of unlawful debt collection measure should record all the details of the call including the name of the person calling, from what agency, for what purpose, and inappropriate remarks made, if possible.
Secure Proof
Take a screenshot of inappropriate posts on social media vindicating you as a borrower.
Most loan sharks resort to social media bullying by posting the borrower's details to discredit the subject. In this case, take a screenshot of the post and immediately report the act to the NBI Cybercrime Division or the PNP-ACG.
Report the Loan Shark to Appropriate Authorities
You may approach different government agencies in the Philippines depending on the nature of loan shark harassment. The SEC can assist borrowers who are being harassed by lenders depending on the issues raised.
Where to report loan sharks in the Philippines:
If the complaint may result in civil or criminal liabilities, then the complainant should seek assistance from the regional courts.
For violations of the Data Privacy Act of 2012, borrowers may seek help from the National Privacy Commission (NPC).
For violations of the Cybercrime Prevention Act of 2012, borrowers should file a complaint with the National Bureau of Investigation-Cybercrime Division (NBI-CCD), or the Philippine National Police-Anti-Cybercrime Group (PNP-ACG).
National Privacy Commission
Mobile: 09055061478; 09708180555
Email: complaints@privacy.gov.ph
NBI Cyber Crime Division
Direct line: 8252-6228
Email: ccd@nbi.gov.ph
PNP Anti-Cyber Crime Group
Address: Col. Lagman Street, Bagong Lipunan Camp Crame, Quezon City, 1100
Hotline: 8723-0401 local 7491
Smart/Viber: +639618298083
Facebook: Facebook.com/anticybercrimegroup
Twitter:@pnpacg
Read more: Ask Moneymax: What to Do When Harassed and Threatened by Lenders? SLAP!
How to Avoid Loan Sharks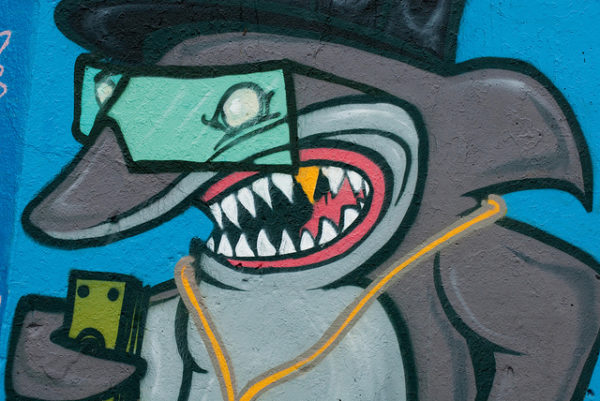 So, you've been victimized by a loan shark. To ensure you won't go through that harrowing experience again, be more careful and vigilant when dealing with lenders.
Keep these tips in mind when loaning money to avoid dealing with a loan shark again:
Stop transacting with a lender that shows signs of being a loan shark.
Beware of lenders who reach out to you. Loan sharks typically use public records to get the contact details of their potential victims. If you get an email or text message from a stranger offering you a loan, just ignore it. Legitimate lenders don't do that.
Check if the lender is licensed. Use the Securities and Exchange Commission (SEC) website[6] to verify if the lender is authorized to operate in the Philippines. Is there a list of loan sharks in the Philippines? Well, if you can't find the lender's name on the list of SEC-registered companies, that's already a sign that you shouldn't be transacting with them. You can also check the SEC's list of lenders with revoked or suspended certificate of authority.
Explore other ways to borrow money. If you're declined for a personal loan from a bank or government agency, try other licensed private lenders who may consider approving you for a loan even if you have a low credit score or low income.
Manage your loans responsibly so you don't have to resort to transacting with loan sharks as payment for your outstanding balances.
Final Thoughts
Borrowing money is a huge responsibility. Whether you're dealing with a loan shark or a legitimate lender, you're obliged to pay back the funds you owe. However, your inability to pay the debt should not give the lender the right to harass, abuse, or disregard your rights as a person.
Remember that you're protected by the law against illegal lending practices in the Philippines. Know how to fight loan shark harassment in the Philippines. Also, know your rights as a borrower by avoiding a loan shark at all costs, choosing a legitimate personal loan from registered lenders, and seeking help from the right government agency.
Compare Legit Loan Options in the Philippines
Below is a list of best personal loan companies and their loan features. Compare your options and apply through Moneymax!
Personal Loan Provider

Minimum Loan Amount

Maximum Loan Amount

Minimum Annual Income

Approval Time

Metrobank

₱20,000

₱1 million

₱350,000

7 days

BPI



₱

20,000

₱2 million

₱

300,000

5 to 7 banking days

EasyRFC

₱

10,000

₱150,000

₱

120,000

As fast as 24 hours

Maybank



₱

50,000

₱1 million

₱

300,000

Apply online in just a few clicks

RCBC



₱

50,000

₱1 million

₱

360,000

5 to 7 banking days

SB Finance




₱30,000

₱2 million

₱180,000

5 banking days

CIMB



₱

30,000

₱1 million

₱

180,000

24 hours

HSBC



₱

30,000

₱500,000 or 3x gross monthly salary, whichever is lower

₱

168,000

5 to 7 banking days

CTBC



₱2

0,000

₱1 million

₱

180,000

3 to 5 banking days
Sources:
DISCLAIMER: The information provided on this website does not, and is not intended to, constitute legal or financial advice. All information, content, and materials available on this site are for general informational purposes only. Information on this website may not constitute the most up-to-date legal or other information and is subject to change without notice.
No user of this site should act or refrain from acting on the basis of information on this site without first seeking legal advice from their own attorney in the relevant jurisdiction. Only your individual attorney can provide assurances that the information contained herein – and your interpretation of it – is applicable or appropriate to your particular situation. Use of, and access to, this website or any of the links or resources contained within the site do not create an attorney-client relationship between the reader, user, or browser and website authors, contributors, contributing third parties, and their respective employers.
All liability with respect to actions taken or not taken based on the contents of this site are hereby expressly disclaimed. The content on this posting is provided "as is;" no representations are made that the content is error-free.