Did you know that a student from Isabela recently received a scholarship from Duke University[1] in Durham, North Carolina? Edrian Paul Liao, a Philippine Science High School graduate, dreams of creating innovations combining technology with agriculture to help farmers like his dad. Edrian's story can be every Filipino student's story, too, if you start searching for the right scholarships in the Philippines.
It's interesting to know that there are scholarship programs for incoming college students in the Philippines. You need not look far for financial assistance for students to pursue your dreams because we've compiled a list of where to apply for scholarships in the Philippines, from government agencies to private institutions.
What are the Available Scholarships in the Philippines for 2022?
Government Scholarships for College Students in the Philippines
CHED Scholarship 2022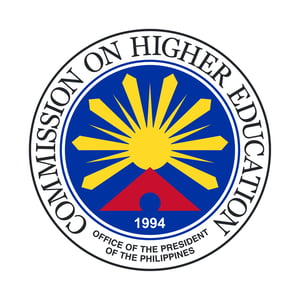 The Commission on Higher Education (CHED) is currently accepting applications for scholarships and grants for SY 2022-2023 under the State Scholarship Program (Full Scholarship and Partial Scholarship) and Private Education Student Financial Assistance (PESFA).
Deadline of application: August 15, 2022
Total benefits:
₱120,000 for private colleges and universities
₱80,000 for public colleges and universities
Primary qualification: General weighted average (GWA) of 93%
Other qualifications:
Filipino citizens graduating from high school
General weighted average (GWA):

Full scholarship: 96%
Half-merit scholarship: 93%-95%

Must enroll in recognized priority programs in Private Higher Education Institutions (PHEI) or State Universities and Colleges (SUCs) or accredited Local Universities and Colleges (LUCs) with Certificates of Program Compliance (COPC)
Parents of applicants must have a maximum combined annual gross income of ₱400,000 (Solo parents and guardians annual income must not exceed the said amount.
Applicants must avail of only one government-funded financial assistance program.
Requirements:
If you want to know how to get a scholarship from CHED, it requires two sets of requirements:
Academic documents composed of Form 137 or report card from high school and duly certified true copy of grades for Grade 11 and 1st Semester of Grade 12 for graduating high school students
Income documents can be any of the following:

Latest ITR of parents or guardians, if employed
Certificate of Tax Exemption from the BIR
Certificate of Indigency from the barangay
Certificate/case study from DSWD
Latest copy of contract or proof of income for children of OFWs and seafarers.
CHED priority courses:
Before applying, please note that CHED has a list of priority courses that applicants should enroll in.
Engineering and Technology - Examples of programs under this discipline include Food Engineering, Geodetic Engineering, and Industrial Engineering
Science and Mathematics - Courses to consider include Biochemistry, Biology, Botany, Chemistry, Environmental Science, and Geology.
Information Technology Education - Courses under this include Computer Science, Cyber Security, and Game Development and Animation.
How to Apply for CHED Scholarship
Applicants should create an account (by Region).

National Capital Region (stufap-application.chedncr.com/application.php)
Region 1 (stufaps.chedro1.com/application)
Region 2 (stufaps.chedregion2.com/Controller_application)
Region 3 (chedro3.ched.gov.ph/chedro3stufap)
Region 4 (www.chedcalabarzon.com/csp)
Region 5 (www.chedro5stufap.com/index.php/application/app_form)
Region 6 (chedro6.com)
Region 7 (chedro7.com/csp)
Region 8 (www.chedro8stufap.com)
Region 9 (www.chedro9.com)
Region 10 (bit.ly/CHEDCSPRegionX)
Cordillera Administrative Region (chedcar.com/chedcar_csp)
Region 11 (stufaps.chedroxi.com)
Region 12 (bit.ly/CHEDCSPRegion12)
CHED CARAGA Region (csp.chedcaraga.ph/register)
BARMM (link not yet available)
Upload documentary requirements in PDF format.
Save your username and password.
Regularly check with the CHED Regional Office to track recent updates.
If you submitted the CHED Scholarship application form in 2021 and you're from NCR, you can also check the CHED Scholarship 2021 result by visiting the official STUFAPs CHED NCR Facebook page at www.facebook.com/stufapschedncr.
DOST Scholarship 2022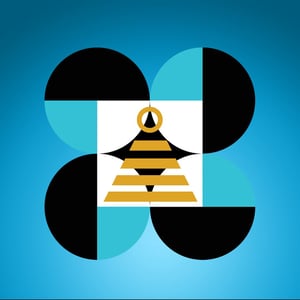 Students who want to pursue a career in science and technology can apply for a scholarship from the Department of Science and Technology (DOST) through the S&T Undergraduate Scholarships Program.[2]
Deadline of application: Wait for DOST announcement
The scholarship application for SY 2022-2023 is now closed (ended December 31, 2021). But those who are aiming to qualify for SY 2023-2024 should wait for announcements from the DOST during the third quarter of 2022.
Total benefits: ₱80,000 - ₱120,000 per year
Primary qualification:
Applicants should be a member of the Science, Technology, Engineering, and Mathematics (STEM) strand in high school or should belong to the top 5% of the class for the non-STEM strand.
Other qualifications:
Natural-born Filipino citizens
"Poor, talented, and deserving" students who belong to a family whose socio-economic status does not exceed the set values of certain indicators;
Residents of the municipality as attested by the barangay
In good health and of good moral character
Must not have any post-secondary or undergraduate units
Have not taken any previous DOST-SEI examination or have taken the DOST-SEI Undergraduate Examination but did not qualify for the scholarship
Qualifier of the DOST-SEI Undergraduate Scholarship but did not avail of the award
Must pass the S&T Scholarship Examination
DOST Scholarship Requirements:
Personal Information (Form A)
Household Information Questionnaire (Form B)
Certificate of Good Moral Character (Form C)
Certificate of Good Health (Form D)
Principal's Certification (Form E1 or E2): Form E1- if the applicant belongs to the senior high school STEM strand class and Form E2 - if the applicant belongs to the upper 5% of the NON-STEM strand senior high school graduating class
Certificate of Residency (Form F)
Parent's Certification(Form G)
Applicant's Certification (Form H)
Signed Declaration by the applicant and the Parent/Legal Guardian (Form I)
Recent (1"x1") picture
Photocopy of Birth Certificate
Parent/s recent Income Tax Return / W2 / Employment Contract for OFW / BIR Cert. of Exemption from Filing of ITR / Brgy. Cert. of Indigency
DOST priority courses
Here are a few of the many courses you may consider when applying for a DOST college scholarship:
Applied Mathematics
Information and Communications Technology
Architecture
Materials Engineering
Astronomy
Mathematics
Astronomy Technology
Mathematics and Science Teaching
Bachelor in Technology and Livelihood Education with Specialization in Information and Communications Technology
How to Apply for DOST Scholarship
Once government scholarships for college in the Philippines from DOST are already available, follow the steps below to apply:
Download an application form online via www.science-scholarships.ph or contact any DOST office and regional center.[3]
Contact the following for inquiries on the DOST scholarship application process:
S&T Scholarship Division
Telephone number: (02) 8837-2071 loc. 2382
Mobile number.: 09278868816;
E-mail: seischolarshipsug@gmail.com
Online system: www.science-scholarships.ph/support
Facebook: www.facebook.com/CHEDscholarship
Read more: 11 Educational Plans in the Philippines Every Parent Should Consider
GSIS Scholarship 2022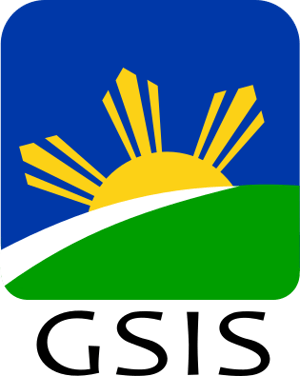 The Government Service Insurance System (GSIS) scholarship for Filipino students is also known as the GSIS Educational Subsidy Program (GESP). The GESP recipient will be entitled to a subsidy of ₱1,000 not to exceed ₱10,000 per academic year. Also, the GESP grant is non-transferable.[4]
Deadline of application: Closed for SY 2022-2023; wait for the GSIS announcement on the next intake
Total benefits: ₱10,000
Primary qualification: Children or family members of active GSIS contributors
Other qualifications:
Grantees should be college students at any year level (with a four-year or five-year course and enrolled in any CHED-recognized school) without any scholarship from a public or private organization.
Parents have permanent employment status and are within the salary grade 24 (or its equivalent) and below.
Have no underpaid or unpaid loan amortization for more than 3 months
If you don't qualify for the GSIS scholarship, worry not. A college education financing alternative you may consider is a student loan or education loan from the GSIS.
GSIS Scholarship requirements
To apply for a GSIS scholarship, here are the documents you should submit:
Student's birth certificate
Certificate of registration of grades
Certificate from a college verifying that you're enrolled or accepted during the current academic year and which indicates your course, the duration of your course, and your year level
Grade of at least 80% with no incomplete or failed ratings in any subject within the previous year.
Certificate of employment or service record (if applicable)
Properly filled out GESP application form
How to Apply for GSIS Scholarship
Download, print, and fill out the application form.
Once done, send a copy of the application form and other documents mentioned above to gesp@gsis.gov.ph
---
🎁 Fund Your Goals with a Citi Personal Loan and Get a Free Gift!

Achieve your financial goal—whether it's a new business, vacation, home improvement, car purchase, or tuition payment—with a personal loan from Citibank. Borrow up to ₱2 million, enjoy a low interest rate, and pay for your loan for up to five years.

If you apply for a Citi Personal Loan through Moneymax until June 15, 2023, you'll get a reward worth up to ₱10,990 upon loan disbursement! Promo terms and conditions apply.

Note: This product is sold by Union Bank of the Philippines, using certain trademarks temporarily under license from Citigroup Inc. and related group entities.
---
Private Scholarships for College Students in the Philippines
LANDBANK Scholarship
The LANDBANK Gawad Patnubay Scholarship Program[5] was hailed as an outstanding development project by the Association of Development Financing Institution in Asia and the Pacific (ADFIAP) under the Corporate Social Responsibility category of the ADFIAP Awards 2014. It was also chosen as Champion for Best CSR Project by the Bankers Institute of the Philippines (BAIPHIL) in 2017.
Scholarship benefits:
Full tuition
Monthly allowance
Book allowance
Thesis funding
Licensure examination subsidy
₱30,000 - ₱50,000 cash incentive for honor students
Primary qualification:
Incoming freshmen: GWA not lower than 85 or equivalent and has no failing grades in any subject
Incoming second-year and third-year students: GWA of 2.5 per semester or its equivalent with no grade below 3.0 or its equivalent in any subject
Other qualifications:
The following may be eligible to apply for the Gawad Patnubay Scholarship Program:
Filipino citizens
Have gone through initial screening procedures of partner universities
Preferably dependents of active members of cooperatives of small farmers and fishers currently being assisted by LANDBANK or LCDFI, or of Agrarian Reform Beneficiaries (ARBs) and Agrarian Reform Communities (ARCs)
Must not be recipients of any other financial assistance, grant, or scholarship from other external sources
Annual total family income must not exceed ₱300,000.00 as stated in their BIR Income Tax Return (ITR), with exemptions on a case-to-case basis as may be determined by the Selection Committee
Requirements:
Duly filled-out scholarship application form which can be obtained from Landbank's partner universities which include Central Luzon State University, Central Mindanao University, and the University of Mindanao among others.
Photocopy of the certified true copy of birth certificate PSA certified birth certificate
Two 2"x 2" ID photos
Medical certificate
Photocopy of recent ITR of parents or BIR certificate of tax exemption
A certified true copy of grades
LANDBANK Scholarship priority courses: Agriculture-related disciplines like BS Agriculture and BS Fisheries
How to Apply for LANDBANK Scholarship
Students who passed the qualifying exams or are currently enrolled in one of the 17 partner schools and taking up an agriculture-related course may submit the application form and all the other requirements to their respective University Student Affairs Office on or before the published deadline. Download the form here.[6]
Megaworld Foundation Scholarship

Megaworld Foundation's college scholarship program[7] began in 1999 to help bright and deserving students. The program has 5,800 grants and 602 graduate scholars from 2007 to 2018.
Scholarship benefits:
Full tuition fee
Yearly allowance
Opportunity to work in Megaworld Corporation and/or its subsidiaries and affiliates
Primary qualification: An average of at least 85% or its equivalent, and with at least 80% grade in all subjects
Other qualifications:
Certificate of upper 10% class ranking of graduating batch (original copy)
Passing result of university entrance exam, letter of admission, or certificate of enrollment (photocopy but need to bring the original for verification)
Megaworld Scholarship requirements:
Birth certificate of applicant and guardian (photocopy but need to bring the original for verification)
Income Tax Return (ITR) not exceeding ₱300,000.00 combined gross annual income (original copy) / Affidavit and BIR Certification of Tax Exemption of Father and Mother or Guardian Birth Certificate (original copy)
Utility bills such as electricity, water, internet, etc. 2 2X2 I.D. pictures
2 1X1 I.D. pictures
Photograph of the applicant with family/guardian
NBI Clearance
How to Apply for Megaworld Scholarship
Upon completion of the above requirements, the applicant shall be asked to fill out certain documents and shall undergo exams and interviews to further assess qualifications.
Applications with incomplete details and requirements will not be processed.
Related articles:
How to Get a 100% Scholarship in the Philippines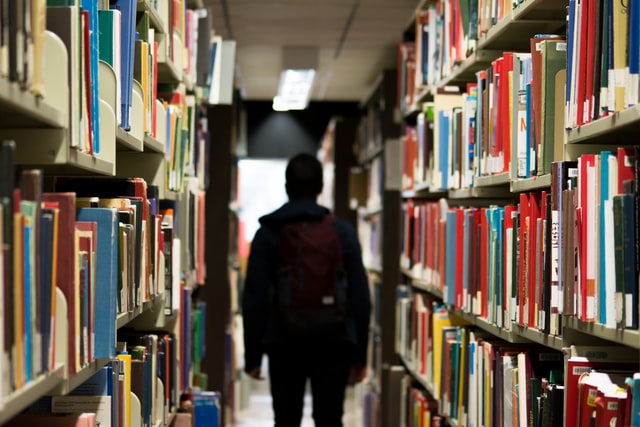 Getting financial help is something to be thankful for. But getting a 100% or full scholarship is a really big help to struggling Filipino families. If you're planning to apply for a scholarship grant and hoping to get 100%, then here are a few things you should start doing.
1. Prepare in Advance
When we talk about preparation, we shouldn't just consider practicing for the interview that will happen in a week or more. Preparation for a full scholarship involves having good grades during high school and senior high school. A 100% scholarship includes full tuition and allowances which may not just be easily handed over to someone who has failing grades and who didn't hit the required average.
Doing well in secondary school will prepare you from overcoming the tedious application process for scholarship programs in the Philippines for college students and the rigorous requirements for you to maintain it for four years.
2. Start Collecting the Required Documents
Incomplete documents can make your application invalid. You're lucky if your parents are keeping original copies of their ITRs or payslips and your birth certificate.
If these aren't available, you may need to start contacting relevant government agencies. It takes weeks to get copies of important documents, so make sure to get a head start on this.
3. Learn More about the Scholarship Program
Searching and reading about the scholarship program you're applying for gives you a better understanding of what the scholarship's actually looking for in a beneficiary or scholar. Some programs require priority courses. And if you're not interested in the courses, then why's there a need to apply?
Some programs may not provide living allowances. Even though you've been granted a full-tuition subsidy, if it requires you to be miles away from home, then it might still be difficult to sufficiently fund your college education.
Read more:
Other Tips to Get Approved for a Scholarship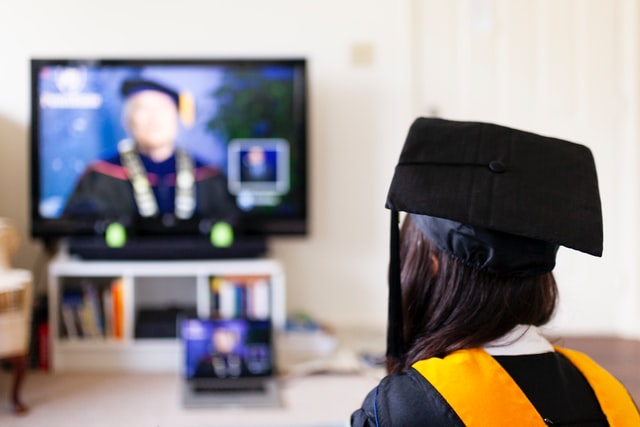 Here are some things you should still consider doing if you want to get scholarships in the Philippines for college students:
1. Search for Scholarships Online and Apply Early
Start looking for scholarship programs at the beginning of your last year in high school. Some programs start accepting applications a year earlier. If you're really interested, work your way to looking for the best scholarship program.
2. Plan Ahead
Parents and children should plan about college early on. Two years before graduating from high school, you should've decided on the college degree or course that suits your interest and skills. The K-12 strand you've chosen gradually defines your college course and career path.
Read more:
3. Prepare Well for Interviews and Entrance Exams
The most generous scholarship programs in terms of benefits have a rigorous application process. Review and practice answering questions in written and oral form.
4. Be Firm and Consistent
You can't just choose Biology, for example, just because the scholarship prioritizes this course. Be firm with your choice of a college degree, so you can enjoy the grant throughout your college years without regret.
Final Thoughts
With so many scholarships in the Philippines for college students, there's always a good chance to continue education and get a degree even if your family's not financially capable to support your education. Don't let poverty stop you from achieving your dreams. Apply for a scholarship program now!

Sources: