"Pasensya na, anak. Hindi ka namin kayang pag-aralin sa college."
For parents, the guilt over failing to support their child's needs is one of the worst feelings in the world. Nobody wants to be that parent who can't afford to send their child to a good school.
Non-parent breadwinners of the family don't have it any better. If you're the one supporting your sibling's, cousin's, or niece/nephew's college education, you'll be making some sacrifices to sufficiently pay for their school expenses.
College education in the Philippines has been and will become more expensive because of rising inflation. So while you're still young and earning a stable income, start saving for education now. Read further to know how much you need to save for your child's college fund, taking into account costs like tuition fees.
When Should You Start Saving for Education in College?
The answer is as soon as possible. If you're an expecting parent, you can start saving even before your child is born.
It's an ideal time to begin saving for a college education because your expenses won't be as big compared to when your child starts preschool or grade school. Plus, starting a college fund for kids while they're still very young gives you at least 10 to 20 years to create an education savings plan.
Of course, not everyone's financial situation and priorities are the same. But the sooner you find and employ ways how to save up for college tuition, the more funds there will be available to offer more options for the future college student.
Saving Money for Education: 5 Steps to Take as Early as Now
Paying tuition fees is the biggest financial responsibility for anyone who's in charge of a child's education. This is why it's better to save up ahead for a period than stress yourself finding ways to pay for school expenses when they start coming in.
So how will you start saving for college education costs? These five steps should give you a head start.
Step 1: Set Your Tuition Fund Goal
Everything starts with a goal. Ask yourself: What is my target school? How much will tuition cost there? When you've come up with definite answers, you'll know how much to save for the education of your young loved one.
✍️ Choose the School Wisely
Your choice of school will greatly affect your finances and the child's well-being. Give it careful thought—think long-term and be realistic about how much you can afford today and in the future.
For example, if you aren't sure you can sustain a high and steady income, don't send your kid to the most expensive school in the Philippines or have them study abroad, even though you can pay for it in the first few years.
Huge financial setbacks in the family, such as a job loss or medical emergency, will force you to transfer your child to a cheaper school just so you can keep up with the tuition payments. Consider its serious implications. For one, research shows that changing schools can be bad for a child's mental health.[1]
✍️ Compute Your Target Amount for Tuition Fund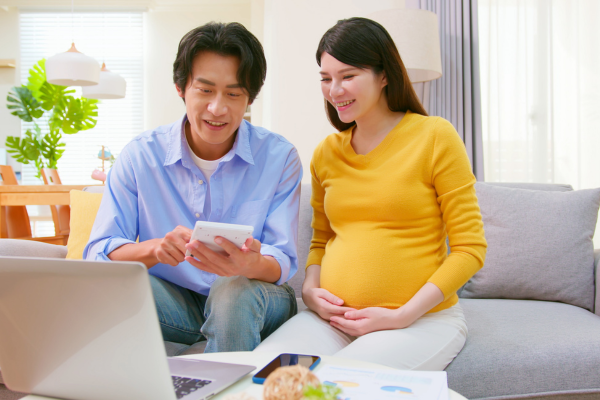 Once you've determined your target school, find out its current tuition fee. For the annual tuition of Philippine universities and colleges, refer to the FindUniversity.ph website.[2]
Once you have the figures, you'll know how much to save for education, and you can calculate the future cost of your child's college tuition.
These factors should be included in the computation of your target tuition fund:
The annual rate of tuition increase (According to financial experts, tuition fees go up by a yearly average of 10%.)
Number of years until the child goes to school
The current tuition fee of your chosen school
How to Compute the Amount for Saving for Education in College
For easier computation, you can use an online cost of education calculator, also called an education budget calculator. This digital tool allows prospective parents and students to compute how much they have to pay for fees in a particular school.
Some universities and colleges in the Philippines—such as the University of the Philippines (UP) Diliman,[3] University of Nueva Caceres,[4] and Adventist University of the Philippines[5]— have an online calculator or sample tuition computation on their respective websites.
Simply enter the required information in the education budget calculator to see how much to save for education for one year. Remember to factor in the 10% annual tuition increase rate and the number of years until the child goes to college.
The easiest way to compute how much to save for education in college is to use the Sun Life Education Budget Calculator. Here's how to do it:
Access the online education cost calculator on the Sun Life Philippines website.[6]
Move the How old is your child now? slider to enter the age of the child.
Select the child's potential field of study (i.e., IT, Engineering, Nursing, etc.).
On the Results page, view the estimated tuition cost based on the average annual tuition fee of top-tier, mid-tier, and state universities in the Philippines.
Select the university type (top-tier/mid-tier/state) and click on How Much Should I Save?
Enter your existing education savings amount and expected monthly savings for college tuition.
Click the See My Results button.
View the estimated cost of education, projected savings for the number of years you'll save up for tuition, and the estimated deficit (or the total amount you need to save up). At the bottom, you'll also see how much to save for education every month for the number of years until the child enters college.
Sample College Education Cost Computation
Let's say you want your one-year-old baby to take an Engineering degree at a state university in the Philippines in the future, and you have ₱10,000 savings for education in the bank.
This is what the estimated costs and savings will look like using the Sun Life Education Budget Calculator:
Total college education cost: ₱1,486,989
Projected savings in the bank (after 17 years): ₱10,398
Estimated deficit (how much you need to save for education costs): ₱1,476,590
How much you need to save per month: ₱7,238
Step 2: Create a Savings Strategy
Allocate a fixed amount or percentage of your monthly income for the tuition fund. It doesn't matter if the amount varies—at least you have some money set aside regularly just for that purpose.
✍️ Follow the 80-20 Savings Formula
The 80-20 rule is a savings formula based on Pareto's Principle or "the law of the vital few." Using this formula, you'll base your budget on your take-home income, after taxes and other expenses are deducted from your salary.
This formula simplifies the saving process by splitting 20% of your income into savings. The remaining 80% is allocated to 50% for your needs and 30% for your wants.
While it may be difficult to separate your needs and wants, the 20% you take away from your monthly income is an absolute for when you're saving for your child's education.
On a take-home income of ₱50,000, the amount that goes into your child's education fund each month is ₱10,000. This amount, multiplied by 15 or 16 years, will give you a total of ₱1.8 to 1.92 million.
The possible costs per year exceed this amount, with the average costs for a year getting closer to ₱1 million. This means that a simple savings plan won't be enough and that you need to find other ways to grow your money to provide for your child's entire schooling.
Related article: How to Save for College Education? These Extraordinary Women Share Their Experiences
Step 3: Invest Your Money
Saving money in a regular bank account won't be enough for your child's college education. It will yield only around 0.25% interest. Instead, put your money where you'll get higher returns, ideally one that more or less matches the 10% growth rate of tuition cost.
✍️ 5 Ways to Build a College Tuition Fund

in the Philippines
Go for a long-term investment that allows saving and growing your money for your child's education. The right education investment for you will depend on your needs, goals, and risk appetite.
New parents may consider these five investments for building a tuition fund:
1.
Education Plans
These pre-need plans are designed particularly for parents who want to save for their children's tuition over a span of five to 18 years.
Most education plans feature a small first investment amount, usually around ₱20,000. Essentially, two months' worth of savings will allow you to start building the fund.
Many companies that offer education plans also provide ways of growing the fund beyond the minimum requirement for your child to complete their degree. Some of these products include a life insurance policy or further investment growth options.
Today's education plans are far from the traditional pre-need plans of the past, so no need to worry about losing your investment. Check out this article to find out more about educational plans in the Philippines.
2.
Pag-IBIG MP2 Savings
Take advantage of an additional savings program from Pag-IBIG that earns higher dividends, which you can receive every year or after five years.
For just a minimum contribution of ₱500 per month, you have the option to boost your savings with an amount that suits your budget. Compared to your regular Pag-IBIG Fund savings, MP2 earns higher dividends and is tax-free and government-guaranteed.
3.
Stocks Investing
Because you have more than 10 years to save up for tuition, it's ideal to invest long-term in high-risk, high-return stocks where your money can grow at higher rates than other investment tools.
4.
Mutual Funds and Unit Investment Trust Funds (UITFs)
These are great alternatives to stock investing for busy parents who don't have time to monitor and analyze the stock market. Professional fund managers will do the difficult work for you. Specifically, an equity mutual fund, whose underlying portfolio is equity or stocks, can yield high returns over time.
5.
Variable Unit Life Insurance (VUL)
On top of an investment component, a VUL plan also provides life insurance. Getting a VUL policy will protect your children financially in case you can no longer support them due to death or permanent disability.
Step 4: Start Investing Now
The sooner you start building a tuition fund for your child, the less expensive your financial preparation becomes. As a new parent-investor, time is your ally—your money has a long time to grow. So don't delay saving up and investing in your child's future.
Step 5: Track Your Progress
Building a tuition fund is a continuous rather than a one-time process. From time to time, evaluate your savings and investment strategies, as well as your family's financial situation and goals for your child's education.
This way, you'll know which ones work or don't work and be able to adjust accordingly. Monitoring your tuition fund's progress regularly also lets you know if you need to put more money into it.
How to Accelerate Your Savings for College Education
Got little time to build your child's college tuition fund? Or do you want to achieve this financial goal the soonest time possible? Here are some tips to help you save up for tuition faster.
✔️ Consider All Costs When Setting Your Target Amount
There's no way to know what field of study your child will pursue when he or she grows up. But what your child wants to take up in college will significantly impact your saving strategy for education.
This is why you need to consider all the costs associated with studying medicine, engineering, law, film, and other expensive courses when setting a savings goal. Hence, it's better to overestimate than underestimate your tuition goal amount.
See also:
✔️ Teach Your Child the Value of Education
Education is the best investment—make sure that your child knows this. While you're at it, teach them the importance of knowing how money works in their lives, even at a young age.
Involve your child in the whole saving process for their education. Encourage them to put cash gifts from godparents and relatives into their college fund. This will train them to be financially responsible early on.
✔️ Boost Your Child's Tuition Fund Whenever You Can
Add more money to your child's tuition fund each time you receive a bonus, no matter how big or small. Put aside money regularly whenever you have extra, and the amount will accumulate over time. As much as possible, don't touch this college fund until your child needs to use it.
✔️ Consider Your Career and Salary Trajectory
As your child grows, so should your salary or income. Find additional income sources to help with your education fund building.
To do this, improve your skills or learn new ones (through free TESDA online courses, for example) that will help you land bigger, better, and higher-paying roles at work. You can even start a small business with low capital. There are so many options to explore!
✔️ Avail of a Personal Loan
If you've got little time to save, consider getting a personal loan for education from a reputable bank. This will help you meet your urgent need to pay for tuition in any school you prefer.
You can also charge tuition fees and other school expenses on your credit card. Repayments will be easy on your budget with fixed loan terms and low interest rates.
To find education loans with affordable terms, use Moneymax for comparing personal loans in the Philippines. Check out these great options for a personal loan in the Philippines and find one that suits your requirements.
| Personal Loan | Minimum Loan Amount | Maximum Loan Amount | Monthly Add-on Rate | Minimum Annual Income | Approval Time |
| --- | --- | --- | --- | --- | --- |
| UNO Digital Bank Personal Loan | | | | | |
| Metrobank Personal Loan | | | | | |
| UnionBank Personal Loan | | | | | |
| BPI Personal Loan | | | | | |
| RFC Loan | | | | | |
| Tonik Flex Loan | | | | | |
| Tonik Quick Loan | | | | | As fast as 1 hour |
| Tonik Big Loan | | | | | 7 days |
| Tala Loan | | | | | 24 hours |
| HSBC Personal Loan | | | | | |
| CIMB Personal Loan | | | | | |
| Maybank Personal Loan | | | | | |
| RCBC Bank Personal Loan | | | | | |
| SB Finance Personal Loan | | | | | |
| CTBC Bank Personal Loan | | | | | |
| PSBank Personal Loan | | | | | |
✔️ Just Start Saving!
No matter how much extra cash you have, just save it. What matters is that you start saving for education. It must become an automatic part of your process each time you receive your paycheck. From there, you have many ways to grow your savings over time.
Related article: Are You Eligible for These Scholarships in the Philippines?
Final Thoughts
Education is an investment for the future. Saving for the education of your child in college involves a lot of commitment, time, effort, and of course, money. It's better to go through all of them rather than feel sorry years later for failing to secure your child's education. After all, your child's future is worth sacrificing for.

Sources: