Besides completing schoolwork, another challenge students must face is maximizing their allowance on the daily. Education is expensive, so whether you're a parent or guardian financing a child's education or a professional taking a postgraduate degree, it's no surprise if you want to score a discount every time you can.
Student discounts are a welcome opportunity to stretch your daily budget for school needs. Know where you can present a valid school ID or proof of current enrollment to get discounts on various products and services in the Philippines. Below are some of them.
Where to Get a

Student Discount

in the Philippines
Sending a child to school or going to one yourself can be expensive, especially if you don't have any scholarship or grant to help offset tuition and other fees.
To stretch your budget and cover all your needs, you have to save when you can. Read on to get some tips on how and where to use your student discount privileges in the Philippines.
Student Discounts on Public Transportation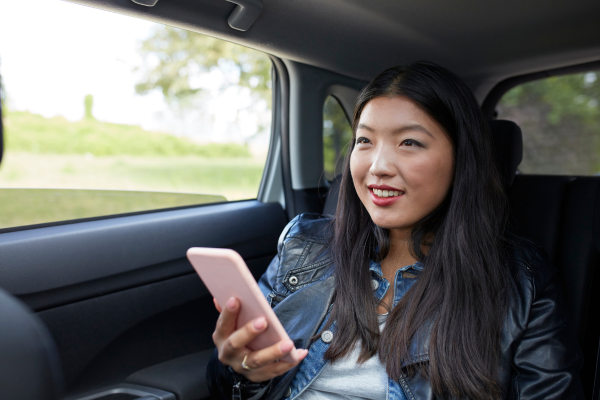 Student discounts on transport fares aren't new in the Philippines. Here, students enjoy lower fares in jeepneys, buses, and tricycles.
With the signing of Republic Act 11314, also known as the Student Fare Discount Act, the mandatory 20% discount for students has been expanded to include all forms of land, sea, and air transportation.
Below are some transportation companies that provide discounts to students.
👛 Grab

Student Discount
Grab recently updated its student discount availment process for services like GrabCar. Previously, to get a discount, students had to take an extra step by inputting a dedicated promo code to verify eligibility.
Now, as of July 14, 2023, all you have to do to get a student discount on Grab is to select the student option. Your discounted fare will apply automatically.
To register your account and apply for a student discount, just follow the steps below.
Log into your Grab mobile account and click Account.
Under General, tap Help Center and search for Using Special Discounts with Grab Services.[1]
Take note of the requirements for students: Valid student or school ID and current school registration form (must reflect the current academic year)
Scroll down and tap Email Us.
Select the appropriate status from the dropdown menu (I am a Student).
Enter the name of the school and course.
Upload your student/school ID and current school registration form.
Click Submit.
A prompt will appear to indicate whether your application is successful or not.
It will take seven to 10 business days to process your application. You will be notified of the status of your application via email. If approved, your privileges will be valid for one year from the time of registration. You may apply for renewal as long as you still meet the requirements.
To avail of the discount when using any GrabCar service, make sure to bring your school ID for the driver to verify. Also, make sure that the name on your ID matches the name registered on your Grab account.
👛 Angkas

Student Discount
Angkas also offers discounts for students. To apply, follow the steps below.[2]
Go to the student discount application form.
Log into your Google account that you'd like to associate with your Angkas account. Take note that both your Google account name and photo will be recorded and submitted as part of the form.
Provide your name and Angkas registered number.
Upload your school registration form and school ID.
Expect to receive an SMS notification confirming the status of your application. If you don't receive it within five business days, you may contact Angkas directly for verification.
👛 Emirates Airlines

Student Discount
Get reduced flight costs to over 250 destinations when you book your flight with Emirates Airlines until March 31, 2024 using the promo code STUDENT.
As an eligible traveler, this promo entitles you to an up to 10% discount on Economy Class and 5% on Business Class fares. You also get flexible options to change your flight date and 10 kilograms extra baggage allowance or one extra piece of baggage.
This offer is valid only for full-time students at accredited schools and universities who are between 16 and 31 years old at the time of the travel date. Don't forget to present your valid student ID and/or your university acceptance letter at the airport check‑in counter when asked in order to avoid forfeiting your benefits.[3]
👛 Philippine Airlines

Student Discount
Did you know that you can avail of a 20% discount on Philippine Airlines' base travel fares for one-way and round-trip PR/2P domestic flights?
If you are enrolled in an elementary, secondary, technical-vocational, or higher education institution in the Philippines, you are automatically eligible for this promo. To avail of the student discount, simply present your valid school ID or validated school enrollment or registration form for the current school year.
Philippine Airlines doesn't, however, allow students enrolled in post-graduate degree courses and informal short-term courses such as dancing, swimming, music, and driving lessons, and seminar-type courses. The discount also does not apply to Economy Supersaver and Economy Saver, as well as promo fares and international routes.[4]
👛 Singapore Airlines

Student Discount
Do you often fly via Singapore Airlines? You can enjoy student privileges for its Economy Class, Premium Economy, and Business Class flights.
Furthermore, you can enjoy up to 50 kilograms of checked baggage and the flexibility of changing your travel dates minus the fees. Also, you'll get a 12-month validity on your ticket.
To avail of a student discount at Singapore Airlines, you should be currently enrolled at an eligible college or university and be a KrisFlyer member. You can apply for a verified student status through your KrisFlyer account. Verification is done only once a year.
Just provide your first name and last name, the name of your college or university, and the date that shows you're currently enrolled for the term. The date should not be older than three months.
Other acceptable documents you can provide are the following:
Student ID card
Offer letter
Enrollment letter
School transcript
Tuition receipt
Student Discounts on Laptops and Other Tech Products
Tech products like laptops and tablets are now more important than ever because many schools embrace a flexible setup that involves distance learning. Luckily, students can avail of various promotions from stores.
💻 Apple

Student Discount
Apple offers an education discount for newly accepted college students—as well as their parents, teachers, lecturers, and school staff—on the following laptop and tablet models.
MacBook Air and MacBook Pro
iMac
iPad Pro, iPad Air, iPad, and iPad Mini
If you order online straight from the Apple website, you can avail of an iPad or Macbook student discount in the Philippines. Check out these discounted Apple products students and educators can get:
MacBook Air

13-inch M1 chip: starts at ₱51,990
13-inch M2 chip: starts at ₱63,990
15-inch M2 chip: starts at ₱76,990

MacBook Pro

13-inch M2 chip: starts at ₱68,990
14-inch M2 Pro chip: starts at ₱116,990
16-inch M2 Pro chip: starts at ₱143,990

iMac

8-Core CPU, 7-Core GPU 256GB: starts at ₱76,990
8-Core CPU, 8-Core GPU 256GB: starts at ₱85,990
8-Core CPU, 8-Core GPU 512GB: starts at ₱97,990

iPad Pro

11-inch: starts at ₱51,990
12.9 inch: starts at ₱68,990

iPad Air: starts at ₱36,990
iPad (10th Generation): starts at ₱27,990
iPad (9th Generation): starts at ₱20,990
iPad mini (5th Generation): starts at ₱29,990
If you buy any of the discounted Apple devices above, you'll get free Apple AirPods with your Macbook or a free Apple Pencil with your iPad. This free Apple accessory promo only runs from June 22, 2023 to October 2, 2023.[5]
To get an Apple education discount in the Philippines, just order from the Apple Education page and proceed to checkout as normal. Since there's no official Apple Store in the country, the downside is that it will probably take weeks for your Macbook or iPad to arrive. But there's also an upside to it: you won't need to provide additional documents to make the purchase!
Another way to avail of an Apple education discount if you don't want to wait is to shop at any Power Mac Store nationwide. This discount cuts the prices of the following devices (up to 10% off):
iMac
MacBook
iPad
AppleTV
Mac Mini
Mac and iPad Accessories
Power Mac's education promo is open to both students and faculty members. If you're a student, faculty member, or guardian buying for a student, just present the following documents at any branch to avail of the Power Mac Student Discount.
For students:
Registration form
Tuition fee receipt
Latest school ID (with student number)
Screenshot of school portal
For faculty members:
Latest school ID
Certificate of employment
Latest payslip
💻 Samsung

Student Discount
Do you prefer Android? If so, good news: you can also avail of a discount from Samsung! Just shop online at the Samsung Education Store and get exclusive discounts on smartphones, monitors, earbuds, smartwatches, and other products. Below are some of the discounts you can expect:
Samsung Galaxy Tab A8 LTE: Up to 17% off
Samsung Galaxy Tab S8 Wi-Fi: Up to 15% off
32-inch Smart Monitor M80C 4K UHD: Up to 50% off
32-inch Odyssey G5 2K QHD 165HzIPS Gaming Monitor: Up to 50% off
There are two ways to sign up for a Samsung Education Store account, and the right method for you depends on whether or not you have a school email. Sign up today and get ₱1,000 off your first purchase!
If you have a school email address:
Sign up for an account at the Samsung Education Store portal.
Enter your school email address and verify your account.
Upon verification, log into the Samsung Education Store using your new Samsung account.
You can now start shopping and enjoy great discounts!
If you don't have a school email address:
Get an access code by filling out the Samsung education offer form.[6] Prepare to upload a digital copy of your school ID or a recent tuition fee receipt.
Once you're done, wait one to two days for the validation of your information.
Once you receive your validation, log into the Samsung Education Store using your new Samsung account.
You can now start shopping and enjoy great discounts!
💻 ASUS

Student Discount
For those looking to get Windows devices for cheap, don't miss the latest Asus student discount in the Philippines. From now until August 31, 2023, enjoy great discounts on ASUS, ROG, and TUF laptops and get exclusive bundle packages worth up to ₱44,000.[7] Some of the exciting freebies that are up for grabs include:
Canon Pixma Printer
Genius Soundbar
ROG Azoth Wireless Keyboard
ROG Delta S Wireless Headphones
ROG Claymore II Gaming Keyboard
ROG Strix Arion S500 Portable SSD
ROG True Cetra Wireless Earbuds
You can avail of this back-to-school promo at any participating ASUS Concept Store and authorized partner online and offline stores.
After purchasing any laptop or bundle included in the promo, fill out the registration form online to receive and claim your goods. Special discounts are automatically applied to the items upon purchase at the store.
💻 Lenovo

Student Discount
If you're looking to study and play games with your Windows device, check out the latest promotion from Lenovo. Shop for laptops on Lenovo's online store and get up to 32% off. Here are some of the discounted models you can expect:
IdeaPad 1i (15-inch, Gen 7): ₱14,995
IdeaPad Slim 1 (15-inch, Gen 7): ₱28,995
IdeaPad 1 (15-inch, Gen 7): ₱31,995
IdeaPad Slim 3 (14-inch, Gen 8): ₱32,995
ThinkBook 14 Gen 5: ₱35,993
IdeaPad Flex 5 (14-inch, Gen 8): ₱41,997
IdeaPad Slim 5 (14-inch, Gen 8): ₱43,995
---
To get even more discounts and perks, use the best credit cards for electronics purchases below:
💳 UnionBank Rewards Credit Card
3x non-expiring reward points when you shop and dine here and abroad
1 non-expiring reward point for every ₱30 spend

4x reward points on online shopping
1 rewards point for every ₱20 spend
0.50% cash back on purchases
Exclusive HSBC perks in 27,000 partner establishments worldwide
Up to 4% cash back on department store spend
Up to 0.3% cash back on other local retail spend
Student Discounts on Learning Resources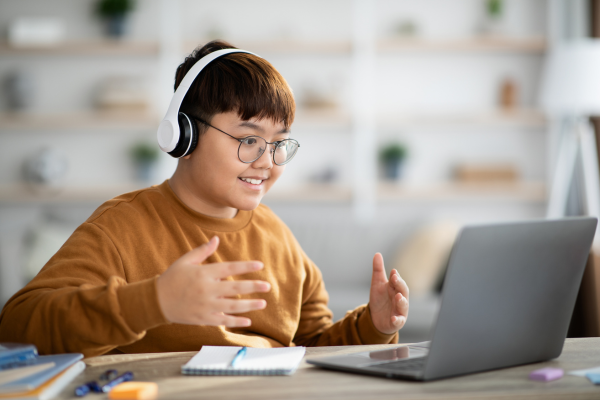 With rising tuition fees in the Philippines, looking for savings in any way you can is a smart move. It's good to know that popular and useful educational tools also come at no cost or with discounts! Below are a few learning resources you can subscribe to for free or without paying the regular price.
✏️ Adobe Creative Cloud for Education

Student Discount
You can enjoy an over 60% student discount when you buy Adobe Creative Cloud for education. Included in the package are the following apps:
Acrobat Pro
Photoshop
Illustrator
InDesign
Premiere Pro
After Effects
Lightroom
XD
Animate
Lightroom Classic
Dreamweaver
Dimension
Audition
InCopy
Character Animator
Capture
Fresco
Bridge
Adobe Express
Premiere Rush
Photoshop Express
Photoshop Camera
Media Encoder
Aero
Prelude
Lightroom Web
Adobe Scan
Fill & Sign
Acrobat Reader
This package also includes 100GB of cloud storage, as well as Adobe Portfolio and Adobe Fonts. The reduced price of Adobe Creative Cloud for Education costs ₱997 per month for the first year, including taxes. This is valid for an annual plan only as it requires a 12-month contract.
✏️ Coursera

Student Discount
Aside from getting scholarships in the Philippines, another way to gain access to education without spending a dime is to look for online courses. Luckily, you don't have to settle for unreliable courses on random video streaming platforms.
Just visit Coursera, where even the free courses offered are lectured by professors from the top colleges in the world. Filter your search to specific subjects as you browse over 2,000 free courses.
✏️ Skillshare

Student Discount
Another great source for online courses is Skillshare, which boasts over 34,000 classes from over 11,000 educators worldwide. While there are no free options, college and university students can get 50% off on a one-year subscription. Plus, you can even apply for a scholarship wherein 10 students who will receive a free one-year subscription to Skillshare are selected every year.
Student Discounts on Streaming Subscriptions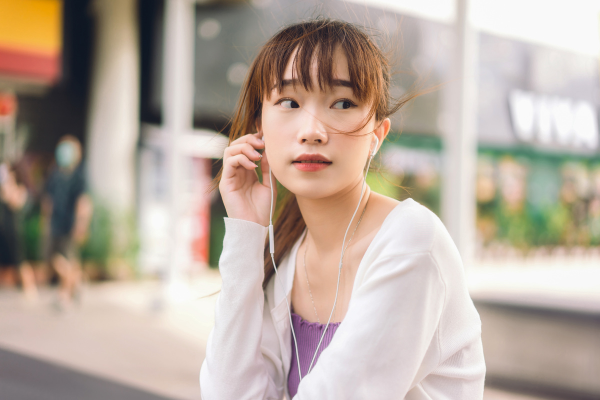 Love listening to music while waiting for your next class? You'll be glad to know that some music streaming providers offer discounts.
🎵 Apple Music and Spotify Student Discounts
Both Apple Music and Spotify allow students to subscribe to their streaming service with a big discount that's good for four years.
A Spotify Premium subscription costs only ₱65 per month for students enrolled in an accredited college or university. The regular price for that monthly plan is ₱129.
Meanwhile, subscribing to Apple Music costs ₱75 monthly for college students, which is cheaper than the regular monthly rate of ₱129. If you qualify for a free trial of Apple Music via the Student Plan, you also get access to Apple TV+ for free, and a special student rate of ₱69 per month when your Apple Music and Apple TV+ trial ends.
🎵 YouTube Student Plan
YouTube also offers a student plan for its Music Premium and YouTube Premium subscription for just ₱95 per month. Listen to music and watch videos with no ads even when you lock your screen is locked or use other apps. You can also save videos to your phone so you can watch them anytime, anywhere, even when you're offline.
Students who are first-time users get a free one-month trial. This offer can be availed of for up to four years and is available only to full-time students currently enrolled at colleges and universities.
Student Discounts on Apparel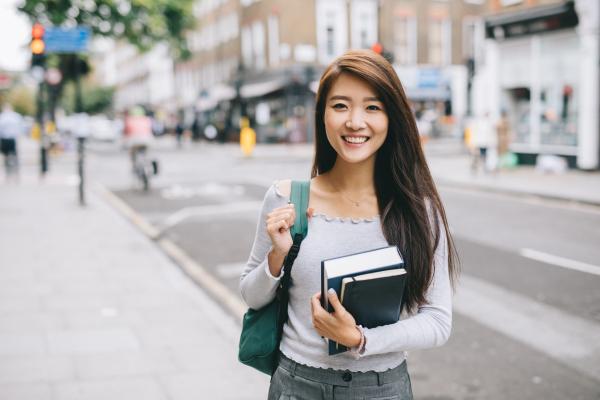 Aside from knowing where to buy school supplies in the Philippines, you should also know where you can save on shoes and apparel. Below are just some of the good ones.
👚 Nike Student Discount
Eligible college and university students get a 10% discount on Nike orders. Upon successful verification of your student status with your SheerID, you'll be issued a one-time use promo code with the 10% discount you can use on select items. You can enjoy up to ₱25,000 in discounts on your Nike orders.
👚 Havaianas Student Discount
If sneakers aren't your thing, you can also avail of a discount when you shop for stylish sandals at the Havaianas online store. All you have to do is verify your student information to get 10% off on trendy pairs.[8]
👚 Sunnies Back-to-School Promo
Need new specs? Get 20% off on prescription glasses at Sunnies with a minimum purchase of ₱3,295. This promo is available until September 15, 2023 in all Sunnies branches nationwide. Just present your school ID when you avail of this back-to-school promo.
Student Discounts on Museums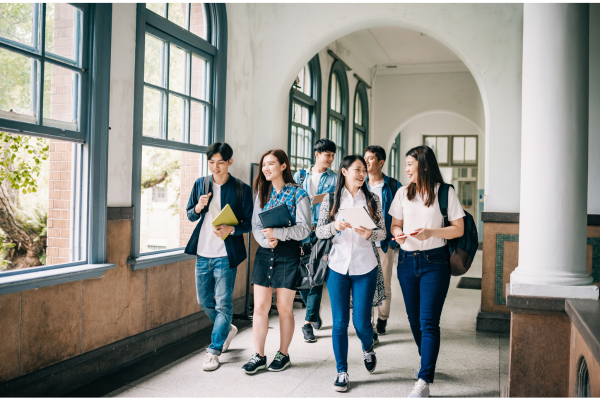 Who said learning is limited to the four walls of a classroom? As a student, you can explore other locations to gain knowledge. What better place to do so than a museum?
Don't worry about expensive entrance fees because museums have no shortage of student discounts
🎨 The Mind Museum

Student Discount
Love science but don't have the budget to splurge on a world-class interactive museum? Fret not—the Mind Museum in BGC offers great ticket discounts for students. Enjoy an educational experience at this world-class science museum for a more affordable price by using your student discount privileges!
Regular adult tickets cost ₱625—but if you're a private school student at any level up to college, you can enter the museum for only ₱425. If you're attending public school, you're entitled to an even bigger discount—you'll be required to pay only a third of the original entrance fee at just ₱190!
You can visit the museum any day except Mondays and Tuesdays. Make sure to bring your valid school ID, current enrollment form, or proof of enrollment upon entering.
🎨 Pinto Art Museum

Student Discount
Pinto Art Museum in Antipolo, Rizal is home to contemporary and emerging art from some of the most talented local artists in the Philippines.
The regular entrance rate is only ₱250, which makes it accessible to the public. If you're a student, just present proof of your current enrollment in a Philippine school or university, and you'll be entitled to an even more affordable discounted entrance fee of only ₱125!
🎨 Ayala Museum

Student Discount
Regular admission at the Ayala Museum costs ₱650. However, if you're a student, you can get in by paying a discounted rate of ₱350.
Just book in advance to secure a slot and inform the museum ahead of time that you'll be availing of the discount. Upon arrival, you will be asked to present a valid ID or proof of enrollment in a Philippine school or university.[9]
Related reading: Study Now, Pay Later: 15 Student Loans in the Philippines
Student Discounts in the Philippines:

FAQs
Below are other frequently asked questions about these discounts:
1. Is there a law regarding student discounts in the Philippines?
Yes, there is an act called the Student Fare Discount Act, i.e., Republic Act No. 11314, which institutionalizes the granting of student fare discount privileges on public transportation and other purposes in the Philippines.[10]
2. Who can get a student discount on transport fares?
All students in the Philippines currently enrolled in any authorized elementary, secondary, technical-vocational, or higher education institution are entitled to all discount privileges on public transportation. This is in line with the Student Fare Discount Act of 2018.
Exempted from these privileges are students enrolled in post-graduate degree courses like those taking up master's, doctoral, medicine, or law degrees. Students enrolled in informal short-term courses like seminar-type courses as well as driving, dance, and music lessons are also not covered by the new student fare discount law.
3. When and where can I avail of the institutionalized student fare discount privileges?
If you're eligible for a student discount, you can avail of it throughout the year, including on weekends, summer breaks, and holidays. Your privileges extend to the following public transportation utilities:
Public utility buses
Public utility jeepneys
Taxis
Vehicles-for-hire
Tricycles
Trains
Aircraft
Marine vessels
Exempted from this are any school service vehicles, shuttle service, tourist service, and any other contractual or chartered services with a valid franchise or permit from the Land Transportation Franchising and Regulatory Board (LTFRB).
Final Thoughts
Like senior citizens and persons with disabilities (PWDs), students in the Philippines are entitled to discounts that can help them save money and make their daily or weekly allowance last. And with tuition fees hitting new highs in the Philippines this year, it's important to find ways to stretch your budget.
Saving money matters a lot to students who have no full-time, income-earning capacity yet. So while you're still studying, always bring your school ID and take advantage of every student discount you're eligible for. Remember, every peso you save counts!

Sources: