The Philippines had one of the world's longest lockdowns amid the pandemic, and this has affected many sectors, including education. Our schools lagged behind in reopening classrooms, and we relied heavily on remote learning as a way to educate our children.
With the demand for more flexible learning opportunities increasing, distance learning in the Philippines has become the top option to keep the education system going. While some students have gotten used to this method of education, others are still struggling to cope. Now that in-person classes are expected to resume 100% this June 2022,[1] some parents have mixed emotions and are wondering what the best option is for their children.
Should You Send Your Kids Back to School?
On the one hand, with students resuming face-to-face classes, a sense of normalcy that the pandemic abruptly took away is restored. On the other hand, the pandemic is not yet completely over. There are recent threats of new COVID variants (specifically a subvariant of Omicron)[2] that still make some parents reluctant to let their children out, let alone spend whole days in packed rooms with other kids.
The current issues in education in the Philippines are nothing to brush off. As a parent, you now have worries beyond figuring out how to finance your children's education. Other than funds, you also have to think about things like what the best education method is for them—whether it's in-person or virtual learning, or any other type of learning that's out there.
If you're not keen to send your kids back to school, try to read up on distance learning in the Philippines, its pros and cons, and the resources available to you so that you can decide if it's the best education option for your kids in the new normal.
What is Distance Learning?
Distance learning is a method of education where the teacher and student are separated geographically.[3] There's no interaction between students and little face-to-face interaction between students and their teachers.
The typical setup of distance learning in the Philippines involves modular learning to teach students certain desired competencies—with modular learning meaning a form of education that uses self-learning modules to let students learn at their own pace.[4] There are different advantages and disadvantages of modular learning in the Philippines, and they're discussed further down below.
In a distance learning format, students may get their learning materials or modules via snail mail, e-mail, or the internet. Learning assessments can be in the form of written exams or assignments, performance tasks, or portfolios. Students can also ask for support through the telephone, snail mail, e-mail, or instant messaging applications used by their teachers.
Also known as correspondence education, distance learning was originally targeted towards non-traditional learners such as full-time employees or those who couldn't physically attend classroom lectures. But because of the growing demand for alternative learning arrangements, distance education now caters to almost everyone.
The effects of distance learning on students in the Philippines are polarizing—with some claiming this method leaves students behind because of poor implementation, and others saying that it's the best way forward to the future of education.
Read more: Buying School Supplies? 6 Money-Saving Hacks for Matipid Parents
Distance Learning vs Online Learning vs Homeschooling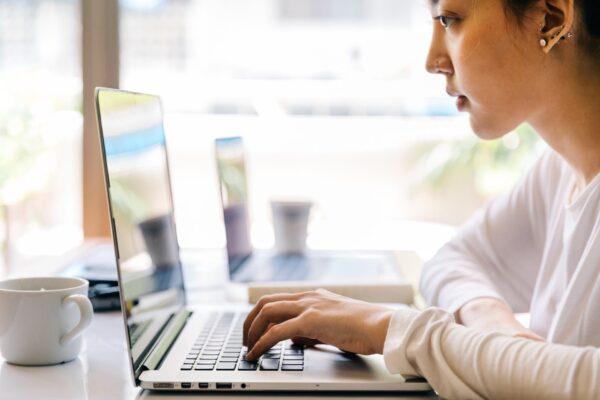 Distance learning is the "traditional" self-study course.[5] Teachers mail learning resources, or students may get them online. Students also have to complete the learning tasks based on the schedules assigned. While students and teachers can use the internet as a medium to receive and submit assignments, they don't interact via online lectures or online forums to discuss the learning materials.
Some people assume that distance learning and online learning are the same. While it's an understandable confusion, the definition of online learning is slightly different from that of distance learning. Also, online learning is not to be confused with virtual learning and e-learning, which are similar but not quite the same.
So, what is online class or online learning? It's a method of learning that heavily uses the internet as a tool for education. There's a physical distance between students and teachers, but they can interact during virtual lectures and other online assessments. Classes are often scheduled at specific times, with students needing to be online to attend virtual lectures. In this setup, students can also discuss the lectures or ask their teachers questions in real-time. Additionally, they can interact with fellow students via online platforms.
The effect of online classes on students varies. There are positive and negative points to be said about online learning, depending on which lens you're looking through.
Finally, there's homeschooling, which may sound almost the same as distance and online learning but is actually a lot different. In other countries, homeschooling provides parents the opportunity to take full responsibility for their child's learning journey. Although guided by an accredited school, parents can take part in developing the curriculum that suits their child's needs.
Main Differences of Distance Learning, Online Learning, and Homeschooling
You may have read a lot of ​​articles about online learning in the Philippines, but you're still confused about what makes them different from distance learning and homeschooling. So here are three main differences to take note of:
1. Location
Distance learning and online learning mainly differ in terms of location. In distance learning, the teacher and the learner are physically apart from each other due to location.
On the other hand, both the learner and the educator can be physically near each other with online learning. For example, there can be online learning even when the teacher and the student are inside the classroom at the same time.
Homeschooling is like distance learning. The only difference is that parents are involved in the assessment and development of lessons, which gives them the responsibility to interact with teachers once in a while.
2. Interaction
Online learning is part of a blended learning technique[6] that uses both digital and traditional modes of classroom interaction.
On the other hand, distance learning and homeschooling don't require physical interaction. The teacher and the learner interact through virtual communication platforms.
3. Intention
Distance learning and homeschooling are not variations of teaching styles. They are in place to provide virtual or digital teaching-and-learning interaction.
Online learning is conducted to provide different learning methods for different kinds of learners.
| Features | Distance Learning | Online Learning | Homeschooling |
| --- | --- | --- | --- |
| Parents need to actively help students in accomplishing their school tasks at home. | No | No | Yes |
| Students are required to attend in-school classes once in a while. | No | Yes | No |
| Students learn through modules alone. | Yes | No | Yes |
| Students and teachers never interact physically. | Yes | No | Yes |
| Parents provide gadgets and tools. | Yes | No | No |
| The teacher is the main educator. | Yes | Yes | No |
| It uses traditional teaching methods. | No | Yes | No |
| It takes place only at home. | Yes | No | Yes |
| It can take place inside the classroom. | No | Yes | No |
Which Learning Method is the Best for My Child?
Deciding which learning method is best for your child can be a challenge for parents. For one, you're not only considering the costs of education but also the health risks of the current pandemic.
Here are a few tips to help you make the right decision regarding your child's learning journey:
Choose distance learning if you:
Prefer no in-classroom interactions
Want the teacher to take the full responsibility of educating your kids
Want to monitor your child's learning routine regularly
You can also choose distance learning if your child:
Cannot physically attend classroom meetings
Will not require laboratory or school equipment use or physical interaction with classmates
Choose online learning if you:
Want your child to experience in-classroom interaction
Prefer a mix of digital and traditional modes of teaching
Want blended learning techniques instead of learning solely through paper modules
Choose to homeschool if you:
Have the time and commitment to be your child's primary teacher
Want to take part in developing your child's curriculum or learning areas
Don't want your child to attend in-classroom discussions
Advantages and Disadvantages of Distance Learning in the Philippines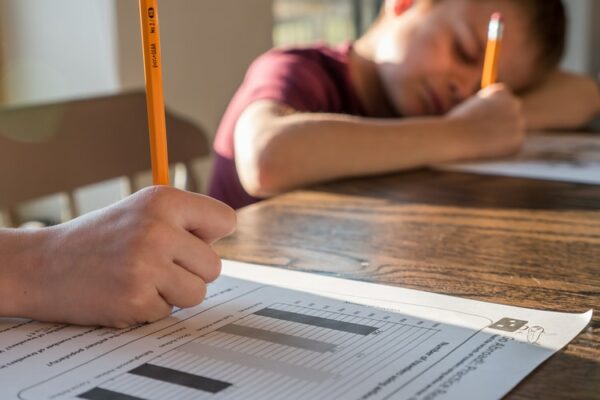 Distance learning is not for everyone, especially those who like routines and schedules. To get a better understanding of whether this education method is for your child, check out these pros and cons:
Advantages of Distance Learning in the Philippines
People can argue about the effectiveness of distance learning in the Philippines. It's a contentious matter, and you'll get varying opinions depending on who you ask. But the following pros of distance learning are undeniable, and people can generally agree about them:
Flexible
Since distance learning entails self-study, learners get flexibility in terms of location. They can study their materials anywhere as long as they submit their assessments on the agreed dates.
Time-Efficient
Distance learning also lets students save time. Once they're done for the day, they can do other errands or devote time to nurturing other hobbies. They also don't have to travel and be stuck in traffic to attend classroom lectures.
Cheaper
Sending your kid to school can be quite a challenge financially, unless you have an educational plan in the Philippines. With distance learning, you can find programs offered by public schools for free or for a minimal fee. Programs offered by private institutions are also generally cheaper than their traditional counterparts.
Self-Paced
Different people learn in different ways. Your kids can learn at their own pace with distance education. If there are lessons they find a bit hard to understand, they can spend as much time as they want to study them.
Disadvantages of Distance Learning in the Philippines
The reality is that the impact of distance learning on students in the Philippines is not always good or positive. There are downsides to it that you should also consider:
Minimal Social Interaction
Distance learning offers little interaction between students and teachers. Fellow students may also not be able to communicate at all.
Little Support
Since this approach relies heavily on students' ability to study on their own, it's challenging to find additional resources for assessments without guidance from a teacher.
Poor Accessibility
Not everyone has gadgets or access to the internet. Learners may also find it difficult to obtain the materials for their courses, especially if they live in remote areas.
Low Self-Motivation
Students may have a hard time finishing their assessments and study materials if they're the types who need an extra push to work. It's also easy to be distracted as the learning environment is not as controlled as that of a classroom.
Why Distance Learning Is the Future of Education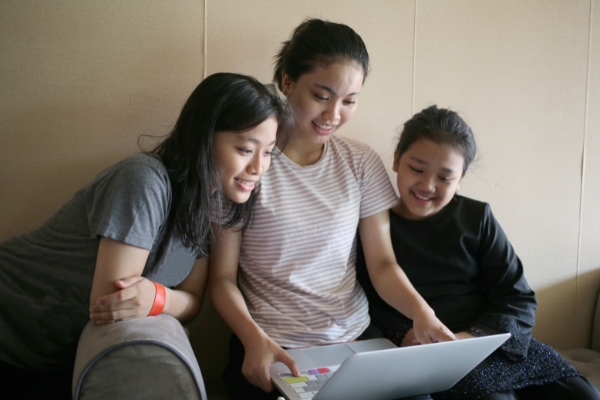 Distance learning is far from perfect, especially in the Philippines, where we lack the right policies and proper infrastructure to implement it in a way that maximizes benefits for all.
But the potential is there, especially since technology is a growing part of people's lives. The younger generation is full of digital natives, and it's just a matter of time before they demand a digital revolution in education.
Before the pandemic, distance learning was just an alternative way to learn and get a degree. When the pandemic took away the option of face-to-face classes, we saw a dramatic shift in our education system towards more remote ways of learning. Since then, distance learning has been gradually making a case for itself as a viable default option for education.
However, looking at the here and now, there's still a mountain of challenges to overcome to really make this work. There's a gaping divide in our digital infrastructure, putting lower-income learners at a disadvantage. We need basic policies like internet and gadget subsidies to create a more equitable environment for online distance learning in the Philippines.
Still, we can't deny the fact that, whether we're ready for it or not, distance learning will stick around and continue to evolve until we can finally catch up.
If you're someone who's experienced the benefits of this learning method firsthand, you know it's hard to go back to the traditional way of doing things when there's a novel way that works better in your favor.
Distance learning can unlock better learning experiences that match each individual's learning style and budget. It also affords learners the freedom to create their own learning environment. With distance learning, students can access quality education whenever, wherever, and however they want.
If you already have the means, it's wise to start gearing up for this new reality so the impending and inevitable transition won't catch you off-guard.
Future-Proof Your Goals with a Citi Personal Loan

Fund your child's distance learning education conveniently and worry-free with a Citi Personal Loan. Borrow up to ₱2 million and pay for up to 5 years.
Distance Learning Programs in the Philippines
Most distance learning courses in the Philippines often cater to learners wanting to get a degree but can't physically attend classroom lectures.
Some of the institutions offering distance learning programs include the following:
AMA Online University
Asian Institute for Distance Education
Benguet State University
CAP College Foundation, Inc.
New Era University
Philippines Women University
Polytechnic University of the Philippines Open University System
Southville International School and Colleges
University of the Philippines Open University
Visayas State University
The Department of Education (DepEd) also created an Open High School Program (OHSP) in 2011,[7] which made distance learning possible for high school students who want to study at their own pace without attending a traditional classroom. It's currently offered by some academic institutions like AMA Online Senior High School. OHSP provides learning opportunities for students wanting to complete secondary education in a purely distance-learning mode.
Distance Learning Tools and Resources
Aside from self-motivation, you may need support to fully maximize your distance learning (or teaching) experience. Here are a few tools and resources that can help:
ABRA
Website: literacy.concordia.ca/en
The platform offers a selection of game-like activities in English (and French!) for early learners, promoting reading comprehension enhancement.
Adarna House's Eskuwelaro
Website: www.youtube.com/user/adarnahouse
Adarna and Raya School collaborated to bring storytelling and singing sessions for young learners. The videos are posted on Adarna's YouTube page.
AHA! Learning Center
Website: www.facebook.com/ahalearning
Resources via AHA! are free for most Filipinos. You can get modules on creative writing, devotions, and wellness via Google Docs or Facebook Messenger.
Aperture Education
Website: info.apertureed.com/archived-resources
This platform offers free resources in social learning (SEL) growth strategies for parents and teachers. The materials also cover support for continued learning.
Read more: Study Now, Pay Later: How to Get a Student Loan in the Philippines
BrainPop
Website: www.brainpop.com
BrainPop encourages teachers and students to be more involved in the learning process. It offers free access to resources in Math, Science, Humanity, English, and more.
Cell Ed
Website: www.cell-ed.com
Cell-Ed is an online platform focusing on learner-centered and skills-based education. It offers offline options for students of the courses.
Common Sense Education
Website: www.commonsense.org
The non-profit organization offers tools and resources supporting school closures. It also offers tips on transitioning to online and at-home learning for teachers and parents.
DepEd Commons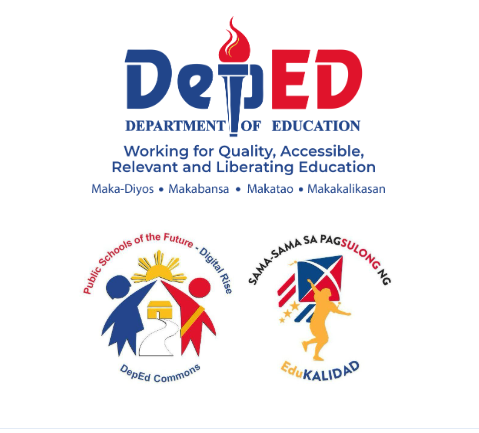 Website: commons.deped.gov.ph
This educational platform is created to support distance learning in the Philippines. You can access online review materials and lessons on the website. You can browse DepEd Commons without additional data charges if you're a Globe or TM subscriber.
Discovery Education
Website: www.discoveryeducation.com
Discovery Channel's online platform offers resources on science, history, and current events. It also provides ready-to-use digital lessons and learning resources for educators.
Knowledge Channel
Website: www.youtube.com/user/knowledgechannelorg/videos
The channel launched its Stay at Home, Learn at Home program with DepEd'ssupport. You can watch episodes and segments of shows like Sineskwela and ATBP through TV Plus Go, ABS-CBN TV Plus 7, and Sky Cable channel 5. Some episodes are also up on their YouTube channel.
National Library of the Philippines Online
Website: web.nlp.gov.ph
The country's national library offers free online access to various scholarly titles covering different fields. You can access library information and science abstracts through the website.
Peardeck
Website: www.peardeck.com
If you're a teacher, you can use this online platform to create more engaging learning content for your students. It offers various features that can make your instructional materials a little bit more interactive.
Philippine E-Journals
Website: ejournals.ph
Philippine E-Journals provides scholarly articles and papers in various disciplines. You can easily locate abstracts and related articles using the website's database.
Robert Alejandro
Website: www.facebook.com/kuya.robert
You can learn art through Facebook by tuning in to Robert Alejandro's live art sessions The former Art is Cool host offers tutorials for both kids and adults.
Scholastic
Website: classroommagazines.scholastic.com/support/learnathome.html
The publishing company launched a free online resource for students, parents, and teachers. You can get various materials for reading lessons on the platform.
DepEd Commons and Distance Learning in the New Normal
Distance learning has become more valuable during this pandemic, with teachers adjusting lessons and assessments to become more distance learning-friendly. Students, on the other hand, try their hardest to continue their education during a time of uncertainty.
The need for distance learning grows as the world continues to grapple with COVID. To address this, DepEd has implemented a more robust approach to remote learning in the Philippines.[8]
DepEd claims that the lack of access to technology should not be a problem as schools provide printed materials for students. Schools can also use these three methods of distance learning:
For students without gadgets or internet access, printed modules will be delivered or picked up by their parents at designated areas during agreed schedules.
DepEd Commons will be used for students with internet access. This online education platform is developed to support alternative methods of learning.
Radio and television will be used to deliver lessons. Radio-based instruction will use self-paced modules or printed materials converted into radio script.
You may watch this quick YouTube tutorial on how to use and access DepEd Commons:
Homeschooling may be another learning method to be used. Through homeschool, students can still access basic education. This method will be facilitated by qualified parents, tutors, or guardians. However, the policy for this is still under review.
Tips to Help Children Succeed in Distance Learning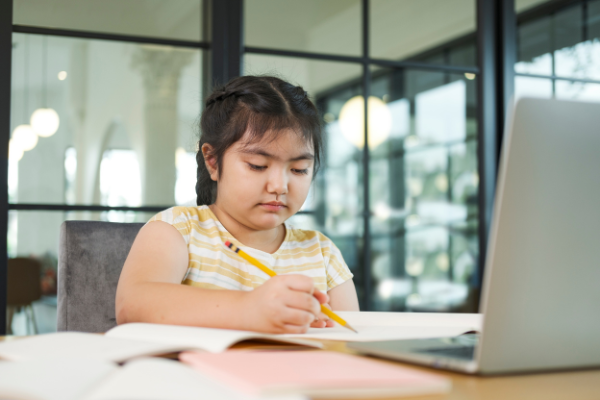 Distance learning may be challenging, but you can help your child succeed at it, and even enjoy it, if you follow these online learning tips for students in the new normal:
1. Provide a Dedicated Space for Learning
Work-from-home parents need a home office set up. Children should also have a dedicated space for learning. A quiet learning station for kids can help avoid distractions and help them focus on their current tasks.
2. Stay in Touch with Their Teachers
Parents should find time to reach out to their kids' teachers for follow-ups and progress updates. If you have a toddler, you may require more frequent communication with their teachers.
3. Be Mindful of Your Child's Stress Levels
Remember that your child is experiencing stress, too. The lack of time to play outdoors or be with classmates and friends physically contributes to your child's stress or anxiety. Help them by breaking down their tasks and letting them set priorities. This is one way parents can reduce the negative impact of distance learning on students in the Philippines.
4. Monitor the Time Your Children Spend Online
Although kids study at their own pace, you should also set the limit on their time spent online. The ideal screen time for children[9] is summarized below:
Below 2 years old – 0 hours (including TV, electronic media, DVDs, computers, and electronic games)
2 to 5 years old – less than one hour (homework not included)
5 to 17 years old – less than two hours (homework not included)
Although these are the ideal screen times recommended by experts, parents still have the discretion to control their children's time online. Depending on their needs, grade level, and activities, you can take charge of your children's school-life balance.
5. Establish a Routine
Regardless of your child's distance learning schedule, you should establish a routine for them. Make sure they get enough sleep, eat their meals on time, and engage in physical activities.
6. Be Part of the Learning Process
Although distance learning may not require parental involvement, make sure you're still a part of your child's learning journey. Distance learning in the Philippines is something new for everyone, and your involvement and interest can help your child easily adapt to it.
Final Thoughts
Distance learning is currently enjoying time in the limelight. Now that you can see it more clearly, you can judge it based on its merits and decide whether it's the right option for your kid. The present is an important factor that should play into your decision, but don't forget to think about the near future as well. Distance learning is currently not for everyone, but if you're one of those who recognize its benefits and can maximize them to your child's advantage, there's no reason for you to pass it up.

Sources: