Education is not the be-all and end-all of success, but it can give you the tools and skills you need to thrive in the real world. A good education does not only help you shape your values and refine your natural talents—it also gives you a deeper understanding of the world through the lens of your specific field of study.
There are lots of respectable academic institutions in the Philippines that offer high-quality education. But if you're looking to take your academic experience one step further and reach your highest potential abroad, there's an even wider selection of schools and programs to choose from.
Whether for free or with a fee, study abroad programs for undergraduates, post-graduate students, and working adults are aplenty. Keep reading and check which of the following opportunities can help you level up your education.
Why Apply

for Study Abroad Programs?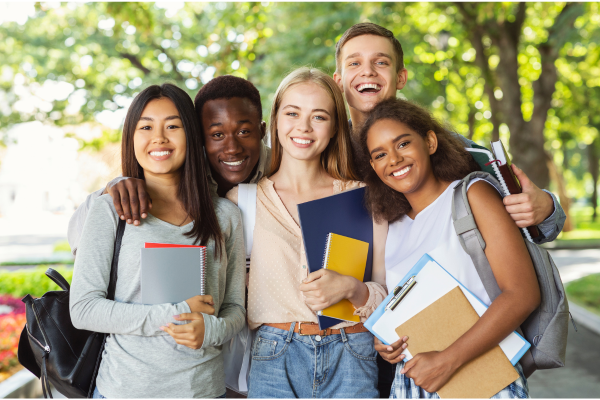 Study abroad programs offer great opportunities to enjoy a global educational experience. At first glance, pursuing education overseas may look daunting. After all, it uproots you from everything that's familiar and takes you thousands of miles away from home—that is, if you opt for the traditional face-to-face option.
Not everyone is thrilled by the idea of living in a foreign land. But if you look past the distance it creates between you and your home country, you'll find that there's a lot of merit to be uncovered in studying abroad.
👍 Learn to Be Independent
It's possible to study abroad online from the comfort of your home. But if you're planning to join a program that requires you to move to a different country, you'll find that it's a good opportunity for you to practice independence.
You'll be forced to learn how to live alone in a foreign land and mingle with people whose culture is different from yours. Living abroad as a student will open you to new experiences that will test your character and grit.
👍 Get Once-in-a-Lifetime Opportunities
One of the biggest perks of studying abroad is getting access to opportunities that you otherwise wouldn't have.
Study abroad programs can help you stay on track when it comes to achieving your education goals. The course, program, or field of study that interests you the most may not be available in your home country, so if you have an opportunity to pursue it elsewhere, why not take the chance?
Looking beyond your traditional academic options and considering study abroad programs in the Philippines can open you up to more possibilities for your career.
👍 Immerse Yourself in Other Cultures
Getting your education overseas opens you to becoming a global citizen. It exposes you to cultures, realities, and perspectives that may be contrary to yours.
The best study abroad programs offer multicultural exposure by broadening your horizon and expanding your networks. After all, nobody knows where your dreams will take you someday. Having connections in different parts of the world can be useful, both personally and professionally.
👍 Earn Academic Credit and Improve Your Job Prospects
Study abroad programs allow you to earn academic distinction from outstanding international schools. While enjoying your new environment, you're also buffing up your academic credentials. The academic credit you gain abroad can go a long way in helping you land your dream job.
👍 Get Financial Perks from Various Institutions
Studying abroad often comes with a hefty price tag—but there are also many opportunities that can help minimize your financial burden.
Look for scholarships, sponsorships, grants, and other special programs that will allow you to reduce your expenses, either through tuition fee discounts, free accommodation, travel allowances, and other perks that will help you save up while living overseas as a student.
Types of

Overseas Education Programs for Filipinos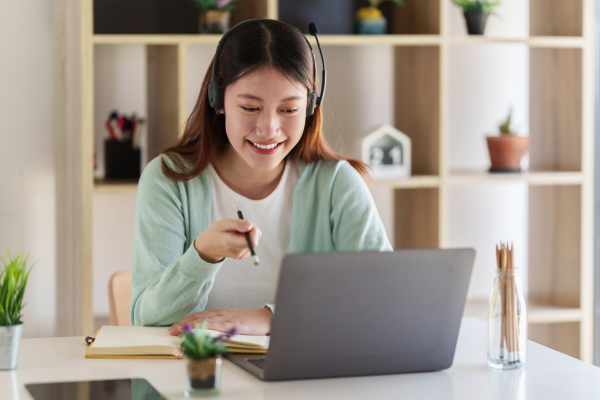 There are two types of study abroad programs based on how they are conducted, i.e., online and onsite. Learn more about them below.
📌 Online

Study Abroad Programs
Did you know that you can get an online degree abroad? If moving far away from your home country is something you're not yet ready to do, you can always pursue international studies right in the comfort of your home.
The recent pandemic has changed how things are normally done. To work around the restrictions that were imposed to keep the pandemic at bay, remote work and distance learning were normalized. The threat of the pandemic may be mostly gone, but the new digital modes of working and learning still remain for you to capitalize on.
📌 Onsite

Overseas Study Programs
If the online experience just wouldn't cut it and you'd prefer full immersion, then look for an onsite study abroad program. It may be more costly than the online alternative, but if you have the means, there's no reason to pass up this opportunity. Going abroad to study is one of the most fulfilling things you can do in your life.
You can go to another Southeast Asian country if you don't want to be too far away. Or you can also explore farther locations with customs and practices completely different from what you've always known. The world is your oyster—go where your heart desires!
Best Study Abroad Programs

for Filipinos Pursuing Higher Education
There are lots of study abroad programs offered both online and offline. There's something for you somewhere, regardless of your line of interest. Check out the list below to realize your dream of pursuing your college or postgraduate education abroad.
Online

Study Abroad Programs
Looking to study abroad online? The following educational institutions can help.
💻 Harvard University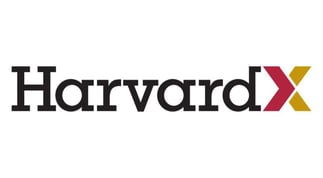 It's no surprise that some of the best study abroad programs out there are offered by one of the world's premier universities. Enroll at Harvard University's HarvardX and choose from a variety of free online courses, including the following.[1]
Rhetoric: The Art of Persuasive Writing and Public Speaking
Introduction to Game Development
Entrepreneurship in Emerging Economies
Contract Law: From Trust to Promise to Contract
Principles of Biochemistry
Early Childhood Development: Global Strategies for Implementation
Calculus Applied
Data Science: Machine Learning
The Architectural Imagination
Building Personal Resilience: Managing Anxiety and Mental Health
💻 Georgia Institute of Technology
Georgia Institute of Technology is a technology-focused learning institution in Atlanta. It has around 21,000 graduate and undergraduate students enrolled in online degree programs and more than 350 courses and certificate programs offered in the fields of business and science, technology, engineering, and mathematics (STEM).[2]
Georgia Institute of Technology offers online degree programs for working adults and full-time students alike. Check out some of them below.
Data Analytics in Business
Computing for Data Analysis
Data Structures and Algorithms
Games Without Chance: Combinatorial Game Theory
Health Informatics
Engineering System in Motion: Dynamics of Particles and Bodies in 2D Motion
The Mechatronics Revolution: Fundamentals and Core Concepts
Innovation Leadership
Random Variables: Great Expectations to Bell Curves
Supply Chain Principles
💻 Michigan State University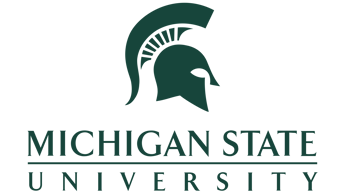 Michigan State University has been advancing premier education for over 165 years. It's one of the top 40 universities in the United States. Its Nuclear Physics Graduate Program is hailed as one of the best in the world.[3]
Check out the study abroad programs offered by MSU below.
Become a Journalist: Report the News! Specialization
Photography Basics and Beyond: From Smartphone to DSLR Specialization
Game Design and Development 1: 2D Shooter
Write Your First Novel
How to Start Your Own Business Specialization
Getting Started with Music Theory
Avatar Psychology for Designers
The Search for Great Ideas: Harnessing Creativity to Empower Innovation
The Emergence of Oncofertility: Past, Present, and Future
Developing an Entrepreneurial Mindset: First Step Towards Success
💻 The University of Hong Kong
The University of Hong Kong, also known as Asia's Global University, strives to achieve global excellence in research, teaching and learning, and knowledge exchange to produce competent scholars worldwide. Some of its online abroad courses include the following.[4]
Advanced Cardiac Imaging: Cardiac Magnetic Resonance
Blockchain and FinTech: Basics, Applications, and Limitations
State, Law, and the Economy
Engineering Calculus and Differential Equations
Humanity and Nature in Chinese Thought
Interpreting Vernacular Architecture in Asia
Hong Kong Cinema Through a Global Lens
Doing Gender and Why It Matters
Biomaterials and You
Dinosaur Ecosystems
💻 University College of London

Since its foundation in 1826, the University College of London (UCL) has always been about disruptive thinking. Now, it's recognized as one of the top universities in the United Kingdom for research power. Among its alumni and current and former staff, 30 have become Nobel Prize laureates.[5]
If you're looking to get your online degree abroad at UCL, here are some of the courses it offers.
Airway Matters: Airway Management for Healthcare Practitioners
Anthropology of Social Media: Why We Post
Cinema of the Margins
Documentary Storytelling
A Marathon for the Mind: Why Writing a Novel Could Make You Stronger, Smarter, and Kinder
Politics and Poetics of Archival Filmmaking
Becoming a Project Leader
Systems Thinking
The Many Faces of Dementia
Global Prosperity Beyond GDP
💻 École Polytechnique
École Polytechnique is a top French educational institution known for being a pacesetter in research, academics, and innovation, especially in the fields of science and technology. Committed to innovative education, École Polytechnique has pioneered massive open online courses (MOOC) and e-learning in France.
Check out some of its online study abroad programs below. These programs are free and open to all.[6]
Density Functional Theory
Outsmarting Intermittency
Hydro, Wind, and Solar Power: Resources, Variability, and Forecast
Digital Business: Grow on Digital World
Seismology to Earthquake Engineering
Plastic Electronics
The Two Infinities and Our World
From Particles to Stars
Creating and Developing a Tech Startup
Designing and Implementing Algorithms

Onsite

Study Abroad Programs
If you're looking for a more traditional educational experience that lets you take in-person classes in another country, check out the following offline study abroad programs below.
📚 United World Colleges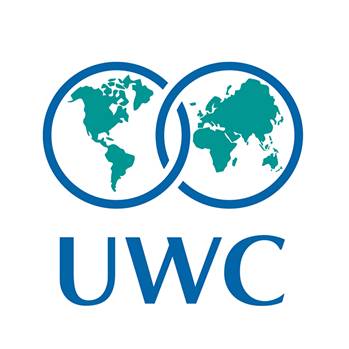 United World Colleges (UWC) offers an International Baccalaureate Diploma Program (IBDP) that is open to students aged 16 to 19 years old. This program gives you an opportunity to study at one of its 18 schools and colleges worldwide. IBDP offers courses in six subject areas: Studies in Language and Literature, Language Acquisition, Individuals and Societies, Sciences, Mathematics, and the Arts.[7]
Some of the study abroad programs offered under those subject areas include the following.
Literature and Performance
Social and Cultural Anthropology
Environmental Systems and Societies
Marine Science
Visual Arts
Mathematics: Applications and Interpretation
Design Technology
Biology
Business Management
World Arts and Cultures
📚 Assumption College
Assumption College is a private educational institution that champions transformative education through ability-based learning, which prioritizes teaching prime life abilities. Assumption College offers an international student exchange program that allows students to study abroad at one of its partner institutions at no extra cost.
Among the courses available are the following.[8]
Digital Content and Management
Interior Design
Corporate Management
Accountancy
Psychology
Early Childhood Education
Entrepreneurship
Performing Arts
Advertising and Public Relations
Culinary Arts
📚 Institute for the International Education of Students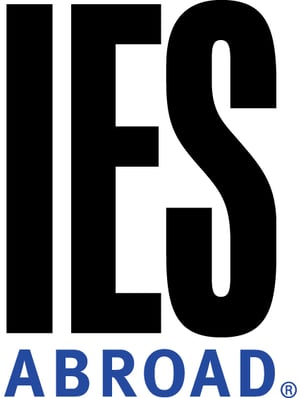 The Institute for the International Education of Students (IES) aims to educate students to become global leaders through study abroad programs that set the bar on international academic quality. Students who join the program get to study in regions like Europe, South America, Africa, Asia, Australia, and New Zealand.
IES offers an online scholarship application to study abroad.[9] The program includes the following fields.
Business and Economics
Law and Criminology
Psychology and Sciences
Social Sciences and Humanities
Arts and Culture
Engineering
Journalism and Communications
Political Science and International Relations
Language and Area Studies
Metropolitan and Urban Studies
📚 AFS Philippines
AFS is a global, voluntary, non-governmental, and non-profit organization that promotes intercultural learning through internships, study abroad programs, and volunteering initiatives in countries like Poland, Ghana, Finland, Spain, Austria, Mexico, South Korea, and others in Africa, Asia, Europe, North and Latin America, and Oceania.[10]
AFS offers full and partial scholarships in different courses and programs, including the following.
Bee Conservation
International Business Management
Teacher Development Program
Balinese Traditional Culture
Intensive Spanish
📚 IDP Philippines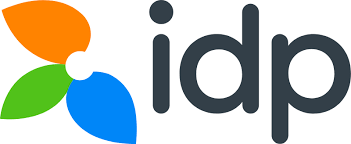 IDP is a known provider of global education services with operations in more than 50 countries worldwide. If you need guidance on how to study abroad from the Philippines, IDP can help walk you through the process. Among the courses you can apply for are the following.
Animal and Veterinary Studies
Aerospace Engineering
Artificial Intelligence
Pharmaceutical Science
Horticulture and Viticulture
Social Justice
Business and Commercial Law
Animal Husbandry
Nanotechnology
Fashion Merchandise
Requirements for

Study Abroad Programs
Requirements for study abroad programs differ per country, school, and program. Some of the general requirements include the following.
Updated school records
Birth certificate
Accomplished application form
Online account
Recommendations from previous teachers or professors
An essay or write-up declaring your intention to enroll
English language proficiency through English language proficiency tests such as TOEFL or IELTS
Although not a requirement, you might also want to invest in tools and materials that can aid you in your studies, including student-friendly laptops and other gadgets, field-specific books and other reading materials, and a strong home internet access for your online classes.
How to Prepare for

Study Abroad Programs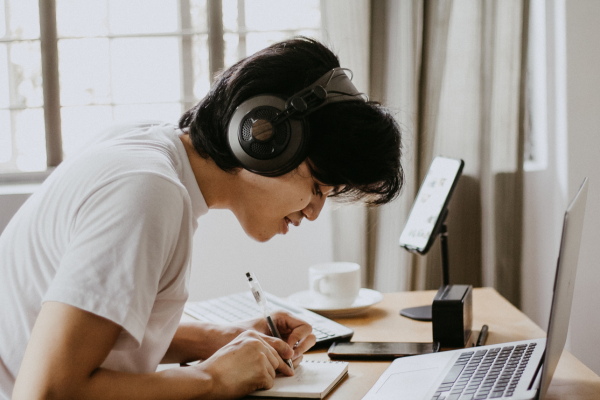 While traditional face-to-face education is still largely observed across the world, many institutions have also adopted a digital or hybrid way of teaching and learning that educators and students alike must learn to fully embrace.
If you're planning to join an international program that lets you study abroad, make all the proper preparations to smooth out any creases and make your experience more seamless.
✔️ Research About the School and Program
Before joining any program, do your research first to make sure you're making the best choice. Although you can hardly go wrong with study abroad programs, taking a moment to consider all your options will help you find the arrangement that suits you best.
Choose the Right School
Enrolling in the right school will give you the best opportunity to explore your chosen field of study and expand your social and professional network. Choose a school that has requirements you can easily fulfill and offers the program you're most interested in.
Consider the learning experience you'd like to have. Would you prefer a a more relaxed and creative classroom setting or a more competitive and dynamic virtual learning atmosphere?
Choose the Right Course or Program
With tons of courses available both online and offline, you may find it hard to decide which one to take. For a start, pick a program aligned with your field of interest.
If you've already exhausted your options in your area of expertise, choose a program that's useful for your career. For instance, if you graduated with a degree in Journalism, you may want to take a program that will provide you with additional skills in online advertising or online language teaching.
✔️ Practice Your Communication Skills
Interacting with different nationalities is inevitable if you're planning to study abroad, whether online or offline. You need decent communication skills to get by. You will most likely have to use English as the universal language, so make sure to sharpen your English communication skills to break down any language barriers between you and your educators and classmates.
Various online learning tips can help you master new competencies or improve your existing skills. Keep these nuggets of wisdom in mind when brushing up on your communication skills.
✔️ Save Up and Prepare for Expenses
Studying abroad can be costly if you're not under any grant or scholarship program. Your tuition fees are just one item in the long list of expenses you need to prepare for.
If you're planning to take classes abroad, you also have to pay for your moving fees and other logistics-related expenses. On top of that, you need to constantly shell out money for your living expenses​​—i.e., food, rent, and school-related costs—to ensure that you live a comfortable and manageable life abroad.
Related reading:
Final Thoughts
Still on the fence about studying abroad? One last thing we'll say is this: Not everyone is given the opportunity to live abroad while pursuing their studies. Grab it if it's within your reach. If it takes you out of your comfort zone, it's probably a good opportunity for your growth as an individual and a global citizen.
There's also nothing wrong with needing more time to decide. When you're ready to take the leap, you'll have a long lineup of study abroad programs waiting for you.
If you need help funding your study abroad, consider taking out a personal loan. Compare your options and apply through Moneymax:
Personal Loan Provider

Minimum Loan Amount

Maximum Loan Amount

Minimum Annual Income

Approval Time

Metrobank

₱20,000

₱1 million

₱350,000

7 days

BPI



₱

20,000

₱2 million

₱

300,000

5 to 7 banking days

EasyRFC

₱

10,000

₱150,000

₱

120,000

As fast as 24 hours

Maybank



₱

50,000

₱1 million

₱

300,000

Apply online in just a few clicks

RCBC



₱

50,000

₱1 million

₱

360,000

5 to 7 banking days

SB Finance




₱30,000

₱2 million

₱180,000

5 banking days

CIMB



₱

30,000

₱1 million

₱

180,000

24 hours

HSBC



₱

30,000

₱500,000 or 3x gross monthly salary, whichever is lower

₱

168,000

5 to 7 banking days

CTBC



₱2

0,000

₱1 million

₱

180,000

3 to 5 banking days
Sources: