With the pandemic shutting down schools came the interest of people on study abroad programs, including Filipinos who wish to access education from foreign institutions. Although you're not one of the 65 Pinoy scholars that the European Union is sending to Europe this August,[1] you can still realize your dream of getting a certificate from schools abroad if you search for learning opportunities online.
Whether for free or with a fee, online degree programs for working adults, and even for new graduates, can be accessed from the comforts of your home. Keep reading and check which of these opportunities can help you level up your education.
Read more: Improve Your Skills With These TESDA Free Online Courses
Why Look for Study Abroad Programs?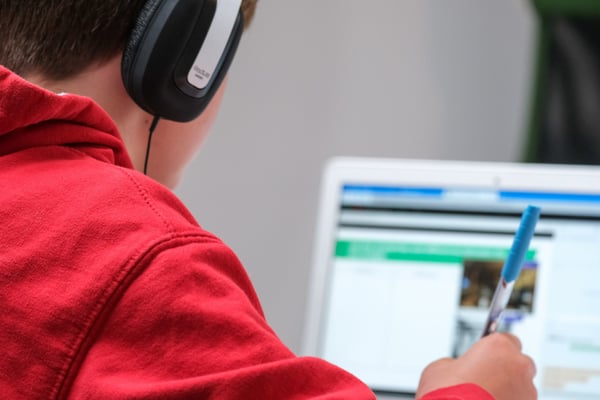 It's normal to feel scared or intimidated when we talk about international education. However, study abroad programs online can let you experience international education without traveling or leaving your loved ones behind. It can also be an avenue for you to showcase your skills and discover your potential.
1. Accessibility
Access to online programs is as easy as logging in to your Netflix account. With a personal computer or laptop connected to the internet, you can learn many things by accessing your online accounts. You don't need to worry about commutes because learning is just within the four walls of your home.
2. Cost-Effective
Studying abroad is expensive. Aside from the tuition, you also need to spend on airfare, accommodation, and visa costs, just to name a few. And how much money you need depends on the program you're going to take. For instance, those who are planning to study in the UK should prepare the following monthly allowances:[2]
£1,334 or around PHP 93,750 per month (for up to 9 months) for courses in London
£1,023 or around PHP 71,895 per month (for up to 9 months) for courses outside London
Considering these numbers, you need to save at least PHP 1 million per year for allowances alone. If you're enrolled in online degree programs for working adults, you only need to worry about your monthly bills, like electricity and internet.
3. Flexibility
With study abroad programs, you can get into a more flexible studying and learning arrangement. You can pick the subjects which suit your schedule. You can also decide how many units you can accommodate for a given semester. The flexibility of study abroad online programs also allows you to multi-task and set priorities.
4. Opportunity to Stay on Track with Your Goals
Online study abroad programs can help you stay on track when it comes to achieving your education goals. Some courses that you want may not be available in most schools in the Philippines. You can find more options abroad by searching for the best study abroad programs that can push your goals forward.
5. Unique Experience
The best study abroad programs give you the chance to have multicultural exposure by broadening your horizon and expanding your networks. Nobody knows where your dreams will take you someday, and having connections in different parts of the world can be useful, both personally and professionally.
Read more: What is Distance Learning and How Does It Work?
Where to Avail the Best Study Abroad Programs
There are lots of study abroad programs offered online. Depending on your line of interest, you can pursue postgraduate studies with free online master's degree programs.
Check the list below for the available courses you can take online from different universities.
1. Harvard University

Want to study at one of the world's premier universities just like former Senator Miriam Defensor-Santiago, Senator Juan Ponce Enrile, Senator Francis Pangilinan, and Jaime Zobel de Ayala II did?
Enroll at Harvard University's HarvardX and choose from some of these free online courses:[3]
Rhetoric: The Art of Persuasive Writing and Public Speaking
CS50's Introduction to Computer Science
CS50's Introduction to Game Development
Entrepreneurship in Emerging Economies
Contract Law: From Trust to Promise to Contract
Principles of Biochemistry
Early Childhood Development: Global Strategies for Implementation
Calculus Applied
Introduction to Programming
Principles, Statistical and Computational Tools for Reproducible Data Science
2. Georgia Institute of Technology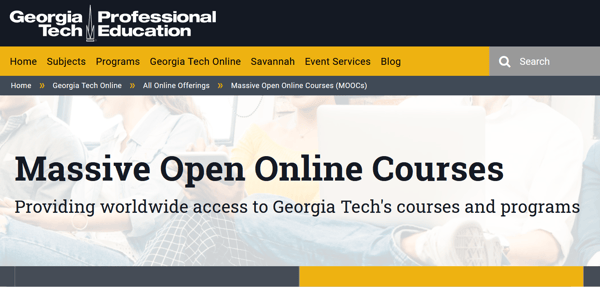 Georgia Institute of Technology[4] is a technology-focused learning institution in Atlanta. It has around 40,000 students who physically attend face-to-face classes, representing 50 states and 149 countries.
Some of the free courses you can take include the following:
Data Analytics in Business
Computing for Data Analysis (DL 002MM)
Computing in Python I: Fundamentals and Procedural Programming (DL 0044M)
Computing in Python II: Control Structures (DL 0045M)
Computing in Python III: Data Structures (DL 0046M)
Computing in Python IV: Objects and Algorithms (DL 0047M)
Data Structures & Algorithms I: ArrayLists, LinkedLists, Stacks, and Queues (DL 0060M)
Data Structures & Algorithms II: Binary Trees, Heaps, Skiplists, and Hashmaps (DL 0061M)
Data Structures & Algorithms III: AVL and 2-4 Trees, Divide and Conquer Algorithms (DL 0062M)
Data Structures & Algorithms IV: Pattern Matching, Dijkstra's, MST, and Dynamic Programming Algorithms (DL 0063M)
Games Without Chance: Combinatorial Game Theory (DL 0010M)
Health Informatics: Current and Historical Perspective (DL 0030M)
Health Informatics: Data and Interoperability Standards (DL 0031M)
Health Informatics: The Cutting Edge (DL 0032M)
3. Michigan State University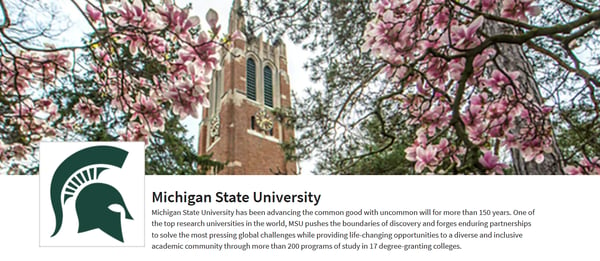 Michigan State University[5] has been advancing premiere education for over 160 years. Currently, it's one of the top 100 universities in the world and is hailed as No.1 in the Nuclear Science Graduate Program.
Check out these courses it's offering:
Become a Journalist: Report the News! Specialization
Game Design and Development with Unity 2020 Specialization
Photography Basics and Beyond: From Smartphone to DSLR Specialization
Game Design and Development 1: 2D Shooter
Write Your First Novel
4. The Hong Kong University of Science and Technology
Located at Clear Water Bay, Kowloon, Hong Kong, the Hong Kong University of Science and Technology[6] (HKUST) is an international research university established in 1991. HKUST is dedicated to top-notch education and research. It was founded on its mission to advance learning and knowledge through teaching and research, particularly in science, technology, engineering, management, and business studies. Currently, here are some of the courses you can take up:
Advanced Cardiac Imaging: Cardiac Magnetic Resonance
Blockchain and FinTech: Basics, Applications, and Limitations
State, Law & The Economy
Engineering Calculus and Differential Equations
Humanity and Nature in Chinese Thought
Interpreting Vernacular Architecture in Asia
Hong Kong Cinema Through a Global Lens

5. University College of London
The University College of London[7] or ULC has a wide range of courses to offer. ULC was established in 1826 and is rated the top university in the UK for research. UCL is ranked 8th in the 2022 QS World University Rankings with 30 Nobel Prize laureates. Sign up for any of these courses offered by the UCL:
Academic English: Pronunciation and Public Speaking
Acute Stroke Care: An Online Course for the Multidisciplinary Team
Airway Matters: Airway Management for Healthcare Practitioners (Online)
Analyzing 2x2 Tables: Chi-Square Test and Beyond
Ancient Philosophy Summer School
ANOVA: General Linear Models (GLMs) with SPSS
Antennas and Propagation
Anthropology of Home
Anthropology of Social Media: Why We Post
6. Ecole Polytechnique
Ecole Polytechnique[8] was established in 1794 and is a founding member of the Institut Polytechnique de Paris. Napoleon granted the school military status in 1804 in recognition of its service to the nation. If you wish to study at Ecole, here are some courses it's currently offering:
Genius : Promenades Mathématiques
Density Functional Theory
Outsmarting Intermittency
Silicon Thin Film Solar Cells
Wind Resources For Renewable Energies
Introduction To Distribution Theory
Fundamentals Of Fluid-Solid Interactions
Quantum Optics 2: Two Photons And More
Random: An Introduction To Probability (Part 1)
Photovoltaic Solar Energy
Read more: Study Now, Pay Later: How to Get a Student Loan in the Philippines
What are the Requirements to Study Abroad?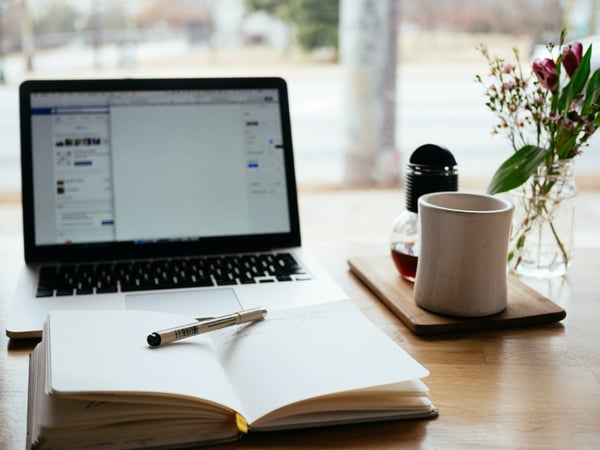 Depending on the program, requirements will differ from one school and country to another. For instance, studying in the UK starts with calculating your UCAS Tariff points, which translate your qualifications and grades into a numerical value.[9] Most schools in the UK refer to your UCAS Tariff points when assessing your eligibility for enrollment.
Some of the general requirements include:
Updated school records
Birth certificate
Accomplished application form
Online account
Recommendations from previous teachers or professors
An essay or write-up declaring your intention to enroll
English language proficiency through English language proficiency tests such as TOEFL or IELTS
How to Prepare for Study Abroad Programs Online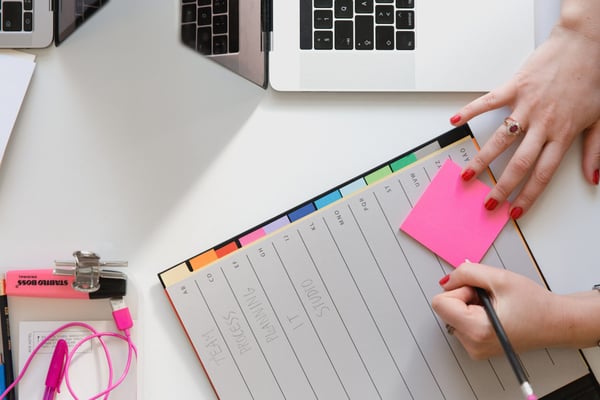 Education has made a digital shift that all learners should be able to adjust to. If you're planning on enrolling in study abroad programs or even free masters degree online programs, here are some helpful tips:
Choose the Right Course or Program
With tons of courses available online, you may find it hard to decide which one to take. As a guide, pick a program that's aligned with your degree of interest. If you've already exhausted your options to advance in your field of expertise, choose a program that you think you can use after completion. For instance, if you've graduated with a degree in Journalism, you may want to take a program that will provide you with additional skills in online advertising or online language teaching.
Choose the Right School
Enrolling in the right school will give you the best opportunity to explore your chosen field of study and expand your social and professional network. Choose a school online with requirements you can easily fulfill and that offers the program you're most interested in.
You may also want to consider the learning experience you'd like to have, like a more relaxed and creative online classroom setting or a more competitive and dynamic virtual learning atmosphere.
Read more:
Final Thoughts
According to Sir Benjamin Franklin, an investment in knowledge pays the best interest. Education can ensure a brighter future for you and your family. Without it, you'll find it more difficult to get ahead in the world and realize your dreams.
Take advantage of the lockdown and search for study abroad programs that will increase your knowledge and teach you new skills. Advance your career and open yourself to a world of learning and brighter horizons.

Sources: