Before COVID-19 happened, the work-from-home setup was nothing more than a fantasy. Now that the rules have changed in the new normal, it has now become the standard way of working in most companies. For better or worse, your home will now be an office.
If the sound of working from home bothers you, don't worry. There are ways to spice up your home and make it more office-like. With a few tweaks and a couple of these work-from-home essentials, you'll be back to your busy work life in no time.
Work From Home Essentials Under P1,000
Uratex Backease Pillow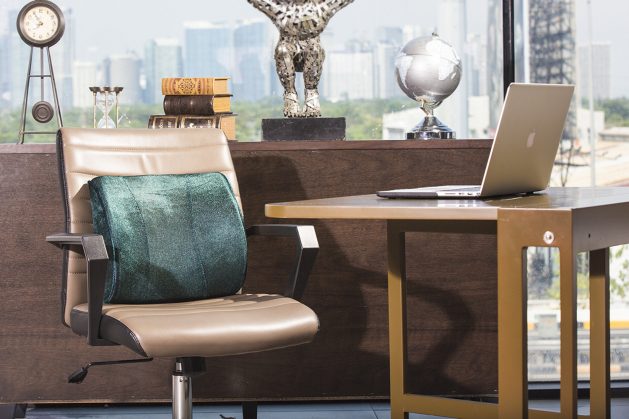 Price: PHP 599.75
Available at: Uratex[1]
Having a work-from-home setup usually means sitting all day in front of your computer. That means a day's worth of back pain, particularly in the lower back. It would be nice to have a proper cushion that can both comfort and support your poor, frail back.
That's why the Uratex Backease Pillow is one of the work-from-home essentials you should have lying around. From the trusted makers of bed cushions, expect this one to provide a great amount of comfort. Your back and your wallet will both thank you later.
Drink 'n Stash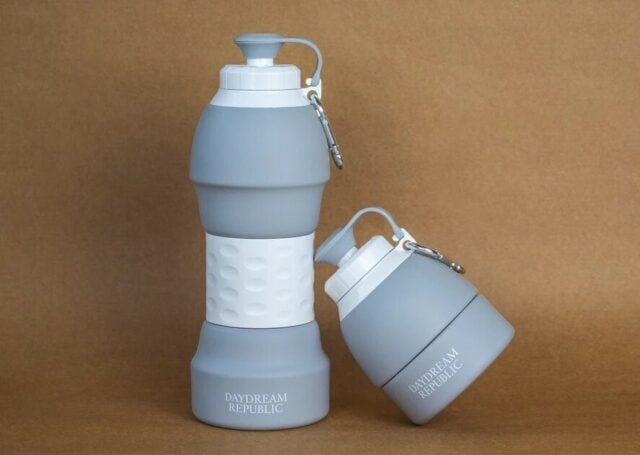 Price: PHP 649
Available at: Daydream Republic[2]
Hydration isn't an office thing. You should keep hydrating at home! If you still don't have a water tumbler at this point, then your kidneys are probably cursing you behind your back. Now that you can easily have one delivered to you, start picking the right tumbler for you.
As a suggestion, take a look at Daydream Republic's Drink n' Stash lineup. Aside from looking dope, it can also collapse into a shorter bottle and stack it neatly on your desk. You can bring it along for your next grocery run, too. Because hydration is always a priority.
Hanabishi Desk Fan 8T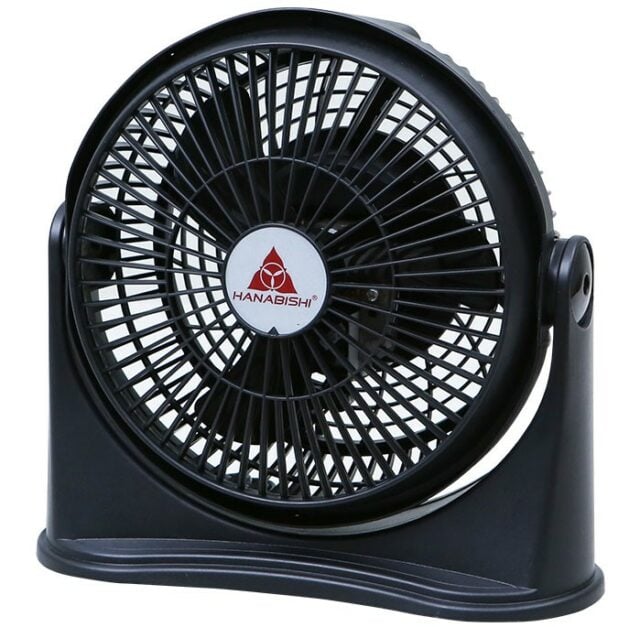 Price: PHP 790
Available at: Hanabishi[3]
Every work-from-home setup should have a desk fan to keep everything cool. Not only do you need air to breathe and feel refreshed, your devices also need air to keep their insides cool. You don't want your laptop to overheat in the middle of a Zoom call, do you?
And if we're talking about quality desk fans for cheap, look no further than the country's leading appliance provider. The Hanabishi Desk Fan 8T looks cool as heck and will keep your workplace cool as well. Add this instantly to your work-from-home-essentials list.
Read more: Working from Home? Take Note of These Home Energy Saving Tips
Lenuo Aluminum Laptop Stand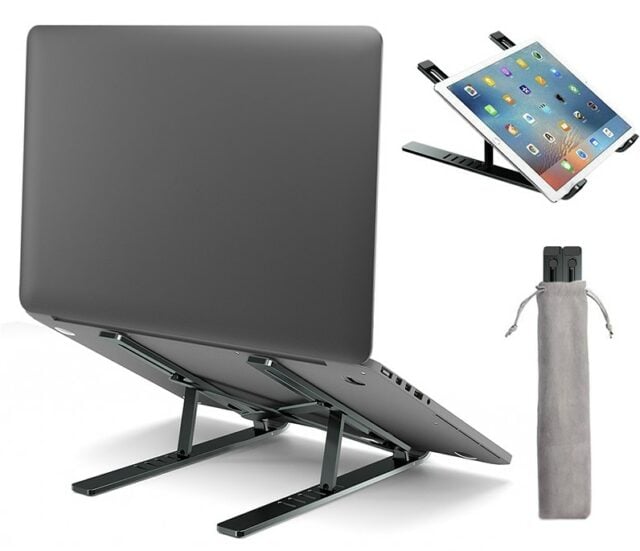 Price: PHP 846
Available at: Lazada[4]
Working with a laptop is already convenient, but you can still maximize its productivity. How? By putting it in a laptop stand and angle it however you want. Now you don't have to lean forward too much or slouch when you're typing your important monthly reports.
Get you a laptop stand that's portable, foldable, and flexible—just like this Lenuo aluminum laptop stand. Aside from giving your laptop a better mount, it lets the heat escape from the bottom of the laptop, allowing it to remain cool even after long hours of use.
Globe at Home Prepaid WiFi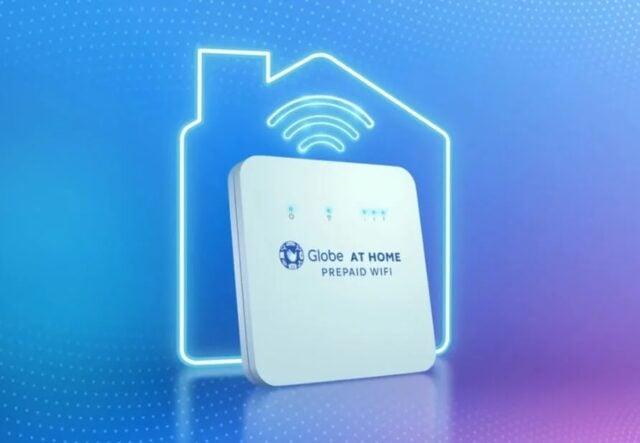 Price: PHP 999
Available at: Globe Stores[5]
What's a list of work-from-home essentials without the main ingredient: a stable internet connection? And if you're looking for an affordable alternative to expensive wired connections, look no further than the Globe at Home Prepaid WiFi broadband modem.
It's a no-hassle setup: just plug the device and connect your computer to the internet. And since it's prepaid, you don't have to worry about internet bills eating up your budget. Just choose from Globe's roster of affordable prepaid broadband promos and you're good to go.
Read more: Working from Home? Prepaid Home WiFi Options and Their Features
Work From Home Essentials Under P2,000
Miniso Wireless Keyboard and Mouse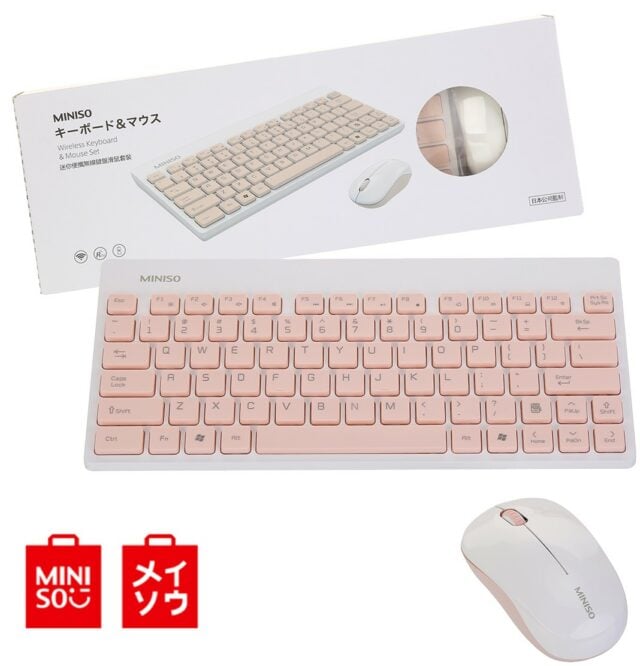 Price: PHP 1,096
Available at: Lazada[6]
Do you need a mouse and keyboard if you already have a capable laptop? It's safe to say that you still do. The laptop's trackpad sure is adequate, but nothing beats the feeling of clicking things using a trusty mouse. And what if you want to type while lying down?
Hit two birds with one stone in the shape of this Miniso Wireless Keyboard and Mouse set. Easily connect these two trusty peripherals to your device and start working more comfortably. You can also connect this to your tablet, making it a pseudo-laptop for cheap.
Read more: 11 Must-Have Phones and Gadgets for Your 2020 Wishlist
Spigen Essential F302W Wireless Charger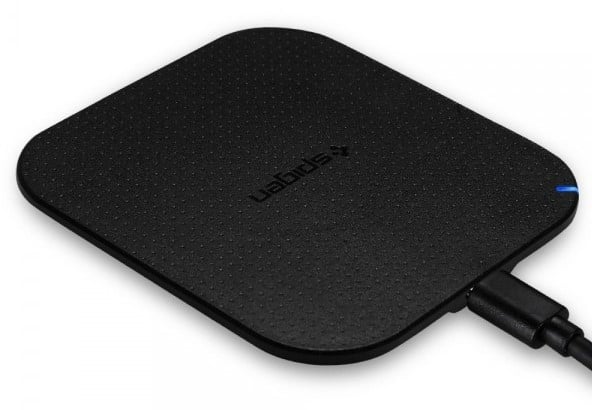 Price: PHP 1,200
Available at: Spigen[7]
Speaking of wireless, who even charges using cords, anyway? Almost everyone, in fact, but don't you want to stand out from the rest? Leave everyone in 2020 and start living in 2045 with this Spigen Essential F302W Wireless Charger. Because cords are so yesterday.
This is the best option for you if you own an iPhone 8 and above. Don't fret, Android folks, because this Spigen charger will work as long as your phone supports wireless charging. March into the wireless future by adding this to your work-from-essentials today.
Read more: 13 Must-Have Phone Accessories to Improve Your Mobile Experience
GOFT 1080p HD Webcam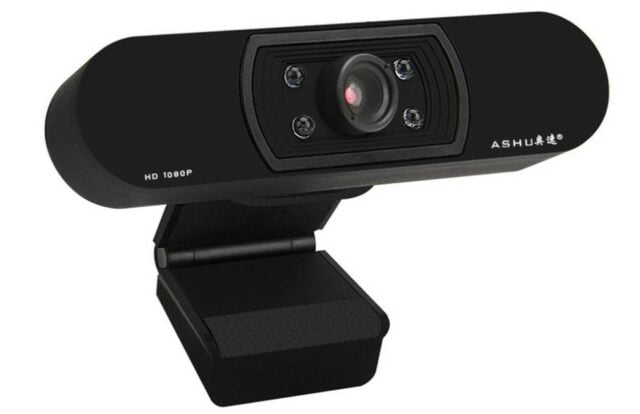 Price: PHP 1,252.85
Available at: Lazada[8]
Tired of seeing your pixelated face during important Zoom calls? Don't rely on your computer's built-in camera. Time to upgrade with one of the most handy work-from-home essentials out there: a full HD web camera. Take the GOFT 1080p Full HD Webcam, for instance.
It can shoot 1080p videos up to 30 frames per second, which means your coworkers can finally see your quarantine get-up on your next meeting. You can also use it for streaming, vlogging and other video-making purposes. And it only costs under PHP 1,500? Score!
Xiaomi Smart Desk Lamp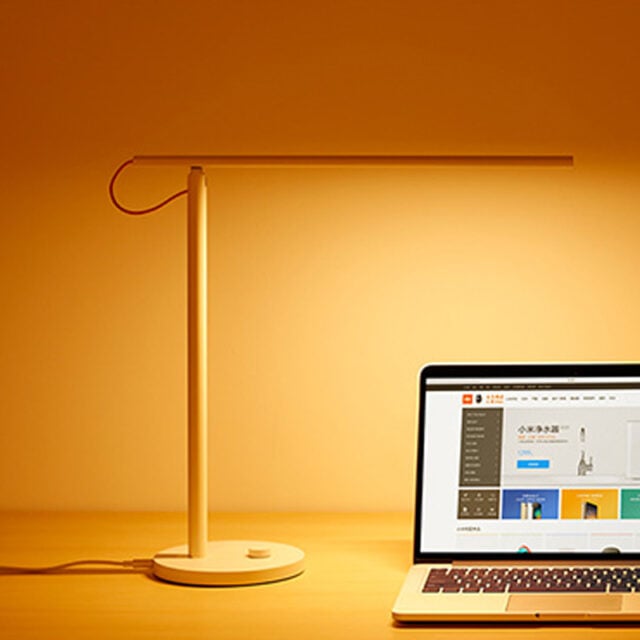 Price: PHP 1,488
Available at: Shopee[9]
A work-from-home setup is not complete without a desk lamp. Instead of buying a regular one for cheap, how about an app-controlled one? Order this Xiaomi Smart Desk Lamp today and you'll find out how regular desk lamps used to be boring and lifeless.
Through your phone, you can access this desk lamp's roster of lighting modes that are perfect for studying, reading, working, and other tasks that need accomplishing at night. And it's also wireless, so you now have more reasons to live your life with no strings attached.
Read more: What Is Distance Learning and How Does It Work?
Mickle MM-US100 Microphone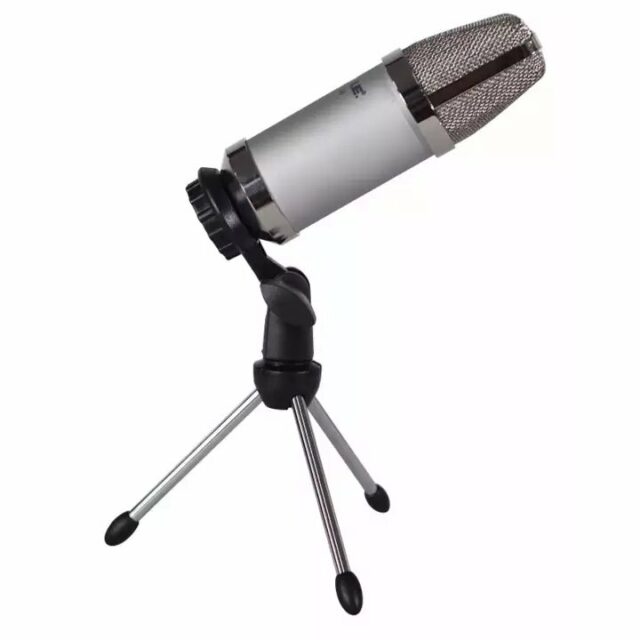 Price: PHP 1,599
Available at: Lazada[10]
Aside from seeing your pixelated face, are you also tired of hearing your garbled voice every time you're talking to your manager? It's time to upgrade your microphone as well. Just plug this Mickle MM-US100 Microphone to your computer's USB port and you're good to go.
And while this doesn't count as work-from-home, you can finally start that podcast you've always wanted or record soulful covers to start your Spotify or Soundcloud career. Having a capable microphone at this price range will surely pay off in the long run.
Read more: 6 Simple Ways to Earn Money While on Lockdown
Work From Home Essentials Under P3,000
Melton Low Back Office Chair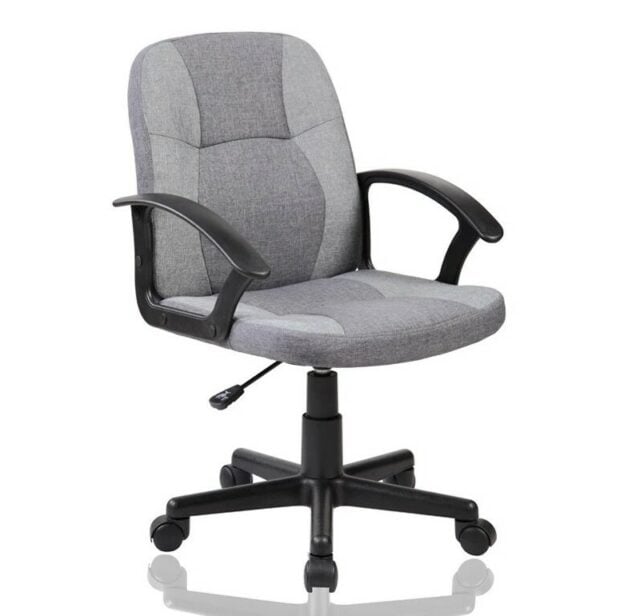 Price: PHP 2,114
Available at: Mandaue Foam[11]
Consider an office chair as one of the most important work-from-home essentials you could possibly have. You might have a powerful desktop or a stacked work desk, but if you don't have a comfortable swivel chair to sit on, it's like having a kingdom without a throne.
Feel like the boss of your own company by sitting on a Melton Low Back Office Chair. It has a comfortable cushion, fixed armrests, and an all-around office feel to it. So spare no expense in converting your home into an office—you're probably going to need it.
Sabbat X12 Pro Wireless Earphones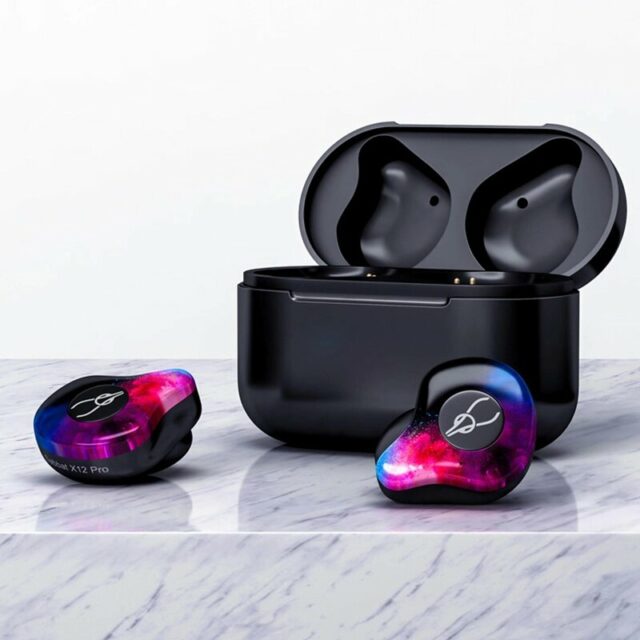 Price: PHP 2,190
Available at: Lazada[12]
Investing in a good set of earphones is also part of building an efficient work-from-home setup. Now's probably the best time to test wireless earphones. After all, you don't want to be tied to a cord while listening to town halls or webinars. Move freely in your own home!
And since Apple AirPods are too expensive, the Sabbat X12 Pro Wireless Earphones is the next best alternative. It has a playback time of 6 hours and comes with a charging case. It pairs with all types of devices fairly quick and also has a noise reduction feature.
Read more: 14 Online Gadget Stores for Your Tech and Gaming Needs This ECQ
San-Yang Office Table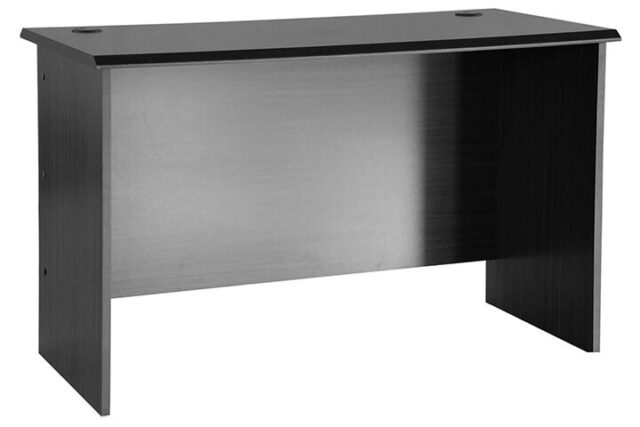 Price: PHP 2,515.50
Available at: Lazada[13]
Working at home doesn't mean you can't work at an office. Why not bring the office to you with a San-Yang Office Table? It's like bringing home your workstation but you get to keep it after. Work tables usually don't come with an affordable tag price, so this one's a steal.
And just in case your work-from-home setup ends, you're still left with a sturdy and spacious table for every purpose. You can make it a study table, a writing station, or a gaming hub. Basically, if you want to get something done, do it on top of a fine office table.
Read more: Condo vs House: Which Is a Better Buy?
Imarflex IHU-300L Air Humidifier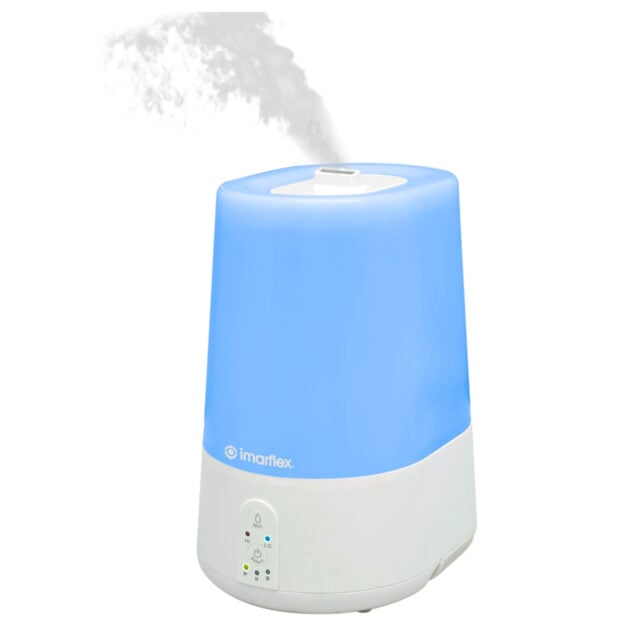 Price: PHP 2,700
Available at: Lazada[14]
Miss the scent of a well-maintained workspace? That's usually what employees miss the most. Because unless you have a helper, you don't have the time to clean up your work area at home. So what if you can bring a piece of the office to your work-from-home setup?
That's where the Imarflex IHU-300L Air Humidifier comes in. For just below PHP 3,000, you can change the atmosphere of not just your work area, but your entire home. It's like stepping inside of an office and no one will reprimand you for wearing your pajamas at work.
Read more: Why and How I Went from Freelance to Full-Time Work
Canon PIXMA P200 All-in-One Printer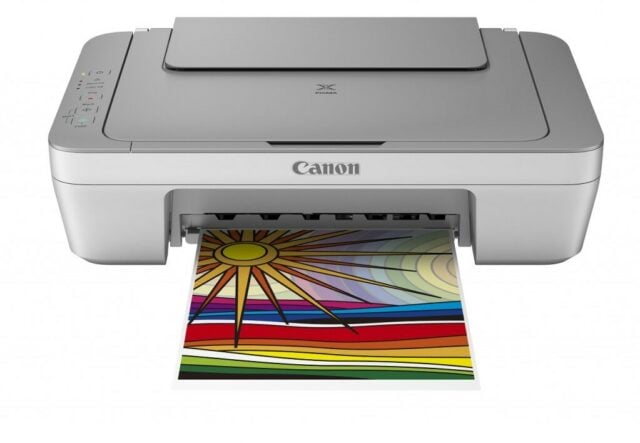 Price: PHP 2,849
Available at: Villman[15]
One downside of working from home is that you don't have the office printer around. So if you need to print out important documents, you'll need to invest on a printer. Luckily, printers are more affordable nowadays. Just ask the Canon PIXMA P200 All-in-One Printer.
Without exceeding PHP 3,000, you'll get a printer, scanner, and copier all in one feature-loaded printer. You can print documents, reports, photos, and other media safely at home. You can't call the IT department to troubleshoot any potential problems, though.
Final Thoughts
Working from home doesn't have to be a drag. With the right work-from-home essentials at your disposal, you can match your productivity in the office, if not exceed it. Just enjoy the work-from-home setup for now as the rest of the world tries to recover from the drawbacks of the COVID-19 pandemic.

Sources: