What do you always use for your purchases when traveling: cash, credit card, or both? If you bring only cash on your trips, you're missing out on the benefits of credit cards for travel.
Cash is still king, especially when traveling abroad and in far-flung areas in the Philippines. But using cash alone exposes you to a lot of risks like theft. Having a credit card in your wallet can lessen those risks and serve as a backup when you run out of cash during your trip.
Whether you spend your vacation locally or overseas, here are the different ways a credit card can help you and make you think twice about bringing just cash when traveling. Compare the pros and cons below.
1. Saving Money on Your Trips Abroad
Do you often travel abroad? Rather than pay in cash, you can save a great deal of money if you use a credit card with no or low foreign transaction fee. Such credit card type provides better exchange rates than money exchange kiosks at the airport, ATMs, and even regular foreign exchange centers.
Each time you convert from US Dollar or Philippine Peso to the local currency of the country you're visiting, you lose your money's value. But that won't be a problem if you use a credit card with no foreign transaction fee.
According to a WalletHub study, exchanging currency in cash costs travelers a lot more than using a credit card. The study further noted that with a no-foreign-transaction-fee card, an international traveler can save around 9%.
The best credit cards for travel abroad have either zero or low foreign transaction fees. These cards also offer exclusive discounts for international shopping, travel, dining, or entertainment expenses. Some even have 0% installment programs for overseas transactions.
Of all the credit card providers in the Philippines, only Security Bank so far offers credit cards that don't charge a service fee for foreign transactions.
Read more: Score Rewards for Flying: How Airline Customer Loyalty Programs Work
2. Safer Than Cash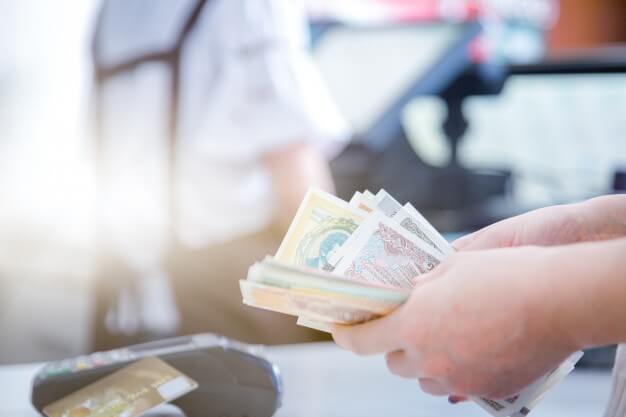 Carrying around a lot of cash makes you an easy target for thieves. Or you may misplace it. Either way, taking only cash with you when traveling isn't safe. When you lose cash, it's harder and a lot more stressful experience in a foreign land than in your home country or city.
On the other hand, credit cards for travel can minimize your risk of losing money. If your credit card is lost or stolen while you're traveling, you can have it blocked by your issuing bank immediately. You can also have it replaced when you come back home.
When you lose your credit card, call the bank right away to prevent unauthorized transactions. Most major banks have 24/7 toll-free international and domestic hotlines for reporting a lost or stolen card.
3. More Convenient Than Cash
Obviously, it's easier to carry a thin plastic card than a wad of cash. Not to mention that Visa and Mastercard are accepted worldwide.
You don't need to go to a foreign currency exchange center as often, too. If you prefer to pay cash for everything, it can be a hassle to keep track of how much money is left in your wallet. But that will be the least of your worries if you take your credit card with you during your travel.
It can also be confusing to pay with cash in a currency you aren't familiar with, especially one that comes in so many denominations like the Vietnamese Dong. Imagine counting 200 up to 500,000 VND bills! It can take so much of your limited vacation time and lead to mistakes when paying or getting change.
Why go through such hassles when you can just whip out your credit card and swipe it? There are dual currency credit cards you can apply for.

4. Free Travel Insurance
Credit cards for travel purposes typically come with complimentary travel insurance coverage. Not only does it save you money on insurance, but it also protects you from emergencies on your trip.
Some credit cards in the Philippines provide travel insurance coverage of PHP 5 million to PHP 20 million when you book your flight using the card.
Why do you need insurance when traveling? Because emergencies and inconveniences can happen anytime, and it's hard to enjoy your vacation when you encounter setbacks that can drain your money and energy.
So for your peace of mind, shop around for credit cards with free travel insurance. A credit card's travel insurance may cover some or all of the following:
Accidents
Medical expenses
Flight delays or cancellation
Lost, damaged, or delayed baggage
5. Travel Assistance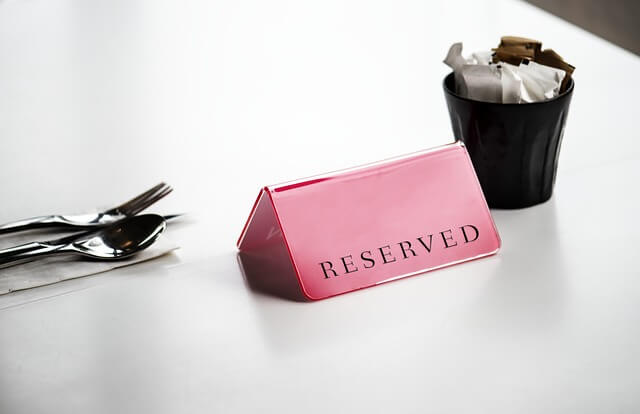 Being a credit cardholder may entitle you to useful perks like 24/7 travel or medical assistance and concierge services. Isn't it great to receive help when you need it?
Depending on the credit card provider, a concierge for travelers may provide you with these services:
Travel arrangements (tours, hotel, rental car, etc.)
Restaurant reservations
Research (nearby restaurants with the amenities you need, transportation routes, etc.)
Assistance during emergencies (referral to an English-speaking doctor or lawyer, nearby clinic, making calls to find your lost belongings, etc.)
Final Thoughts
Which is the best option for travel purchases: cash, credit card, or both? For your safety, convenience, and peace of mind, take a credit card and little cash with you when you travel.
Before you leave, make sure to inform your credit card provider about your trip: where you're going, when you're leaving, and when you'll be back. This way, you won't be hassled during your trip. Otherwise, the bank may freeze your account when it sees suspicious overseas purchases on your credit card.