Don't blink because you'll definitely miss another edition of Moneymax Reviews! This week, we're taking a look at HSBC's premium cash back credit card: the HSBC Gold Visa. What can this credit card bring to the table? We'll find out in this HSBC Gold Visa review.
The HSBC Gold Visa Cash Back's main selling point is the 5% rebate on dining expenses. Does that make HSBC Gold Visa the perfect dining partner? What other perks can it offer? Let's answer all that and more.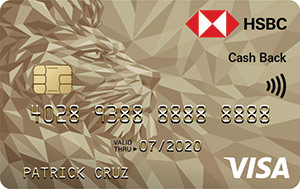 A good HSBC Gold Visa review starts with the basics. Looking at its key features, you'll see how the HSBC Gold Visa stacks up with other credit cards out there. Don't take it at face value just yet—this card definitely deserves a closer look.
Annual fee: PHP 2,500
Interest rate: 3%
Minimum monthly income requirement: PHP 16,667
Cash advance fee: PHP 200 per transaction
Cash advance interest rate: 2%
Late payment fee: PHP 1,000 or unpaid minimum amount due, whichever is lower
Overlimit fee: PHP 800
Foreign transaction fee: 2.5% of the converted sum plus reimbursement of the assessment fee charged by Visa/MasterCard to HSBC equivalent to 1% of the converted sum
Card replacement fee: PHP 400

Why Should I Get an HSBC Gold Visa Cash Back?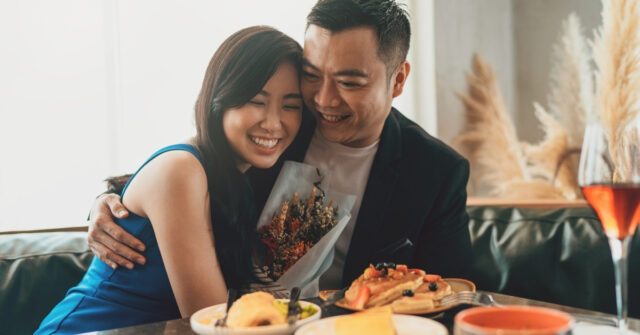 One word: Rebates. If you love eating out or enjoy ordering food online, this credit card is perfect for you. For every dining purchase made all year round, you'll receive a 5% cashback credited straight to your account. No fuss, no rush, all grub.
It doesn't end there because the HSBC Gold Visa Cash Back can also earn you rebates on other purchases. Need new items for school or work? Shop at any department store from May to August and receive a 1% rebate. Love shopping from international online stores? Do so in January, April, May, and December to receive another 1% rebate. Apparently, it's not all dining for this card.
The HSBC Gold Visa can also earn you rebates on fuel. Gas up at any Caltex station nationwide and get a 6% rebate on your first fuel purchase and 3% for succeeding purchases. Every other transaction earns you a 0.5% rebate, which is already more than nothing. Plus, that 0.5% rebate is available all year round. As the saying goes, "You reap what you swipe." Don't quote us on that one.
| Spend Category | Cash Back Rate | Available Period |
| --- | --- | --- |
| Dining | 5% | January to December |
| Fuel (Caltex) | 6% on first fuel, 3% on succeeding purchases | January to December |
| Department Store Transactions | 1% | May to August |
| Overseas | 1% | January, April, May and December |
| All Other Transactions | 0.50% | January to December |
As if those rebates aren't enough, new HSBC credit card owners will also get a PHP 2,500 cash rebate. Apply now until December 31, 2021 and spend at least PHP 5,000 with your new HSBC Gold Visa Cash Back to avail of the sizable rebate.
Read more: HSBC Credit Card Promo Offers You Should Not Miss
---
🎁 Free Gift from Moneymax: ₱2,500 GCash, JBL Go 3, or Sennheiser HD 350BT

Eligible cards: All HSBC credit cards

Promo period: Until June 15, 2023

Not an HSBC credit cardholder yet? Apply for an HSBC card through Moneymax during the promo period (and get approved subsequently) to receive an exciting free welcome gift! Choose from ₱2,500 GCash, a JBL Go 3 portable waterproof speaker (worth ₱2,399), or Sennheiser HD 350BT wireless headphones (worth ₱4,990). Terms and conditions apply.
This Moneymax HSBC GCash/JBL/Sennheiser promo runs until June 15, 2023 only. So hurry and apply now!
---
What Perks Can I Get with My HSBC Gold Visa?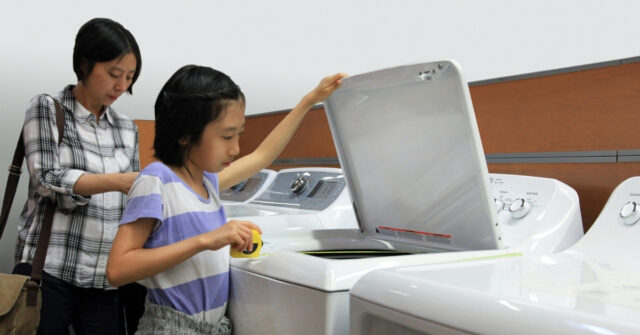 The HSBC Gold Visa Cash Back may not earn you exciting rewards, but you can still take advantage of other credit card perks that are universal to all HSBC credit cards. With the hefty rebates you'll be receiving, it's not a bad trade-off at all.
🔥 Exclusive Privileges
For starters, owning an HSBC credit card gives you access to exclusive privileges at over 27,000 establishments in 160 countries worldwide. HSBC's home&Away program[1] gives you discounts and promos wherever you are in the globe. From dining and lifestyle activities to travel and accommodation deals, your HSBC Gold Visa has got you covered.
🔥 0% Installment Plans
Need help purchasing a big-ticket item like gadgets or appliances? Make it as easy as buying a cake with an HSBC Gold Visa. How? By availing a 0% card installment plan[2] from HSBC and spacing your payments to monthly installments. You can choose an installment term of up to 36 months as you take home your purchase without shelling out a single cent.
🔥 Cash Installment Plan
But what if you're in need of cash for a certain emergency? You can always get a cash advance using your credit card. What makes an HSBC credit card special is that you can pay back what you owe in flexible installments. Thanks to HSBC's cash installment plan,[3] you can expect the unexpected without dealing with the expected unexpectedness of paying back your debt.
🔥 HSBC Autocharge
If you're tired of keeping your monthly bill and loan payments in order, why not automate them instead? With HSBC's Autocharge feature, you can automatically charge all your monthly payments to your card. You'll then be sent an eStatement of your credit card bill to your email for added convenience. Now all you have to settle is one payment every month.
Convinced by our HSBC Gold Visa review so far? Here's a quick rundown of its features.

HSBC Gold Visa Cash Back Alternatives
Our HSBC Gold Visa review won't be complete without looking at other possible alternatives. To be fair, there are other cash back credit cards out there that also deserve a second look.
For instance, the Citi Cash Back Card can also earn you rebates of up to 6%. Earn rebates on groceries and Meralco bills and save as much as PHP 12,000 a year. Plus, it comes with free annual fee for the first year, so it's worth checking this card if you're looking to save money on essentials. Check our review about Citi Cash Back Card if you're looking to save money on essentials.

Note: This product is sold by Union Bank of the Philippines, using certain trademarks temporarily under license from Citigroup Inc. and related group entities.
💳 Security Bank Complete Cashback Mastercard
The Security Bank Complete Cashback Mastercard also boasts up to 5% cash rebates as its main selling point. Earn rebates on groceries, fuel, utilities, and dining expenses, and save as much as PHP 12,000 per year. This card can save you more on fuel compared to the HSBC Gold Visa.

For first-time cardholders, the BPI Amore Visa Cash Back is a good candidate. Earn up to 4% cash rebate when you spend at least PHP 1,000 at partner merchants in Ayala Malls. And with a low minimum monthly income requirement of PHP 15,000, the BPI Amore Visa Cash Back is perfect for millennials and Gen Zs alike.

💳 HSBC Red Mastercard
But in case you really want an HSBC credit card but prefer earning rewards, then you should check HSBC Red Mastercard. Here's our review for you to know more about this card. Earn 1 rewards point for every PHP 20 spend and earn 4x reward points from dining, shopping, overseas, and online purchases.

Final Thoughts: HSBC Gold Visa Review
Cash back credit cards will never go out of style. The concept of receiving a portion of the amount spent will always attract money-savvy shoppers. If that bill fits you perfectly, this HSBC Gold Visa review probably convinced you to apply for one. But in case it didn't, you can check out our previous Moneymax Reviews as part of your journey to find the "one." The best credit card in the Philippines, that is.

Sources: