We all have dreams, and most of us share the same goal: to own a house. But before you can enjoy decorating your home and inviting people over, you need to go through the process of finding a house, securing the funding, and constructing or adding the finishing touches.
In short, it can be a tedious, time-consuming, and costly undertaking. To manage your expectations and help prepare your budget, you need to know the pros and cons of buying a house.
The Pros and Cons of Buying a House in the Philippines
What are the Advantages of Buying a House?
Owning a house has many obvious advantages. Understanding the benefits of buying one can help you make a more straightforward decision if you're still unsure whether you're ready to buy a house or not. Here are some of them.
👍 Can Be Cheaper Than Renting
While renting may seem cheaper than buying a house, home ownership costs less. When you buy a house, your payment goes towards ownership. Every monthly amortization payment brings you closer to calling the house your own. Paying rent month after month, even for years, won't make the property yours.
Read more: Should You Buy or Rent a House? Know the Pros and Cons Before You Decide
👍

Full Control Over Your Property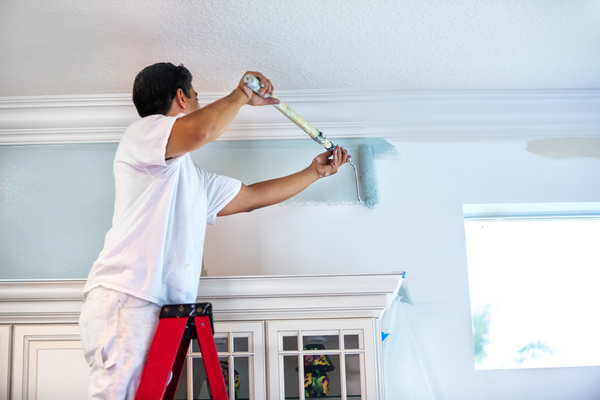 When you buy a house, you are your landlord. You have complete control over your property. You can design, remodel and decorate without any restrictions. Whether you need to do minor repairs or a major overhaul, you can do so freely as long as it's up to code.
Moreover, you no longer have to deal with the hassle of renewing your rent agreement or renegotiating your rental terms. You also don't need to worry about the possibility of sudden termination of your lease agreement. As long as your home loan payments are up-to-date, you enjoy security with your property.
👍 Good Investment
You're spending money on something tangible and essential with the potential to appreciate over time. You're also increasing your wealth by building equity,[1] meaning the property's current market value minus what you owe on it.
The acquisition of a house is also a capital gain,[2] which is an increase in the value of a capital asset when sold. The property will have a higher worth than the original purchase price.
Investors also consider real estate as a good investment because people will always need a house to live in. You'll find that there will always be buyers of residential homes.
Research and buy an affordable house in an up-and-coming neighborhood. Your property's value will grow as the area becomes more popular or developed. If you're not going to live in it yet, you have the option to turn it into a rental property.
👍

No Need to Compromise
When looking for houses for rent, your instinct might be to find the cheapest one that also meets your size, amenities, and location requirements. Sometimes, you'll still rent a house even if it doesn't meet all your needs or expectations.
But you don't need to settle for anything less when you buy a house. You can ensure that the place ticks all the boxes and that you get your money's worth.
👍

Having Your Own Space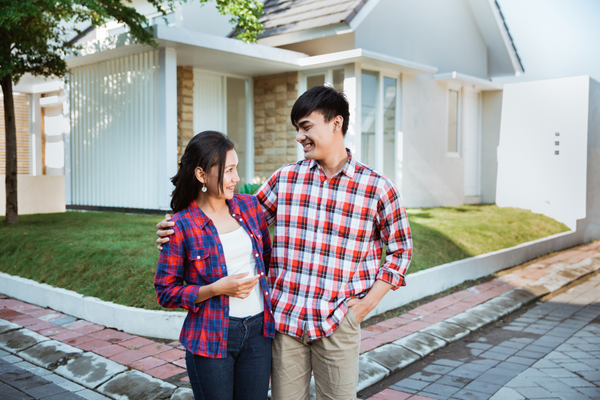 There's no place like home. At the end of a long day, knowing that you have a house to come home to can be the most rewarding feeling. Having your own nest can also bring you a sense of comfort and security.
👍

Enjoy Easy Home Financing Options
Because of easy financing options offered by banks, lending institutions, and property developers in the Philippines, buying a house has never been easier. You don't have to wait until you save enough money to purchase a house. You can even buy a home in your 30s if you meet the lender's eligibility requirements and can afford the monthly amortization.
What are the Disadvantages of Buying a House?
Is it worthwhile to buy a house? That depends on many factors. It's crucial to know the advantages and disadvantages of buying or owning a house before you make the big decision and part with your hard-earned money. So here are some drawbacks you might experience when buying a house.
👎 Property Value Might Depreciate
Buying a house is a significant achievement you should be proud of. It's also an excellent long-term investment. But you must also understand that your property's value will depend on market conditions, which won't always be enjoying a boom period or moving in an upward direction.
For instance, despite Philippine residential real estate prices increasing steadily since 2016, there were periods when prices declined during the pandemic—particularly in the first half of 2021 and the third quarter of 2020.[3]
👎

Less Flexibility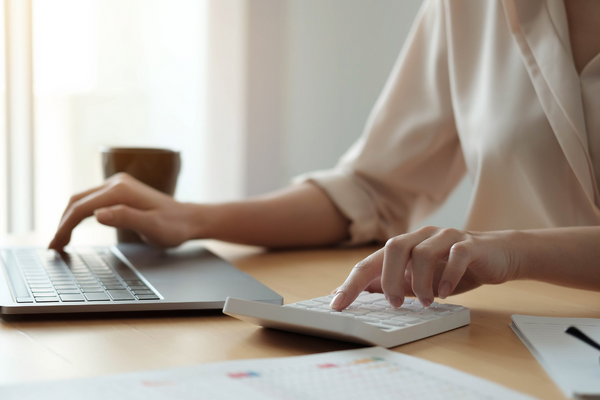 Packing up and moving to a new city or country won't be easy. Compared to renting a house, with which you can turn over the rental property to the landlord and move out, the process of selling your house won't be as quick. It can be more complicated and stressful with all the paperwork and costly with all the fees to pay.
👎

Limited Options
Buying a house entails many considerations, and these can narrow down your options. Aside from budget, you need to consider the location, size of the house, community, and security, just to name a few.
Finding a house that matches all your preferences won't be easy. More often than not, you'll need to settle for a place that meets only some of your requirements.
👎

Paying for Everything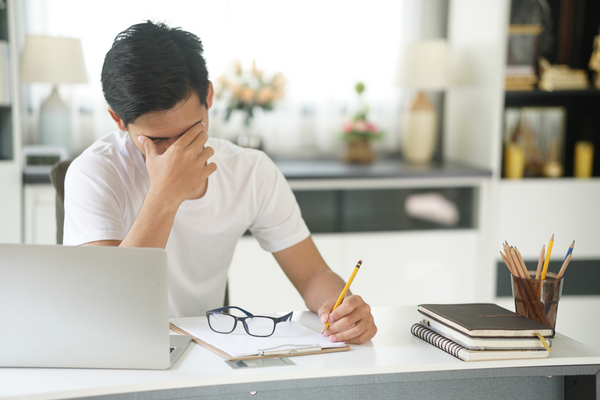 Aside from the high upfront costs, you're also financially responsible for everything. There's no landlord to take care of repairs or the upkeep for you. You'll have to either learn how to fix the damage yourself or pay someone to do it. And the bigger your house is, the bigger the utility bills and maintenance fees to pay.
👎

Some Stiff Competition
Remember that you're not the only person shopping for a house with the same budget and requirements in mind. If you don't move quickly, you might lose your chance of buying the house you want.
With that, you'll need to get pre-approved for a housing loan and pay more than the minimum down payment. You can then avoid delays and close the deal as soon as possible.
Related reading: How to Get Approved for a Housing Loan: 10 Tips for Home Buyers
Final Thoughts
Buying a house is a major decision you shouldn't make on a whim. It will affect your financial future for years to come, so learn all you can about the housing market to expedite your decision-making process. Know the pros and cons of buying a house to maximize the benefits and handle the drawbacks better.

Sources: