Purchasing a brand new car can be both an exciting and expensive adventure. As more people are experiencing an increase in their income and auto loans are becoming easier to acquire, it's no surprise that the automotive industry is on an upswing.
While a decent used car can get you to point A to point B without any problem, a brand new car has added features that can protect you a lot better when you're on the road. A new car isn't just a luxury, but an investment in the long run.
Let's see some of the benefits of getting a brand new car and tips you can consider when you're shopping for a new ride.
Benefits of Buying a Brand New Car
Purchasing a car can be one of the hardest decisions you'll have to make. Here are the reasons why it's beneficial:
Value for money
A brand new car costs more compared to a used one. However, you're sure that the unit is in tip-top shape. Car dealers ensure that the car you're getting is flawless and has no hidden issue. You may be spending a little more, but you're getting a vehicle without even the smallest of dents.
Freedom of choice
If budget isn't a concern, you have unlimited options. You can get a vehicle that fits both your needs and wants. Compared to used cars, you're confined to the available units for sale.
Read more: 21 Cheapest Cars in the Philippines You Can Buy in 2021
New features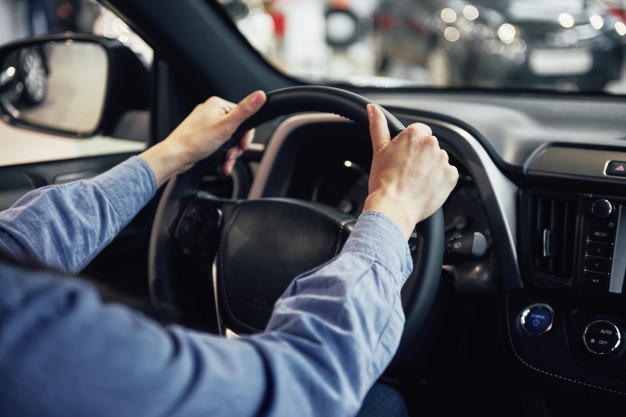 Brand new cars have—well—brand new features. If you buy a 2020 model, it will have a sound system made for 2020. Whereas, buying a used car from the early 2000s will come with a stereo from that era. A new car also has the latest technologies and safety features, which older, used models may not have.
Warranty coverage
A brand new car comes with an unused factory warranty for a pre-determined number of miles[1]. Most car manufacturers offer three years of warranty. However, some offer longer warranty coverage of up to five years.
Improved safety
As mentioned, brand new cars have the latest technologies and safety features. Manufacturers continually improve their vehicles' safety features to comply with ever-evolving safety regulations. New cars have features such as assisted parking and blind-spot monitoring, which you may not get with a used and older car.
Customizable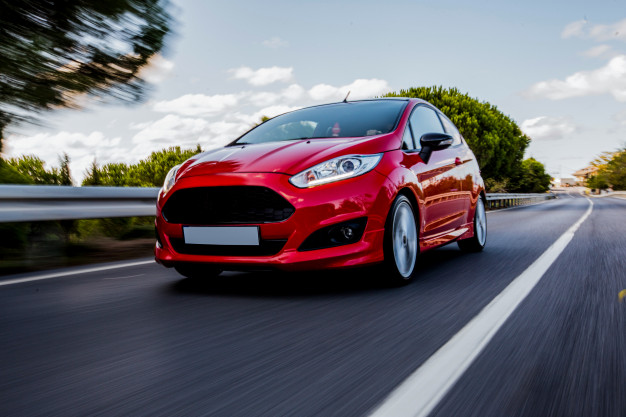 Brand new cars are like your favorite milk tea—you can customize it to your liking. It can be made to order with specs and features you like. Want a black exterior? You got it. Keep in mind, however, that customizing a car comes with extra costs.
Read more:
Peace of mind
You don't have to worry about your car breaking down in the middle of nowhere or giving up on you while you battle the rush hour traffic. Having that peace of mind is worth the extra money a new car requires.
Financing
Loan lenders may offer lower interest rates because a brand new car hasn't deteriorated yet. They can also use the vehicle as collateral should you default on your loan.

Factors to Consider When Buying A Brand New Car
Now that you're well aware of the pros of purchasing a brand new ride, it's time to consider factors when choosing the best one for you:
Fuel efficiency
The price of a car is a one-time expense, but regular fuel consumption isn't. Consider the vehicle's fuel economics when buying a brand new car because gasoline expenses can be as much as feeding two children for a month.
Power and performance
Power and performance are important factors every car buyer should consider. Make sure to pick a car with high engine performance.
Safety systems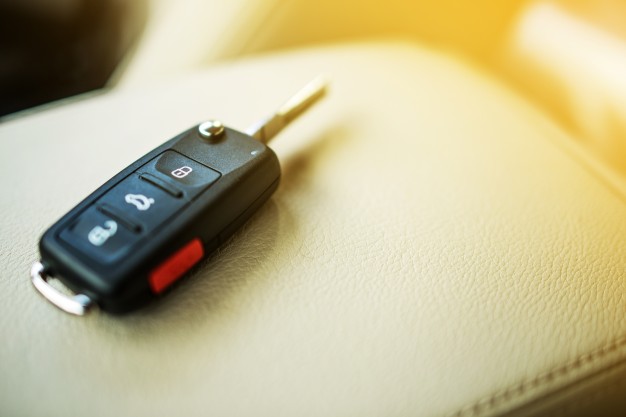 Consider the car's safety devices, features, and technology. Choose a brand new car that meets your needs. Most new cars come with advanced safety features such as automatic parking and backup cameras, which can be very beneficial.
Warranty
Purchasing a brand new car entitles you to discounts or free comprehensive car insurance. You may even get extended warranties or perks such as credit card points, among others.
Brand
Popular brands are the most expensive, but for a reason. Most of these brands produce cars with killer engines and advanced fuel efficiency features Consider the brand of the car you're eyeing and compare it to other manufacturers in the market. Research about the brand and read reviews online.
Cost of ownership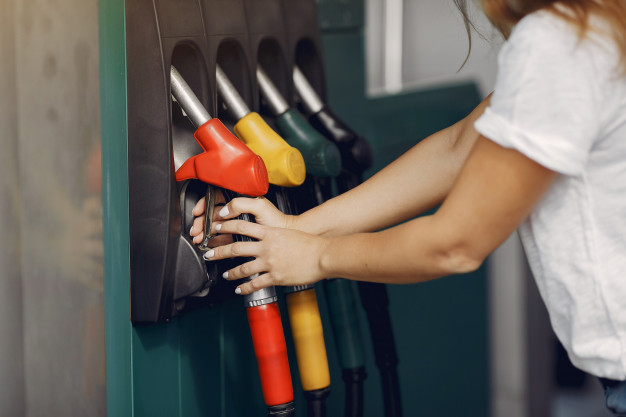 You should always consider the additional ownership costs when buying a brand new car. Factor in the price of insurance, fuel, and maintenance when estimating the amount you need for your new ride.
Resale value
Resale value is the value of the car when it depreciates over time. While it is tempting to purchase a new car on sale, it can cause a vehicle's value to depreciate a lot faster. Do your research beforehand and determine which cars have greater resale values.
10 Tips When Buying A Brand New Car
Ready to shop around for a brand new car? Follow these tips to have a smooth sailing purchase experience:
1. Do your research
Look into the kind of car that fits your needs. Is it practical to purchase a two-seater sports car over a six-seater SUV? You can also find out just about anything about cars online. Look into Consumer Reports and online reviews to learn which cars perform the best and which ones to avoid.
You'll also want to know the payment options offered. If you're getting an auto loan, make sure to set it up way in advance.
2. Buy a car you can afford
No, just because you're getting a car loan doesn't mean you can get the priciest of the bunch. Assess whether or not you can really afford a brand new car. You don't want to be drowning in debt.
Determine how much you need to allot for your monthly car loan payments. Would it put a dent on your savings? Would it drastically change your lifestyle for the worse? Make sure you're not putting your financial health at risk. Buy within your means.
3. Compare
Once you've determined the make, model, and features you want in a car, compare them to similar models. The reason you'll want to do this is because you might find the same features you want at a better price point.
4. Forego the add-ons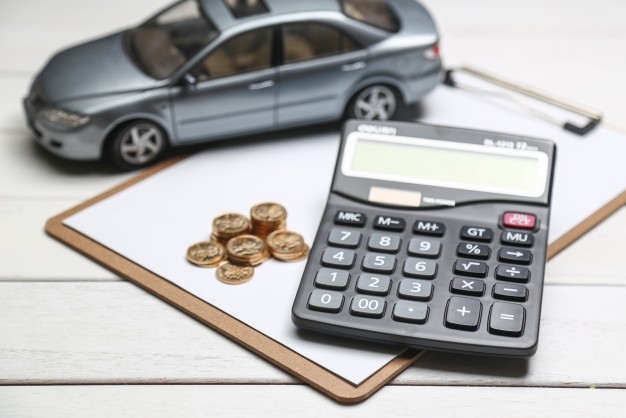 A brand new car is a major purchase, and paying it off can take you years. The overall cost of a car will increase if you choose to add accessories and features. Keep the add-ons to a minimum and only get features you're absolutely sure you will need.
5. Get a pre-approval
If you're getting an auto loan, it may be ideal to get a pre-approval to get a jump on interest rates. You'll have an interest rate you can compare with a car dealership's financing, allowing you to see which one has a better and more affordable annual percentage rate.
6. Shop around
Go to different car dealerships before purchasing a car. Explore dealerships in various areas and compare their prices. Some dealerships may price their vehicles differently, depending on where they're located.
Read more: Top Places to Score New Wheels in the Philippines
7. Bring someone with you
It's easy to get swayed by the many promises a sales agent tells you, especially if this is the first time you're buying a car. Bring someone who can help you compare features, prices, perks, and financing options. It will help you navigate the process of buying a car a lot easier.
8. Test drive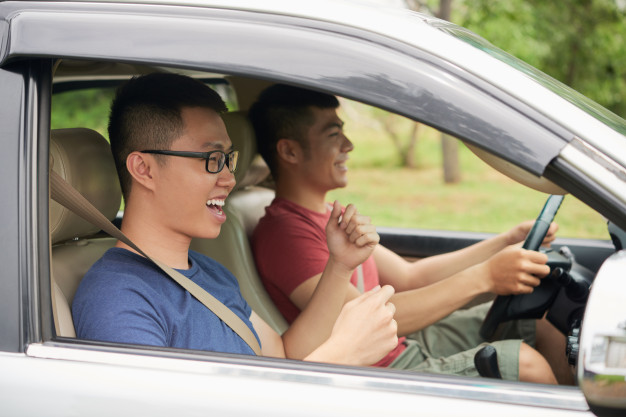 Most people buying a car test drive it first. Sure, online videos give you an idea of how the car feels, but it's a lot different when you're the one driving. Test driving will help determine whether the car feels comfortable. Here are some guidelines when test driving:
The vehicle should stay silent and smooth when idle
The view from the mirrors should be acceptable and you can view all the dashboard gauges easily
The controls should be working perfectly
The handles and brakes should respond when you push the accelerator and brakes
9. Focus on the price
Once you've found the perfect car that ticks all your boxes, it's time to focus on the price. Now, you can try to haggle for lower prices by checking out base models with little to no additional options. You can get price quotes on the spot or ask the dealership to email them to you, along with a breakdown of all the fees, taxes, and add-on costs. Make sure to get the total price as well.
10. Seal the deal
After shopping around and test-driving numerous cars, you've finally found The One. Now it's time to seal the deal. Double—nay, triple—check the price breakdown. Make sure to have all the required documents. If you have any concerns, ask your car dealer. It is important that you are 100% sure of your choice as the car (and the loan) will be with you for several years.
Final Thoughts
Remember: when buying a brand new car, looks aren't all that matter. Make sure to factor in the price, power and performance, fuel efficiency, and the cost of ownership. Determine what you need in a car and the add-ons you can do away with. Test drive the vehicle before sealing the deal. If it doesn't feel right, don't be afraid to start from scratch again. A brand new car is a huge responsibility—you'll want to have one that you're completely on board with.
Save time and money when you apply for a car insurance policy through Moneymax. Get a free quote now!

Source: [1] What You Need to Know About High-Mileage Cars (Erie Insurance, 2018)