For most of us, a car is simply an item of pure utility. As its only job is to take you from point A to point B, you may think that the kind of car you're driving shouldn't be a big deal.
But if you look closely, you'll realize that not all cars are created equal. While they have the same purpose, they may differ in engine, power, and other specs.
Should vehicle classifications in the Philippines matter? The practical answer is yes. The type of car you're planning to own will affect subsequent expenses, such as toll, insurance, and upkeep. Moreover, you'll need to have a car that can actually suit your lifestyle. You surely won't want to get a hatchback if you have a family of six.
To help you pinpoint the kind of car that you need, we've come up with a simple guide to different types of vehicles in the Philippines. Generally, there are two ways to classify a vehicle: according to its body type and based on its size and weight (as per the Toll Regulatory Board's vehicle classification system).
Vehicle Classifications in the Philippines: 10 Car Body Types
The size and outline of a car can easily give you an idea of its classification. Here are the most popular options in the country.
Hatchback

A hatchback is a small and usually affordable car with a tailgate or rear door that you can open upward. Hatchbacks used to be boxy and boring. But they've undergone modifications over the years, now sporting smoother lines and a much more elegant look.
Because it's not as expensive as sedans and other vehicle classifications in the Philippines, it easily appeals to many first-time car owners. Its size makes it perfect for city driving, as it allows you to navigate streets and alleys with ease. If you have a small parking area at home, a hatchback is definitely worthy of your consideration.
But don't let its small size fool you, as it can actually accommodate up to five passengers, including the driver.
Popular hatchbacks include Toyota Wigo, Suzuki S-Presso, Suzuki Swift, Kia Picanto, Honda Brio, and Mitsubishi Mirage.
Sedan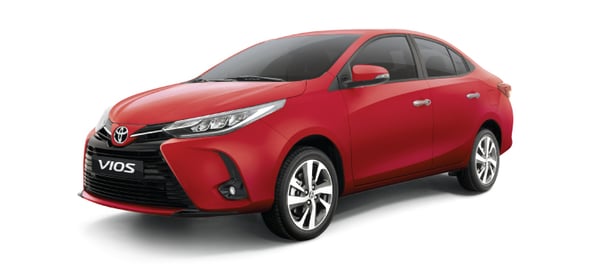 A sedan is a very straightforward car. With its standard and unchanging appearance, it will always be visible on the road.
This car has four doors and a trunk that's separated from the passenger compartment. Nevertheless, you can accommodate longer objects by opening a pass-through, which you can do by folding the rear seatback.
A sedan is often a flagship model of many car makers. With its simplicity and versatility, it's always been a popular option among families, people operating a TNVS business (e.g., GrabCar), and companies with a car fleet. Some base models are affordable, making them a good option for first-time car owners.
Toyota Vios,[1] Nissan Almera, Honda City, and Hyudani Accent are among the most popular and best sedans in the Philippines.
Coupe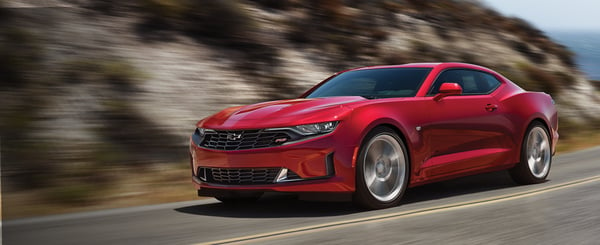 A coupe looks very much like a sedan. But there are a few key differences between these types of vehicles. For one, a coupe has two doors while a sedan has four.
When it comes to design, a sedan usually follows a luxurious and wholesome style. A coupe, on the other hand, has an athletic look, integrating smoother and more aerodynamic lines.
Practicality-wise, a coupe is more driver-centric, as it usually seats up to two people only. Rear seats, if any, are usually much smaller. This vehicle type's performance is sporty, thanks to its powerful engine and lighter build. When it comes to price, you may need to shell out some cash, as coupes are typically expensive.
A lot of sports cars are actually coupes. The most popular ones are Ford Mustang, Chevrolet Camaro, Chevrolet Corvette Stingray, and Toyota 86.
Sports Utility Vehicle (SUV)
A sports utility vehicle or SUV is a large vehicle with some specifications and features borrowed from light trucks. It follows a two-box design, meaning that the engine compartment and passenger cabin are two separate spaces. It usually has three rows of seats, allowing you to accommodate up to seven people.
The engine and drive configuration of an SUV are built for a wide variety of surfaces, from smooth city streets to uneven dirt roads. Such a set-up offers toughness and flexibility that many weekend warriors and road trip lovers are looking for. Nevertheless, an SUV also makes a good family car.
When it comes to exteriors, most SUVs don a bold look. Their size gives them an imposing appearance on the road. And because of their luxurious appeal and hefty price tag, they're usually considered a status symbol.
Some of the best SUVs in the Philippines include Toyota Fortuner, Mitsubishi Montero Sport, Nissan Terra, Chevrolet Trailblazer, and Isuzu mu-X.
Multi-Purpose Vehicle (MPV)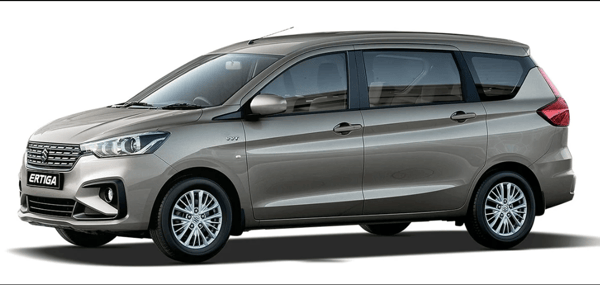 If an SUV is too pricey or big for you, a good alternative would be the multi-purpose vehicle or MPV. An MPV is quite smaller than an SUV, but it still offers a generous space that can accommodate up to seven people.
Typically, an MPV has three rows of seats; the rear seat can be folded to offer space for the cargo. With its size and practicality, an MPV makes an ideal family car.
What makes MPVs different from SUVs is their overall look and design. While SUVs have this commanding and tough appearance, MPVs sport tamer lines and curves, thus rendering them wholesome and approachable.
Popular options for the best MPV cars in the Philippines are the Toyota Innova, Toyota Avanza, Toyota Rush, Suzuki Ertiga,[2] Suzuki APV, and Mitsubishi Xpander.
Asian Utility Vehicle (AUV)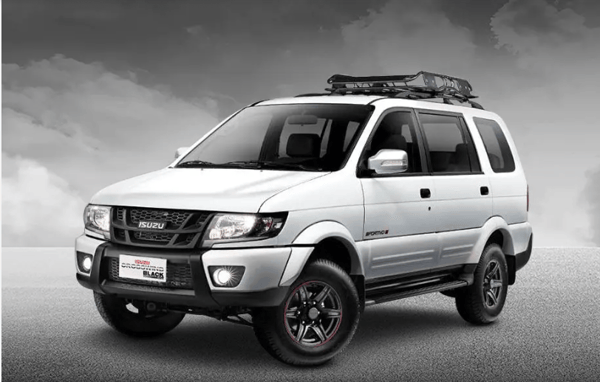 Also known as basic utility vehicles, Asian utility vehicles or AUVs are a car type manufactured for developing countries, such as the Philippines.
These haulers can be used to transport both people and cargo. Nevertheless, AUVs have seen various modern modifications over the years, giving them refreshed aesthetics and a renewed reputation.
The AUV's styling is what makes it different from SUVs and MPVs. AUVs have a smooth front and a semi-boxy cabin. Somehow, their overall design is reminiscent of small jeepneys.
Nevertheless, AUVs are a well-loved vehicle classification in the Philippines because of their versatility. They can be either used as a family car or a shuttle service (e.g., UV Express vehicles).
Popular models include the Toyota Tamaraw FX, Toyota Revo, Mitsubishi Adventure, and Isuzu Crosswind. A lot of car manufacturers have already discontinued their AUV lines. Nonetheless, you can still find these cars in secondhand markets.
Related articles:
Crossover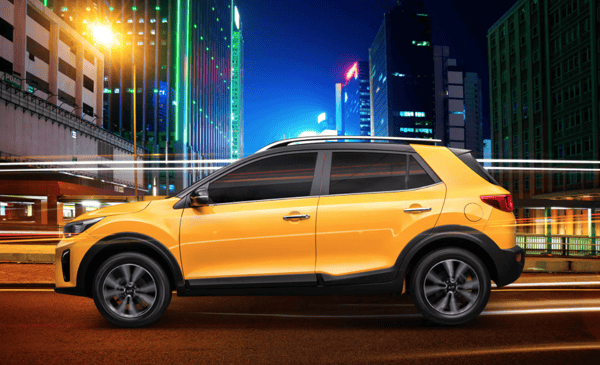 Crossovers are essentially utility vehicles with some features taken from SUVs, hence the classification name. Like SUVs, crossovers can take on different road conditions, from smooth urban thoroughfares to rugged provincial roads. Moreover, their distinguished aesthetics are heavily inspired by SUVs.
However, a crossover is still different from an SUV. Unlike an SUV, this vehicle classification in the Philippines uses a unibody structure. This means that the crossover's body and frame are one single structure. An SUV, on the other hand, is built by attaching the chassis to the car's body.
Size is also a defining factor. A crossover is much smaller and more compact than an SUV. It also has a lower ground clearance compared to that of its big brother.
Ford EcoSport, Kia Stonic, Mazda CX-30, and Suzuki Vitara are some examples of a crossover.
Pick-Up Truck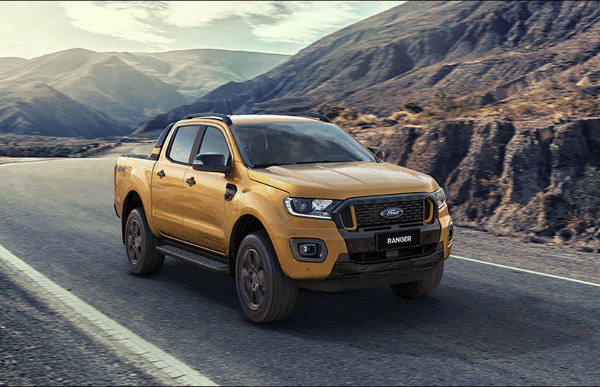 Originally designed as all-around workhorses, pick-up trucks have grown to become a lifestyle vehicle that offers a lot of versatility.
With a large cargo bed and powerful off-road capabilities, pick-up trucks are well-liked by people who are into long road trips and even those who are running a business. The cargo bed is often left uncovered, which means that it can accommodate larger and taller loads. Design-wise, pick-up trucks usually appeal to those who favor ruggedness over elegance.
Popular models of this vehicle classification in the Philippines include the Ford Ranger, Ford Ranger Raptor, Toyota Hilux, Nissan Navara, and Mitsubishi Strada.
Van

Many may look at vans as large moving boxes. But their no-nonsense practicality is the secret behind their staying power in the automotive industry.
Foremost, they're more spacious than most cars. They can accommodate up to 18 people, depending on the seat configuration. They also have a high headroom, which makes loading taller cargo much easier. Instead of hinged doors, vans come with a sliding door, which is usually situated on one side of the vehicle.
Toyota Hiace, Nissan Urvan, and Hyundai Grand Starex are some of the most popular vans in the Philippines.
If you're gunning for additional comfort and luxury, a minivan will certainly suit you. However, note that it's generally much more expensive compared to a full-sized van. Toyota Alphard, Kia Grand Carnival, and Chrysler Town & Country are among the most sought-after minivans out there.
Convertible Car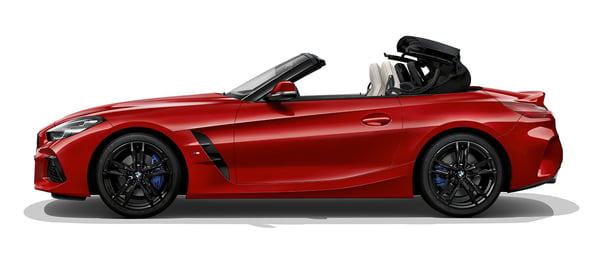 Also known as roadster, a convertible follows the build of a coupe in a sense that it has two doors and an athletic look. Add to that the fact that it is light and boasts smooth handling.
But the difference between a coupe and a convertible is that the latter's roof can be retracted. With this feature, drivers can hit the road in the open air. Is it too sunny or is it about to rain? Just put the roof back up. You can do so via a manual or motorized mechanism
Ferrari is often the visual representation of convertibles. But if you're looking for alternatives, consider the Ford Mustang, Mazda MX-5,[3] Mercedez-Benz SL-Class, and BMW Z4.
Car Classifications in the Philippines Based on Vehicle Size and Weight
For registration purposes, the Land Transportation Office (LTO) classifies vehicles into passenger cars, trucks, buses, trailers, and even motorcycles.
On the other hand, The Toll Regulatory Board (TRB) has its own system of motor vehicle classification in the Philippines.[4] The said agency categorizes vehicles based on their number of axles and height. Note that the toll you'll pay will depend on your vehicle type as classified by the TRB.
Class 1 Vehicles

Under this vehicle classification are those with two axles and an overall height of up to 7.5 feet. These include passenger cars, vans, jeepneys, pick-up trucks, and motorcycles with a 400cc engine and above.
Class 2 Vehicles

Vehicles with two axles but have a height of more than 7.5 feet fall under this classification. These include buses and trucks.
Class 3 Vehicles

This heavy vehicle classification in the Philippines covers trucks with three or more axles and a height that's greater than 7.5 feet. These include large trucks and large trucks with trailers.
Final Thoughts
Cars come in different shapes and sizes, a fact that can make choosing one a challenge. To make this task much easier, it would be wise to look at your lifestyle and financial capabilities. Picking the right vehicle classification in the Philippines will allow you to properly maximize your car.
If you're still confused or overwhelmed, don't hesitate to seek the help of a friend who owns a car. In case you already have a particular model in mind, do your due diligence by probing the sales agent and test-driving the car to your heart's content.
Get a Free Car Insurance Quote Online!
Protect your upcoming investment through a car insurance policy with coverage that suits your needs and budget. Check out these options from top providers in the Philippines. Get a free quote from Moneymax now—it's free and just a few clicks away!
| | | | | | |
| --- | --- | --- | --- | --- | --- |
| Car Insurance Company | Maximum Total Sum Insured | CTPL Coverage | Own Damage & Theft Coverage | Acts of Nature Coverage | Death or Disablement Coverage |
| FPG Insurance | ₱4 million | ✔️ | ✔️ | ✔️ | |
| Malayan Insurance | ₱7.5 million | ✔️ | ✔️ | ✔️ | |
| The Mercantile Insurance Corporation | ₱5 million | | ✔️ | ✔️ | |
| OONA Insurance (formerly MAPFRE) | ₱5 million | ✔️ | ✔️ | ✔️ | ✔️ |
| PGA Insurance | ₱3 million | | | | ✔️ |
| SGI Philippines | ₱5 million | ✔️ | | ✔️ | ✔️ |
| Standard Insurance | ₱5 million | ✔️ | ✔️ | ✔️ | ✔️ |
| Stronghold Insurance | ₱3 million | | ✔️ | | |
Sources: