In the market for a new car? You might already have a dream car in mind—and chances are, it's a shiny, brand-new one.
However, not everyone can afford their hefty price tags. It makes sense to consider second-hand cars as well—especially if you have a limited budget.
Used cars are obviously the cheaper alternative, but is it really wise to buy a second-hand car than a brand-new one? Or is it the other way around? The right choice between a brand-new or second-hand car varies from one buyer to another.
Brand-New or Second-Hand Car: Comparing the Costs
Before we split hairs between new and used cars, let's find out what they're worth first. Here are the top cars in the Philippines and their second-hand prices.
🚗 Toyota Wigo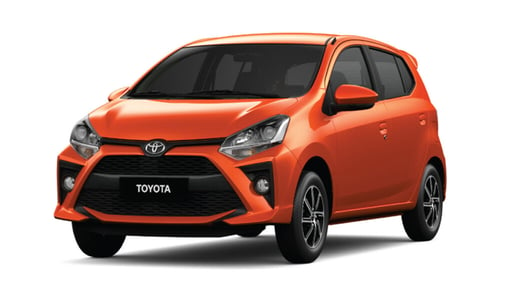 Brand-new price: ₱578,000 - ₱705,000
Second-hand price: ₱330,000 - ₱528,000
Arguably the most popular small car in the Philippines right now, Toyota Wigo is also a popular choice for budget-conscious car owners. It's also relatively cheap when it's brand new, which means you can expect more savings when you buy a used or repossessed one.
🚗 Toyota Vios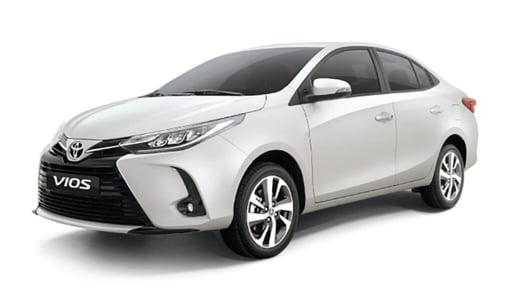 Brand-new price: ₱706,000 - ₱1,005,000
Second-hand price: ₱518,000 - ₱938,000
Are you in the market for a sedan? Whether you're buying a brand-new or second-hand car, the Toyota Vios provides the most bang for your buck—it's the reason why this model is one of the best-selling cars in the Philippines.
🚗 Honda City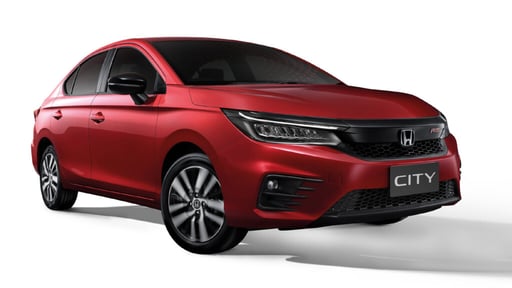 Brand-new price: ₱953,000 - ₱1,093,000
Second-hand price: ₱268,000 - ₱675,000
If you're looking for a car that has the right balance of affordability and fuel efficiency, then consider getting a Honda City. Aside from using it for your everyday drive, it's also a great option for car owners looking to apply for TNVS services. Either way, the Honda City is a great fit.
🚗 Mitsubishi Xpander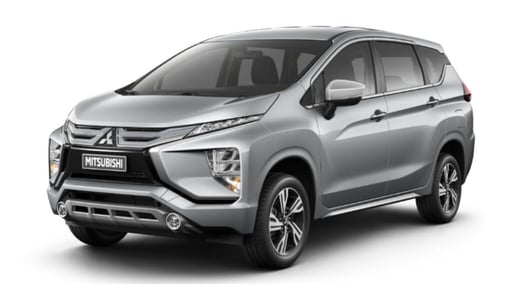 Brand-new price: ₱1,068,000 - ₱1,198,000
Second-hand price: ₱746,000 - ₱1,088,000
Hatchbacks are perfect for big families and carpooling purposes. So if you're looking for one, add the Mitsubishi Xpander to your list. Don't want to spend more than a million? This is one of the best second-hand cars to buy in the Philippines.
🚗 Ford Ranger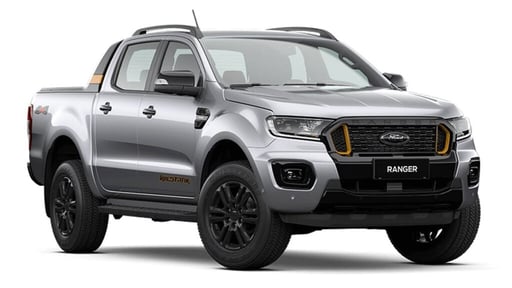 Brand-new price: ₱1,249,000 - ₱1,910,000
Second-hand price: ₱430,000 - ₱1,236,000
Big cars require big bucks and that's exactly what you'll get with the Ford Ranger. You'll definitely have to consider if you want a brand-new or second-hand car because it will set you back either way. But in the end, you'll get a sturdy vehicle that will last you ages.
What are the Advantages of Buying a Second-Hand Car?
Are second-hand cars worth it? And when is it good to buy a second-hand car? A used or pre-owned vehicle is a better option in these situations:
✔️ You Want Lower Car Insurance Costs
If you're still on the fence between buying a brand-new or second-hand car, consider the car insurance costs. And an advantage over the latter is that it is cheaper to insure. Car insurance companies consider a vehicle's age and fair market value when computing insurance premiums.
The higher the value of a car, the more expensive it is to repair the unit after a collision. But some insurance providers don't accept applications for vehicles older than 10 years, so consider that when buying a second-hand car.

✔️ You Can't Afford Your Desired Model
If you have a specific vehicle year, make, and model in mind, but its brand-new version doesn't fit your budget, go for the next best thing: a pre-owned unit sold at a much lower price.
When you buy a second-hand car, you can typically save around 10% to 70% of a vehicle's original price, depending on factors such as age, mileage, and condition. If your budget permits it, you can even upgrade to a better model.
✔️ You Prefer to Pay in Lump-Sum Cash
Want to avoid paying the interest plus monthly installments on a car loan? If you can pay the full amount of a second-hand car in cash, then go for it! You'll get to save more that way with a second-hand car vs. a brand-new car, as long as the unit is in good condition.
✔️ You Want to Buy a Phased-Out Model
Buying a brand-new car isn't an option if you want to drive home a particular classic or discontinued model. For instance, you can find a car as old as a 1968 Volkswagen Beetle in the used car market for ₱100,000 or less. Vintage car enthusiasts, in particular, are the ones who benefit most from buying used cars.
✔️ You Plan to Resell the Car in the Future
When you buy a new vehicle, it loses 20% to 30% of its value as soon as you drive it off the dealership. In the first three years of owning the car, it may depreciate further by up to 50%.
Used cars depreciate less than brand-new cars. That's the greatest benefit of a second-hand car purchase—the previous owner of the car has taken the largest depreciation hit, while you, the new owner of the used car, will enjoy a low cost-to-resale ratio.
This means you can sell the second-hand car later for almost the same amount you paid for it, as long as you keep it well-maintained. If you have it customized, fixed, or upgraded with new features, you may even resell it for a higher price.
Read more: Where to Buy Second-Hand Cars in the Philippines? 8 Options to Score the Best Deals
What are the Advantages of Buying a Brand-New Car?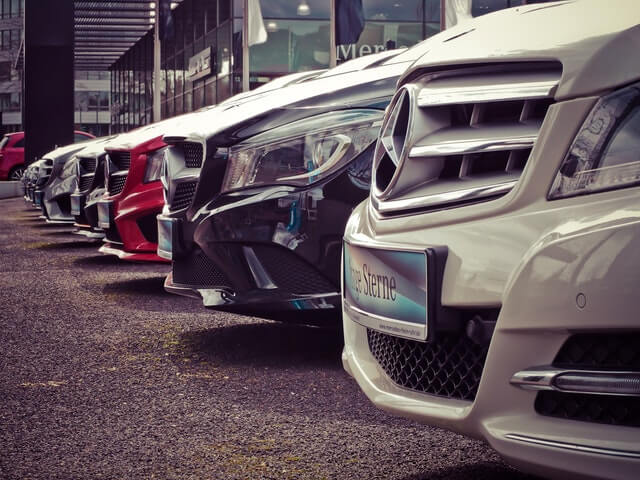 When it comes to the debate of whether to buy a brand-new or second-hand car, many buyers still favor new vehicles despite the higher prices—simply because these units have never been used.
Here are other reasons to purchase a brand-new car:
✔️ You'll Purchase via a Car Loan
Although a full upfront payment on a vehicle can save you from paying interest, getting an auto loan can make financing a car easier through monthly amortizations. If you buy a car through an auto loan, you can cut down the interest payment and get a longer repayment term by choosing a brand-new vehicle.
Interest rates for new cars are lower than those for second-hand units. For example, BPI auto loan interest rates[1] for brand-new cars range from 5.43% (12-month loan term) to 31.01% (60-month term). Pre-owned cars come with higher interest rates at 7.89% (12 months) to 44.32% (60 months).
✔️ You Need a Car ASAP
It takes a lot more time and effort to choose between buying a brand-new or second-hand car. From researching your options to finally making the purchase, searching for used cars tends to be a longer process. No salesperson can assist you, so you've got to do all the legwork by yourself.
On the other hand, purchasing a brand-new car is a breeze. Once you've picked a specific model, all you have to do is visit a showroom and talk to a sales rep. This saves you time and energy throughout the car purchase process.
✔️ You Don't Want to Deal with Frequent Repairs and Maintenance
The biggest advantage of buying a brand-spanking-new car? Zero defects (in most instances). If there's any, the new car is covered by the manufacturer's warranty.
With a used car, you'll make more frequent trips to the auto repair shop, as old car parts tend to break down faster. That's a big hassle if it's the only car you own, and you drive it to work every day.
✔️ You Want to Save Money on Gas
Newer models generally have better fuel mileage than older models. So if you're trying to reduce your fuel costs, it's easier to achieve that with a brand-new car.
However, some older models are also fuel-efficient. Check if a second-hand unit is on sale.
✔️ You Have No Plans of Reselling the Car
Want to keep driving your car for years until it reaches the end of its service life? Then the car's future resale value won't matter to you as much as it would to someone who plans to sell their car later.
Cars depreciate over time. But if you simply want a reliable car that can last you for years, then buying a brand-new vehicle makes more sense.
Final Thoughts
Should you buy a brand-new or second-hand car? There's no right or wrong choice—it all depends on your budget and preferences. May this guide help you decide on the better option for you.
Check Out Your Options for a Personal Loan through Moneymax
Finally decided between a brand-new vs a second-hand car? Before you make a purchase, compare your loan options and apply through Moneymax:
Personal Loan Provider

Minimum Loan Amount

Maximum Loan Amount

Minimum Annual Income

Approval Time

Metrobank

₱20,000

₱1 million

₱350,000

7 days

BPI



₱

20,000

₱2 million

₱

300,000

5 to 7 banking days

EasyRFC

₱

10,000

₱150,000

₱

120,000

As fast as 24 hours

Maybank



₱

50,000

₱1 million

₱

300,000

Apply online in just a few clicks

RCBC



₱

50,000

₱1 million

₱

360,000

5 to 7 banking days

SB Finance




₱30,000

₱2 million

₱180,000

5 banking days

CIMB



₱

30,000

₱1 million

₱

180,000

24 hours

HSBC



₱

30,000

₱500,000 or 3x gross monthly salary, whichever is lower

₱

168,000

5 to 7 banking days

CTBC



₱2

0,000

₱1 million

₱

180,000

3 to 5 banking days
Source: [1] Buy a passenger car