You've decided to purchase a used car, and you've started to hunt for the right one for you. The next steps will be a lot trickier than the car buying decision.
Of course, you want a vehicle in the best condition possible at the lowest price. Just because you're buying a used car doesn't mean you'll settle for a huge piece of junk, right?
Used cars are raging in the Philippine auto industry today. Take it from all the online communities where car advertising websites and car sellers are in speaking terms.
Buying a used car can help you get value for your money. However, purchasing a secondhand car is more difficult than getting a brand-new one.
This is why apart from getting auto insurance in the Philippines, it's important that you be very meticulous and careful when buying a pre-owned vehicle. Here are some tips on how to buy secondhand car in the Philippines.
Buying Used Cars: Tips to Protect Yourself
It's trickier to buy a used car compared to a brand new car because you can never be 100% sure about its condition or history. But knowing what to check when buying a used car and knowing the best tips for buying one can save you the headache and the money. Here are some helpful tips on what to do before buying a used car.
1. Research Your Options Extensively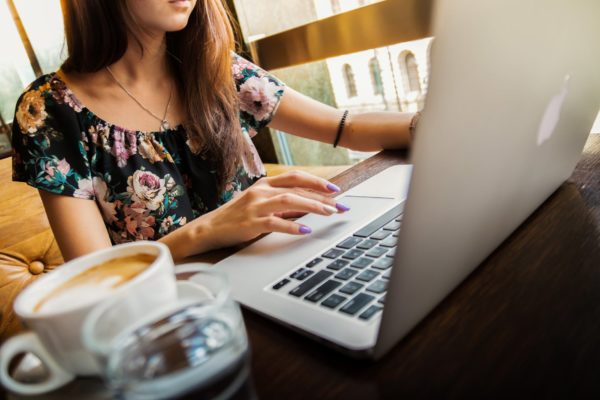 Before looking for used cars for sale and contacting sellers, make sure you arm yourself first with enough knowledge about the used car model you want to buy and its price range.
Compare all the cars in your mind with your budget. Check your prospect's specifications, variant, and model. This way, you can trim down all your options and just stick to the car you really need and want.
Compare prices and read reviews of your desired car. Listen to what others have to say, especially those who have first-hand experience of buying or owning the car.
If you're looking online, check out what netizens have to say about a certain post. Most of the time, they give out the information you're looking for.
You can also ask for pointers and leads from your friends and colleagues who bought a secondhand vehicle. Join forums, especially the ones that focus on your target make or model, and ask questions.
Check out the secondhand car listings on classifieds on newspapers and websites to know how much your preferred model costs. Not sure where to buy used cars online? Make sure to check out sites like AutoDeal, Carmudi, Philkotse.com, Philmotors.com, Autrotrade.com.ph, Zigwheels.ph, or OLX for the best deals.
2. Compare Used Car Prices
As you browse through different buy-and-sell websites, make a price comparison of the model you want to buy. Also, check out the specs of the lowest-priced units—they might have higher mileage or they might be older year models. This is one of the most important tips on how to buy second hand car.
Planning to purchase a secondhand car through an auto loan? Compute first how much you'll be paying for the interest and compare how much it will cost you versus paying the full amount in cash.
3. Check the Mileage
During your research, don't focus only on the prices. The cheapest used cars aren't necessarily the best ones to purchase—they typically have higher mileage.
How important is mileage when buying a used car? Well, the higher the mileage is, the older the vehicle is. The older it is, the more parts you have to replace.
What is the maximum mileage to buy a used car? Avoid those vehicles with a mileage higher than 60,000 km. because these units' parts are likely to be worn out. So be sure to check or ask the details on the mileage of the car you're considering to buy.
To verify a car's mileage, pay attention to the pedals and steering wheel during your vehicle inspection. Their condition can speak volumes about the real age of the car.

4. Set a Reasonable Budget
On top of the car's purchase price, set aside an amount for the repair and replacement costs that will prep it for the road. TopGear columnist Andy Leuterio recommends allocating at least 20%[1] of the used car's price.
For example, set a budget of ₱100,000 for fixing a secondhand car worth half a million pesos. This way, you'll spare yourself the stress of taking out cash from your wallet each time a component of your newly-purchased vehicle breaks down.
5. Dig Deeper into the Car's History
The biggest risk of buying a secondhand car is its history. It may have been stolen, involved in a crime, met an accident, or flooded. How will you know about the service history of a pre-owned vehicle? This is important when learning how to buy secondhand car.
To protect yourself, here are some ways to find out.
Check the car's Certificate of Registration (CR) and Original Receipt (OR) issued by the Land Transportation Office (LTO). Make sure that the vehicle details on these documents are consistent and correct. The seller or former owner of the unit should provide copies to you.
Ask for the anti-carnapping clearance issued by the PNP Highway Patrol Group.
Verify if it has a bad record in the LTO. Simply text LTO<space>VEHICLE<space>PLATE NUMBER to 2600 (e.g., LTO VEHICLE ABC123). This text service will send you relevant details about the vehicle, such as its year, make, and model, registration date, color, and if it has any LTO apprehension or alarm.
Keep the original copies and photocopy in multiples. Always ask for a receipt or any paperwork with all the seller's full details on it. Sign a Deed of Sale and have it notarized. For transfer of ownership, bring the car to Camp Karingal for macro-etching and secure a PNP clearance.
Don't be fooled by scammers and know your facts and deeds when you want to get a quality used car.
6. Check the Secondhand Car Thoroughly for Red Flags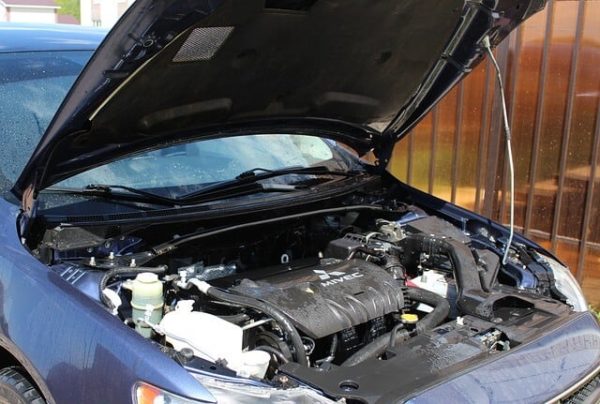 Never agree to buy a used car without doing a thorough inspection[2] yourself. Be as meticulous as possible—check not just the body but also every nook and cranny. Look for red flags that indicate that the car has been involved in an accident or flooding.
Some warning signs to look out for:
Filler on the engine block
Inconsistencies in the paint quality
Touch-ups that cover scratched or bent parts
Components that don't work properly
Mismatched tires
Make sure to inspect the vehicle in broad daylight and in good weather. Not confident with your vehicle inspection skills? Bring a trusted mechanic with you and let him do the job for you.
7. Never Skip the Test Drive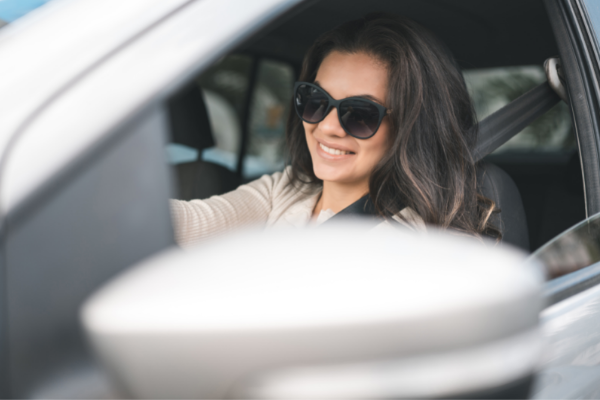 Sometimes, you don't get what you really want when you see posts online or talk to the seller on the phone. It's best to see the seller and your car by yourself.
Ask if the car has any records of accidents or major repairs such as transmission rebuilds, valve jobs, or engine overhauls.
Did the car pass your visual inspection? Good! The next step is test driving the unit. Insist on driving it for a test—if the seller refuses, just walk away. You don't want to waste your hard-earned money on a vehicle that's cheap but will cause you headaches in the long run. Refer to this full checklist[3] when test driving a secondhand vehicle.
8. Negotiate a Fair Price
You'll get great deals when you ask for it. Put yourself in the seller's shoes. Wouldn't you put a higher price at first because you're familiar with this buying phase? If not with the price, negotiate with the car add-ons like car insurance and accessories.
A full inspection and test drive should give you an accurate idea of the used vehicle's condition. With that information, come up with a price to be negotiated with the seller. Raise your chance of getting a lower price by pointing out the red flags you discovered while inspecting and test driving the vehicle.
9. Check the Documents Needed When Buying a Used Car
Make sure that the car you plan to buy is clean. Check these documents with the seller to avoid inconvenience upon purchase of the secondhand vehicle.
Original copy of Certificate of Vehicle Registration (CR) - This will prove that the car is registered and has no unsettled police reports or unpaid fines.
Original copy of Receipt of Registration (OR) - Ensure that the receipt is consistent with the details on the Certificate of Vehicle Registration.
Original LTO plate number - Check the plate number of the vehicle. It should have the sticker of the current year of registration. For cars with new license plates, check the sticker placed inside the right side of the windshield to know if it's registered with the LTO.
Notarized Deed of Sale - Have a deed of sale ready before paying the vehicle. This document will protect you. Without this, the transaction is null and void.
10. Make Sure Everything is There
The vehicle handbook should be there in the glovebox. You should also ask for the spare keys. Plus, the original jack, set of tools, repair kit, and spare tire. All these cost a lot of money if you'll buy them yourself, and they should come with the vehicle if the owner is selling it off.
11. Don't Forget Insurance
If your newly purchased secondhand car doesn't come with an insurance plan, you'll have to buy one on your own before you take it out for a spin. Used cars, like brand-new ones, aren't exempt from accidents that can drain your money if yours isn't insured.
Related reading:
Final Thoughts
Buying used cars may sound like a tedious process, but it can be easy if you know your options well. Take the buying process seriously to ensure a wise purchase. Note down our tips on how to buy secondhand car.

Sources: