Buying your first car is an exciting yet overwhelming experience. There are plenty of decisions to make. Should I buy a brand-new or used car? What's the right model for me? How will I finance a car purchase?
And of course, the most important questions you should be asking yourself are: Where do I find cars for sale in the Philippines? Which dealership can help me pick the perfect car for the best price?
To help you choose the right dealership, we're listing the best car dealers as well as online marketplaces for new and second-hand cars for sale in the Philippines.
7 Best Car Dealers in the Philippines to Find Cars for Sale
1. Honda Cars Philippines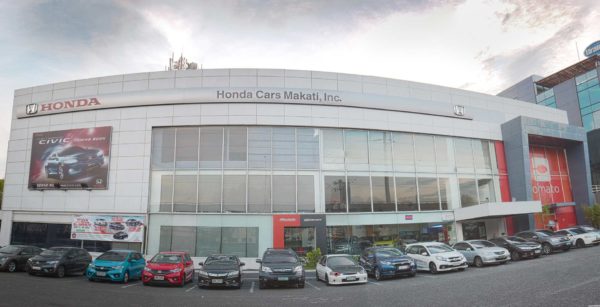 Honda car buyers in the Philippines are the happiest in their new vehicle purchase and delivery experience. In fact, the Japanese carmaker takes the top spot in terms of overall sales satisfaction in the J.D. Power 2019 Philippines Sales Satisfaction Index[1].
The latest J.D. Power study findings were based on different factors that contribute to the satisfaction of customers with their car buying experience. These factors include sales consultant, dealer facility, delivery process, paperwork completion, working out the deal, and dealer website. The study also measured how likely a new car owner would recommend their vehicle brand.
After-sales service is another area that Honda Philippines excels in. It ranks fourth in terms of overall satisfaction among car owners who brought their ride for maintenance or repair jobs.
A time-saving service available in select Honda car dealerships in the Philippines is the free 60-minute periodic maintenance service[2]. Another noteworthy and convenient service is the Honda Service-on-Wheels that allow car owners to have a mechanic repair their car at home or at their preferred date and time. Customers just need to make a phone call to set an appointment.
Honda Philippines' high customer satisfaction ratings have translated to its impressive sales performance in the local automotive market. It ranks sixth among the best-selling car brands in the Philippines with 10,251 units sold within the first half of 2019, based on data from the Chamber of Automotive Manufacturers of the Philippines Inc. (CAMPI)[3].
Related: How Much Does Honda Car Insurance Cost in the Philippines?
2. Mazda Philippines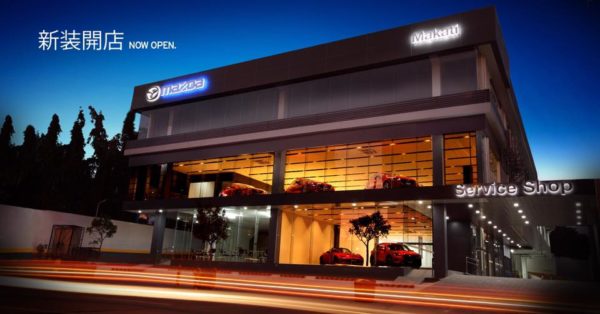 If your priority in choosing the best car dealer in the Philippines is the quality of after-sales service, you're making the right choice with a Mazda dealer in the Philippines.
Mazda tops the 2019 J.D. Power study on customer satisfaction with the servicing and vehicle-return process. In particular, the Japanese automaker scored well in terms of service quality, service initiation, service facility, and vehicle pickup.
Every brand-new Mazda car sold in the Philippines comes bundled with the YOJIN3 Total Care package, the first of its kind in the local auto industry. The program offers a three-year periodic maintenance service, three-year roadside assistance with concierge service, and three-year bumper-to-bumper manufacturer warranty—all at no cost to the customer.
The flagship Mazda dealership in Makati, in particular, is a cut above the rest. Enhancing the customer service experience is the SKYLOUNGE facility in Mazda Makati's showroom. This elegant customer holding area has modern amenities—including an in-house Japanese restaurant—to keep clients relaxed and productive while waiting for their vehicles to be serviced.
3. Mitsubishi Motors Philippines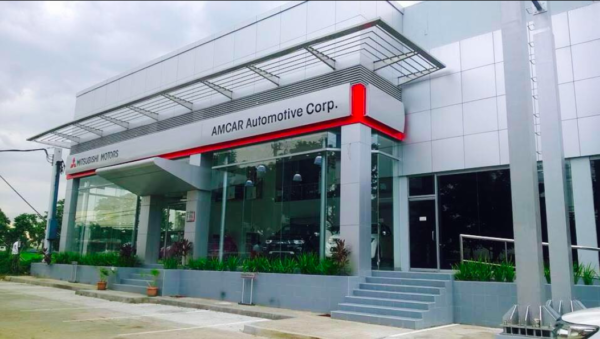 Mitsubishi ranks second to Honda in the overall sales satisfaction study by J.D. Power in 2019. This means people who bought a Mitsubishi from July 2018 to April 2019 are generally happy with their vehicle purchase experience.
The Japanese car manufacturer is also the second best-selling car brand in the Philippines for 2019, with 31,210 units sold in the first half of the year. The Montero Sport, Mirage, and Xpander are Mitsubishi's highest-selling models.
Read more: How Much Does it Cost to Insure Your Mitsubishi Vehicle in the Philippines?
4. Toyota Motor Philippines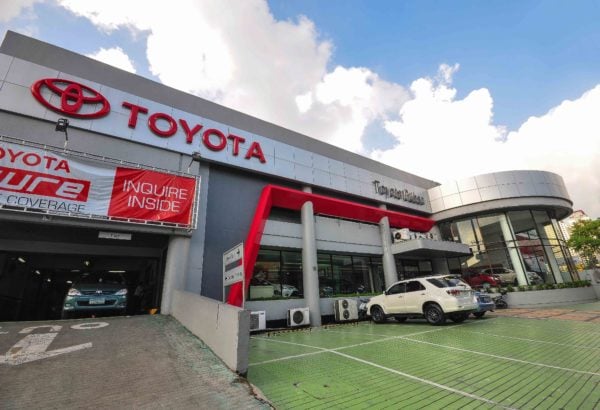 With over 70 dealerships all over the Philippines, Toyota makes its vehicles and after-sales services more accessible to customers. The Japanese automaker also ranks third in overall sales satisfaction for new vehicle purchases in 2018 and 2019 in the J.D. Power study.
On top of that, two of Toyota's models—the Wigo and Vios—are priced under PHP 700,000, making them two of the cheapest cars in the Philippines.
No wonder it's the top-selling car brand in the Philippines, with 73,454 units sold in the first half of 2019, based on the CAMPI mid-year report. Unsurprisingly, the country's top six best-selling models are all Toyotas: Vios, Fortuner, Wigo, Hilux, Innova, and Hiace.
Like Honda, all Toyota car dealers in the Philippines offer a periodic maintenance service that's completed in just one hour.
Related:
5. Nissan Philippines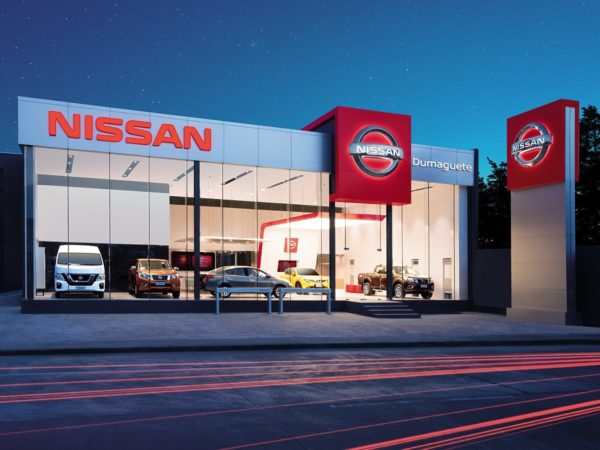 Nissan is the second placer in terms of after-sales customer satisfaction in the Philippines, according to the 2019 J.D. Power study. Providing convenience to customers, Nissan Philippines allows booking an appointment for preventive maintenance service on its website. This way, Nissan car owners won't need to wait at the dealership for their vehicle to be serviced.
Nissan has also rolled out a new design called the Nissan Retail Environment Design Initiative (NREDI 2.1) in some of its car dealerships in the Philippines, such as the one in Sucat, Muntinlupa. Those dealerships are equipped with technologies and amenities that elevate the customer experience for both buyers and existing clients who come to get their cars serviced.
In terms of sales, Nissan's performance is worth noting. It's the third best-selling car brand in the Philippines with 21,060 units sold, based on the CAMPI 2019 mid-year report. The Navara, Urvan, and Almera contributed to Nissan's stellar sales performance.
6. Hyundai Philippines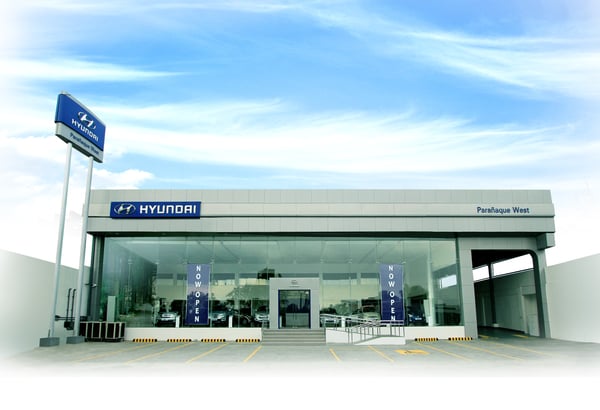 Hyundai Philippines is the third highest-scoring automaker in terms of after-sales customer satisfaction in the 2019 J.D. Power study. True to its name, the South Korean car brand's Fast Track program completes the periodic maintenance service (PMS) in only 30 minutes. A customer's car is covered even if its warranty period has ended, as long as it has a complete PMS history.
All Hyundai cars purchased from an authorized Hyundai car dealer in the Philippines from December 1, 2015 onwards come with a five-year unlimited mileage warranty, which is better than the standard three-year warranty offered by most car brands.
7. Automobilico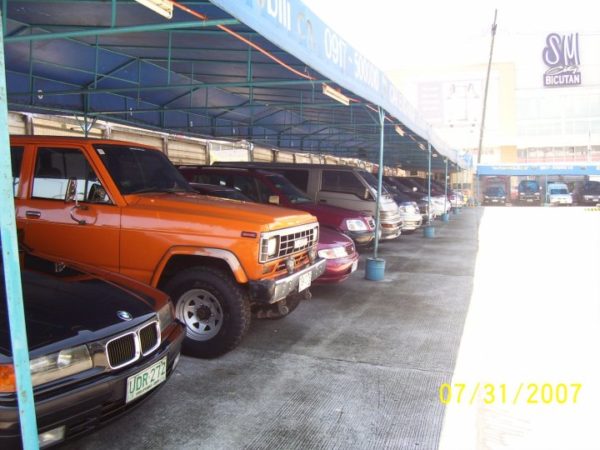 On the lookout for used cars for sale in the Philippines from different brands? Automobilico, the country's largest second-hand car dealership, might have the perfect vehicle for you.
Automobilico grew from being a small buy-and-sell business in 2001 to being the biggest car dealer in the Philippines. Its showroom in SM Bicutan, the biggest mall-based car lot in the country, has a wide selection of sedans, SUVs, and vans. Buyers may also visit other branches in SM BF Parañaque, SM Southmall, or SM Novaliches.
The used car dealership promises a casa experience for its buyers and sellers, providing every client with an account manager who handles their financial, technical, and practical concerns. All second-hand cars for sale at Automobilico are covered with a warranty. The dealership also offers a clean title or money-back guarantee.
Automobilico's notable services include LTO assistance for processing registration documents, car delivery to the customer's preferred location, car repair, and car wash and detailing.
Final Thoughts
Trying to find cars for sale in the Philippines can be tricky, thanks to the broad array of vehicle sellers in the country. As a friendly suggestion, choose the car dealership that has your desired model in stock, provides outstanding sales and after-sales experience, and is located near you.
Save time and money when you apply for a car insurance policy online through Moneymax. Get a free quote now!
(Photos from the website and Facebook page of car dealerships featured in this article)

Sources: