One of the best things about borrowing money these days is that you can do it over the internet. Gone are the days when your only options were pawning your family heirloom, going to the bank, or asking a friend for help.
Finbro is a popular online lending platform that offers help to cash-strapped Filipinos. If you're looking for a potential lender, you've come to the right place.
Here's a comprehensive Finbro loan review that covers its advantages and disadvantages, feedback from former clients, and application steps.
What is a Finbro Loan?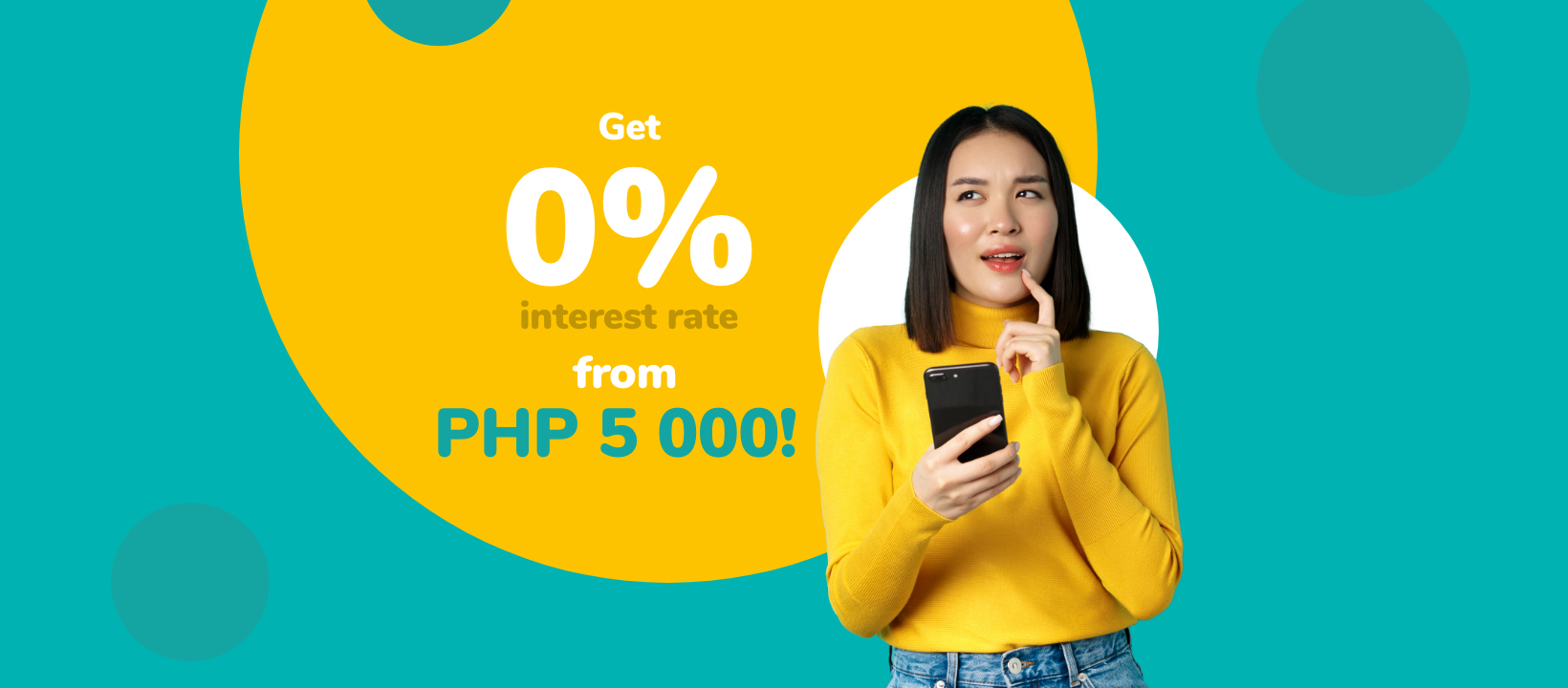 A Finbro loan refers to money lent to financially strapped individuals by Finbro, an online lending company owned and operated by Sofi Lending, Inc.
Using this platform, you can borrow money as low as ₱1,000. The Finbro maximum loan, on the other hand, is ₱50,000. You can pay off your loan for up to 12 months.
The regular interest rate, based on the lender's calculator, is 6%. But for your Finbro first loan starting at ₱5,000, the interest rate is 0%.
You can apply for a Finbro loan via your smartphone or laptop. Just access www.finbro.ph to get a feel of the sign-up process.
Is Finbro Legit?
Is a Finbro loan legit? That's a valid question since money and personal data are involved. To answer that, yes, Finbro operates legally in the country.
Sofi Lending, Inc., Finbro's mother company, is registered with the Securities and Exchange Commission (SEC). It has SEC Registration No. CS201908275[1] and SEC Certificate of Authority No. 2990.[2]
Moreover, the Finbro online loan maintains high-profile partnerships withCebuana Lhuillier, M Lhuillier, TrueMoney, UnionBank, and more.
Read more: 20 Legit Online Loan Providers in the Philippines to Consider
Finbro Philippines Loan Review: Advantages and Disadvantages
To see if a Finbro online loan is right for you, here's a breakdown of its benefits and drawbacks.
The following features make Finbro an attractive option for accessing quick cash:
👍 Easy Application

There's no need to leave home to borrow money. Since Finbro is an online lending platform, you'll only need a smartphone or a computer connected to the internet to process your application.
👍 Simple Requirements
Unlike personal loans from banks that ask you to submit many requirements, Finbro only requires one valid ID and a selfie.
👍 Flexible Use of Loan Proceeds
You can use your loan proceeds for a variety of purposes, such as utilities, groceries, schooling, and other emergency expenses.
👍 No Interest for New Loans
If your first Finbro loan is ₱5,000 or above, you won't need to cover the interest, making repayment easy.
👍 No Collateral Required
You don't need to pawn valuable items to secure a loan. Just submit your application together with your valid ID and selfie, then wait for Finbro's response.
👍 Fast Approval
The Finbro loan application processing time can take between 10 minutes to one working day. If your application is approved, you'll receive the money on the same day.
For all its advantages, however, you may not find Finbro a viable option because of the following:
👎 Limited Loan Amount
The Finbro maximum loan amount is ₱50,000. This may not be the best option for bigger expenses, such as home renovation and critical illness.
👎 High Interest Rates
Based on Finbro's calculator, this lender's interest rate is around 6%. This is a tad higher compared to what other online lenders offer.
👎 Processing Fee
On top of the interest, you'll need to pay the processing fee, which varies depending on your loan amount. This increases the entire repayment amount.
👎 Short Loan Term
You have a year at most to settle your obligations. If you have a limited budget, you may find repayment quite challenging.
Finbro Loan Review: What Do Its Former Clients Say?
Finbro claims that 98% of its customers are very satisfied with its services. One can attribute this to the lending platform's accessibility and quick disbursement of loan proceeds. A few customers online highly recommend Finbro for such advantages.
However, Finbro has its fair share of downsides and complaints. For instance, some customers consider its claim that borrowers need only submit a valid ID and a selfie to be misleading.
When you file your application, you'll be given the option to get a Borrower Advantage Package, which is essentially a loan warranty. If you opt out of this package, you'll be required to submit additional documentary requirements, such as a Certificate of Employment and a Comprehensive Executive Check-Up Result. After submitting these documents, you'll need to wait 10 days for the result of your application.
If you don't want to submit the additional requirements but desperately need cash, you'll be compelled to get the said warranty package. You'll have to shoulder additional payment that costs higher than the interest and processing fee.
How to Apply for a Finbro Loan
Now that you've read the Finbro loan review, it's time to tackle the application process. Here are the things to keep in mind should you decide to apply for a Finbro.ph loan.
📋 Finbro Loan Requirements
The following are the Finbro.ph loan application requirements.
You must be a Filipino citizen
You must be between 20 and 70 years old
You must be employed or have a regular source of income
You must have at least one valid ID (e.g., SSS, UMID, passport, and driver's license)
You must have a bank account
You must submit a selfie
✏️ Finbro Loan Application Steps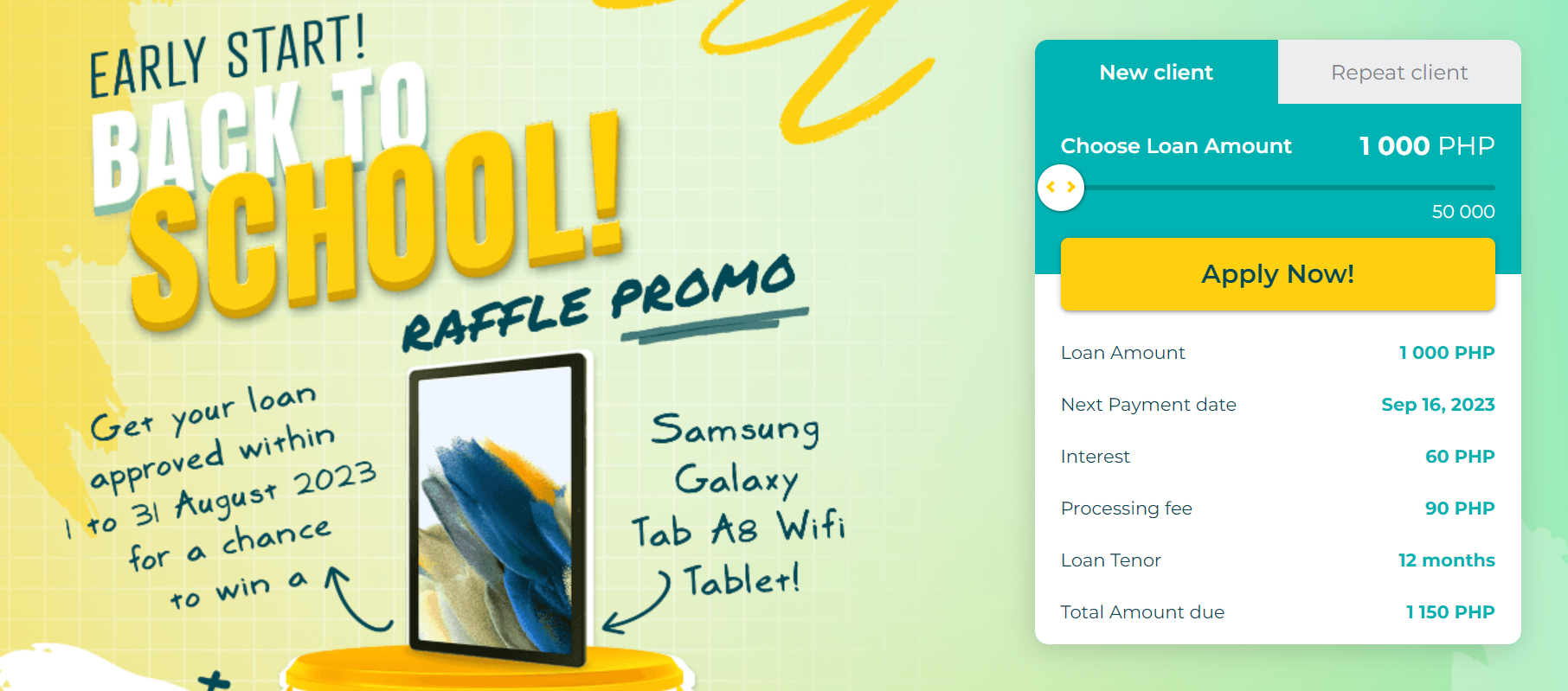 Here's what you need to do to file your application:
Visit Finbro's official website.
On the loan application widget found on the right side of the homepage, click New Client.
Choose the desired loan amount then click Apply Now. If you're an existing client, just click Login.
Supply your personal information. Register your contact details, such as your number and email address.
Click Get Verification Code to receive the code to input in the Verification Code field.
Create a password.
Agree to the Terms and Conditions and Privacy Policy. Then click Continue.
You'll be then directed to another loan calculator. Again, choose your desired loan amount and loan term.
On the same page, provide the required additional information. Then click Continue.
On the next page, provide a character reference. Click Continue.
On the next page, provide your address. Click Continue.
Provide your banking information. Then click Save.
On the next page, click Start Verification Process.
A pop-up window will appear. Click Start Session.
Using the system, take a picture of your valid ID and a selfie.
You'll be then directed to your Loan Summary. Check the details, agree to the disclosure statement, then click Finish.
Note that as of the moment, Finbro doesn't have a loan app. You have to file your application via the website.
Related reading:
Finbro Loan Review: FAQs
Got questions about Finbro loans? Check out the following:
1. How will I know if my Finbro loan application is approved?
You'll receive a text message from Finbro notifying you about your application approval. Alternatively, view your loan status application using your Finbro account.
If you haven't received a loan notification approval, you may contact Finbro's customer care team via the following channels:
Mobile – 09690471419 (Smart) / 09176200773 (Globe)
Email – info@finbro.ph
2. My loan application is approved, but I haven't received the proceeds yet. What should I do?
According to Finbro, loan crediting happens real-time. The proceeds should be sent to your nominated bank account as soon as the application is approved. If you haven't received the money, contact the Finbro customer care team via the details above.
3. How can I repay my dues?
Easily repay your Finbro loan via the following channels:
E-wallet – These include GCash, Maya, and ShopeePay.
Payment center – You can repay your loan at 7-Eleven, M Lhuillier, Cebuna Lhuillier, SM, Palawan Pawnshop, and Bayad. If your payment amount is over ₱10,000, Finbro recommends going to Cebuana Lhuillier or M Lhuillier for a more convenient transaction.
Bank transfer – Finbro accepts payments via fund transfers to UnionBank.[3] Just input SOFI Lending, Inc. into the receiver field and 003170001484 into the bank account field. You'll also need the reference number of your loan.
4. I'm afraid I won't be able to pay the entire loan amount on time. What should I do?
Finbro offers an option wherein you can make a minimum payment. This will prolong your next payment day by another 14 or 30 days.
5. Can I repay my loan ahead of its due date?
Yes! This will help you maintain good credit standing with Finbro.
Final Thoughts
When the financial going gets tough, online lending platforms like Finbro are a godsend. They facilitate easy loan applications and disburse cash quickly.
But not all online lending companies are created equal. Some offer better terms while others enforce strict conditions. In such cases, it's important that you do your due diligence.
May this Finbro loan review help you decide if this platform is right for you. If you have questions, feel free to contact Finbro's customer care team or its social media channel.
Meanwhile, if you're looking for other loan providers, consider the options below and apply through Moneymax:
| Personal Loan | Minimum Loan Amount | Maximum Loan Amount | Monthly Add-on Rate | Minimum Annual Income | Approval Time |
| --- | --- | --- | --- | --- | --- |
| UNO Digital Bank Personal Loan | | | | | |
| Metrobank Personal Loan | | | | | |
| UnionBank Personal Loan | | | | | |
| BPI Personal Loan | | | | | |
| RFC Loan | | | | | |
| Tonik Flex Loan | | | | | |
| Tonik Quick Loan | | | | | As fast as 1 hour |
| Tonik Big Loan | | | | | 7 days |
| Tala Loan | | | | | 24 hours |
| HSBC Personal Loan | | | | | |
| CIMB Personal Loan | | | | | |
| Maybank Personal Loan | | | | | |
| RCBC Bank Personal Loan | | | | | |
| SB Finance Personal Loan | | | | | |
| CTBC Bank Personal Loan | | | | | |
| PSBank Personal Loan | | | | | |
Sources: