It was a long journey, but we'll all soon reach the end of 2021. Good thing, we can all bookend the year with the holiday season. With only a few days away from the celebrated day, here are some tips on how to save money for Christmas. Because evidently, the COVID-19 pandemic will change the way we celebrate Christmas this year, and you'll definitely need to save up more for the upcoming year.
How to Save Money for Christmas in 2021
Save and Spend Your

Christmas Bonus Wisely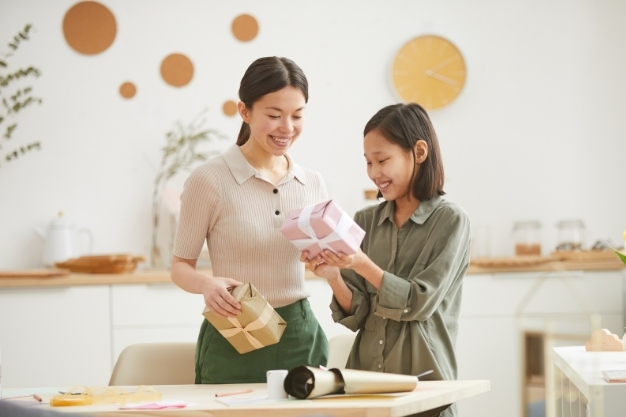 December is indeed a wonderful time of the year, especially for the employed folks out there. Bust out the classic Aegis song because it's time for your Christmas bonus and 13th month pay. You get paid this much only once a year, so it's important to handle your money with care. You have a choice to make: either save all your holiday earnings or spend it all on holiday cheers.
Or there's a third option: save and spend. Why not divide your earnings in half and use the other half to fund this year's Christmas celebration? Use this opportunity to either start an emergency fund, a retirement fund, or even an investment fund. You can also take this chance to practice your budgeting skills by managing gifts, noche buena, and other holiday budgets.
Set a Spending Limit for Exchange Gifts
Speaking of gifts, you'll undoubtedly spend money on gifts of any size this December. But in previous years, you probably exceed the budget just on gifts, leaving you with almost nothing or knee-deep in debt. Try to solve that this year by setting a spending limit for exchange gifts. Setting budget limits is the answer!
It's also the perfect time to do so, since the pandemic has probably affected your income in one way or another. Talk to your loved ones and convince them to follow a strict spending limit for gifts.
You can also be creative by assigning a certain theme to the gifts. Why don't you try having a DIY-themed gift exchange with your family and friends? That's how to save money for Christmas! You can organize a proper gift-giving exchange once Christmas Eve rolls through.
Read more: 7 Cool Gifts You Can Buy in Bulk to Save Money This Christmas
Hunt for Online Vouchers and Discounts
One positive thing brought about by the pandemic is the rising trend of online shopping. Suddenly, receiving packages from online delivery services have become a daily occurrence in almost every Filipino household. This Christmas season, harness the power of online retail for your holiday shopping. It's not really ideal to crowd malls and tiangges so why not shop at the comfort of your own home?
Aside from the convenience, online shopping also offers lots of opportunities to save money, thanks to online vouchers and discounts from popular online stores.
During this season, most online stores offer the same promos and discounts as in the malls anyway, so why not avoid the pandemic and just swipe away on your phone? Fire up your credit cards and enjoy hunting for vouchers and discounts online.
Shop as Early as October for Christmas Gifts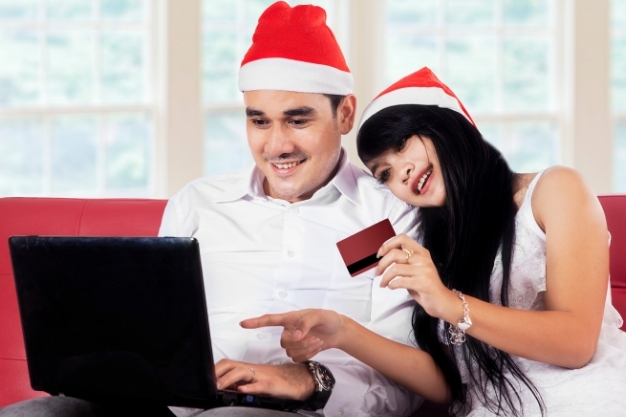 This tip won't apply this year since it's already too late, but you can bookmark it for next year's holiday shopping strategy. Even if everyone's doing online shopping these days, the holiday rush is still alive and kicking. Most of the items in your cart have probably ran out of stock because other people are also eyeing those items and it just so happens that the stocks are very limited.
So shop for gifts as early as October when most big sales start to happen. Take advantage of big online sales events like the 10.10, 11.11, and 12.12 sales to score huge discounts on the items from your wish list.
As early as now, start snooping around on what your loved ones want. List them down so you'll have a concrete list of potential gifts. It saves time and most importantly, money. Everyone wins!
Prepare Your Very Own Noche Buena Meal
It's tempting to just skip the hassle of prepping your noche buena when you can just order from online food delivery services. It's even more tempting to just dine out since restaurants are now allowed to operate at 50% indoor seating capacity, as the Philippines remains under Alert Level 2 until December 31, 2021.[1] But if you're trying to figure out how to save money your money this Christmas, you have to keep these urges together and cook your own noche buena meals this year.
Think about it: shopping for ingredients allow you to add your own twist to your meals without breaking the bank. And sure, preparing a feast for the family can be stressful, but you can lessen the blow by having everyone help out. You can even use this opportunity to bond with everyone as you diligently make graham balls or spaghetti. Your noche buena this year should be #CIY (cook it yourself).
Cancel All Your Holiday Outings Right Now
Holiday outings in 2021? You're making COVID-19 laugh. The pandemic effectively cancelled everyone's travel plans for years to come. While tourism in the Philippines is starting to recover, the threat of the pandemic is still too large to ignore. It's better to just cancel whatever holiday outings you have planned and stay home with your loved ones instead. Seriously, those plans could wait.
Besides, the vaccines are coming to try and save everyone from the health-related prisons we've all been in. Not only will you avoid getting the 'rona, you'll also save money big time.
Instead of spending your cash on risky travel plans, why not save it for future travel plans next year when COVID-19 is finally over? For now, just focus on celebrating Christmas safely and with loved ones at home.
Find Holiday-Related Side Gigs Online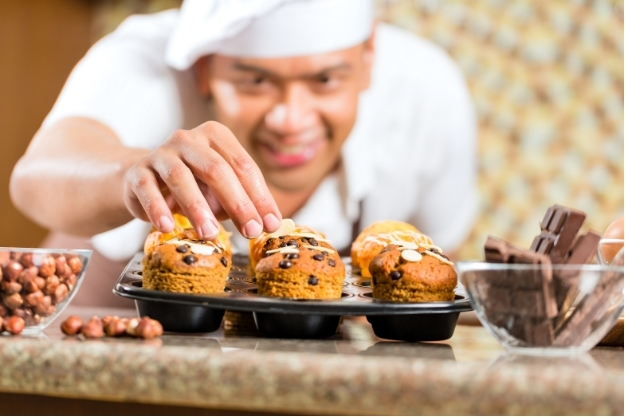 Forget about saving money—why not earn money this holiday season? If you want to increase your budget for either saving or shopping, search for holiday-related gifts online and take up some side hustles that will surely generate a small stream of income.
Here are a few suggestions on what you can do to earn some cash this Christmas:
Sell your unused gadgets online to techie gift hunters
Cook and sell noche buena food to your neighbors and online
Bake cookies and other holiday treats and sell them
Sell lanterns and other holiday decorations
Offer pet sitting or house sitting services for vacationing families
Have a Smaller Scale Christmas Celebration
Let's face it: not all of us survived 2021 in terms of employment. While others were lucky enough to receive demotions, some were simply let go and it's unfortunate. It's never an option to not celebrate the holidays in a crucial time like this, but it may be time to scale back the celebration this year and think of saving. It's a difficult truth everyone should face.
Instead of a massive feast, a simple dinner will be more ideal. Instead of extravagant gifts, choose to go simple and economical. After all, it's not about the size of the celebration that matters—it's about how you spend it with your loved ones.
Final Thoughts
Finding ways on how to save money for Christmas has now become a constant part of the holiday routine. Part of being a financially woke adult is to maximize every peso and keep as much savings as possible. You can always have your holiday cake and eat it too, as long as you find the right balance between splurging on holiday cheer and budgeting for the upcoming year.

Source:[1] Philippines to end year under Alert Level 2 vs COVID-19 (Philstar.com, December 15, 2021)