Got a long list of people to give Christmas gifts to this year? Are you—and your wallet—ready for the season of giving?
Instead of stressing yourself out thinking of gift ideas for everyone on your list, relax and take it easy! Why not come up with bulk Christmas gift ideas and get the same items for your inaanak, relatives, officemates, and corporate clients? Save thoughtful, personalized gifts for the people you're closest to.
Buying Christmas gifts in bulk saves you not only effort but also time and money. You can get discounts when you buy wholesale. Haggling for items in bulk at tiangges is easier, too. And when you save money and stretch your holiday shopping budget, you can afford to give everyone a present.
Bulk Christmas Gift Ideas

in the Philippines
Shopping in bulk doesn't mean your Christmas gifts can't be meaningful and useful. We've scoured the internet for a few awesome bulk Christmas gift ideas your recipients will actually use, eat, or enjoy. Here are 15 of them.
🎁 Chocolates and Sweets from SMR Chocolates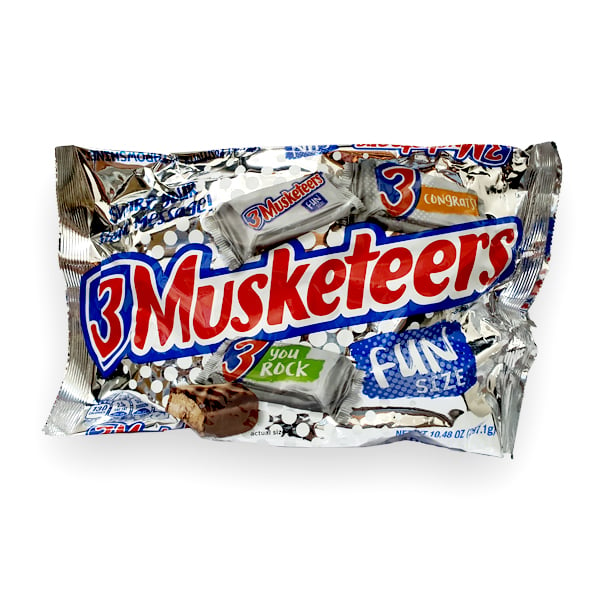 Price: Starts at ₱10
Where to buy: SMR Chocolates stores
Chocolates, candies, cookies, and other sweets from international brands sold in malls are typically expensive. If you're planning to buy loads of sweets as gifts for your inaanaks or as giveaways in the office, you can save a great deal when you buy from local wholesalers.
SMR Chocolates, for example, carries famous brands like Hershey's, Toblerone, Oreo, and Pepero at wholesale prices. You won't run out of cheap bulk gifts to choose from as SMR also carries affordable snacks like Gery chocolate wafer rolls from one of Indonesia's leading food and beverage brands.
While SMR caters mostly to resellers, customers who need to shop for Christmas gifts can also enjoy low prices when buying products in bulk.
🎁 Notebooks and Journals from All & Sundry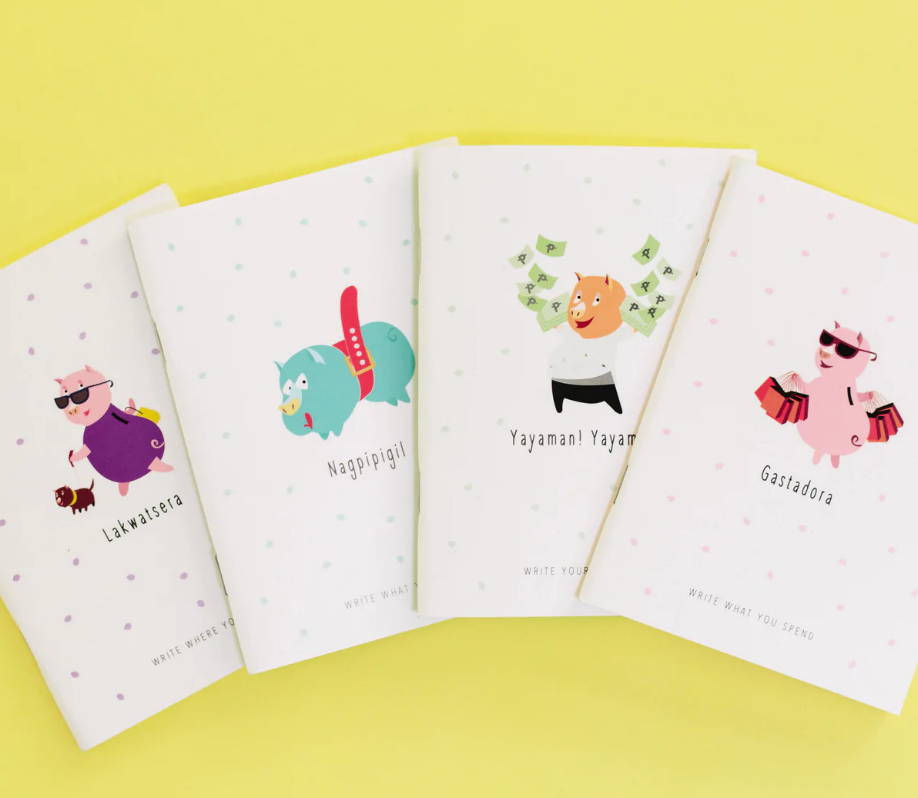 Price: Starts at ₱75
Where to buy: All & Sundry website[1]
Need bulk Christmas gift ideas for coworkers, friends, or relatives who love doodling or listing stuff on paper? Notebooks and journals are among the most affordable Christmas gifts—you can buy plenty of them even with a limited budget.
All & Sundry's (A&S) notebooks and journals, which feature witty and artsy designs, can be bought individually for ₱75, or in sets of three, four, or six for prices ranging from ₱105 to ₱270 per set.
A noteworthy gift idea is A&S's journal set with four different designs, consisting of a financial diary ("Gastadora: Write What You Spend"), a food journal ("Nagpipigil: Write What You Eat"), a travel diary ("Lakwatsera: Write Where You Go"), and a notebook for listing one's wishes ("Yayaman! Yayaman! Write Your Wish List").
🎁 Eco-Friendly Face Mask from Katha Lifestyle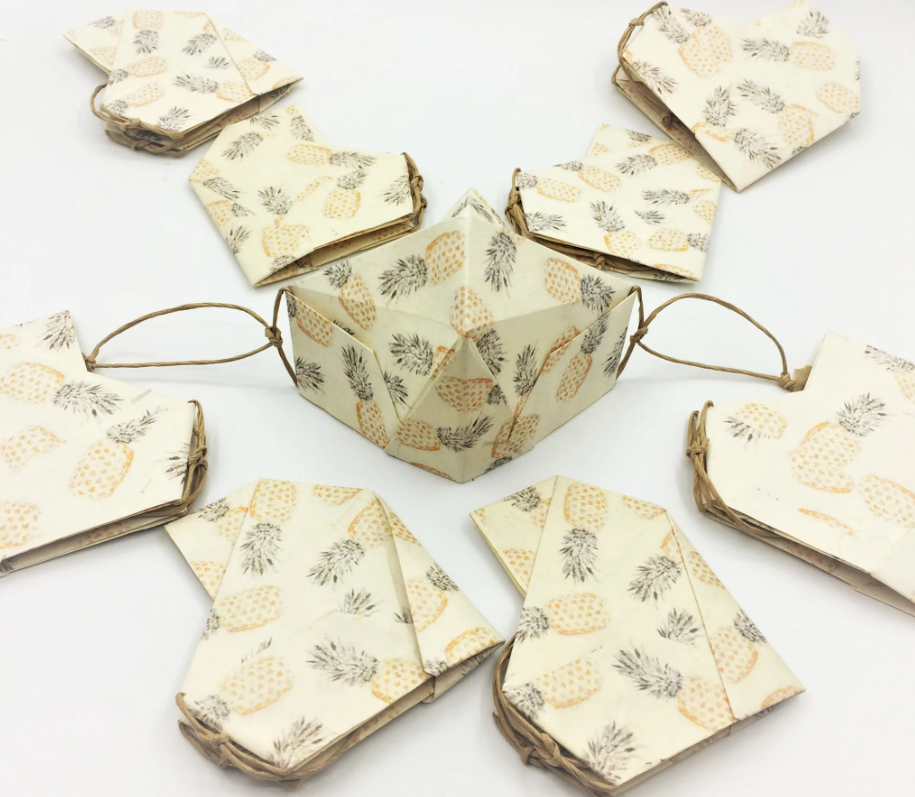 Price: Starts at ₱75
Where to buy: Katha Lifestyle website[2]
If you're looking for great bulk gifts for coworkers, check out this stylish and sustainable face mask from Katha Lifestyle. This biodegradable mask is made mostly of abaca fiber with wild cogon grass, pineapple fiber, and natural adhesives.
Did you know that an abaca mask is seven times better than a typical cloth mask at filtering droplets and other disease-carrying airborne particles? It also has lower water absorption compared to an N95 mask. You can use a Katha Lifestyle mask up to 15 times or until it becomes disfigured.
Katha Lifestyle's face mask comes in a 3D design that provides full coverage. You can choose among three standard sizes to ensure proper fit. Also, the mask comes in three designs: plain, cat print, and pineapple print. It's ₱75 apiece, but if you buy a bundle of three, you pay only ₱215.
🎁 Children's Books from Tahanan Books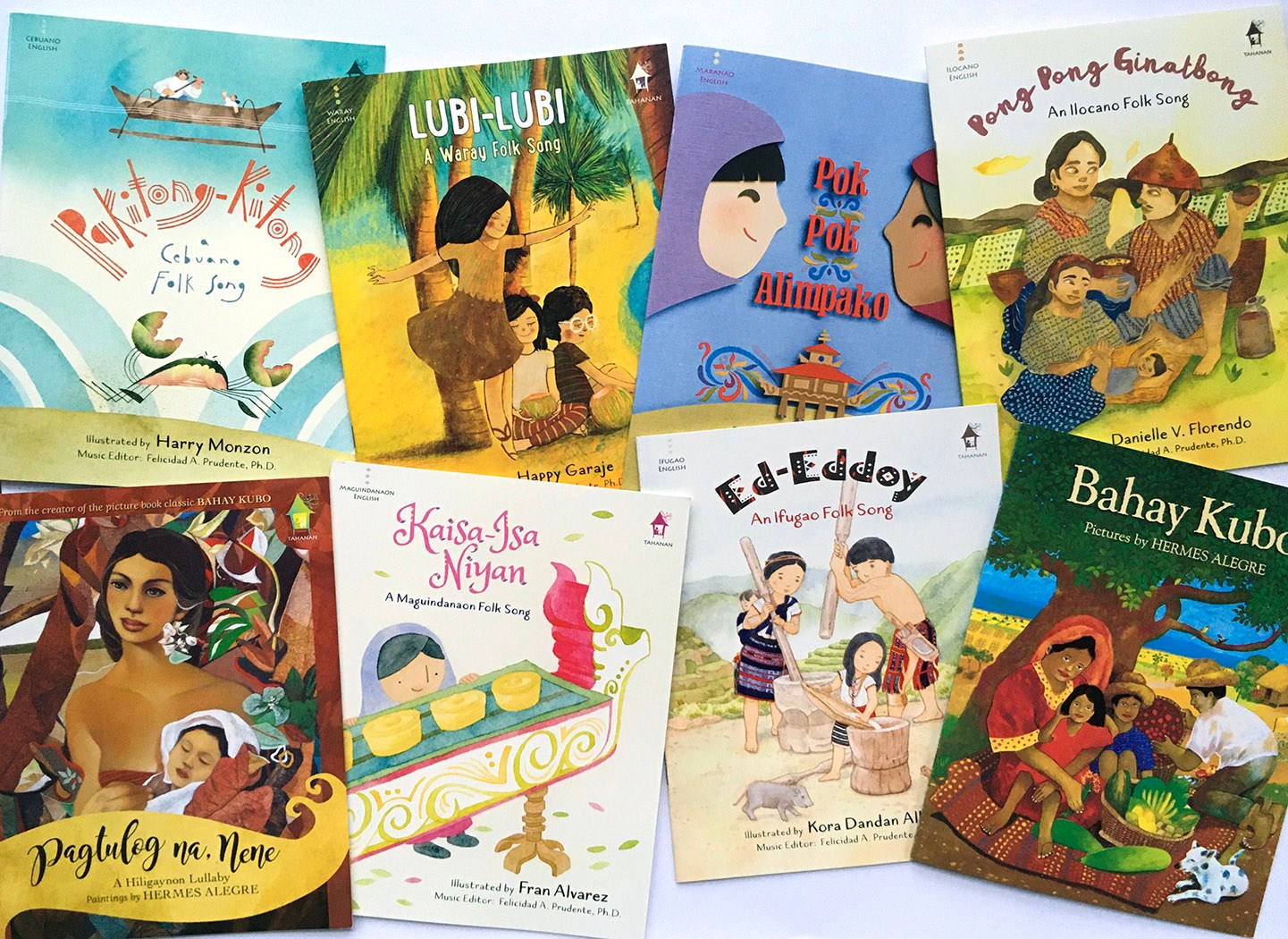 Price: Starts at ₱75
Where to buy: Tahanan Books[3]
Today's kids are always glued to their smartphones and tablets. Whether it's your pamangkins or inaanaks, wouldn't it be great if you can influence them to read more books and watch fewer YouTube videos?
Books for children aren't so heavy on the pocket when purchased in bulk. For instance, Tahanan Books offers titles for as low as ₱75 apiece. This bookstore also has gift sets with prices ranging from ₱295 for three books to ₱2,325 for a bundle of 20.
The reading collections consist of books for early readers, Philippine folktales, storybooks in Filipino, and counting and alphabet books for bilingual children.
🎁 Jars of Homemade Snacks
Price: Starts at ₱100
Where to buy: Any grocery store
Not sure what Christmas gifts to buy in bulk? Set a budget and follow it to a tee—trust us, this is one of those Christmas shopping tips that will save you a lot of time, effort, and money this holiday season.
If you're looking for personalized yet affordable and fuss-free gift ideas, you can buy pretty and cheap mason jars (or any clear containers you fancy) in bulk on Tabora St. in Divisoria and fill them with assorted desserts.
Here are some creative ideas for the contents of your Christmas goodie jar:
Homemade jam, atchara, or any preserved food
S'mores, cookies, or any quick and easy desserts
Salad, trail mix, or oats (for the health-conscious peeps)
Favorite childhood snacks (Iced Gem biscuits, Choc Nut, Haw Haw milk candies, Potchi, Flat Tops, etc.)
They're all simple to make—and those who receive your Christmas gifts will surely appreciate your effort.
🎁 Hand and Foot Salve from Human Nature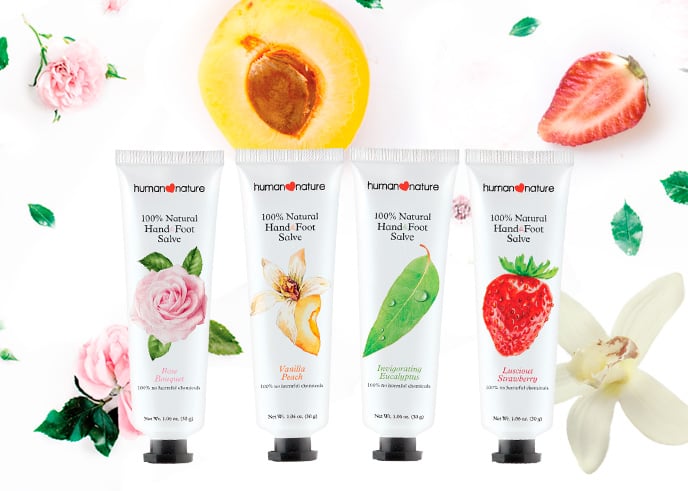 Price: Starts at ₱149.75
Where to buy: Human Nature website[4]
More affordable bulk gift ideas for Christmas coming right up! Let's get this one out of the way as it's too good to gatekeep: Human Nature's hand and foot salve.
If you don't know yet, Human Nature is a popular local brand that sells organic goods. It's known for promoting environmentally conscious business practices and eco-friendly products made of natural ingredients.
Human Nature is not just pro-environment—it's also pro-poor. It lives up to its mission of breaking the poverty cycle in the Philippines and helping the working class move up the economic ladder by offering affordable products that don't skimp on quality.
By supporting a brand like this during the holiday season, you're also helping the environment, the working class, and the local economy while reaping benefits for yourself and your loved ones.
🎁 Maya Card
Price: Starts at ₱150
Where to buy: Maya online store[5]
How about giving the people you care about cheap bulk gifts that are still practical and useful? If you have loved ones who constantly complain about not getting approved for a credit card, a prepaid card is a great alternative they'll find useful.
A Maya card, for example, can be used for many online transactions. You can shop online or in-store wherever Visa, Mastercard, and Bancnet are accepted. With this card, you can book flights and movie tickets online, as well as subscribe to Netflix, Spotify, and other apps. Freelancers can even link a Maya card to their PayPal account to receive payments.
Maya cards are currently on sale, with each one costing ₱150 instead of the regular price of ₱200. You can also buy bundles of two or three to avail of their free delivery promo.
🎁 Shampoo Bar from Amihan Organics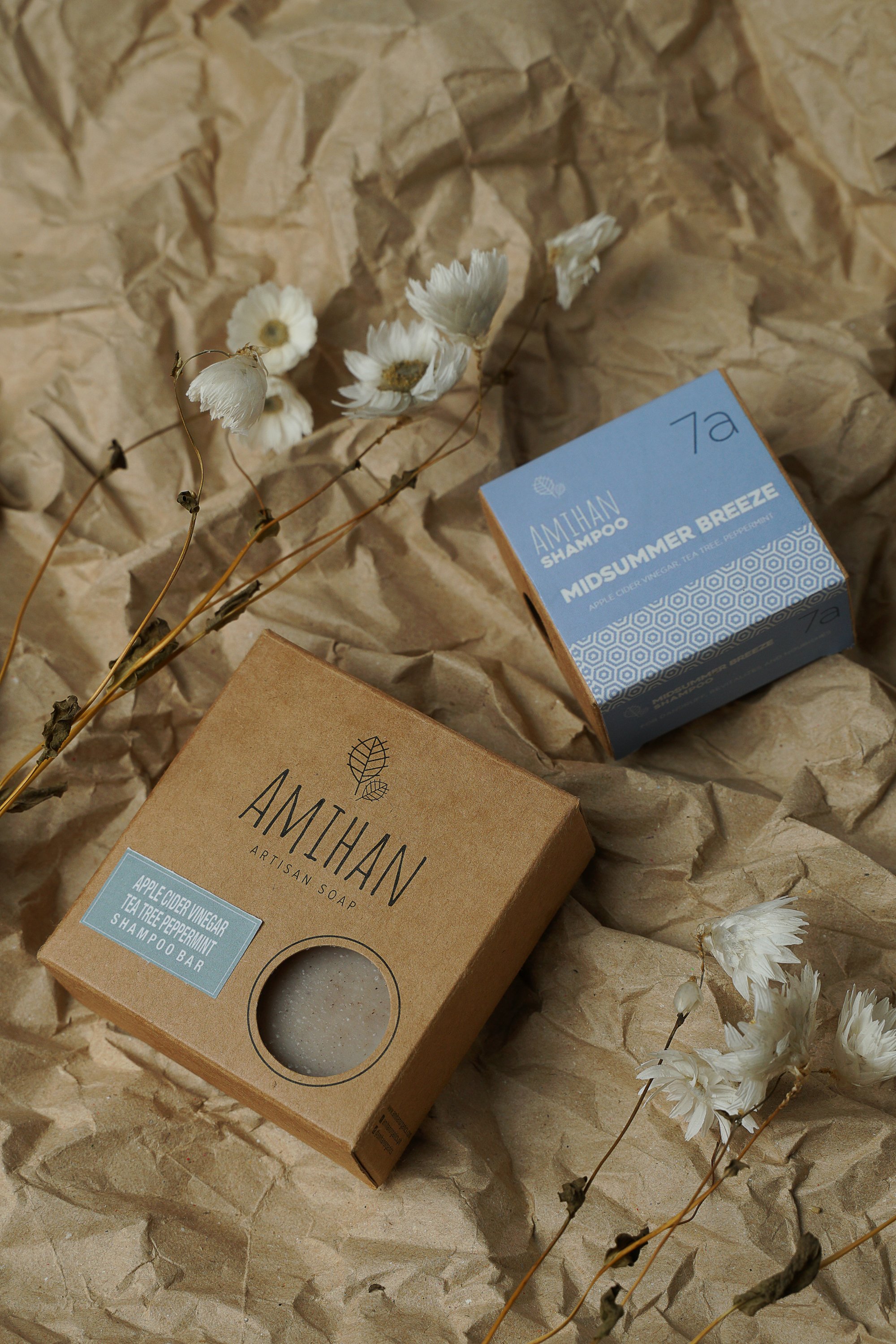 Price: Starts at ₱175
Where to buy: Amihan Organics website[6]
Is your circle eco-conscious? Need help coming up with good barkada gift ideas to impress them? How about checking out Amihan Organics' premium shampoo bars, which are made of the highest quality natural and non-toxic ingredients?
You can choose among three variants: Apple Cider Vinegar Lemon Lavender Patchouli, Apple Cider Vinegar Tea Tree Peppermint, and Rosemary Peppermint. All three variants boast a unique concoction that works wonders on the hair and scalp.
Specifically, Amihan Organics' shampoo bars increase blood flow to revitalize the scalp, reduce excess oil, deep condition the hair to prevent dandruff and reduce scaly patches, restore the scalp to a healthier pH level, minimize hair loss, prevent split ends by locking in moisture, keep the hair shiny, and envelop the hair in a rich and sweet aroma.
🎁 Reusable Cups from Coffee Bean and Tea Leaf
Price: Starts at ₱225
Where to buy: Lazada[7]
It's not always easy to come up with Christmas gift ideas that will please everyone on your list. Your bulk gift ideas for Christmas must be inclusive enough so that you can buy just one kind of present but still make a lot of people happy.
An example of a perfect gift is a reusable cup from Coffee Bean and Tea Leaf (CBTL)—it's useful and sustainable, so you're essentially feeding two birds with one scone. CBTL is one of the most popular coffee shop chains in the Philippines—and rightfully so as it doesn't only serve good food and drinks; it also takes its social responsibilities seriously.
CBTL gives back to the communities that grow its products by supporting their educational and medical needs. It also gives back to its own employees by supporting their growth, and to its customers by providing them avenues for creativity on top of serving them carefully crafted tea and coffee beverages.
🎁 Cakes in Cans from La Pasteleria
Price: Starts at ₱370
Where to buy: La Pasteleria Facebook page[8]
Cakes in cans are popular giveaways at weddings, birthdays, baptisms, and other special occasions. They make lovely Christmas gifts, too!
You can't go wrong with these mini cakes as presents—they're not only delectable, they're affordable, too! One such shop that offers good cakes in cans is La Pasteleria's, with cakes costing between ₱370 to ₱420 each, depending on flavor. You can also buy three assorted cakes for only ₱999 and save up to ₱261.
Among this shop's bestsellers are the Mango Graham Cake, Strawberry Shortcake, Premium Ube Cake, and Red Velvet Cake. If you want a more unique flavor, try the White Chocolate Matcha.
🎁 Two-in-One Fast-Charging Cable from UGREEN
Price: Starts at ₱378
Where to buy: Lazada or Shopee
Looking for great presents, corporate giveaways, or raffle items for your company Christmas party? One of the best Christmas gifts to buy in bulk for everyone in your circle is UGREEN's two-in-one fast-charging cord, which is compatible with both Android and Apple devices.
Charging cables are among those items people, especially techie travelers, won't be able to say no to. UGREEN, a trusted consumer electronics brand, offers durable, stylish, and trendy mobile accessories like phone cables, chargers, stands, and earbuds that are compatible with all types of devices. You can't go wrong with this no-fail, inclusive gift!
🎁 Alco-Sanitizer from Pili Ani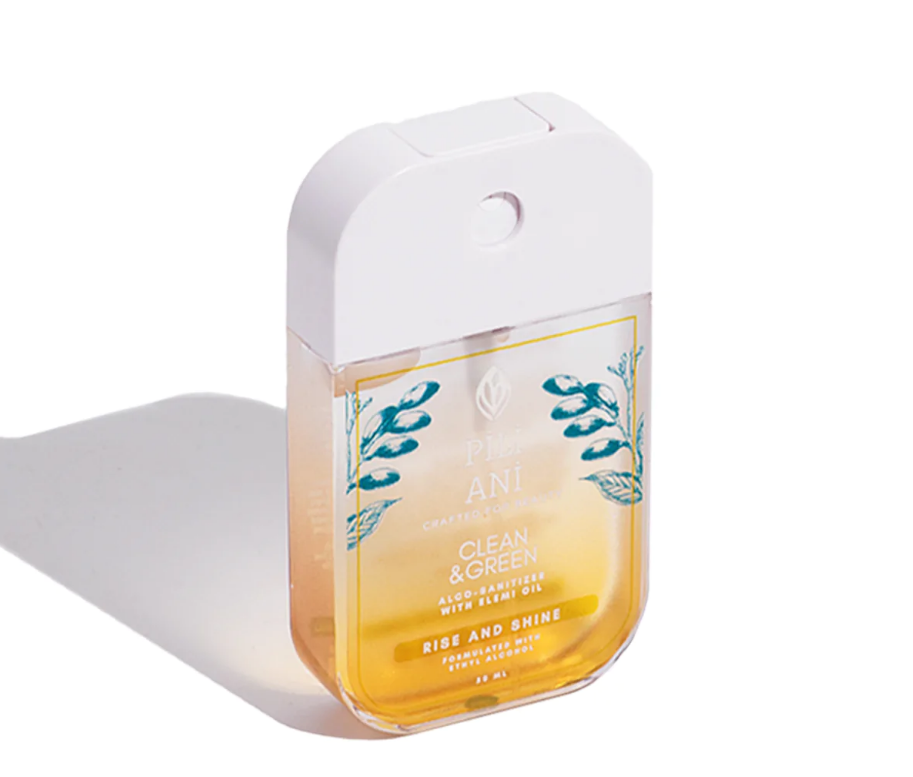 Price: Starts at ₱380
Where to buy: Pili Ani website[9]
Finding the best bulk Christmas gifts for coworkers is not always easy. You need an item that's practical, handy, chic, and premium without costing you a fortune—like Pili Ani's alco-sanitizer.
Pili Ani is a local brand that produces skincare products, essential oils, and other beauty and wellness items using ethically sourced ingredients from Bicol. Its oil-infused alco-sanitizer is gentler than the regular kind and has natural antibacterial components that help nourish and brighten the skin.
Pili Ani's alco-sanitizer comes in four variants: Clean and Green (the classic sanitizer with Elemi essential oil), Rise and Shine (the citrusy variant with lemon, orange, and peppermint oils), Stress Away (a calming concoction made from eucalyptus, ginger, rosemary, juniper, and cypress), and Sweet Dreams (a bedside companion with eucalyptus, lavender, copaiba, sandalwood, orange, and rosemary essential oils to improve sleep).
🎁 Steel Straws from Klean Kanteen
Price: Starts at ₱486.50
Where to buy: Lazada
Do Mother Nature a favor this Christmas by empowering people to live a more sustainable lifestyle. Ditch single-use plastics and buy your friends, family, and colleagues something eco-friendly like these steel straws from Klean Kanteen.
Steel straws are highly durable—they're not easy to break or bend. A bundle of these straws from Klean Kanteen may come with a bigger price tag, but it's a money saver in the long run. Besides, you'll be doing right by the environment by reducing your own carbon footprint and encouraging your circle to do the same.
🎁 Funko Pops from Filbar's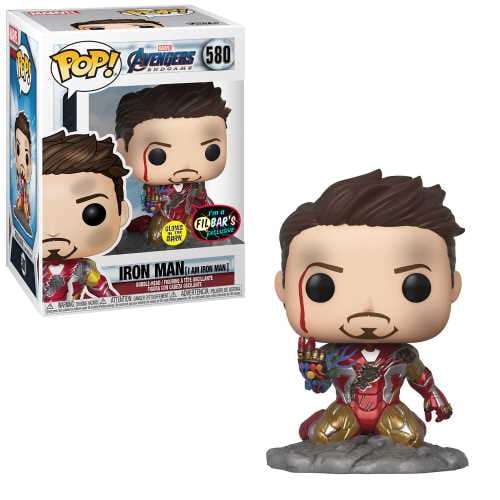 Price: Starts at ₱595
Where to buy: Filbar's online and physical stores
Christmas is one of the holidays in the Philippines where you can guiltlessly indulge people by giving them gifts that fall under the "Wants" category than "Needs." Of the many barkada gift ideas we can suggest, this one is sure to delight your recipients, especially if they belong to certain pop culture fandoms.
Funko Pop vinyl figurines, bobbleheads, and other similar collectibles have been around for a while now. If you've put off buying a bundle of these for your geeky friends, now's the time to reverse that and go all out. Choose among different collectibles based on the iconic characters from films, games, TV series, comics, anime, and sports that your buddies go gaga over.
🎁 Tote Bags from Totes and Beyond
Price: Starts at ₱750
Where to buy: Totes and Beyond website[10]
Tote bags never go out of style, so they're perfect to add to your bulk Christmas gift ideas. A tote is simple, humble, and unassuming—three qualities that give it its charm. While it typically has a utilitarian look, many designs meld comfort with style to create a bag that's both fancy and functional.
Totes and Beyond is among the many brands that sell affordable tote bags. Its Shopper Tote Monotone is one of its more affordable options at only ₱750 each. You can choose among 14 available colors and get one in medium or large. It's perfect for all ages and genders, too, so you won't leave anyone out by giving them this everyday bag.
Final Thoughts
Just a warning: these holiday gift ideas may tempt you to also buy some stuff for yourself, thinking it won't hurt because you're getting discounts anyway. Later, you'll realize you don't need the extras you've purchased. Remember to focus on your goal—which is to shop for Christmas gifts for others—and fight the urge to splurge your 13th-month pay away!
Which of these gift ideas do you like the most? Any other affordable bulk Christmas gift ideas that can help shoppers save money during the holidays? We'd love to read your recommendations!

Sources: