Filipino consumers continue their online shopping habits formed during the pandemic even as more people are now returning to physical stores, found the latest Seasonal Holidays Study by Meta (the company that owns Facebook).[1]
It was a leap to embrace online shopping in a country where malls are a place to shop, dine, unwind, and pray (most malls have chapels and masses on Sundays). Some government agencies even established satellite branches in malls to make their services more accessible to the public.
Now that it's the holiday shopping season, consumer complaints also run aplenty, ranging from defective and poor-quality items to issues about sellers who mislead customers just to increase sales. Frequent concerns regarding consumer rights in the Philippines include, Can defective items be returned? Are warranties applicable? What are the rights of consumers? Is the "No Return, No Exchange" policy legal?
In this article, we will address these questions related to consumer rights in the Philippines.
Know Your Rights Under Consumer Act of the Philippines: Top FAQs
1. What laws protect consumer rights in the Philippines?
There is a wide range of laws and regulations in the Philippines that protect consumers.
The 1987 Constitution provides that consumers must be protected from trade malpractices and substandard or hazardous products. Thus, in 1992, Republic Act (RA) No. 7394 or the Consumer Act of the Philippines[2] was passed. According to the ASEAN Peer Review on Consumer Protection, the Philippines possesses one of the longest track records of consumer protection in the ASEAN region.
In addition to the Consumer Act, which is the main law that supports consumer rights in the Philippines, below are the other laws that complement consumer protection:
National Payment Systems Act of 2018
No Short-Changing Act of 2016
Philippine Competition Act of 2015
Philippine Lemon Law of 2013
Food Safety Act of 2013
Toy and Game Safety Labeling Act of 2013
Data Privacy Act of 2012
Expanded Senior Citizens Act of 2010
Credit Information System Act of 2008
Universally Accessible Cheaper and Quality Medicines Act of 2008
Magna Carta for Disabled Persons of 2006
Electronic Commerce Act of 2000
Price Act of 1992
Truth in Lending Act of 1963
2. What is RA 7394 all about?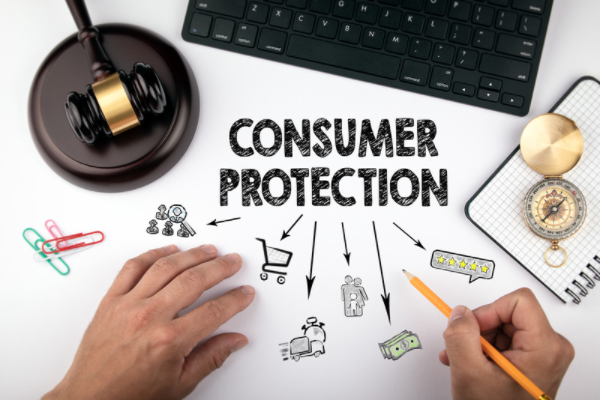 RA 7394 or the Consumer Act of the Philippines is the law on protecting consumers and establishing the standards of conduct for businesses and industries.
The consumer law provides the obligations and liabilities of producers, manufacturers, distributors, suppliers, or sellers, and penalties of imprisonment, fines, and fees for committing prohibited acts. It also enumerates administrative sanctions such as issuing a cease and desist order.
The Consumer Act has chapters, specifically on the following consumer rights in the Philippines:
Consumer product quality and safety
Food, drugs, cosmetics and devices, and regulation of their production, sale, distribution, and advertisement protecting consumers' health
Protection of consumers against substances that are hazardous to health and safety
Protection of consumers against deceptive, unfair, and unconscionable sales acts or practices
Regulation of practices relative to weights and measures
Consumer product and service warranties
Compulsory labeling and fair packaging
Liability of manufacturer, producer, and any importer on defective products
Misleading advertisements and fraudulent sales promotion practices
Regulation of repair and service firms
Consumer credit transaction
Consumer complaints
The Consumer Act also established the National Consumer Affairs Council (NCAC), composed of government and non-government agencies, to improve the management, coordination, and effectiveness of consumer programs.
3. What is the government agency that implements consumer protection?
The Department of Trade and Industry (DTI) is responsible for implementing most of the provisions of the Consumer Act.
However, since the provisions and laws on consumer protection are fragmented, the DTI is not the only government agency implementing consumer protection. This task is distributed among the following government agencies:
Bangko Sentral ng Pilipinas (BSP) - Consumer credit card transactions and matters related to the institutions it regulates, namely the banking sector and non-bank financial institutions performing quasi-banking functions
Credit Information Corporation (CIC) - Safeguarding consumer credit reports and information
Department of Health (DOH) - Products and services related to food, drugs, cosmetics, devices, and substances
Department of Agriculture (DA) - Agricultural products and services
Insurance Commission (IC) - Products and services related to insurance companies and mutual benefit associations
National Privacy Commission (NPC) - Protection of individual personal information
Philippines Deposit Insurance Corporation (PDIC) - Deposit insurance coverage up to a prescribed limit of PHP 500,000 per depositor per bank
Securities and Exchange Commission (SEC) - Matters related to financing companies and lending companies.
4. What are the consumer rights in the Philippines under RA 7394?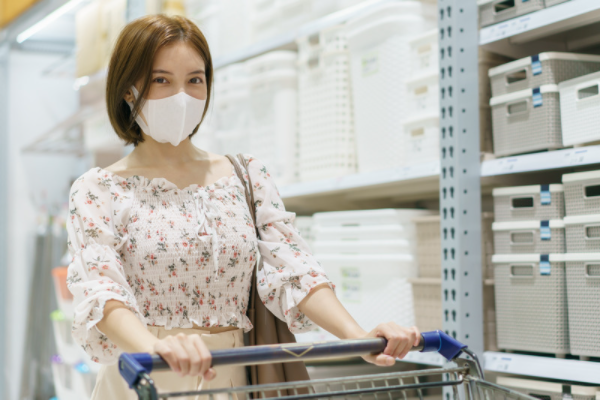 The Consumer Act provides for a number of rights of consumers of products, services, or credit, among which are the following:
Right to affordable price and good quality of products
Right to consumer product safety
Right to be protected against hazardous substances
Right to be protected against deceptive, unfair, and unconscionable sales acts or practices
Right to consumer product and service warranties
Right to be protected against mislabeled food or products. This also includes the Price Tag Requirement.
Right to repair, replace, or refund for defective products (related to the "No Return, No Exchange" policy)
Right to be protected from false, deceptive, or misleading advertisements and fraudulent sales promotion practices
Right to prepay credit without penalty
Right to file a consumer complaint to seek redress for grievances
Related article: Your Cheat Sheet to 12.12 Sale Promotions This 2022
5. What is the Price Tag Requirement?
Under the Consumer Act, it is unlawful not to have an appropriate price tag, label, or marking indicating clearly the price of a product that must not be sold at a price higher than the stated price.
First-time offenders are subject to a fine of ₱200 but not more than ₱5,000 or imprisonment of not less than one month but not more than six months. A second conviction also carries the revocation of business permits and licenses.
Next time you buy something, make sure that the item has a price tag, and the price is the same as what you are charged. Otherwise, this may be a ground for a complaint against a store or business.

6. Is the "No Return, No Exchange" policy on defective items legal?
No. Under the New Civil Code, there is an implied warranty that businesses are selling items that are not defective (even if the seller is not aware of any hidden defects). This is known as the warranty against hidden defects.
In addition to this, the Consumer Act lists the minimum standards for warranties requiring the warrantor of a consumer product to repair the defective or malfunctioned item within a reasonable time and without charge to the consumer.
If the item can no longer be repaired, the consumer can either ask for a refund or a replacement of the item. The DTI also refers to this as the 3Rs (Repair, Replace, and Refund). Remember that one of your consumer rights in the Philippines is the option for Refund or Replace; the seller must not dictate this to you.
However, take note that this implied warranty does not apply to second-hand items, unless the seller gives you an express warranty. That's why it is advisable to ask for a warranty when buying pre-loved items.
Also, the prohibition of the "No Return, No Exchange" policy applies only to items that turned out to be defective. It does not apply when you just changed your mind and want another item instead.
7. Is the Consumer Act applicable to online shoppers?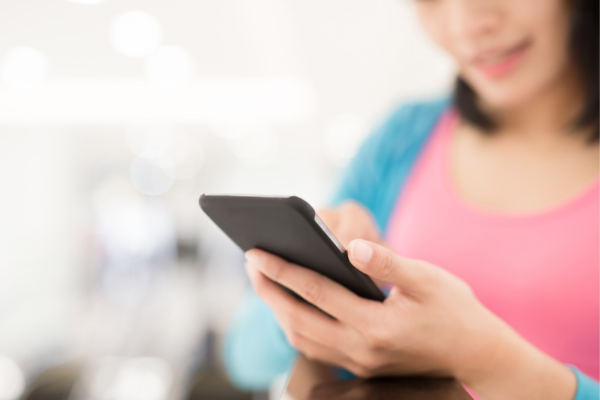 Yes. The Consumer Act does not distinguish between face-to-face and online transactions, so your consumer rights in the Philippines when shopping in malls or brick-and-mortar retail stores also apply when shopping online.
R.A. No. 8792, otherwise known as the Electronic Commerce Act (E-commerce Law), expressly provides that its penalties apply to those who violate the Consumer Act. While the E-commerce Law has existed in the Philippines since the beginning of the 21st century, it was during the pandemic when many private and public entities started to acknowledge electronic signatures.
Also applicable is R.A. No. 10175 or the Cybercrime Prevention Act of 2012, which regulates access and use of cyberspace.
When you transact and use your credit card online, these laws may also apply:
R.A. No. 10870 or the Philippine Credit Card Industry Regulation Law
R.A. No. 8484 or the Access Devices Regulation Act of 1998
Related article:
Based on the Department of Justice (DOJ) Advisory Opinion No. 2 (Series of 2015), online shopping is included in the coverage of the Consumer Act, classified as transactions through electronic means under the E-commerce Law through the Joint Administrative Order No. 01 series of 2008 of the DTI, DOH, and the DA.
8. What is prepayment penalty? Is it legal?
Under the Consumer Act, a person to whom credit is extended has the right to prepay the unpaid balance of any consumer credit transaction in full or in part. This is when you pay the debt even before its due date.
The consumer law says that there should be no penalty imposed on prepayment. Thus, a prepayment penalty is illegal. Unfortunately, some lenders are naming this penalty as loan processing fees. That's why you have to read carefully the consumer loan applications that you are signing up for (or clicking), or you may first inquire from the lender what fees they charge. Exercise your consumer rights in the Philippines.
9. How to file a complaint with DTI?
Concerns on warranty, "No Return, No Exchange" policy, and other mediatable related matters can be sent to DTI's national or provincial offices and via email.
To file a complaint, you may download DTI's Complaint Form[3] or send a complaint letter with the following:
Complete name, address, email, and contact number of complainant and respondent
Narration of facts
Demand
Scanned and attached proof of transaction and any government-issued ID of the complainant
Complainants within Metro Manila may submit their Complaint Form or complaint letter through email at consumercare@dti.gov.ph or in person to the Director of Fair Trade Enforcement Bureau (FTEB). The complete address is posted on the website of DTI. For complainants not residing in Metro Manila, you may refer to DTI's Directory.[4]
10. How to file a consumer complaint against an online seller?
If you wish to file a consumer complaint against an online seller, you may send it to the DTI Fair-Trade Enforcement Bureau at fteb@dti.gov.ph and CC eco@dti.gov.ph. DTI also advises buying only from verified sellers and taking time to check the reviews. Canvass first. If a seller has bad reviews or no reviews, don't buy from that seller anymore.
Final Thoughts
While many laws protect consumer rights in the Philippines, there is still a move to develop a more comprehensive legal framework aligned with international standards and best practices to safeguard the rights and interests of consumers.
The Consumer Act and the E-commerce Law are already decades old and were enacted long before the significant evolution of digital technology. To keep up with the changing times, there are now bills pending in the Senate and the House of Representatives that seek to amend these two laws to protect consumers and merchants in internet transactions.
In this new normal, online shopping is no longer merely retail therapy. Some businesses may barely keep up, but shifting to putting customers on top must always be an utmost priority. Certainly, catering to customers does not end simply by being present online. Businesses must likewise address customers' concerns and needs as an elemental force. The most successful global companies know that customers are the most valued asset of any business.
Sellers should no longer hide in the guise of caveat emptor or "let the buyer beware." In the same way, you must know and exercise your consumer rights in the Philippines to avoid abuse. As a consumer, online or offline, be empowered by being informed.
See other Ask Moneymax articles:

Sources:
DISCLAIMER: The information provided on this website does not, and is not intended to, constitute legal or financial advice. All information, content, and materials available on this site are for general informational purposes only. Information on this website may not constitute the most up-to-date legal or other information and is subject to change without notice.
No user of this site should act or refrain from acting on the basis of information on this site without first seeking legal advice from their own attorney in the relevant jurisdiction. Only your individual attorney can provide assurances that the information contained herein – and your interpretation of it – is applicable or appropriate to your particular situation. Use of, and access to, this website or any of the links or resources contained within the site do not create an attorney-client relationship between the reader, user, or browser and website authors, contributors, contributing third parties, and their respective employers.
All liability with respect to actions taken or not taken based on the contents of this site are hereby expressly disclaimed. The content on this posting is provided "as is;" no representations are made that the content is error-free.