Sometimes, the best gift is the freedom of choice. That's why it's always nice to receive an SM Gift Pass. Since this pass is accepted at SM malls and its partner retailers, it offers lots of ways to enjoy it.
While SM Gift Passes are accepted in a wide range of establishments, they still have some limitations. So before you head to the mall, arm yourself with knowledge first.
Here's your quick guide on how and where to use SM Gift Pass.
What is an SM Gift Pass?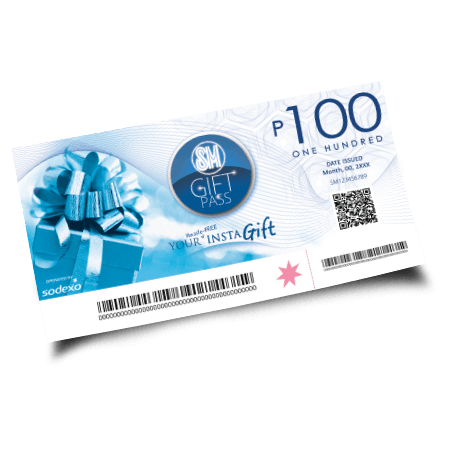 Powered by Sodexo, the SM Gift Pass is the official gift certificate of SM Malls. This SM voucher acts as a substitute for cash. This means the recipient can use them to pay for their purchases, as long as the shop is an accredited partner.
While both function as gift vouchers, the SM Gift Pass and SM Gift Cards differ in form. The SM Gift Pass is available in paper and digital formats while the SM Gift Card[1] is a card that comes with a unique 18-digit number.
Another major difference between the two is that you can readily use the SM Gift Pass while the SM GC requires activation before it can be used.
How and Where to Get SM Gift Pass in 2023
Planning to give someone a practical gift? Or are you rewarding your employees for a job well done? Here are a few ways to get SM Gift Passes:
📍 SM Supermalls
Usually, you can purchase SM Gift Passes at SM Customer Service. But you may also find them at SM Bills Payment and SM Servicio outlets.
📍 Official Sodexo Website
Since the SM Gift Pass is powered by Sodexo, you can get it via Sodexo's official website.[2]
📍 Gifting Websites
SM Gift Passes are also available in electronic format. You can get them via gifting websites, such as Gifted.ph and Giftaway.ph. This is a convenient option since you can send the gift passes directly to your recipient via SMS or email.
📍 Credit Card Promos
From time to time, leading banks and other brands offer SM Gift Passes as a reward or welcome gift to customers for using their products or services. Here are some of the promos you may want to check out:
Converting BPI Points to SM Gift Passes
Get up to ₱3,000 worth of SM Gift Passes using your BPI Points. Redeem your SM vouchers via the VYBE by BPI app, BPI Contact Center,[2] or any BPI branch near you.
Moneymax HSBC Credit Card SM Gift Pass Promo
---
🎁

Free Gift from Moneymax:

₱2,500 eGift, ₱2,500 SM Gift Pass, or Dolce Gusto Coffee Machine

Eligible cards: HSBC Red Mastercard, Gold Visa Cash Back, and Platinum Visa Rebate

Promo period: Until November 30, 2023
Not an HSBC credit cardholder yet? Apply for an HSBC card through Moneymax during the promo period (and get approved subsequently) to receive an exciting free welcome gift! Choose from a free eGift voucher worth ₱2,500, an SM Gift Pass worth ₱2,500, or a Nescafé Dolce Gusto Piccolo XS coffee machine (worth ₱5,199).
Per DTI Fair Trade Permit No. FTEB-173270 Series of 2023. Terms and conditions apply. This Moneymax HSBC Giftaway/SM Gift Pass/Dolce Gusto promo runs until November 30 only. So hurry and apply now!
---
Where to Use SM Gift Pass in the Philippines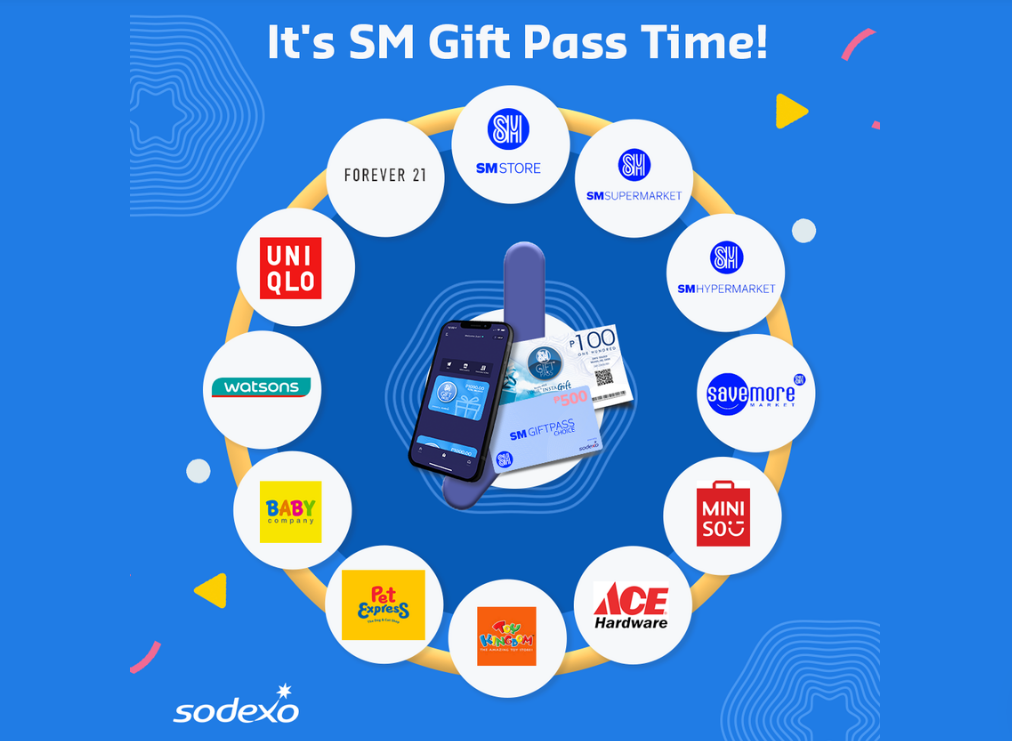 "Where can I use SM Gift Certificates?" According to Sodexo, the SM voucher is accepted at more than 60 mall branches and affiliate stores nationwide.
Check out this SM Gift Pass merchants list featuring the participating shops:
The SM Store
SM Hypermart
WalterMart
Alfamart
Savemore
SM Appliance Center
Ace Hardware
Ace Builders Center
Baby & Co.
Kultura Filipino
Our Home
SM Bowling
SM Cinema
IMAX Theatre
SM Ice Skating Rink
SM Storyland
SM Science Discovery Center
Snack Time
Select SM Foodcourt Outlets
Skyranch
Radisson Blu
Sports Central
Toy Kingdom
Watsons
Exploreum
Pet Express
Joseph
Crate & Barrel
The Body Shop
Forever 21
Surplus Shop
Bata
Crocs
Uniqlo
Sfera
Levi's
Simply Shoes
Miniso
Read more: Wardrobe Makeover? Check Out These Online Clothing Shops for Deals
How to Use SM Gift Pass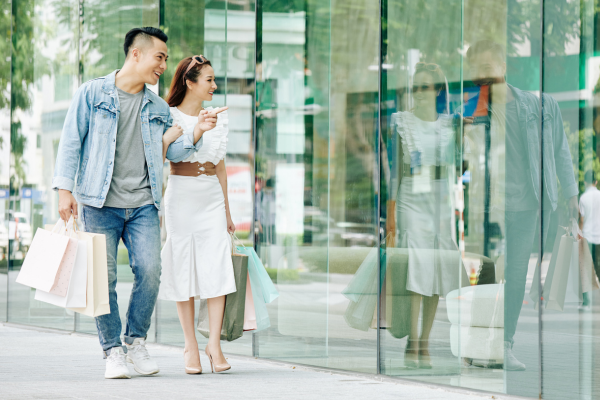 Want to know how and where to use SM Gift Pass? It's straightforward and simple. Just buy any item from the participating shops mentioned above and present your SM Gift Pass to the cashier. The cashier will then honor your SM voucher as your payment.
While you can use the SM Gift Pass from Sodexo as payment, you won't be able to use it at shops that are not part of SM's accredited Gift Pass stores and retailers. Moreover, you won't get any change if you don't use the full amount on your pass.
In case your SM Gift Pass doesn't cover the total amount of the item you want to buy, all you need to do is add cash. Also, keep in mind that SM Gift Passes are non-refundable and non-convertible to cash.
SM Gift Pass FAQs
Even if you already know how and where to use SM Gift Pass, you may still have some questions in mind. Check out the following:
1. Does the SM Gift Certificate expire?
The terms and conditions of the SM Gift Pass from Sodexo don't explicitly state that the voucher has an expiration date. However, the pass' design and security features change every two years, which means that the pass will be subject to revalidation and replacement.
On the other hand, the Digital SM Gift Pass doesn't have an expiry date. Since there's no SM Gift Pass expiration date, you can use the certificate anytime.
2. What is a Digital SM Gift Pass?
"Can I use the SM gift card online?" Yes. The Digital SM Gift Pass is the electronic version of the SM Gift Pass. This is ideal for recipients who prefer contactless transactions over traditional means. You can purchase and use this SM e-Gift using the Sodexo+ app.
Here are the key features of the Digital SM Gift Pass:
It's stored in your app. This means that you don't need to keep paper GCs and worry about them getting lost or damaged.
You can use it partially. Unlike paper GCs, the digital gift pass lets you use any amount to pay.
It doesn't have an expiry date. This means your GC won't require revalidation.
It's designed for convenient gifting. Just use the Share GC feature of your Sodexo+ app to send Digital SM Gift Pass to anyone.
It comes in flexible denominations. Send SM gift passes in any amount.
Read more: The Best Payment Options for Online Shopping
3. Where Can I Use My SM Digital Gift Pass?
Just like the paper format of the SM Gift Pass, the Digital SM Gift Pass is accepted at all SM Stores, SM Supermarkets, SM Hypermarkets, and Savemore branches nationwide. Refer to the list of SM Gift Pass Stores to see the retailers that honor this type of payment.
4. What is SM Gift Pass Choice?
The SM Gift Pass Choice is an upgraded version of the SM Gift Pass. It comes in the form of a card with a scratchable film at the back. Once the film is scratched, you'll see a barcode and a 10-digit code.
You can use this card to buy any item from SM Stores and its affiliates. It even allows you to earn SM Advantage and SM Prestige loyalty points.
The SM Gift Pass Choice doesn't expire. You can also convert it into digital credits using your Sodexo+ app.
Related reading: 15 Best Bulk Christmas Gift Ideas for Your Loved Ones and Colleagues
Final Thoughts
These days, gift-giving takes a straightforward and no-nonsense approach, with many opting to receive vouchers and certificates over hand-wrapped presents. This norm also does busy gift-givers a favor.
SM Gift Passes are a good gift idea since they're accepted at all SM stores and a wide range of retailers, from cinema to clothing. If you receive them as a gift, you should know how and where to use the SM Gift Pass—thanks to this handy guide.
💳 Enjoy More Perks With the Best Credit Cards for Shopping
Aside from using SM Gift Passes, use credit cards while shopping to enjoy more perks such as discounts, cashback, and points:
Credit Card

Shopping Perks

UnionBank Rewards Credit Card

1 point per ₱30 spend
3x points for shopping and dining in the Philippines and overseas
Non-expiring points can be redeemed for cash credits, gadgets, and more

Metrobank Titanium Mastercard®

2x rewards points on department store, online purchases, and dining
1 rewards point for every ₱20 spend
E-commerce protection

HSBC Red Mastercard

1 rewards point for every ₱20 spend
4x points on shopping, online, dining, and overseas transactions
6% fuel rebate on your first purchase; 3% rebate all year round
Installments of up to 36 months with 0% interest at participating merchants

HSBC Platinum Visa Rebate

5% cashback on shopping and travel transactions
6% fuel rebate on your first purchase; 3% rebate all year round
0.50% cashback on all other purchases

Security Bank Complete Cashback Mastercard

5% cashback on groceries
1% cashback on shopping
Cashback on fuel, bills payments, and dining

Security Bank Gold Mastercard

1 rewards point for every ₱20 spend
Secure online shopping with SecureCode
Exclusive rewards and promos all year round
Sources: