Although Manila is one of Southeast Asia's most expensive cities to live in,[1] it's good to know that grocery items sold in the country are the least expensive compared to other SEA countries' items.[2] Still, we're always on the hunt for the best places to shop that offer good deals and a cheaper, wider range of products.
So chances are you do your grocery shopping at SM Supermarket or Puregold, the two largest grocery retail chains in the Philippines. Choosing between these two retail giants can be difficult especially if you're after affordability and quality. We're joining you in your search for the better supermarket, so let's find out in this SM Supermarket vs Puregold review.
SM Markets Overview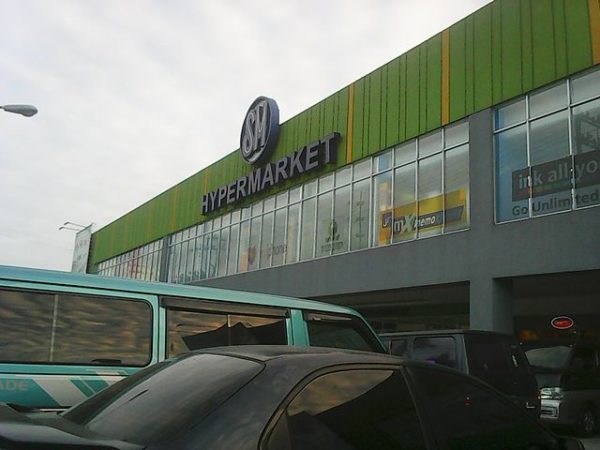 While SM Supermarket is under the same group that operates SM Hypermarket and Savemore, these three grocery store types are different from each other. (SM Markets is the mother brand of SM Supermarket, SM Hypermarket, and Savemore Market.[3])
SM Supermarket, the pioneer brand of SM's Food Retail Group, sells a wide range of food and non-food items and services inside SM malls.
Meanwhile, SM Hypermarket, a hybrid of a department store and supermarket, has a larger selling area and offers a broader array of non-food products (e.g., clothes, household items, appliances, furniture, etc.) than SM Supermarket. Its locations are either inside SM malls or in stand-alone stores.
Savemore is a stand-alone, mid-format supermarket that's smaller than SM Supermarket and SM Hypermarket. Built as a neighborhood store for impulse purchases, Savemore serves shoppers in smaller communities where the availability of grocery products is either limited or non-existent.
Puregold Overview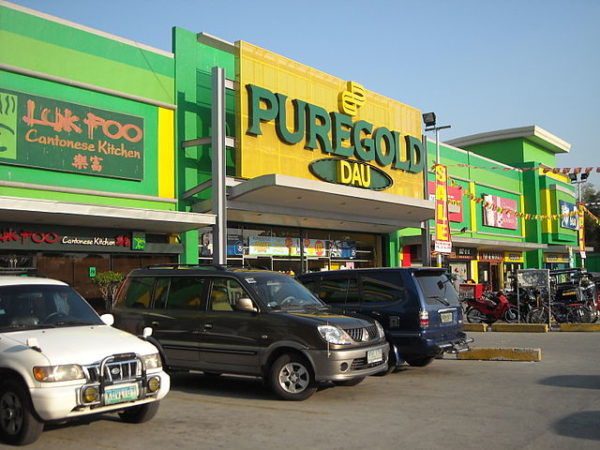 As of the end of March 2021, Puregold group has a total of 479 stores nationwide. These include 413 Puregold stores, 20 S&R membership shopping warehouses, and 46 S&R New York Style QSR.[4] Most of these are stand-alone Puregold stores, while other Puregold branches are located inside some Ayala Malls.
Puregold's growth is phenomenal, considering that it's only been operating since 1998 and has gone head-to-head with its bigger and more established competitors, SM Markets and Robinsons Supermarket, which both started operations way earlier in 1985.
For an apple to apple comparison, this Battle of the Brands edition focuses on SM Supermarket vs Puregold.
Puregold vs SM Supermarket Prices
Which is a cheaper place to shop: Puregold or SM Supermarket?
There's no conclusive answer as to which supermarket offers lower prices. Some products in SM Supermarket are either cheaper or more expensive than Puregold and vice versa.
Interestingly, SM Markets don't have uniform pricing across all its stores. So don't be surprised to find a certain toothpaste priced differently at two different SM supermarkets. What's certain is that both grocery retail giants provide value-for-money choices to their customers.
| Grocery Item | SM Supermarket | Puregold |
| --- | --- | --- |
| Eden Cheese 160g | PHP 49.50 | PHP 50 |
| Dari Creme Butter Salted Lite 200g | PHP 74 | PHP 75.75 |
| Bioderm Soap 90g | PHP 26.75 | PHP 24.75 |
| Dove Shampoo Intense Repair 170ml | PHP 121.50 | PHP 120.20 |
| Eight O'Clock Powdered Juice 20g | PHP 17.95 | PHP 16.95 |
| Tide Laundry Detergent with Downy 1510g | PHP 196.75 | PHP 167.66 |
| Green Cross Alcohol 70% 250ml | PHP 47.75 | PHP 48.75 |
| Absolute Distilled Water 1.5L | PHP 34.50 | PHP 31.35 |
Disclaimer: Item prices are from the official websites of SM Markets and Puregold and are accurate as of November 2021. Note that they are subject to change.
At first glance, some basic grocery items at Puregold are a few pesos cheaper. However, SM Supermarket offers affordable food and household products under its private label brand SM Bonus. Compared to products from popular brands, SM Bonus items—ranging from rice and cooking oil to ice cream and toilet paper—are a lot cheaper. SM's Valuepacks, which consist of different SM Bonus products and/or items from other brands bundled in one low-cost package, also give you more options to stretch your budget.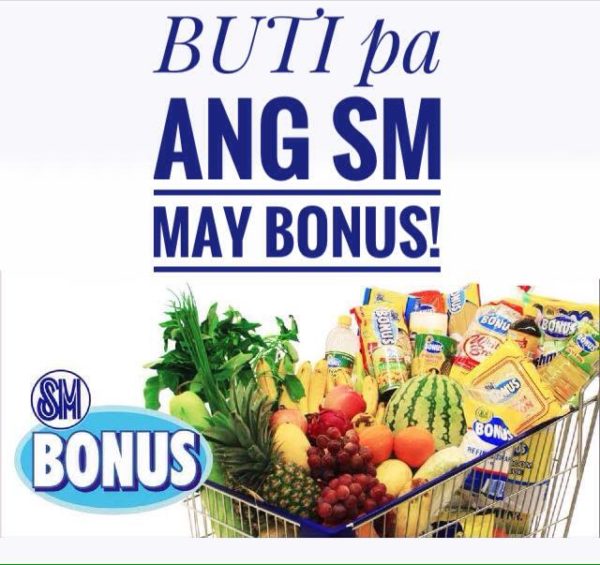 Puregold may not have its own brand similar to SM Bonus, but it does offer promos and discounts on wholesale purchases and bundled items.
Winner: Tie
If you'll consider the better option for grocery shopping alone, then you may want to try Puregold for its lower prices. However, if you're looking for SM-branded items that are also affordable, then buy SM Bonus items which can be a great option if your budget is tight.
Read more: Save Money on Grocery Shopping with These Tips
Product Selections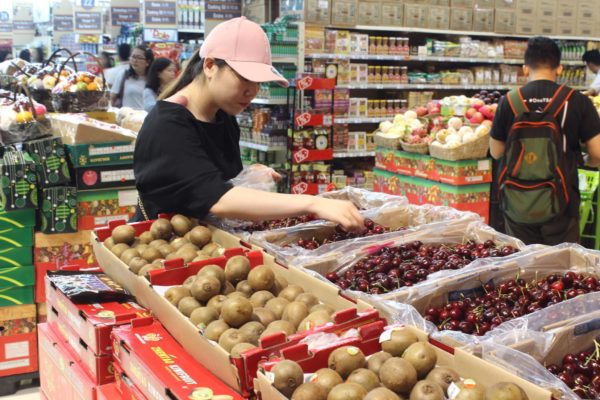 Generally, SM Supermarket is the go-to place for a broader range of products. Most SM Supermarket branches, especially in bigger SM malls, stock a wider assortment of gourmet and imported goods.
Since Puregold caters to sari-sari store owners and low-income consumers, it sells mostly local items. However, some stores in more upscale neighborhoods sell more premium and imported items to middle income-earners.
Puregold carries certain local brands that SM Supermarket doesn't have. For instance, there was a time (around mid-2009 to early 2013) when SM Markets stopped selling Colgate-Palmolive products due to a billing dispute between the two companies.
Delimondo, an emerging brand of corned beef and other food items, has been on the shelves of Puregold stores for a long time before making its way into SM Markets in recent years.
Winner: SM Supermarket
Rewards Program
SM Supermarket and Puregold offer loyalty programs that let customers gain rewards points with every in-store purchase and use them to pay for their future purchases. Cardholders also enjoy exclusive discounts, freebies, and other promos.
SM Supermarket Rewards Cards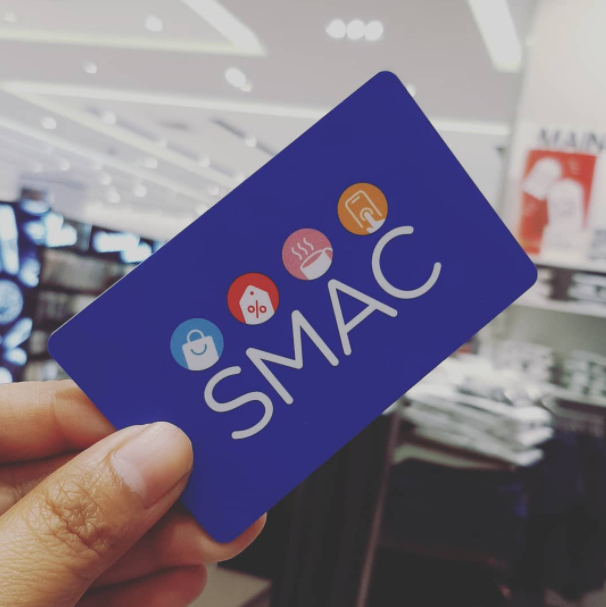 Frequent SM Supermarket shoppers can get an SM Advantage Card (SMAC) and use it to earn and redeem points not only at supermarkets in SM malls but also at SM Retail and partner merchants nationwide.
The SMAC membership fee is PHP 200, which is valid for five years. Before your SM Advantage Card expires, you can renew it for the same amount.
Every PHP 400 spent at SM Supermarket and SM retail affiliates and partners (e.g., SM Supermarket, The SM Store, Watsons, Ace Hardware, Uniqlo, etc.) earns you one point. Keep collecting points by presenting your card to the cashier when paying for your purchases.
When you've accumulated at least 20 points, you can use them to redeem your rewards. Each point has an equivalent redemption value of PHP 1. So if you have 1,000 points on your card, you can opt to deduct PHP 1,000 from your total transaction at any SM Supermarket store.
Globe rewards points can be converted to SMAC points,[5] which can be used to pay for purchases at any SM store nationwide.
Puregold Rewards Cards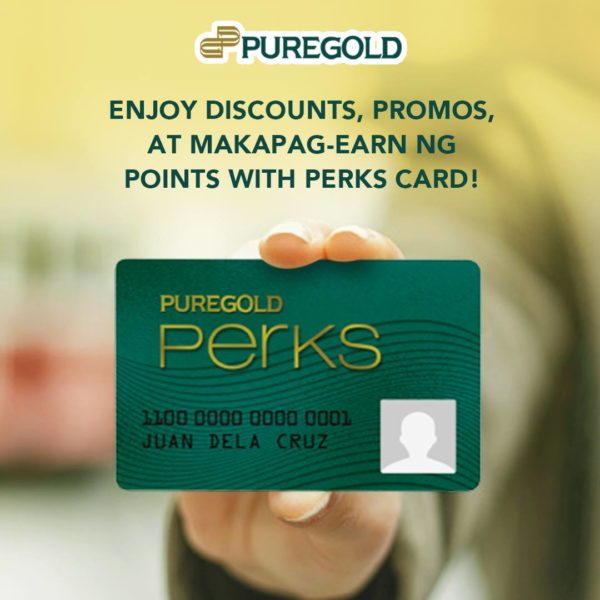 Loyal Puregold customers can avail of the Puregold Perks Card for PHP 100 that's good for a two-year membership. The card earns 1 point per PHP 200 minimum purchase of any Home, Fresh, or Fashion items, and 0.50 points per PHP 200 minimum purchase of other grocery items.
Each point is worth one peso, and if you've racked up at least 50 points, you can already use them to pay for your purchases at Puregold.
Puregold has a separate customer loyalty program for entrepreneurs. The Tindahan ni Aling Puring (TNAP) program enables sari-sari store operators and other small business owners to get more out of their bulk purchases.
TNAP members can earn 2 to 4 points (depending on membership level) for a minimum PHP 200 purchase of participating products. They can also earn one point for a minimum PHP 200 purchase of non-participating items.
Basic Membership (Green) - Earn one point for every PHP 200 spend.
Green Elite - Earn 3 points for every PHP 200 spend on participating items, and one point on non-participating items. Green members can achieve this status if they reach an annual purchase of at least PHP 750,000.
Gold - Earn 4 points for every PHP 200 spend on participating items and one point for all non-participating items. The annual minimum purchase requirement is PHP 1,500,000 for Green and Green Elite members.

Which Supermarket Has the Better Rewards Program?
| Category | SM Advantage Card | Puregold Perks |
| --- | --- | --- |
| Validity | 5 years | 2 years |
| Price | PHP 200 | PHP 100 |
| How to Earn Points | PHP 400 spend on shopping = 1 point / PHP 200 spend on entertainment or partner hotels = 1 point (points earned from partner merchants vary depending on the minimum spend requirement) | PHP 200 spend on Home, Fresh and Fashion = 1 point / PHP 200 spend on groceries = 0.5 point |
| Points to Peso Equivalent | PHP 1 = 1 point | PHP 1 = 1 point |
| Points Expiration | 3 months after membership expires | Points expire when membership expires |
| Minimum Points to Redeem | 20 points | 50 points |
Puregold Perks Card has a lower membership fee of PHP 100 (versus SM Advantage Card's PHP 200). However, taking the membership validity period into account, the SMAC is the more value-for-money choice. Even if it comes with double the fee of Puregold's rewards card, SMAC is valid for a longer period. Your PHP 200 will last for four years with the Puregold Perks Card, whereas you can enjoy a longer SMAC membership of five years for the same amount.
In terms of earn rate, the SM Advantage Card also offers a better deal. It's faster to accumulate points with the SMAC than with the Puregold Perks Card. With the SMAC, you can earn points from around 50 merchants in addition to SM Supermarket.
But with the Puregold Perks Card, you can earn points only from purchases made at Puregold stores. Still, if you look into the minimum spend requirements, the Puregold Perks lets you earn one point for just PHP 200 spend (Home, Fresh, Fashion items).[6]
With the SMAC, every PHP 400 spent on all product categories under shopping is worth one point. In contrast, not all items at Puregold earn one point per PHP 200 purchase, as products other than those in its Home, Fashion, and Fresh sections earn only half a point.
However, one advantage that Puregold has over SM Supermarket is its rewards program for small business owners. SM doesn't offer this kind of loyalty program for its SME customers. Puregold has the Tindahan ni Aling Puring[7] membership which offers business financing, free delivery, and online ordering to its members.
Winner: Tie
SM Supermarket and Puregold's rewards program can benefit you depending on your needs. If you're a sari-sari store/mini grocery owner and frequent grocery shopper, then it would be best to sign up for Puregold Perks and Tindahan ni Aling Puring.
However, if you want rewards for all other types of purchases, not just at SM stores but at its partner merchants as well, then get an SMAC to rack up points easily.
Read more:
Grocery Shopping Convenience
In addition to affordable pricing, convenience is the true measure of a great grocery shopping experience. When you shop, you want to save not just money but also your time and effort.
Let's check how SM Supermarket and Puregold fare in making transactions hassle-free, as well as the ways they make shopping convenient for customers.
How Convenient is It to Shop at SM Supermarket?
SM Supermarket provides the one-stop shopping experience SM is known for. Before or after buying groceries, you can pay bills, send or receive remittances, or exchange foreign currency for Philippine Peso at the counters within the store premises.
Hungry? Grab a quick bite or buy take-home meals or snacks at the SM Supermarket food stalls. SM Markets' delicious and filling yet affordable turon is a hit among shoppers who need a quick hunger fix to survive Petsa de Peligro.
Noche Buena shopping is also convenient at SM Supermarket. On certain days during the holiday season, some stores open as early as 7 a.m. and close as late as 12 midnight. Select branches are open 24 hours on days leading to Christmas and New Year, too.
Read more: Ultimate Guide to Holiday Mall Hours
For those who are too busy to shop, SM Markets also has an online service called Click & Collect.[8]
Customers can order groceries through the Click & Collect website and visit the store to pay and pick up their items. See the complete list of branches offering this online ordering and pick-up service on the ShopSM website.[9]
How Convenient is It to Shop at Puregold?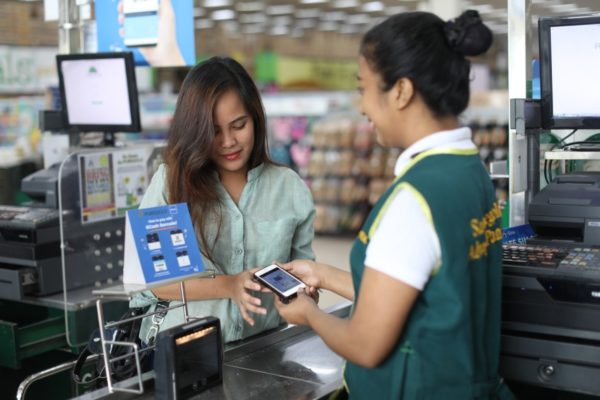 Puregold is the first supermarket chain that allowed cashless payment through GCash. Customers simply have to scan the barcode of grocery items as they shop using the Puregold Mobile App and generate a barcode in the GCash app. This should then be presented to the cashier for payment upon checkout.
GCash users can also top up their mobile wallets by scanning a barcode at the payment counter in Puregold stores.
Other convenient Puregold services worth noting are the PurePadala eGift and eNegosyo packages that enable OFWs to send an eGift instead of cash to their family back home.
Recipients can use the eGift for buying any products or services at any Puregold store for their household consumption or sari-sari store business. The eNegosyo package includes assorted products from Puregold, a TNAP rewards card, and a retailer SIM card for cellphone loading business.
Puregold also offers online grocery shopping and store pick-up or delivery service. This gives customers the option to just do their grocery shopping at home and wait for their order to arrive instead of falling in line at the cashier.
But if you're going to be shopping in-store, you'll have to line up again at the exit area so that the guard can check your receipt and stamp it. Aside from this being a waste of time, this practice makes customers feel as though they're being suspected of shoplifting.
Winner: Tie
Both supermarkets are committed to providing a convenient shopping experience to customers, even before the pandemic.
Read more: Grocery List Essentials to Help You Shop During the COVID-19 Pandemic
Online Ordering and Delivery
Both SM Supermarket and Puregold have online ordering and delivery services, which have proven to be very beneficial to Filipinos during this pandemic. The shopping experience may be different, but we still have access to different products at affordable prices. Let's compare SM Supermarket and Puregold's online stores to see which provides the better online shopping experience.
Website Ease of Use
SM Supermarket lets you shop online from the nearest SM Supermarket, SM Hypermarket, or Savemore. Puregold, on the other hand, lets you purchase only the products posted on its website and mobile app.
Products at SM Markets are mostly essentials, with some items under the DIY or hardware category. Meanwhile, you can shop for small kitchen appliances, medicines, hardware items, and apparel from Puregold's online shop.
Although Puregold offers a wide range of products, SM online grocery is easier to use. Just key in the brand or the type of product you want to buy in the search bar and you'll easily find it. For instance, if you're searching for laundry detergent, SM Supermarket's website will automatically show photos and prices of available laundry detergent in powder and liquid form.
On Puregold's online store, you'll only see related search terms for detergent, like Detergent powder surf, detergent 3.6, Detergent powder 2KG, and so on. In short, you'll need to click on the category on the left side of the website and look for the particular brand you like.
Shipping and Delivery
Puregold and SM Supermarket allow delivery and in-store pick-up. Shipping fees will depend on your location, though. Certain terms and conditions also apply for both. Moreover, SM has a flat rate of PHP 150 for every 5 km distance from your selected SM store.

Payment Methods
Both SM Supermarket and Puregold have a wide range of payment options, including credit card, debit card, and GCash. You can also use your vouchers and gift checks to pay for purchases at SM online.
Winner: SM Supermarket
SM Supermarket has a wide range of products at its online store minus the tedious process of searching for an item one by one. Ease of use is a huge factor when shopping online, and SM certainly has the edge.
Final Thoughts: SM Supermarket vs Puregold
So, where should you buy your groceries from? The best supermarket for you depends on your priorities, of course.
If you want to save time and complete your shopping as quickly as possible, choose the store nearest your home. This choice also makes sense if you'll buy a lot of perishable items such as meat, poultry, fish, and dairy products, which should be stored in your freezer ASAP.
Those who want to save money on groceries must compare prices of the nearest SM Supermarket vs Puregold. For sari-sari store and mini-mart owners, Puregold is the logical choice for purchasing items in large quantities.
Have other things to do before and/or after grocery shopping? Visit an SM Supermarket or Puregold store inside a shopping mall. You can also pay bills, transact with the bank, visit the salon, watch a movie, or do anything you want in the mall and make the trip worth it.

Sources: