Christmas is just a few days away! Have you completed your holiday gift shopping list yet?
If you're running on a tight schedule and budget, there's an inexpensive yet wonderful way to give presents—and love—on Christmas Day. Go for do-it-yourself gifts!
DIY gifts for Christmas won't only save you money but also make your family and friends feel loved. Nothing says "I love you" or "I care for you" better than presents made with extra effort and love. These may seem like last-minute gifts, but they're certainly thoughtful and meaningful to the person you're giving them to.
Here are simple DIY gift ideas you can make this Christmas season for your loved ones. They're made of materials or ingredients that are either readily available in your home or can be bought cheaply online or at tiangges like Divisoria and Greenhills.
1. Food Gifts in Jars
Food items or ingredients in mason jars make perfect DIY gifts for Christmas! You can make homemade granola, trail mix, oatmeal mix, or soup mix for your health-conscious loved ones. Simply buy the ingredients, mix them all together, and fit them into sterilized jars.
Your recipients can enjoy them as snacks, and they get to keep their jar as a food or beverage container. What a practical way to delight your friends, officemates, or neighbors in this season of giving!
2. Homemade Desserts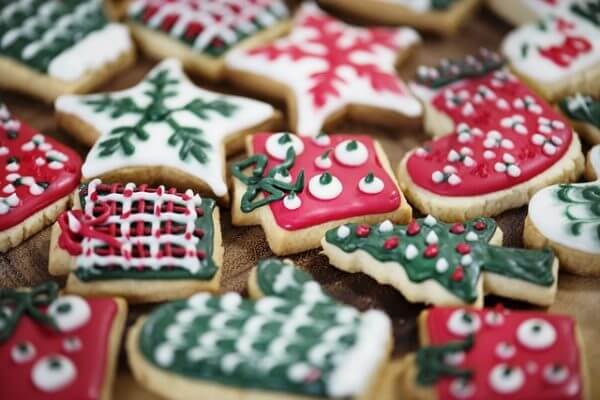 Anyone can just conveniently give chocolates away as Christmas gifts. But because you want to put some thought and effort into your presents for the special people in your life, you'll make them desserts that won't cost you much.
If you know how to bake, you have lots of choices from simple cookies to more complicated cupcakes and muffins. If you can't bake or have no time for it, go for no-bake recipes like a mango-graham float. Or whip up some s'mores: simply heat graham crackers, marshmallows, and chocolates in an oven toaster. Voila! Delightful desserts that everyone will love!
3. Personalized Coasters
Coasters with unique designs make cute and charming DIY gifts this Christmas. Creating coasters can be a fun arts and crafts activity with your kids at home!
You can make coasters with fingerprints. Or cut out a cork sheet into different shapes (cats, hearts, Christmas tree, etc.) and decorate them with creative patterns using acrylic paint or paint pens. Coasters made of old scrabble tiles are also cool DIY gifts!
4. DIY Essential Oils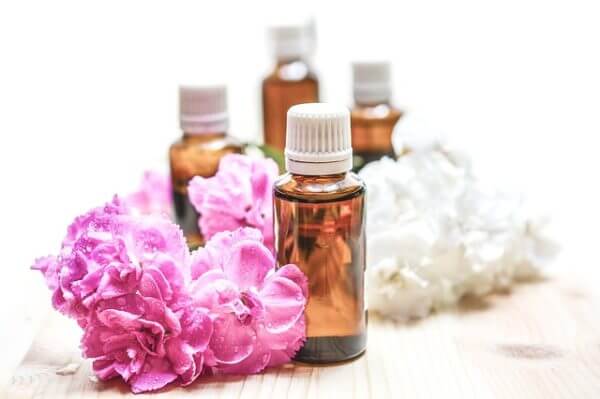 Do you have family or friends who are always stressed? Or anyone who loves essential oils?
Make them DIY essential oils that will help them relax, concentrate better, or improve sleep! Just find essential oil recipes online, buy small spray bottles or glass bottles and the oils, fill the bottles with the oils and water, and shake them well.
5. Homemade Body Scrub
Another great DIY Christmas gift idea that shows how much you care: homemade body scrub made of natural ingredients such as honey, lemon, lavender, coconut oil, and peppermint oil. This self-care gift is so easy to make!
6. DIY Candles
Candles seem like ordinary gifts when you just buy them from department stores. But when you make them yourself and place them in a nice clear jar, they become special DIY gifts for Christmas.
7. Button Picture Frame
Nobody likes to receive Christmas gifts as boring as picture frames. Remember how you hated getting one in your gift exchange back in high school?
Well, if you add some oomph to an ordinary frame, the gift recipient might appreciate the creativity you've put into making it. How about using colorful buttons from clothes you're no longer using? Just glue them onto the borders of a picture frame and insert a memorable photo of you with the recipient. You'll get a lot of "aww" reactions!
8. DIY Canvas Tote Bags
Making canvas totes may seem difficult, but it's actually easier than you think. It's a fun DIY project, too, especially if you love bags and designing them. You need a sewing machine and must know how to sew to make custom canvas totes. But once you've completed the tote bags and given them away, the smile on the face of your loved ones will be priceless!
Read More: 9 Easy and Budget-Friendly Ideas for DIY Christmas Gifts
9. T-Shirt Tote Bags
Got no sewing machine or sewing skills but you'd like to give bags as DIY gifts for Christmas? Recycle your old shirts into tote bags! This no-sew DIY project is easy and won't cost you anything at all.
Final Thoughts
The value of Christmas gifts can be seen not on the price tag but rather the time, thought, and effort put into creating them. DIY gifts make thoughtful and meaningful gifts. They're easy on the budget, too. May these DIY Christmas gift ideas help you come up with something creative and special for your loved ones this holiday season!