With the current all-time-high inflation rate of 7.7%[1] and prices of Noche Buena items going up,[2] it's a little difficult to get into a festive mood, especially if you're still wondering how to save money for Christmas this year. Still, you deserve to enjoy the holiday break with the special people in your life.
So with all the rising prices, how can your family enjoy a special Noche Buena menu? Even on a tight budget, you can prepare a quality holiday feast for your loved ones. You just have to be wais and madiskarte.
Here are some Christmas tipid tips to keep in mind while grocery shopping and preparing for Noche Buena.
Christmas Tipid Tips for an Affordable Noche Buena Tips and Ideas
If you're looking for ideas to stretch your holiday shopping budget, here are some Noche Buena tipid tips to help you make the most of your money.
1. Plan Your Noche Buena Budget, Menu, and Shopping List
Still not sure what to prepare for the holidays? Before your trip to the supermarket, plan these three things in the following order: your budget, menu, and shopping list for Noche Buena.
🎄 Determine Your Budget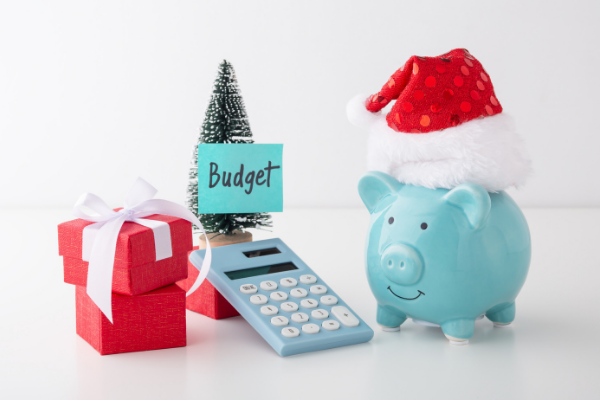 It can get very exciting to shop during the holidays. But even when you've already received your annual bonuses and 13th month pay, this shouldn't give you the ticket to overspend.
In order to stick to your financial checklist for Christmas, make sure that you know exactly how much you're willing to shell out for your Noche Buena shopping. Set an amount that works for you, bearing in mind the number of people you'll break bread with on Christmas Eve.
Also, determine who will share the expenses with you in your household. Be clear about how much you'll contribute, and how much each person is willing to allocate.
🎄 Plan Your Menu
Come up with a Noche Buena menu that matches your budget. Consider how many people will be celebrating Noche Buena with you. For example, you can't go all out if you have a large family or many guests with a Noche Buena budget of ₱1,000. For that, consider a simple Noche Buena menu consisting of an appetizer, main dish, and dessert.
Don't forget to ask your relatives if they have any Noche Buena suggestions in mind. Also, consider if anyone in your family is allergic to certain types of food like chicken or seafood. You want to make sure that what you're going to serve on the table is everyone's Noche Buena favorite. Consider a potluck to save money, time, and energy as well.
🎄 Prepare Your Noche Buena Food List
Based on your budget and menu, write down a list of items you need to buy. Tick off free items you're expecting to receive, like a Noche Buena grocery package or basket from your employer or canned goods from your balikbayan relatives.
Aside from the items you need to buy, take note also of their prices. Use the Department of Trade and Industry's e-Presyo[3] system to check the suggested retail prices of Noche Buena products in the Philippines. This gives you a better idea of which products are too expensive to purchase, or if there are cheaper alternatives.
Stick to your budget, menu, and shopping list when buying ingredients for your Noche Buena feast. This helps you avoid spending more than you actually need, wasting food, and getting broke after Christmas.
2. Compare Prices in Different Places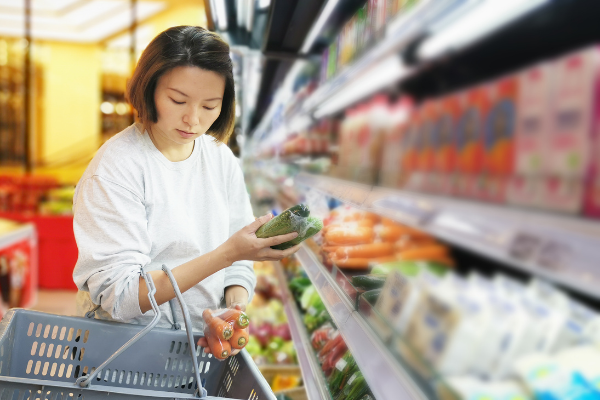 Prices of certain Noche Buena items differ from one supermarket to another. Even two supermarkets owned by one company in different locations may have price differences.
Canvas supermarkets in your area to find out which one provides the best prices. Or you can do your Noche Buena shopping separately—like buying the cheapest ham at Store A, the cheapest spaghetti ingredients at Store B, and so on. For instance, compared to other supermarkets, Puregold and Savemore often carry cheaper Noche Buena packages.
But of course, don't look at the prices of goods in supermarkets alone. Factor in the cost of traveling to different grocery stores and see if you'll be able to save more. Consider the time you have to spend going to different places as well. At the end of the day, you might have saved more on goods but spent more on transportation.
Important Christmas tipid tip: When shopping for your Noche Buena ingredients, check the products displayed on the upper and lower shelves. These items are likely to be cheaper than those at eye level.
3. Avoid Last-Minute Noche Buena Shopping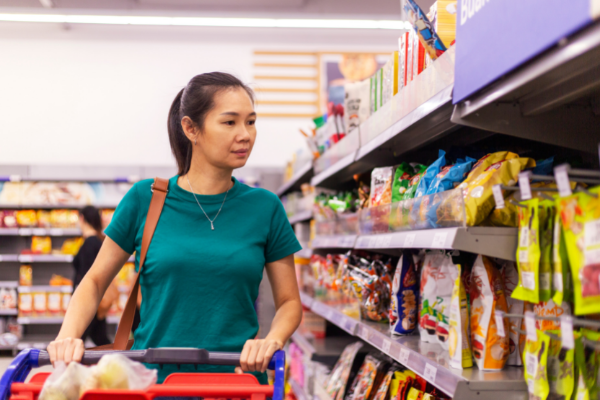 Have you started buying food for Christmas Eve yet? Prices of Noche Buena packages and single products go higher as Christmas approaches, so do your Noche Buena shopping as soon as you can.
If you don't have enough money yet, start buying a few items early, such as noodles, pasta, sauces, fruit cocktails, and other food items you can stock up until Christmas. You don't necessarily have to buy everything at once. Start buying what's on your Noche Buena food list a few pieces at a time.
Important Christmas tipid tip: Don't forget to bring your eco bag. If you don't bring your own reusable bags, you might end up buying one, which costs around ₱10 to ₱50. Cities like Quezon City, Parañaque, Makati, Pasig, and Muntinlupa have banned the use of plastic,[4] so you'll need to bring your own shopping bags.
4. Choose Less Popular Brands
Do you have a favorite brand of ham, spaghetti, fruit cocktail, and other Noche Buena staples? You'll have to switch brands—at least for this year—if you need to cut down on your expenses.
Lesser-known brands cost lower than high-end and imported ones. The differences in quality and taste may be minimal anyway. If you want to save more this holiday season, opt for local brands.
5. Don't Limit Yourself to Supermarkets or Groceries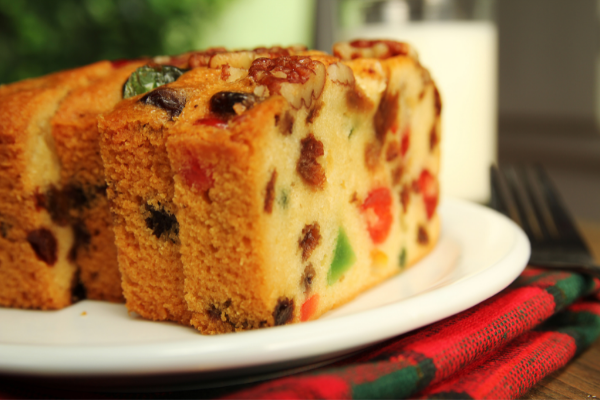 Public wet markets and flea markets typically offer more affordable products than air-conditioned grocery shops. This specifically applies to poultry, fish, or meat.
You can save considerably more money if you buy them in public wet markets, compared to the branded meats available in supermarkets. You can even haggle the price per kilo with your suki.
You not only save more money and preparation time; you also get to support small business owners in your locality.
The Food and Drug Administration (FDA), however, reminds the public to carefully inspect homemade and unbranded food products before buying them.
According to the FDA, consumers must look for the following information on each product label:
Brand name and product name
Ingredients list
Nutrition facts
Allergen information
Manufacturer/importer/distributor name
Expiration date
Storage conditions
Check also the quality of food packaging. For instance, canned goods shouldn't be rusty and deformed. Ham, hotdogs, and other meat products must be sold frozen. Remember that even when you're trying to follow Christmas tipid tips and buy budget-friendly Noche Buena items, you must never compromise your family's safety.
For example, some chicken parts are sold at 50% off because they're unsold products from the previous day. Set a good budget that's manageable without overlooking the freshness of the ingredients.
6. Buy Smaller Portions of a Whole Product
When grocery shopping for your family's daily needs, buying in bulk is a good money-saving technique. However, it's different when you're shopping for seasonal Noche Buena products. You use them for one time, and they may not last long enough for later use.
Because most ingredients for Noche Buena fare tend to spoil after some time, it's practical to purchase items by gram, slice, piece, or anything tingi. For example, you'll save more money buying ham slices (especially if you have a small family) rather than a kilo of ham.
Want to serve lechon this Christmas? A whole lechon is insanely expensive. But you can order lechon in smaller portions, like half a kilo. No need to spend thousands of pesos for your favorite Noche Buena dishes. A better alternative would be lechon kawali, which you can cook according to your liking.
Read more: Handy List of Holiday Mall Hours for Hassle-Free Shopping
7. Go for Affordable Alternatives to Traditional Noche Buena Recipes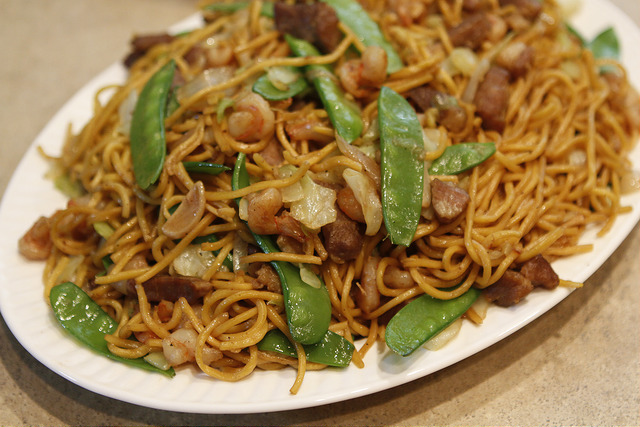 Keep your ingredients simple. Just because tradition calls for quezo de bola doesn't mean you have to stick to it every year. Go for lower-priced cheese varieties that taste just as good and can be used for other dishes even after the holidays.
Meat and seafood are particularly expensive nowadays. Consider chicken for your main dish instead of beef or pork. Here are other affordable substitutes to Noche Buena favorites to try this Christmas.
| Traditional Noche Buena Dishes | More Affordable Alternatives |
| --- | --- |
| Spaghetti | Pancit Bihon |
| Lechon | Lechon Kawali |
| Queso de Bola | Cheese Sticks |
| Morcon | Embutido |
| Roast Beef | Roast Pork |
| Beef Caldereta | Chicken Caldereta |
| Fried Drumsticks | Chicken Lollipops |
Note that these are just a few Noche Buena tipid ideas that you can serve as a substitute. The key is to get creative when preparing your meals.
8. Use Your Credit Cards Wisely
You might feel like it's better to leave your credit card at home since it's easier to exceed your budget if you have one with you. However, it can actually help you save money.
As long as you stay on top of your finances, you can enjoy plenty of rewards and promos. Some credit cards offer discounts or cashback on groceries. You can also partially pay for your Noche Buena items with rewards points or cashback.
Final Thoughts
With these Christmas tipid tips, you can save on your Noche Buena grocery package. You might feel like Christmas is the time to go all out, but since prices are now higher than ever, every peso you save, no matter how little, helps.
Make it a family effort to prepare for Christmas Eve―from your budget to your menu. Celebrate the season with your loved ones over good food without overspending. Keep these Noche Buena tipid tips in mind and enjoy!

Source: