Christmas is a time for giving—and while the best gifts are neither tangible nor quantifiable, leaving your loved ones a present or two under the Christmas tree helps preserve the magic of the holidays.
If you've already received your 13th month pay, you have ample time to set a budget and shop for items that your loved ones can cross off their wish list. You can also create some DIY Christmas gifts to give your presents a personal touch.
Whether you're shopping for your boss, your besties, or your entire clan, here are some Christmas gift ideas in the Philippines. Keep a couple of handy Christmas shopping tips in mind to help spread joy this holiday season.
20 Christmas Gift Ideas in the Philippines
Best Gift Ideas for Your Significant Other
Scrambling to shop for a holiday gift for your partner? Whether yours is a romance that's just bloomed or a relationship that's gone through the wringer, here are some awesome Christmas gift ideas in the Philippines you can consider.
🎁 Nike Revolution 5 Shoes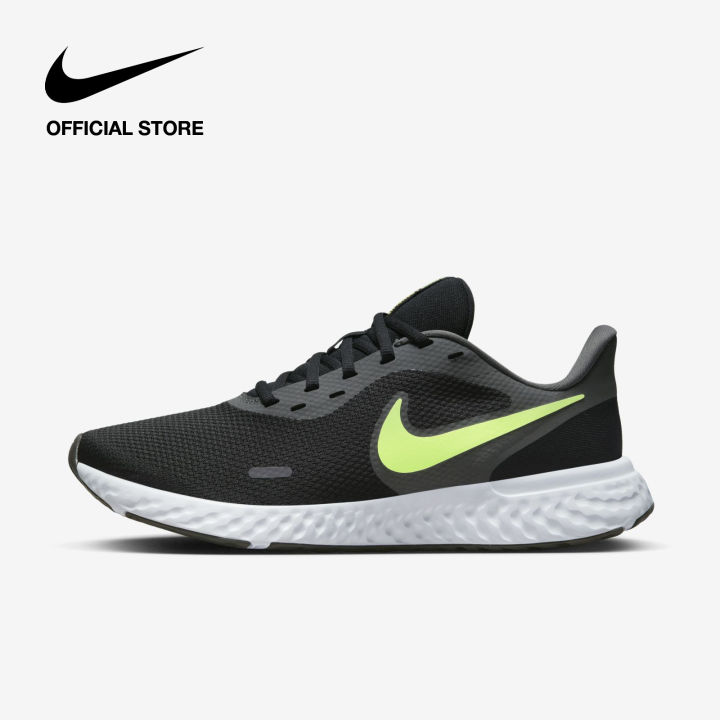 Price: ₱2,895
Ideal for: Your sneakerhead partner
Where to buy: Lazada[1]
Does your partner own more than one shoe rack for sneakers? That's a tell-tale sign they're a sneakerhead. Make the holidays special for them by adding the all-rounder Nike Revolution 5 to their collection.
Even if your significant other isn't already a sneakerhead, they might just develop a new obsession when you give them these stylish shoes.
🎁

B Coffee Starter Kit
Price: ₱2,999
Ideal for: Your coffee-addicted lover
Where to buy: B Coffee website (beyourownbarista.today)
Do you typically start the day by sharing a cup of joe and exchanging sweet banter with your significant other? Make your mornings even sweeter by upgrading your coffee experience.
Fuel your caffeine cravings by getting a B Coffee Starter Kit. This bundle comes with a coffee machine and a box full of the following premium coffee capsules for you and your S.O. to enjoy:
Colombia Americano
Intenso Cappuccino
Sedosa Latte
Xoco Mocha
Fika Decaffeinato
Forte Ristretto
Dulce Caramel Macchiato
🎁 Seagate 2TB Hard Drive (Black Panther Edition)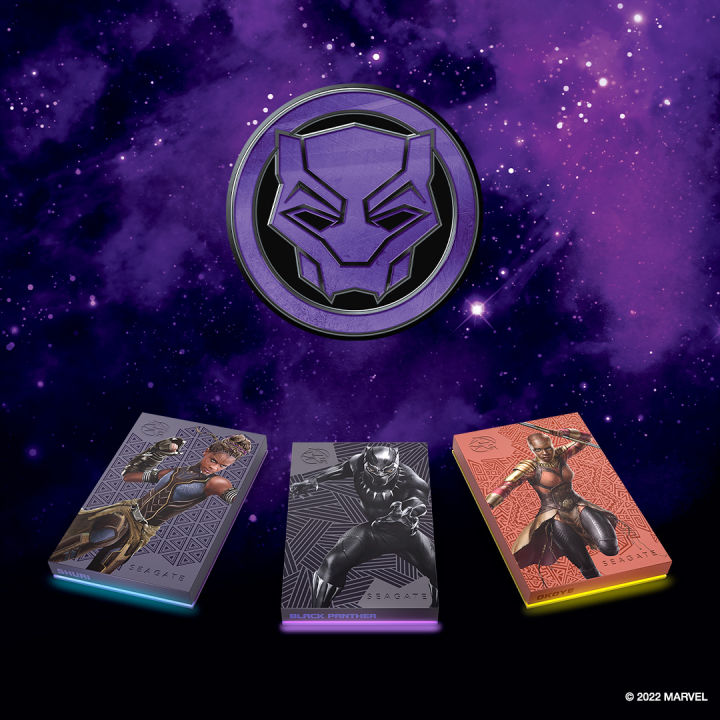 Price: ₱6,190
Ideal for: Your Marvel expert S.O.
Where to buy: Lazada[2]
Did you and your special someone cry your hearts out after seeing "Black Panther: Wakanda Forever" in theaters? Then your Christmas gift ideas this year should include this Black Panther-branded hard drive.
This Seagate HDD comes with two terabytes of data, a sleek vibranium-inspired design, and RGB lighting to complete the overall Wakanda look that screams "Yibambe!"
🎁 Marshall Willen Speaker
Price: ₱6,590
Ideal for: Your party-loving partner
Where to buy: Digital Walker
If your significant other enjoys partying, then the Marshall Willen speaker as a Christmas gift should be a no-brainer.
This party starter promises up to 15 hours of playback time on a single charge and a durable exterior thanks to its IP67 water resistance rating. Plus, it's so compact and convenient that you can put it in your pocket and bring it with you everywhere.
---
🛍️ Fund Big Purchases, Celebrations, and Milestones with an #UNOnow Loan

Buying gadgets, tools, and equipment for work or business? Gearing up for life milestones such as a wedding or a baby? Looking for ways to fund your child's tuition fees?
If you want both convenience and high loan amounts, check out what UNO Digital Bank has to offer. With an #UNOnow Loan, you can borrow funds starting at ₱10,000 up to ₱200,000 with a low monthly interest rate of 1.79%. You can pay it back in six, 12, 18, 24, or 36 monthly installments.
Apply for an UNONow Loan via Moneymax now!
---
🎁 Nintendo Switch OLED
Price: ₱17,195
Ideal for: Your gamer lover
Where to buy: Lazada[3]
Why not get a Switch if you can afford it? Nintendo's best-selling console has always topped the list of best Christmas gift ideas in the Philippines, so pull the trigger this year and start gaming with your significant other by buying them the latest Nintendo Switch OLED.
Here are the best games you can play together on Switch:
Mario Kart 8 Deluxe
Super Mario 3D World
Overcooked
It Takes Two
Snipperclips
Cuphead
Best Gift Ideas for Your Family Members
It can be tough to buy gifts for your family, especially if most of them belong to a generation different from yours. Luckily for you, we've narrowed down the perfect Christmas gift ideas in the Philippines for all ages.
🎁 Marks & Spencer Sleep Gift Set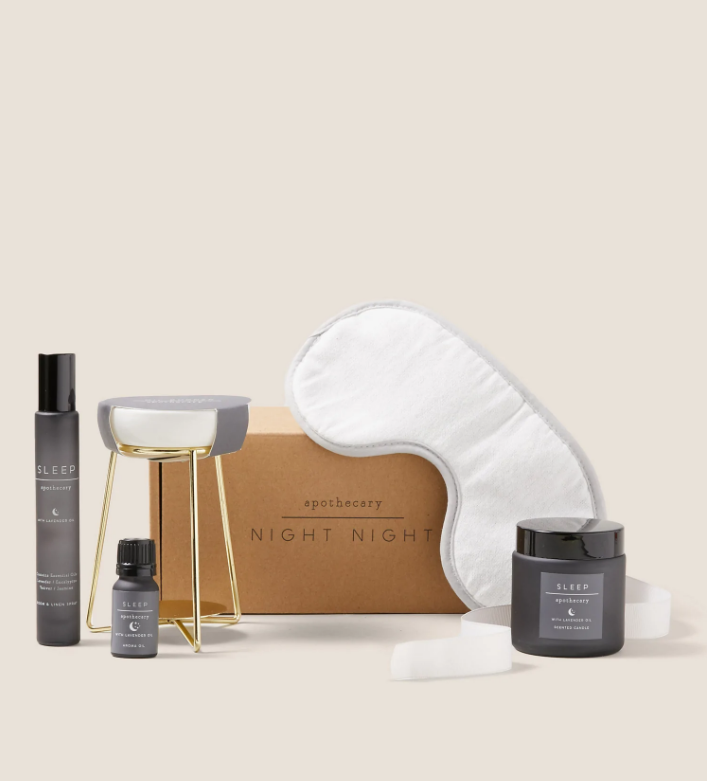 Price: ₱1,650
Ideal for: Your sibling working from home
Where to buy: Marks & Spencer stores nationwide
Want to give your siblings the gift of a good night's sleep after witnessing them work for hours at home in front of the computer? This Sleep Gift Set from Marks & Spencer is one of the perfect tipid Christmas gift ideas in the Philippines you can get them. This set comes bundled with the following nightly essentials:
Room and linen spray
Aroma oil
Candle
Oil burner with tealight
Eye mask
🎁 Amazon Fire TV Stick 4K
Price: ₱1,985
Ideal for: Your TV-loving grandparents
Where to buy: Lazada[4]
Are your grandparents still glued to their old CRT TVs? Apart from buying them flatscreen TVs, you can also upgrade their viewing experience with an Amazon Fire TV Stick 4K. Expand their telenovela selection by giving them access to streaming sites like YouTube, Netflix, and Disney Plus.
🎁 Premium Memory Orthopedic Pillow
Price: ₱2,499
Ideal for: Your sleep-deprived cousins
Where to buy: Comfort Living PH[5]
Have you checked on your cousins lately? If they're always stressing over social media, tell them to get off it once in a while to ease their anxiety.
While you're at it, give them this memory pillow from Comfort Living PH as a Christmas gift to help them sleep better. This pillow has a cooling gel layer that can provide comfort even on a hot summer night.
🎁 Beyond the Vines Dumpling Bag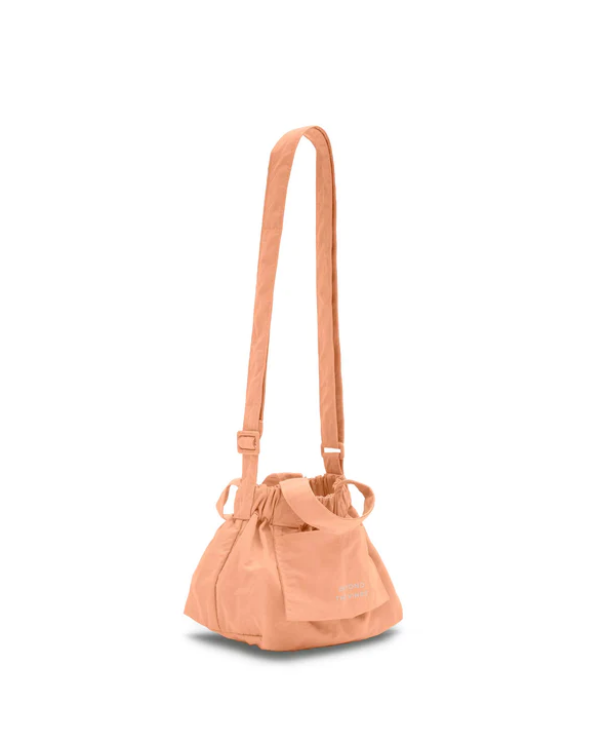 Price: ₱2,990
Ideal for: Your hip titos and titas
Where to buy: Beyond the Vines branches
Struggling to find the perfect gifts for your titos and titas? If these wiser relatives of yours are aware of what's hip and happening, they've probably heard of the Singapore-based fashion brand Beyond the Vines. Let them know you're hip too by gifting them this minimalist dumpling bag that comes in trendy colors.
🎁 Xiaomi Redmi Pad
Price: Starts at ₱13,599
Ideal for: Your tech-stubborn parents
Where to buy: Lazada
Are your parents still stubbornly clinging to the now obsolete phones you bought three years ago? Do they still call for your help to enlarge the fonts on their devices so they can read the latest memes? Just gift them this affordable Android tablet and solve all of their problems! This tablet comes with a capable MediaTek MT8781 Helio G99 that should last your folks a few more years of usage.
Best Gift Ideas for Your Friends
Christmas is one of the holidays in the Philippines when you can indulge your friends by showering them with presents. If you still don't have any idea what to gift your close buddies this Christmas, check out this list of goodies.
🎁 Solemate Women's Hara Flat Pumps in Maroon
Price: ₱299
Ideal for: Your budget-savvy fashionista friend
Where to buy: SM Department Store
If you're looking for what to buy in SM, you can check out Solemate shoes at SM Department Stores nationwide. Here's one that is currently on sale: the Hara Flat Pumps in Maroon. Score these chic flats your fashionista friend will surely appreciate!
🎁 Anime Shirt from OXGN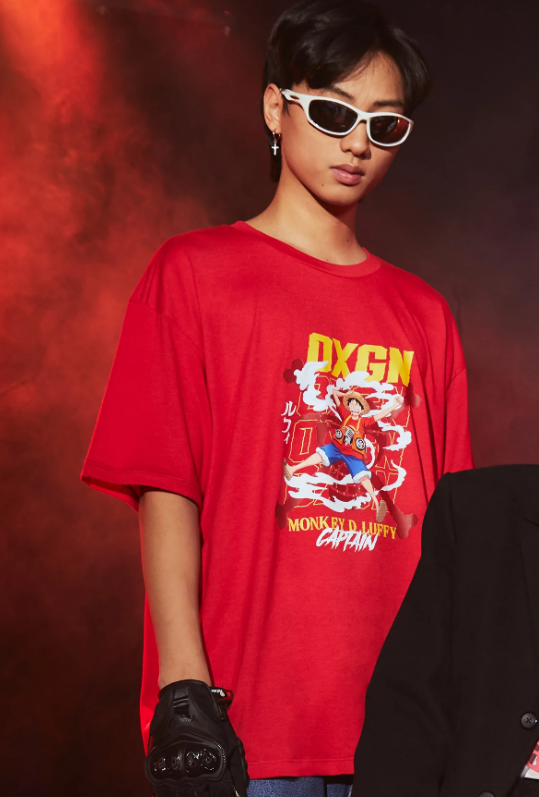 Price: Starts at ₱599
Ideal for: Your anime-obsessed otaku friend
Where to buy: Lazada[6]
Time to feed your friend's otaku tendencies with OXGN's latest drop of anime-related shirts and merchandise. If your friend loves One Piece, they'll surely enjoy the stylish swag inspired by "One Piece Film: Red."
For other anime fans out there, no need to fret as OXGN also has a collection for "Demon Slayer," "Attack on Titans," and even "Yuyu Hakusho."
🎁 Poetry for Neanderthals: NSFW Edition
Price: ₱1,500
Ideal for: Your board game expert buddy
Where to buy: Gaming Library[7]
This board game is a fun gift your entire friend group will enjoy. If you have a pal who loves collecting board games, add this to their collection. From the makers of Exploding Kittens, this wacky and raunchy board game will surely make game nights even more hilarious. It's like charades, but you can use only one-syllable words. How fun is that?
🎁 Drunk Elephant Anytime, Anyface Kit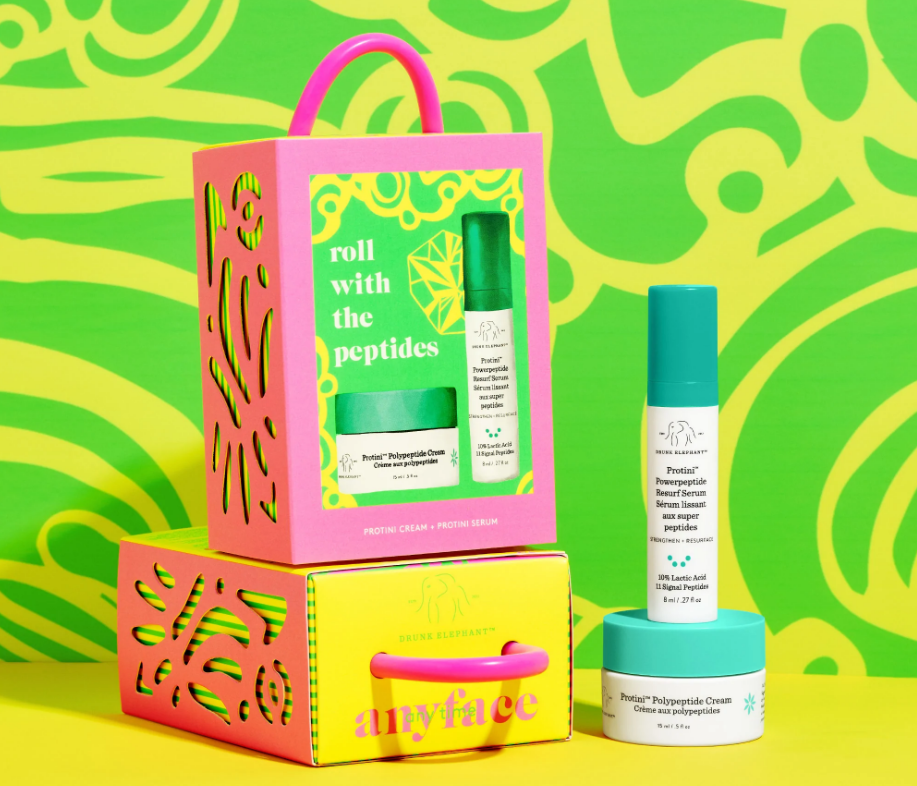 Price: ₱1,750
Ideal for: Your beauty guru bestie
Where to buy: Look Philippines
You can't go wrong with kits and bundles as Christmas gift ideas in the Philippines. Need one for your beauty guru friend? How about the Anytime, Anyface Kit from Drunk Elephant? Priced below ₱2,000, this on-the-go beauty kit will save your friend from various beauty emergencies. The kit includes the following:
Protini Powerpeptide Resurf Serum, 8 ml/.27 fl oz
Protini Polypeptide Cream, 15 ml/.5 fl oz
🎁 ASUS TUF Gaming K3 Mechanical Keyboard
Price: ₱3,600
Ideal for: Your PC master race pal
Where to buy: PC Express
Mechanical keyboards seem to be the trend these days, and your gamer friend would know this. They've probably hinted that they've always wanted one for their PC gaming setup.
Make your friend's dream come true when you gift them this ASUS TUF Gaming K3 keyboard. It comes with RGB lighting, durable switches, and a magnetic wrist rest.
Best Gift Ideas for Your Colleagues
It's that time of the year again when you have to don your Santa hat and hand out gifts to the people you work with. That's all well and good if you have the budget for it, but what's challenging is guessing exactly what gift each of your colleagues will appreciate. Here are some suggestions to get you started.
🎁 FabPrintsPH Coffee Mug Warmer Gift Set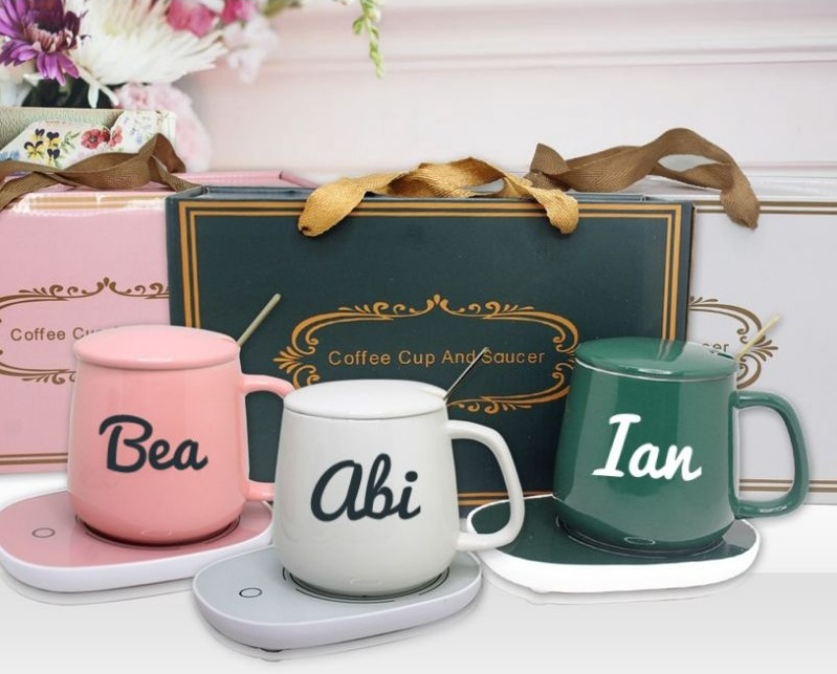 Price: Starts at ₱299
Ideal for: Your coffee-obsessed teammate
Where to buy: Shopee
Coffee-related gifts are a dime a dozen, so instead of giving your teammate a mug, upgrade that gift with this coffee mug warmer gift set from FabPrintsPH. Aside from its intelligent temperature feature, it's fully customizable. Design it with your coworker's name or with their favorite picture to make your gift even more special.
🎁 TP-Link Smart Socket Tapo P100
Price: ₱480
Ideal for: Your techie colleague
Where to buy: Lazada[8]
Are you this year's Secret Santa for someone who's into techie stuff? Here's a fun gift suggestion: the TP-Link Smart Socket Tapo P100. Make every appliance in your colleague's home a smart device with this smart socket from TP-Link. Any appliance plugged into this socket can be controlled through a mobile phone or via voice control.
🎁 Tita Witty The Missing Princess Planner 2023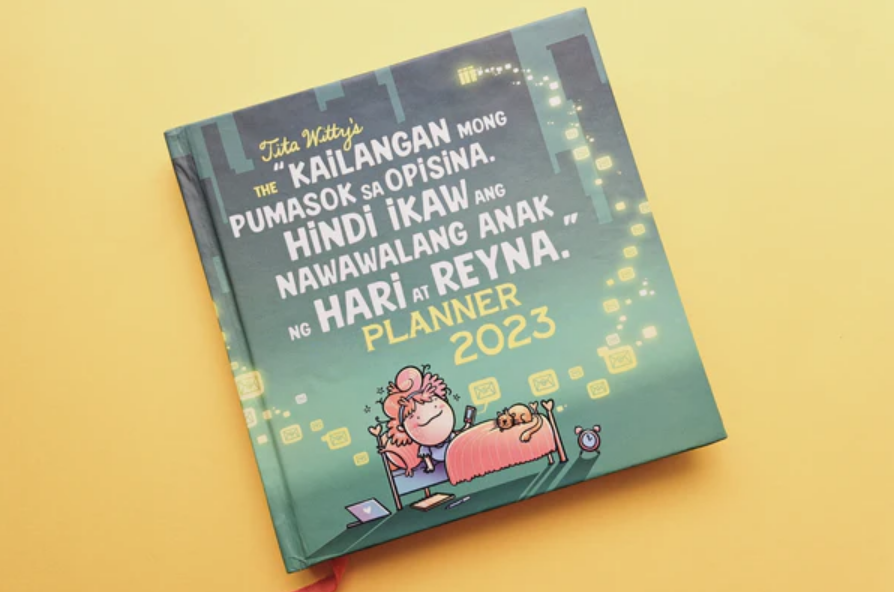 Price: ₱590
Ideal for: Your favorite coworker tita
Where to buy: Witty.ph[9]
If you're looking for the best gifts for titas in the office, then pre-order this witty 2023 planner as early as today. Give your coworker titas a good laugh with this planner's relatable quotes and beautiful artwork. This planner will also help them organize their personal and professional schedules. Add this to your tipid Christmas gift ideas in the Philippines to check out.
🎁 Marks & Spencer 5 Pack Handkerchiefs Gray Mix
Price: ₱590
Ideal for: Your work seatmate
Where to buy: Rustan's
Looking for something to gift your seatmate? Better start looking for handkerchief brands in the Philippines to nail the perfect gift for that work buddy who's seen your countless breakdowns at work.
This handkerchief gift suggestion from Marks & Spencer is below ₱1,000, providing you with the most bang for your buck as it packs five stylish, pure-cotton, printed handkerchiefs that every sophisticated colleague will appreciate.
🎁 Solove Electric Hot Compress
Price: ₱1,599
Ideal for: Your work bestie
Where to buy: Lazada[10]
Want to give something to your work bestie this year? Why not get them a little gift that can give them comfort on their worst days?
This electric hot compress from Solove is perfect for bad period pains and stress-related body pains in general. It comes with eight layers of protection and a protective cover made of cotton wool material for maximum comfort.
Final Thoughts
With so many options to choose from, you'll never run out of Christmas gift ideas in the Philippines. You can find every item you can think of online or in-store.
If none of the options above matches your needs, you can always go for DIY Christmas gift ideas on a budget. This way, you can also save money during the holidays.
A small personalized gift or even a simple gesture can go a long way in making the holiday season all the more special for your significant other, friends, family, and colleagues.

Sources: