You've probably promised yourself that this year will be different—that you'll let go of your bad habits and work on your physical and mental health. That's good. After all, these changes, both big and small, can lead to a happier and more fulfilling life.
The problem is, you don't know where to begin. Or you might've gotten derailed for some reason. Get back on track with these nine handy wellness tips to stay healthy this 2023.
Tips to Stay Healthy
Remember: in case you feel stuck, don't feel guilty or hopeless. If you lose your streak, you can always resume your game and patiently work your way through your goals.
✔️ Let's Get Physical!
Much has been said about the benefits of exercising. Still, for a lot of people, squeezing a gym session into their jam-packed schedule is a challenge.
At least 150 minutes of moderate physical activity per week is ideal. That's around 21 minutes per day. But if you can't dedicate that much time to exercise each day, break it up into five- or 10-minute quick workouts spread throughout the day.
Dedicate that time to stretching, brisk walking, or jogging. Once you're comfortable with your pace, increase the intensity and the duration of your workout.
✔️ Cut Down on Sugar, Salt, and Fat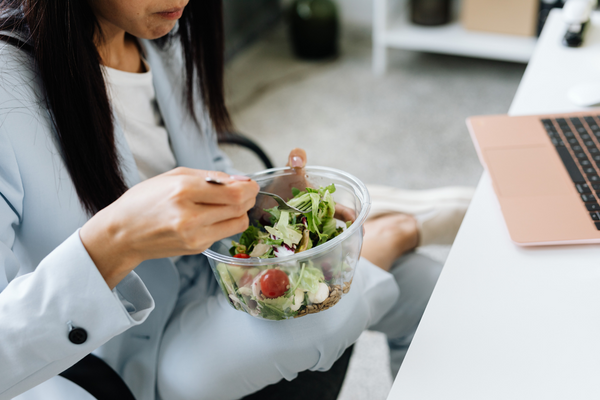 Some of the best tips to stay healthy involve food. If you want to improve your diet, start by cutting down on sugar, sodium, and fat.
Excessive sugar consumption not only causes weight gain but also endangers your dental health (tooth decay, anyone?). Lots of sodium may put you at risk of high blood pressure. In turn, this may increase your odds of having a heart disease or stroke. Meanwhile, saturated fats can cause cholesterol build-ups in your arteries.
For a healthier diet, increase your fiber intake by eating more vegetables and fruits. Choose good carbohydrates, which are mostly found in whole grains. Source your healthy fats from nuts, fish, and plant oils.[1]
✔️ Less Alcohol and No Smoking, Please
Do you relieve your stress with social drinking? Excessive alcohol consumption comes with serious downsides, including liver cirrhosis, certain cancers, heart diseases, and even injuries due to drunk driving. Steer clear of these dangers by drinking less beer or wine.
While you're at it, quit smoking.[2] This particular vice not only causes lung diseases but also strokes and heart diseases. Furthermore, secondhand smoke is dangerous to people around you.
Read more: [INFOGRAPHIC] Save ₱45,625 a Year if You Quit Smoking Today
✔️

Get More Rest. You Deserve It!
Lack of sleep is the norm among hustle-driven people, gamers, and serial binge-watchers. You might be able to accomplish a lot of tasks or watch five episodes in one night, but you're also sacrificing your health in the process. Sleep deprivation is often associated with various diseases and conditions, such as heart attacks, strokes, diabetes, anxiety, depression, and memory loss.
One of the best tips to stay healthy is to give your body the rest it deserves. Adults need between seven and eight hours of sleep per night. Once you're in bed, don't touch your smartphone or tablet. Blue light, or the light coming from your devices, interferes with your body as it prepares for sleep.[3]
✔️ Find a Hobby
Finding something to keep yourself busy is also one of the best tips to be healthy. A hobby primarily improves your mental wellness since it makes you happy and optimistic. It can also improve your problem-solving abilities and strengthen your connection with other people, especially if your hobby is social in nature.
If you're stuck in a rut at work, try going back to your old hobby. Don't have any leisurely pursuits? Try picking up an instrument, studying basic carpentry, and collecting stamps or what have you. Your options are virtually endless.
Read more: How Much Does Mental Health in the Philippines Cost?
✔️ Stay In Touch With Your Friends (Or Make New Ones!)
Friendship isn't just a social contract. It also keeps you healthy. Foremost, it makes you happy and lowers your stress. Good friends also help you know your worth and increase your self-confidence. During tough times, they can help you tame your anxieties and other negative emotions. Moreover, they remind you to avoid unhealthy habits.
If you haven't seen your pals for a while now, why not organize a brunch? You may also reconnect with your old friends or meet new ones at work.
✔️ Practice Self-Compassion
Off the bat, self-compassion may not sound like one of the ways to have a healthy lifestyle. But when you're kind to yourself, you listen to your body's needs and make the necessary adjustments for it to feel better. Self-compassion also helps you navigate your mental and emotional issues, such as anxiety and depression.
Thankfully, self-kindness is a learnable skill. The first thing you need to do is to treat yourself the way you treat your beloved family and friends. Forgive yourself when you make mistakes; remind yourself that you're only human. If you're feeling hurt, whether physically or emotionally, respond to yourself with care and concern.
✔️ Visit Your Doctor Regularly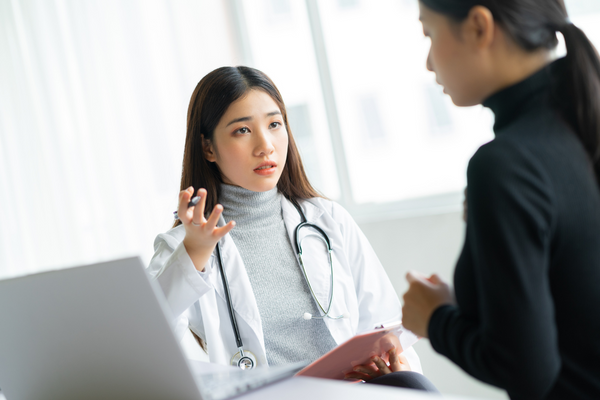 Regular visits to the clinic can help you spot health problems and address them before they get worse. Furthermore, a doctor can teach you more ways to lead a healthy lifestyle. If you have a company health card, you may be entitled to free doctor consultations. Take advantage of that.
Read more: Maxicare EReady: The Perfect Prepaid Health Card for Medical Emergencies
✔️ Use Your Credit Card to Enjoy Health and Wellness Perks
Using your credit card isn't your usual tip to be healthy. But it can unlock a lot of promos, perks, and privileges to benefit your well-being. Here are some of them:
👉 20% Discount on Ulayaw and Barkadahan Packages and Liver/Gallbladder Flush at Nurture Wellness Village
Eligible cards:

All RCBC credit cards

Promo period:

Until May 31, 2023

Stay period:

Until June 7, 2023
Break away from stress and get in touch with the stillness of life at Nurture Wellness Village. Located in Tagaytay, this spa offers ecotherapy with services that are distinctly Filipino.
Use your RCBC credit card to avail of the following promos:
Promo
Inclusions
20% Discount on Published Rate of Ulayaw Package

Good for two persons
22-hour overnight stay in a Superior Garden View Room
₱1,000 credits for dinner
Plated breakfast
One-hour full-body massage
Thirty-minute outdoor treatment

20% Discount on Published Rate of Barkadahan Package

Good for three persons
Overnight stay in a Superior Garden View Room
₱1,500 credits for dinner
Plated breakfast
One-hour full-body massage
Thirty-minute outdoor treatment

20% Discount on Published Rate of Liver/Gallbladder Flush, Single/Double Occupancy

Overnight stay
Orientation with daily itinerary
Daily healthy meals
Digital meridian scan
Lifestyle discussion
Nutritional counseling
Five kidney flush juice drinks
Wellness activities (chair yoga, Lakad Kalinga, fun run, nurture walk, and tai qi-gong exercise)
Wellness treatments (one pyro-energen, one acupuncture, and one 60-minute full-body massage)
Free use of swimming pool and Wi-Fi
👉 10% Discount on Signature Meal Plans at Nuthera
Eligible cards:

All RCBC credit cards

Promo period:

March 31, 2023
If you're serious about changing your lifestyle, healthy eating is a must. However, meal prepping can be time-consuming, especially if you have a hectic schedule. That shouldn't be a problem with Nuthera.
Nuthera offers meal plans that use fresh and high-quality ingredients; even their sauces are made from scratch. You can choose from many meal plan variants, such as low-carb, high-protein, diabetic-friendly, heart-healthy, keto, and more. You can even get a fully customized meal plan.
Order your meal plan with your RCBC credit card and get a 10% discount. Just use the promo code RCBCNU + the first six digits of your card upon checkout at www.nuthera.ph.
👉 10% Discount at Breeze Oriental Spa & Massage
Eligible cards:

All RCBC credit cards

Promo period:

Until April 30, 2023
After a long week at work, a comforting massage is definitely a good idea. Not only will it take away the stress but it'll also soothe your muscles hardened by life. Visit Breeze Oriental Spa & Massage for that well-deserved me-time. Use your RCBC credit card to avail of a 10% discount on all types of massage. Your card also entitles you to a 15% discount on other services, such as scraping, ventosa, pedicure, and foot spa).
Participating Breeze Oriental Spa & Massage branches include the following:
Bonifacio Global City, Taguig City
Skyland Plaza Tower, Makati City
👉 10% Discount at The Clean Room
Eligible cards:

All Citi credit cards

Promo period:

Until May 14, 2023
Good hygiene leads to better health. That's why you need to make sure that your home and surroundings are always clean. The Clean Room can help you with that with high-quality cleaning supplies and accessories.
Use your Citi credit card to enjoy a 10% discount on regular-priced UV Carem 595, Stayfresh Canada, and Eluxugo products. To avail of this perk, just use the promo code L2CUVCARE + the first six digits of your credit card upon checkout at www.thecleanroom.net. Promo is valid for delivery nationwide. You can also use this offer multiple times.
Note: This product is sold by Union Bank of the Philippines, using certain trademarks temporarily under license from Citigroup Inc. and related group entities.
Final Thoughts
A lifestyle change is probably what you need, especially if you're sickly, stuck in a rut, or struggling with bad habits. For a good starting point, check out the tips to stay healthy mentioned above.
The journey isn't going to be easy, since it requires you to make conscious choices every day. Don't rush things because you're just going to frustrate yourself. Instead, set realistic goals and take one step at a time.

Sources: