According to the AXA Study of Mind Health and Wellbeing 2023,[1] more Filipino respondents aged between 18 and 24 admitted to experiencing depression and anxiety than the global percentage. Approximately 35% of Gen Z Filipinos experienced depression compared to 27% of Gen Zs globally. Meanwhile, 16% admitted to anxiety, compared to 12% globally.[2]
With these numbers, where can young Filipinos seek help and services to cope with depression, anxiety, stress, and other mental health challenges? More importantly, how much is therapy in the Philippines? Are Filipinos prepared to pay for treatments, medications, and consultations?
Keep reading to find out more.
Breaking the Stigma of Mental Health in the Philippines
It's easy to brush off depression, anxiety, and other mental illnesses since we don't see them. However, we need to understand that mental illness is real, and it's not something that goes away after a good night's sleep.
In 2018, then-President Rodrigo Duterte signed the Philippine Mental Health Bill into law.[3] Authored by Senator Risa Hontiveros, the act aims to integrate psychiatric services and programs in the public health system to support Filipinos suffering from mental illnesses. This also paves the way for a clearer understanding of mental health in the Philippines.
Getting Professional Help: Mental Health Costs in the Philippines
👉 How Much is Therapy in the Philippines?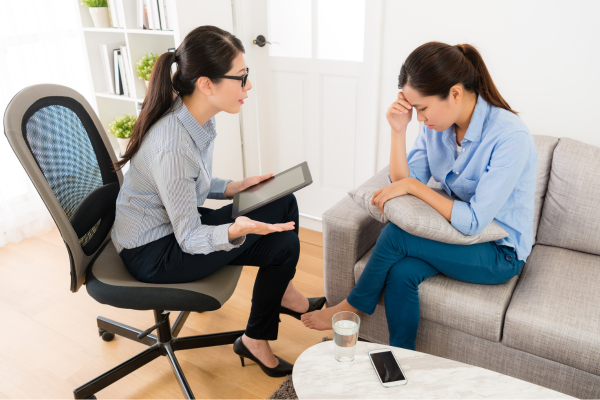 Despite the increasing number of mental health facilities, access to professional treatment, such as counseling in the Philippines, is still challenging.
Why? Because therapy and other types of treatments are expensive.
So, how much does therapy cost in the Philippines? Therapy session costs in the Philippines can range from ₱1,000 to ₱4,500. Depending on the case, a patient may visit once or twice a month.
The NCMH admits patients who wish to seek advanced psychological health treatments. See the table below to check its hospital rates and other fees.
Service/Item

Rate

Outpatient Section (OPS)
Consultation Fee (OPS Pay)
₱400
E.R. Fee
₱400
ACIS Fee (per Classification)
1st Day Admission
₱1,650
Succeeding days
₱500
Four-day confinement
₱3,150
Class A and B (full payment)
₱3,150
Class C1 (25% discount)
₱2,362.50
Class C2 (50% discount)
₱1,575
Class C3 (75% discount)
₱787.50
Class D (donation)
₱500
Infirmary Rates
E.R Fee
₱300
OPD
₱300
Ward
₱650/day
Private Room
₱750/day
Suite Room
₱1,200/day
You may check the full rates on the NCMH website (www.ncmh.gov.ph).
👉 How Much is a Psychiatrist Consultation Fee?
The cost of therapy in the Philippines depends on the institution offering the service. The same can be said for the psychiatrist rate per hour in the Philippines.
A psychiatrist's consultation fee in the Philippines can go up to ₱4,500 per session. However, some institutions offer free consultation.
Here's a quick guide on psychiatrist prices:
| Institution | Location | Therapy Price in the Philippines |
| --- | --- | --- |
| Ateneo de Manila Bulatao Center | Quezon City | ₱2,500 for the initial visit, ₱2,000 for succeeding sessions |
| Ateneo de Manila CeFam | Quezon City | Pay what you can |
| Department of Psychiatry, The Medical City | Pasig City | ₱500 for the initial visit, ₱450 for succeeding sessions |
| Don Bosco Makati CeFam | Makati City | Pay what you can |
| FEU Nicanor Reyes Medical Foundation | Quezon City | ₱150 for the initial visit, ₱120 for succeeding sessions |
| National Center for Mental Health | Mandaluyong City | ₱400 per session. They also offer free consultations |
| Philippine Mental Health Association | Quezon City | ₱1,000 for the initial visit, ₱700 for succeeding sessions. Discounts are also available. |
| PsychConsult Inc. | Quezon City | ₱3,500 for the initial visit, ₱1,750 for succeeding sessions |
| SLU Sunflower Children's Center | Baguio City | ₱600 per session |
| University of the East Ramon Magsaysay Memorial Medical Center | Manila | ₱100 per session |
👉 How Much is an Antidepressant in the Philippines?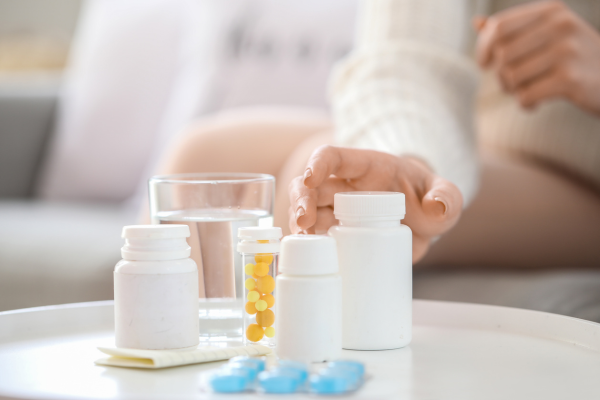 The price of antidepressants in the Philippines can be steep. Medications for the treatment of anxiety are pretty expensive, too.
Known brands such as Xanax and Prozac cost around ₱130 per tablet, while other antidepressants and antipsychotic drugs can cost as much as ₱300 each.
Here are some of the common medications used for mental health issues and their costs, according to the National Center for Mental Health's pharmacy:
Brand

Generic Name

mg

Price per Piece

Purpose

Epival
Divalproex Na
250
₱30
For treatment of manic-depressive illness
Depakote
Divalproex Na
250

₱

30
For treatment of manic-depressive illness
Q-Win
Quetiapine
100

₱

32.50
For treatment of schizophrenia, bipolar disorder, and major depressive disorder
Escivex
Escitaloprám oxalate
10

₱

6.50
For treatment of depression and anxiety
S-Celepra
Escitaloprám oxalate
10

₱

19.50
For treatment of depression and anxiety
Lexapro
Escitaloprám oxalate
5

₱

65
For treatment of depression and anxiety
Feliz S 10
Escitaloprám oxalate
10

₱

50
For treatment of depression and anxiety
Xanor
Alprazolam
5

₱

36
For the treatment of anxiety
Sertaline
Serenata
5

₱

64
For the treatment of depression
Note: The abovementioned medications are for reference only. This does not serve as a prescription. Such medication should be only taken with medical consultation.

PhilHealth Coverage for Mental Health Services
Before the enactment of the Mental Health Law, PhilHealth coverage had been limited only to hospitalization due to mental and behavioral disorders at a package rate of ₱7,800.
This year, PhilHealth will introduce a new benefits package for Filipinos with mental health illnesses requiring interventions at the primary care level.[4]
Some health insurance companies also cover mental health-related consultations and medications. But all of them should start offering mental health coverage. This is something that corporations and government institutions need to address.
In the meantime, Filipinos seeking financial assistance for mental health treatments can rely on personal loans for medical bills. A secured medical plan can certainly aid individuals who find mental health services costly.
Treatment Facilities for Mental Illness
There are around 60 psychiatric facilities, 700 psychiatrists, and 1,000 psychiatric nurses in the Philippines. Most are based in the National Capital Region since most mental institutions are in Metro Manila.
The government currently runs the following mental facilities in the country:
National Center for Mental Health (Mandaluyong) - Services offered by the National Center for Mental Health (NCMH) include general adult psychiatry, child and adolescent psychiatry, forensic psychiatry, women and children protection, crisis management, and drug detoxification and rehabilitation.
Philippine General Hospital Psychiatric Department (Manila) - The PGH Psychiatric Department offers psychiatric services for abused children through its Child Protection Unit and psychiatric services for abused women through the department's Women's Desk. Psychological testing is also available through appointment.
Cavite Center for Mental Health (Cavite) - The Cavite Center for Mental Health offers rehabilitative, curative, and preventive mental health services. The hospital is located along Trece-Indang Road, Trece Martires, Cavite.
Mariveles Mental Ward (Bataan) - The Mariveles Mental Ward is considered a Custodial Psychiatric Care Facility under the Department of Health. The mental ward has a capacity of 500 beds.
Private hospitals such as the University of Santo Tomas, Makati Medical Center, University of the East Ramon Magsaysay Memorial Medical Center, and Metro Psychotherapy Facility also offer mental care services. Nearby provinces like Bulacan, Laguna, and Rizal have their fair share of mental facilities.
👉 Mental Health Facilities with Free Therapy and Consultations
Mental health costs can get pricey. Some institutions in the Philippines offer free therapy and mental health consultations:
Amang Rodriguez Memorial Medical Center (Marikina City)

National Center for Mental Health (Mandaluyong City)

Ateneo Center for Family Ministries (Quezon City)

Philippine General Hospital (Ermita, Manila)

UST Graduate School's Psychotrauma Clinic (Sampaloc, Manila)

UST Outpatient Department (Sampaloc, Manila)

East Avenue Medical Center (Quezon City)
DOH Mental Crisis Hotline
In May 2019, the DOH also launched a nationwide mental crisis hotline in partnership with the National Center for Mental Health. The hotline is open 24/7 for those in need of emergency counseling or treatment.
"The hotline aims to send a message to those with mental health issues that they are not alone. It's okay to not be okay. There is hope. Recovery is possible, and there should be no shame in getting help," former DOH Secretary Fransico Duque III said about the hotline.
Here are the numbers you need to remember:
1553 (Luzon-wide toll-free landline)

0917-899-8727 (USAP)

0966-351-4518

0908-639-2672
You can also reach out for help through the following hotlines:
HOPELINE – (02) 804-4673 (HOPE), 0917-558-4673 (HOPE), 0918-873-4673, 2919 (toll-free for Globe and TM subscribers)
In Touch Community Services Crisis Lines – (02) 8893-7603, 0919-056-0709, 0917-800-1123 (Globe subscribers), 0922-893-8944 (Sun subscribers)
Living Free Foundation – 0917-322-7087
Manila Lifeline Centre – (02) 896-9191, 0917-854-9191
Mood Harmony – (02) 844-2941
Online Therapy and Mental Health Consultation Platforms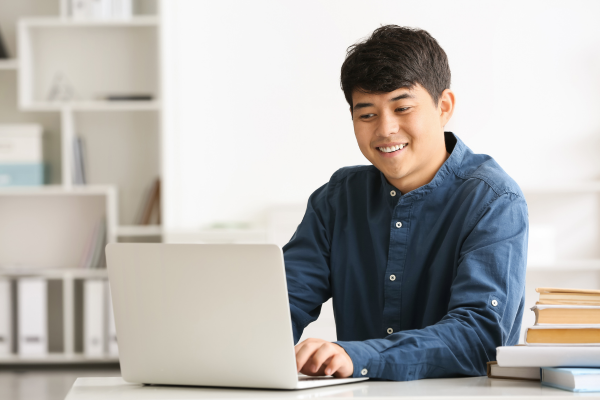 Feeling anxious and scared is normal. If you're more comfortable consulting with a licensed professional online to keep your mental health in check, here are some organizations offering online consultations. Some even provide psychologist consultations for free or a minimal fee.
📌 Ateneo Bulatao Center
Website: www.ateneobulataocenter.com
Ateneo Bulatao Center provides free online consultation and free psychological first aid.
📌 Circle of Hope Community Services, Inc.
Website: www.circleofhopecommunity.com
This non-profit organization offers support and online consultation for individuals with mental health issues. It also promotes effective coping and resilience for healthcare workers. Consultation is free.
📌 DFS Consulting PH
Website: dfsconsultingph.com
It offers online consultation services via voice, chat, or video. The cost of therapy will depend on the service provided.
📌 Mental Health First Responders (MHFR)
Website: www.mhfirstresponse.org
MHFR offers psychiatric consultations, counseling services, individual and couples therapy, clinical intern consultations, and wellness groups.
📌 Philippine Mental Health Association
Website: www.pmha.org.ph
Contact its official Facebook page at www.facebook.com/PMHAofficial, email cisd@pmha.org.ph, or call 0917-565-2036.
📌 Prescription Psychiatrists
Website: www.prescriptionpsychiatrists.com.ph
It provides online consultation services and digital mental health prescriptions. You may reach the clinic at 09173247110 and 09196365391, or email clinic@prescriptionpsychiatrists.com.ph.
📌 Recovery Hub
Website: app.recoveryhub.ph
Recovery Hub is a mental health platform offering consultation with licensed professionals online. The cost of therapy depends on the service provided.
Read more: The Doctor Is In: Options for Online Medical Consultation in the Philippines
📌 Empath
Website: empath.ph
Empath helps Filipinos advocate for their mental health and well-being through mental health talks, wellness classes, telemental health consultations, and psychosocial support training.
📌 Childfam-Possibilities Psychosocial Services (CPPS)
Website: www.childfampossibilities.com
CPPS is among the most trusted names in mental health support, providing psychiatric consultations, counseling and psychotherapy, well-being webinars and virtual instructor-led training, and psychological testing and assessment.
Mental Health Support Groups and Resources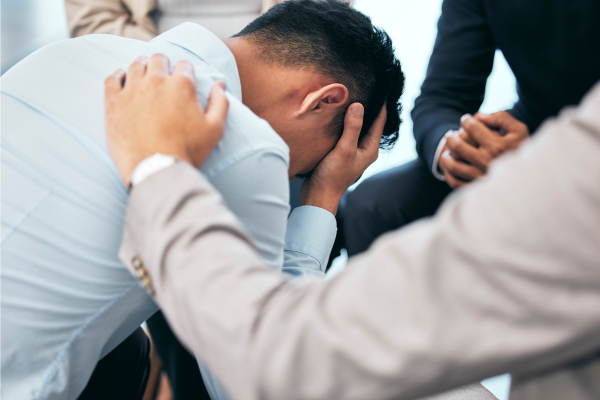 You can also check out the following resources to learn more about mental health in the Philippines. These resources offer support for individuals with mental disorders.
📌 Anxiety and Depression Support Philippines (ADS)
Facebook page: www.facebook.com/ADSPpage
This support group was founded in 2013 to help Filipinos with anxiety and depression.
📌 Buhay Movement
Facebook page: www.facebook.com/buhayph
The movement translates to celebration of life, aiming to support and give individuals struggling with mental illnesses the resources they need.
📌 Coalescent Foundation
Facebook page: www.facebook.com/CoalescentFoundation
This foundation aims to spread awareness, acceptance, and access to mental health issues and mood disorders.
📌 Mental Health and Psychosocial Support, Philippines (MHPSS)
Facebook page: www.facebook.com/MHPSS
MHPSS provides psychosocial support and intervention to survivors of disasters and other health emergencies.
📌 National Alliance on Mental Health (NAMI)
Website: www.nami.org/home
NAMI advocates for mental health and illness awareness in the country.
📌 Philippine Mental Health Association Inc.
Website: www.pmha.org.ph
PMHA is a private non-profit organization promoting mental health and the prevention of mental disorders.
📌 Psychological Association of the Philippines
Website: pap.ph
Founded in 1962, the Psychological Association of the Philippines is an association of professional psychologists and psychometricians promoting excellence in teaching about mental health.
📌 Youth for Mental Health Coalition, Inc.
Website: www.facebook.com/YouthForMentalHealth
The Youth for Mental Health Coalition is a group of student organizations and advocates that aim to elevate Filipinos' consciousness on mental health and end the stigma of mental illness.
📌 SOS Philippines - Survivors of Suicide and Depression
Facebook: www.facebook.com/sosphilippines
What started as an online support group for Filipino families who lost loved ones to suicide is now a mental health resource page. You can find free mental health resources, affordable services, and updates on anything related to mental health.
📌 Juan for Mental Health
Facebook: www.facebook.com/JuanForMH
This Facebook page gives tips and advice on how to take care of your mental health. It also shares information about upcoming mental health events to spread awareness and show support for anyone going through mental health challenges.
📌 Break Your Stigma
Website: www.breakyourstigma.com
This advocacy platform is a safe space for anyone seeking information about mental health and qualified medical practitioners who can provide interventions.
How to Cut Down the Costs of Mental Health Treatment and Services
The cost of mental health in the Philippines can take a toll on your budget and can even impact your relationship with people around you. Although the Mental Health Act can help many Filipinos, there are also other ways to reduce mental healthcare costs.
❤️ Get a PWD ID
Applying for a PWD ID for Psychosocial Disability and Mental or Learning Disability will help reduce your medication costs, among other benefits. Aside from enjoying a 20% discount and Value Added Tax (VAT) exemption, you can also get a 5% discount on necessities.
PWDs with valid IDs are prioritized in express lanes. They're also provided city-specific benefits.
❤️ Help Yourself
According to Audre Lorde, an American writer and civil rights activist, self-care is not self-indulgence; it's self-preservation. When we care for ourselves, we share with the world what's best for us and not what's left of us. We don't wear ourselves out until we don't have anything left.
So when depression, anxiety, and stress strike, we can still do many things to fight them.
Drink plenty of water, exercise, get enough sleep, and eat right. Staying healthy can help you focus less on unhealthy thoughts.
❤️ Value Yourself
Only you know what you're capable of. And no matter how much criticism you receive from others, your self-respect and self-love should matter more than their opinion.
❤️ Set a Realistic Goal
When you wake up each day, set simple goals to achieve by the end of the day. You can declutter your closet or call a few friends. You can also start a gardening project that helps keep your mind and body fit.
❤️ Take a Break
When you're feeling tired and helpless, take a pause. Break away from your routine and try to find some breathing space.
Give yourself some time to rest, think, and unwind. By then, you'll regain the energy and drive to finish what you've started without succumbing to burnout.
❤️ Talk About Your Feelings
Those pains and disappointments you keep to yourself can lead to depression and anxiety. To prevent you from succumbing to mental health issues, try expressing yourself.
Talk to a counselor or a relative about how you're feeling and listen to what they can say. Different views can help you come up with the perfect action plan for your mental condition.
❤️ Ask for Help
Various treatment and mental health facilities can offer help. You can even join groups to share your thoughts. And often, the most significant help can come from your friends and family.
Don't hesitate to express and share because you can and will overcome mental health issues through these.
Final Thoughts
Mental health issues are often regarded as taboo. But it's a reality everyone has to deal with. Everyone goes through mental challenges. So if you're currently suffering from any mental health issue, don't be afraid to seek help.
Knowing how much therapy is in the Philippines can help remove your misgivings about seeking help. Yes, it may cost some money. But remember that your well-being is at stake here. You'll certainly feel better once you've shared your concerns with a professional or at least talked to someone.
If you don't have the budget right now, it doesn't mean you have to put off your mental health care until you've saved enough money. Consider getting a personal loan for medical purposes to pay for your mental health care or treatment immediately.
You can easily compare personal loans and apply right away through Moneymax. It's quick, convenient, and free!

Sources:
DISCLAIMER: Every content and media on the Moneymax blog is created and published online for informational purposes only. It is not intended to serve as a substitute for professional medical advice.
Always seek the guidance of your doctor or any other qualified health professional with questions regarding your health or medical condition. Never disregard or delay following the advice of a medical professional because of something you read on the Moneymax blog. If you choose to rely on any information provided by Moneymax, you do so solely at your own risk.
If you think you have a medical emergency, call your doctor, go to the nearest hospital, or call emergency services immediately.