Watches these days do more than just tell time. They can monitor your health, count calories burned, receive text messages, and even play music. Welcome to the smartwatch era.
Smartwatches are for everyone. You can see different people sporting them—from that resident gym rat to that sophisticated marketing executive working on the go. If you want to join this revolution, you'll be glad to know that you have a lot of options.
But what is the best smartwatch this 2023 in the Philippines? You'll find that out and more in this guide.
10 Best Smartwatches This 2023 in the Philippines
This list of top 10 smartwatch models in the Philippines has a mix of high-end and affordable options. That way, you'll find the one that suits your budget.
⌚ Xiaomi Smart Band 7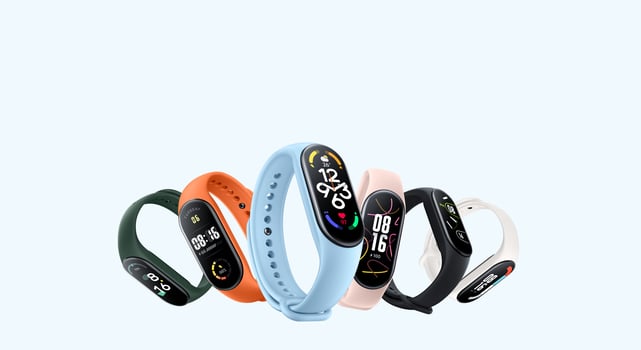 Price: ₱2,499
Xiaomi Mi Smart Band 7 Key Specs:

10+ sports modes
Heart rate monitoring
Sleep monitoring
Blood oxygen monitoring
AMOLED display
Water-resistant
Flash light
Looking for the best budget smartwatch in the Philippines? Consider the Smart Band 7 from Xiaomi. While considerably smaller, its features are identical to those offered by more popular models.
The Xiaomi Smartband 7 supports more than 110 sports modes and has an arsenal of health monitoring systems for blood oxygen, heart rate, and sleep quality. Other features include countdown timer, weather forecast, stand up alerts, notification, and flashlight.
In terms of design, the Smartband 7 comes in youthful statement colors, such as Neon Green, Neon Orange, Khaki Green, and Khaki Blue. It also has more than 100 dynamic faces that will help you express your style.
You can get a free Xiaomi Smart Band 7 when you apply for a Metrobank credit card until October 31, 2023. Participating credit cards include Metrobank World Mastercard®, Platinum Mastercard®, and Titanium Mastercard®. Learn more below!
---
🎁

Free Gift from Moneymax:

₱2,500 eGift, Xiaomi Smart Band 8, or Xiaomi Redmi Soundbar

Eligible cards: Metrobank World Mastercard®, Platinum Mastercard®, and Titanium Mastercard®
Promo period: Until December 31, 2023
How do you get an awesome Metrobank credit card welcome gift? Simple! Just apply and get approved for any eligible card through the Moneymax website. Choose from a ₱2,500 eGift voucher via Giftaway, Xiaomi Smart Band 8 smartwatch (worth ₱1,999) or Xiaomi Redmi Soundbar (worth ₱2,499) as your free special gift!
Per DTI Fair Trade Permit No. FTEB-177435 Series of 2023. Terms and conditions apply. This Moneymax Metrobank eGift/Xiaomi promo runs until December only. So hurry and apply now!
Note: Applicant must be an existing credit cardholder in good standing for at least 9 months.
---
⌚ Apple Watch Series 9
Price: Starts at ₱26,490
Apple Watch Series 9 Key Specs:

Choice of GPS or cellular
Choice of aluminum or stainless steel finish
Swim-proof and dust-proof with a crack-resistant front crystal
New four-core Neural Engine that enables new gestures
ECG generation with the ECG app
Blood oxygen monitoring
Workout monitoring
Crash detection
Launched in September 2023,[1] the Apple Watch Series 9 makes a great impression among tech pundits and regular consumers. Many reviews deem Apple as the strongest contender for the best smartwatch overall.
Its features may very well make it the best smartwatch in the Philippines. For one, it's powered by the S9 SiP, which is Apple's most powerful watch chip yet.
Its new four-cour Neural Engine enables new gestures, such as double tap. With this feature, you don't need to tap your watch's screen to perform a task. Just tap your index finger and thumb together twice to answer a call, play music, or open a notification.
The Apple Watch Series 9 can track a variety of workouts. One of its impressive features is its water resistance of up to 50 meters, which means you can use it during your water-based workouts, such as swimming.
The Apple smartwatch price in the Philippines for this model starts at ₱26,490.
⌚ Samsung Galaxy Watch6
Price: Starts at ₱16,990
Samsung Galaxy Watch6 Key Specs:

GPS capability
With a processor that's 18% faster than before
Workout monitoring
Heart monitoring
Sleep monitoring
Sapphire crystal glass for scratch resistance
Water-proof and dust-proof
Fall detection
Are you a Samsung fan? If you're completing your suite of Samsung gadgets, get a Galaxy Watch6.
This Samsung smartwatch in the Philippines comes with features that promote health and wellness. It can track more than 90 workouts, but what makes this watch more exciting is that it lets you create your custom workout.
In case you forget to hit Start before your exercise, the Galaxy Watch6 will automatically recognize your activity and record select workouts. That way, you won't lose fitness data.
The Galaxy Watch6 is also the best smartwatch for collaborative fitness efforts. It lets you create challenges that you and your workout buddies can take part in.
⌚ Fitbit Sense 2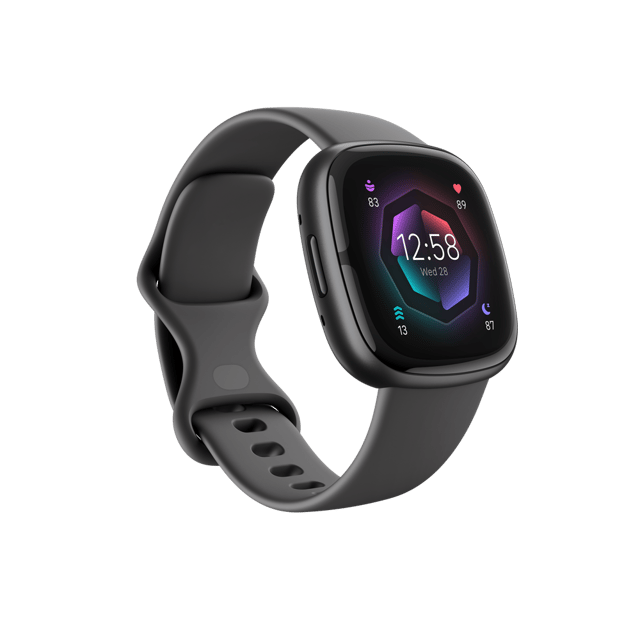 Price: ₱16,690 (discounted price at Digital Walker)
Fitbit Sense 2 Key Specs:

40 exercise modes
Heart rate variability monitoring
Skin temperature monitoring
Stress tracking
Blood oxygen monitoring
Google app-ready
Fitbit is one of the most popular fitness smartwatches out there. If you're eyeing this brand, check out the Sense 2.
The Sense 2 can track 40 sports, but what makes it a great choice is that it comes with a Daily Readiness Score. This feature shows you what level of workout your body is ready for. It allows you to pace yourself and even tells you to prioritize recovery in case you have a low readiness score.
The Fitbit Sense 2 isn't only for workout junkies. It's also designed for urban professionals who are always on the go. For navigation and payment, the Sense 2 lets you access Google apps, such as Maps and Wallet.
⌚ Google Pixel Watch
Price: ₱16,829 (discounted price at Kimstore)
Google Pixel Watch Key Specs:

GPS capability
Fitbit health and fitness features
Google Maps
Google Wallet
Google Assistant
YouTube Music
Emergency SOS
Fall detection
Corning Gorilla Glass 5
Perhaps the best smartwatch for Android[2] devices is the one made by the owner of the said operating system: Google. The Google Pixel Watch isn't just a lifestyle watch; you can also integrate it into your fitness activities, thanks to its suite of Fitbit features.
With Fitbit fitness tracking, you can record data from more than 40 exercises. It can count calories burned, floors climbed, steps taken, and swim strokes. It also comes with the Daily Readiness Score, which determines if you're ready to work out.
The Pixel Watch also uses Fitbit's sleep-tracking system. With this feature, you can see your sleep score and sleep profile. In turn, this makes you conscious of your sleep quality and encourages you to do things to improve it.
⌚ Apple Watch SE
Price: Starts at ₱15,990
Apple Watch SE Key Specs:

Workout monitoring
Water-resistant
Heart monitoring
Sleep monitoring
Crash detection
If the Series 9 is too pricey for you, you can still enjoy the benefits of an Apple Watch by getting the SE. At around ₱16,000, you get some of the fitness and lifestyle features also found in the Series 9.
Using the Activity app, you can set exercise and fitness goals. And with its Activity rings feature, you can easily tell if you've already met those goals.
With its Heart Rate app, the Apple Watch SE is one of the best smartwatches for seniors. This allows you to check your heart rate at any time. You'll even receive notifications in case of irregular rhythm.
Read more: Get Out, Work Out: Find the Cheapest Gym Memberships in the Philippines
⌚ Garmin Venu Sq Music Edition

Price: ₱14,995
Garmin Venu Sq Music Key Specs:

Workout monitoring
Blood oxygen monitoring
All-day stress tracking
Sleep monitoring
Menstrual cycle monitoring
Music storage
Corning Gorilla Glass 3
The Garmin Venu 2 price in the Philippines[3] may be too expensive for you. But the smartwatch maker has a more affordable alternative: the Venu Sq Music Edition.
With more than 20 preloaded sports apps, the Venu Sq Music Edition is perfect for fitness enthusiasts. It's also designed with a variety of tracking systems for hydration, respiration, stress, and menstrual cycle.
One of the best things about this smartwatch is its Body Battery Energy Monitoring system. Through it, you can see your body's energy levels throughout the day, helping you decide the best times for activity and recovery.
As its name suggests, the Venu Sq Music Edition allows you to store music. You can download songs and playlists from your Spotify, Deezer, or Amazon music account. With this, you don't have to bring your phone with you during workouts if you want to listen to music.
⌚ Amazfit GTR 4
Price: ₱8,990
Amazfit GTR 4 Key Specs:

GPS capability
150+ sports modes and strength exercise recognition
Heart monitoring
Stress monitoring
Sleep and nap monitoring
Water-resistant
Music storage
With its classic and elegant look, the Amazfit GTR 4 is the best watch for young urbanites who want to express their style. But don't let its appearance fool you, as it comes with a range of exciting health and wellness features.
For instance, it comes with over 150 sports modes. It can also recognize the kind of strength training exercise or sport you're doing. If you have a Strava or adidas Running app, you can sync your workout data to it.
The Amazfit GTR 4 is also capable of Bluetooth phone calls and music storage. And through Alexa, it can double as a personal assistant.
⌚ realme Watch 3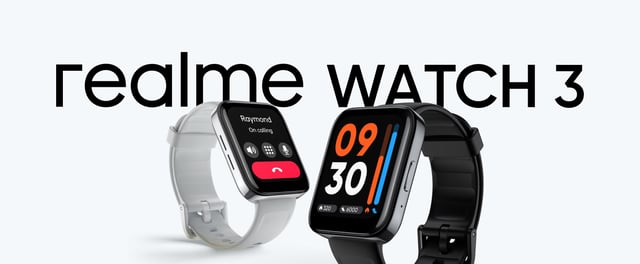 Price: ₱2,499 (discounted price at Shopee)
realme Watch 3 Key Specs:

110+ sports modes
24/7 heart rate monitoring
Blood oxygen monitoring
Stress monitoring
Sleep monitoring
Water-resistant
Looking for a cheap smartwatch Philippines that gets the job done? Check out the realme Watch 3.
Its modern aesthetics is comparable to the streamlined design of leading wearables, such as Apple Watches, Fitbit, and Garmin—and so are some of its features!
The realme Watch 3 has more than 110 sports modes that will help you track your fitness journey. It has an advanced sensor that can monitor your heart 24/7, notifying you of irregularities.
Don't worry about your watch losing juice quickly, as the realme Watch 3 has a seven-day battery life. Moreover, it's water-resistant, which means that you can wear it all day even if you're washing dishes or simply sweating.
Read more: How to Eat Healthy on a Budget: 7 Simple Steps to Follow
⌚ Haylou RT2
Price: ₱2,099
Haylou RT2 Key Specs:

12 workout modes
Heart rate monitoring
Sleep monitoring
Blood oxygen monitoring
Retina HD display
IP68 waterproof
The Haylou RT2 is a budget smartwatch in the Philippines that can compete with mid-range options in terms of style and function.
Its classic look is complemented by modern features, such as 12 workout modes, heart rate monitoring, blood oxygen monitoring, and sleep monitoring. The RT2 is also water-resistant, withstanding daily activities and events such as sweating, washing hands, and even rainy days.
You can connect your RT2 to your mobile phone to synchronize calls, WeChat, and app information. This watch also boasts a long battery life, as it can last up to 20 days on a single charge.
Read more: To an Improved Version of You: 9 Tips to Stay Healthy This 2023
Final Thoughts
The humble watch has come a long way from being a time teller to being a health and wellness companion. It shows that innovation can transform even the simplest of things.
Choosing the right wearable can be hard work, especially with a lot of options on the market. But with this list of the best smartwatches in 2023 in the Philippines, you'll be able to narrow down your choices. So, what's your pick?
💳 Buy Your New Smartwatch with the Right Credit Card
Once you decide which smartwatch fits your needs, make your purchase with a credit card. This way, you can enjoy perks such as points, cashback, or even 0% interest installments. Here are some of your best options:
Credit Card

Perks

HSBC Red Mastercard

1 point per ₱20 purchase and 4x bonus points per ₱20 on overseas, online, dining, or shopping transactions
0% interest on up to 36 monthly installments

HSBC Gold Visa Cash Back

Up to 5% cashback

Metrobank Platinum Mastercard®

1 rewards point for every ₱20 purchase
E-commerce purchase protection worth up to US$200
0% interest installment
Up to 50% off on exclusive deals

Metrobank World Mastercard®

1 rewards point per ₱20 purchase
0% Installment program: Up to 24 monthly installments at zero interest
2x rewards points for international purchases
High credit limit

Security Bank Gold Mastercard

1 rewards point per ₱20 spend
Installment of up to 12 months
Buy Now, Pay Later feature
Sources: