Dengue in the Philippines has always been a national concern, especially during the rainy season. From January 1 to August 3, 2019, the Department of Health (DOH) has recorded 188,562 dengue cases—the highest in the last five years. To date, the mosquito-borne viral disease has killed 807 people in 2019.
The increasing cases of dengue in the Philippines have prompted the DOH to declare a national dengue epidemic in early August.
Is your family protected against dengue? Make sure you're equipped with knowledge about preventing this disease, detecting its signs and symptoms, and how much dengue treatment would cost.
Dengue Prevention Tips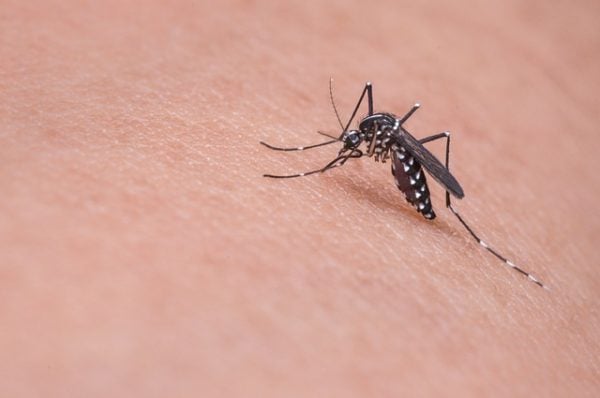 The most effective way to prevent dengue, according to the DOH, is to observe the 4S strategy: Search and destroy, Self-protection measures, Seek early consultation, and Say yes to fogging.
1. Search and Destroy Mosquito Breeding Places
People can get dengue through a bite of Aedes aegypti and Aedes albopictus mosquitoes that carry the dengue virus. The most important dengue prevention method is to eliminate the breeding sites of these mosquitoes.
Dengue-infected mosquitoes lay eggs in containers and spaces that hold clear and stagnant water. So search inside and outside your house for anything that collects stagnant water, such as the following:
Flower vases
Empty tin cans and bottles
Old rubber tires
Rain barrels
Rain gutter
Trash can
Pots
Unused buckets
Pet water bowls
Water containers
The area under the aircon vents
Dish dryer
Clean these containers out. Replace the water in flower vases, and cover water storage containers when not in use.
Keep your home well-lit, too, as mosquitoes stay in dark areas.
2. Self-Protection Measures
Although dengue affects all age groups, five to nine-year-old children are the most vulnerable, based on DOH data.
Protect kids against dengue virus-carrying mosquitoes by making them wear long-sleeved clothing and long pants or pajamas to reduce the exposed skin. Use insect repellents regularly and mosquito nets at bedtime.
Mosquitoes that transmit dengue usually bite two hours after sunrise and several hours before sunset. If possible, limit the children's time spent outside your home around those hours of the day.
If you don't have them yet, install insect meshes on doors and windows to prevent the entry of mosquitoes while still permitting airflow into your home.
3. Seek Early Consultation
It's crucial to know the warning signs of dengue and see the doctor immediately to ensure proper diagnosis and avoid serious complications.
Dengue Signs and Symptoms
Dengue leads to flu-like symptoms that typically last for two to seven days. According to the DOH and the World Health Organization (WHO), dengue symptoms include a sudden high fever (40°Celsius) together with two of the following:
Severe headache
Pain behind the eyes
Joint and muscle pains
Body weakness
Nausea
Vomiting
Diarrhea
Loss of appetite
Skin rashes
Complications of Dengue
If left untreated, dengue can develop into a severe form called dengue hemorrhagic fever. This could lead to life-threatening complications that include the following:
Bleeding nose and gums
Persistent vomiting and blood in vomit
Severe abdominal pain
Organ damage (heart, lungs, kidneys, or liver)
4. Say Yes to Spraying/Fogging
To prevent an impending dengue outbreak, mosquito fogging is conducted in early mornings or late afternoons in hotspot areas. No need to worry because the chemicals used in dengue control don't harm humans, according to the WHO.
Dengue Treatment and Cost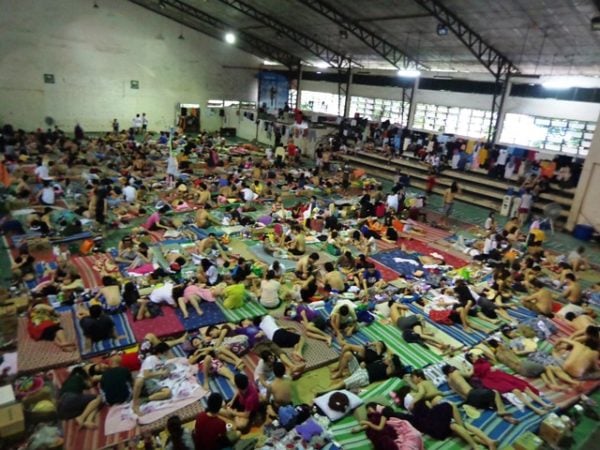 The viral disease doesn't only inflict pain and suffering to an affected person—it also costs money and may drain a family's savings if not treated early.
A dengue test alone can set you back between PHP 400 and PHP 3,000. Dengue tests in private clinics cost around PHP 1,000 on average, while tests in major hospitals can go as high as PHP 2,000 to PHP 3,000. In public hospitals, dengue tests are cheaper at PHP 400 to PHP 600.
As for hospital bills, the average medical cost of one-week confinement is PHP 20,000 in public hospitals and PHP 40,000 in private hospitals.
However, the cost of dengue in the Philippines can balloon to six-digit figures in severe cases, such as a young dengue patient in Mindanao whose 26-day treatment reached almost PHP 800,000 (including the cost of hospitalization and medicines).
The cost of dengue treatment can wreck one's budget, so it helps to find ways to cut down the expenses. If you have a life or health insurance policy, ask your provider if dengue is covered.
Not insured yet? Be one step ahead of dengue (or any other disease for that matter) and get insurance for your family.
Read more: 10 Insurance Types Young Families Should Consider
Is Dengue Covered by PhilHealth?
Fortunately, PhilHealth covers hospitalization confinement for both members and non-members due to dengue in the Philippines.
Here are the PhilHealth benefits for dengue treatment cost:
Dengue patients with or without warning signs (Level 1-3 hospitals): PHP 10,000
Non-severe dengue patients (primary care facilities): PHP 7,000
Severe dengue patients (Level 1-3 hospitals): PHP 16,000
PhilHealth may not fully cover the cost of treating dengue, but the benefits can definitely help ease the patient's financial burden.
To avail of dengue coverage, a PhilHealth member must meet these conditions:
Active membership/with qualifying contributions or enrolled as a qualified dependent
Has not used up the 45-day regular benefit limit
Admitted to a PhilHealth-accredited facility for at least 24 hours
Attended by a PhilHealth-accredited doctor
Non-PhilHealth members may avail of benefits instantly through PhilHealth's Point of Service program. If you're assessed to be financially incapable, the government will shoulder your one-year premium at the time of availment.
Read more: PhilHealth Benefits Guide for Regular and Voluntary Members
Need help paying for hospital costs? Use these credit cards:
Credit Card
Perks

HSBC Red Mastercard

1 rewards point for every ₱20 spend
4x the reward points for every online, shopping, dining, and overseas spend

HSBC Platinum Visa Rebate

Free purchase protect insurance coverage up to ₱15,000
5% rebate on every shopping and travel transaction
6% rebate on your first Caltex fuel spend

BPI Amore Cashback Card

Special Installment Plan (SIP) to convert their retail and online transactions worth at least ₱5,000 to installments
Fixed installments for up to 36 months
1% cashback on drugstore and bills payment spend

RCBC Flex Visa

2x reward points on two preferred categories, including health and wellness
Exchange points for shopping vouchers or redeem them as cash rebates

AUB Gold Mastercard

Flexibility to choose exactly when to pay your bill
1 rewards point for every ₱50 spend
No annual fees for life
Dengue Recovery Tips
What you do after your dengue treatment is crucial to get your health back in shape.
Experts recommend these tips to help dengue patients speed up their recovery:
Drink lots of water to prevent dehydration.
Take plenty of rest.
Avoid anti-inflammatory medicines (e.g., Ibuprofen, Aspirin, Naproxen, etc.) that may raise the risk of bleeding complications.
Take paracetamol to reduce fever and relieve pain.
Visit the hospital for evaluation if no improvement is felt 24 hours after the fever goes down.
Final Thoughts
Dengue is an endemic disease in the Philippines, but it's definitely preventable. You don't want to get to the point when you'll have to deal with hospital bills and see a family member suffering (or experience it yourself). Get rid of dengue-carrying mosquitoes, watch out for the early warning signs of dengue, and learn how to manage the cost of dengue.