Just how bad is the measles situation in the Philippines? Shouldn't we do something to prevent our loved ones from getting it?
Measles, locally known as tigdas, has reached an alarming state that the Department of Health (DOH) has declared outbreaks in Metro Manila, Central Luzon, CALABARZON, Western Visayas, and Central Visayas. Several other regions in the country are also at risk of developing outbreaks if these aren't contained.
Within only a month, more than 4,300 cases of measles have been reported from January 1 to February 9, 2019. To date, 70 people have died from the highly contagious illness. According to the DOH, 79% of them didn't have vaccinations against it.
These official data highlight just how vital vaccines are in measles prevention. Vaccination has been proven to protect the body against the virus that infects the respiratory tract.
Are you and your family safe against tigdas? Keep reading to learn more about the costs involved in getting vaccinated (and the lack of it) and treating the disease.
The Costs of Having Measles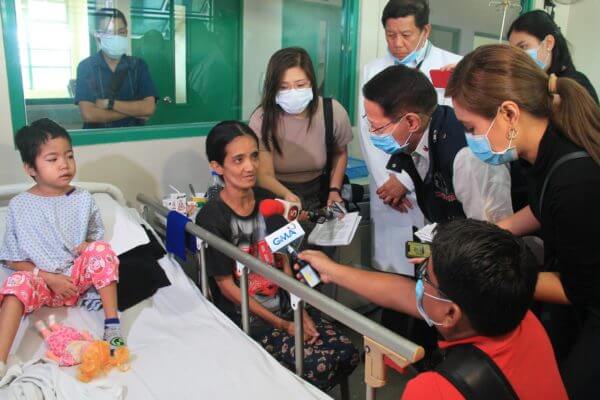 Causes and Symptoms of Measles
Measles is a highly infectious viral illness that's typically spread through the air (i.e., coughing, sneezing, or talking) and direct contact. Someone can get it just by being with an infected person.
About two weeks after getting exposed to the virus, these symptoms show up, according to Mayo Clinic[1]:
Skin rash
Koplik's spots[2]
High fever
Swollen and watery eyes
Sore throat
Runny nose
Dry cough
The disease can lead to serious complications such as malnutrition, diarrhea, vomiting, pneumonia, and blindness. It may lead to death.
Risks of Measles in Babies
According to the World Health Organization (WHO)[3], measles is one of the top causes of death among children around the world.
Babies under one year old are more likely to get the disease, said DOH Spokesperson Enrique Domingo. "They don't have that immunization, that resistance yet against the illness," he said.
Read more: Best Health Insurance in the Philippines: Compare Now!
Risks of Measles in Adults
Adults who have never received an anti-measles vaccine are also at risk of getting the disease.
It's especially risky for pregnant women who have not been vaccinated yet. Infected people may suffer from miscarriage, stillbirth, or premature delivery. Babies conceived by mothers with measles may also have a low birth weight.
Read more: Expecting a Baby Soon? Don't Ignore These PhilHealth Maternity Benefits and Rules
The Costs of Vaccination Against Measles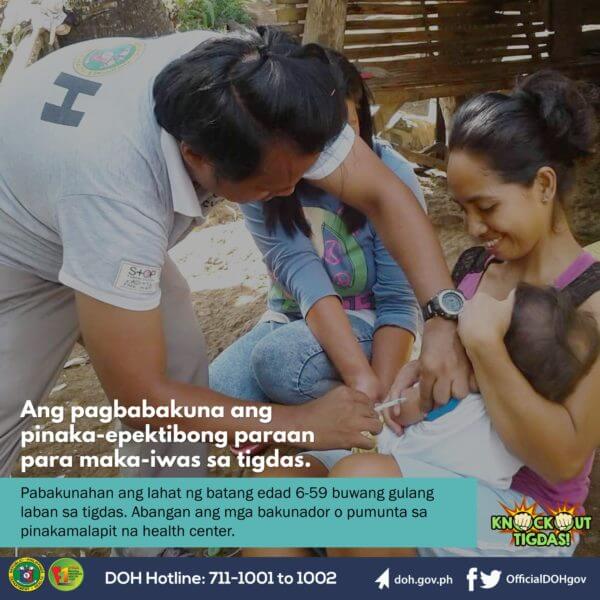 Why Get Anti-Measles Vaccines?
Prevention is better—and cheaper than cure. That couldn't be truer when it comes to measles prevention and treatment in the Philippines.
Medical experts recommend vaccination as the best defense against the deadly illness. In fact, the Measles-Mumps-Rubella (MMR) vaccine is among the required immunization for children in the Philippines.
MMR vaccines are most effective when given to babies aged 9 to 12 months[4] in two separate doses three months apart, according to scientific studies. The DOH provides these vaccines for children aged six months to under five years old.
Adults need to be vaccinated against measles at least once. Those who already recovered from the illness or have received complete vaccinations are immune to the disease and thus no longer need vaccination.
Unfortunately, the Dengvaxia controversy has driven fears among parents not just of the hotly contested anti-dengue vaccine but also other vaccines like the MMR. Rumors about Dengvaxia killing children spread (when in fact, no death has been linked directly to it, per DOH data). As a result, immunization rates have decreased since late 2017, which pushed up the measles cases in the country. In 2018 alone, more than 18,000 people got the disease, which is eight times higher than the previous year.
How Much Does a Measles Vaccine Cost?
Did you know that vaccines for measles prevention are available for free in government hospitals and health centers? The DOH is giving them at no cost to both children and adults.
Yes, you won't spend a penny if you or your children avail of an MMR vaccine in a public health institution in the Philippines.
According to Julia Rees of UNICEF Philippines[5], the MMR vaccine being used in the country for over four decades is safe and effective.
If you're getting a vaccine (either for babies or adults) from a private clinic to prevent tigdas, it will cost you around PHP 1,300 per dose on average. The cheapest can cost a little over PHP 1,000, while the most expensive is at PHP 1,500.
The Costs of Measles Outbreak in the Philippines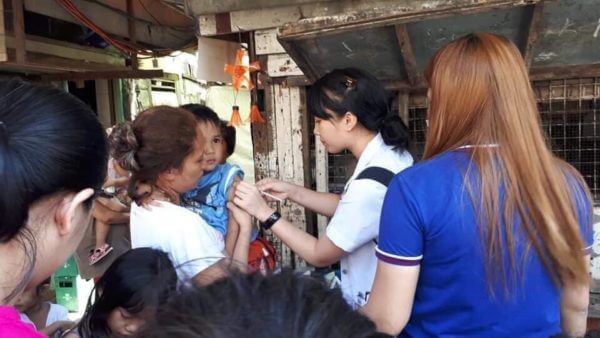 To say that treating measles costs a lot is an understatement. Tim Chew, a healthcare analyst of the Economist Intelligence Unit, estimates the costs of each case at USD 2,000 to USD 10,000 (approximately PHP 104,000 to PHP 523,000). His estimate includes the cost of treatment, quarantine, and productivity loss. However, this doesn't include the costs of complications from the viral disease.
Is Measles Treatment Covered by PhilHealth?
PhilHealth covers hospital confinement due to measles[6] from PHP 7,700 to PHP 25,700. Cases with no complications are insured at PHP 7,700, while cases with complications from meningitis are paid at PHP 25,700.
Even if you aren't an active PhilHealth member, you can avail of this benefit through the agency's Point of Service program. Lack of financial capability entitles non-members to one-year PhilHealth coverage.
Read more:
Final Thoughts
Scared of getting a vaccine? Don't be—it can actually save lives. According to the DOH, around three million to five million people's lives get saved due to the government's immunization program. It won't cost you anything, so better take advantage of free vaccines rather than regret later.
Remember: health is wealth. Your time and energy spent working hard for money will all go down the drain if your savings would get wiped out by expenses for measles treatment.
So prevent it as early as possible. Philippine Foundation for Vaccination President Dr. Cecilia Montalban couldn't put it any better[7]: "It's about setting priorities. You can't buy a vaccine, but you have the money for gowns, iPhone, etc.? What's life without health if everything you save will just go to the doctor?"
Indeed, prevention is always better than cure.
(Photos from Department of Health Facebook page)

Sources: