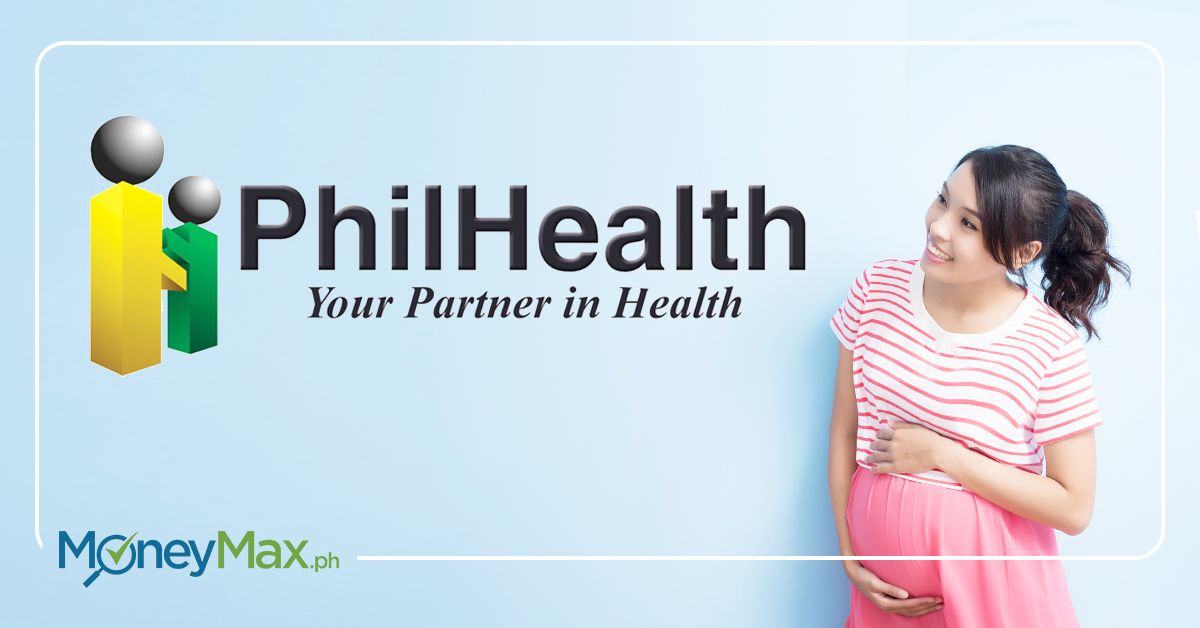 Excited about the arrival of your new bundle of joy? You must be pumped up thinking of possible names, decorating the nursery room, and shopping for newborn clothes. Now, let's get to the practical stuff: are you ready to bear the costs of having a baby?
It's expensive to give birth in the Philippines. For a normal child delivery in Metro Manila, be prepared to spend from PHP 5,000 (for a charity ward in a public hospital) to over PHP 100,000 (for a small private room in a private hospital). Caesarian delivery costs much more. Add to that the prenatal care costs such as supplements, vaccinations, regular ob-gyn check-ups, and ultrasound scans.
These facts aren't meant to scare you, but rather to highlight the importance of being financially ready before your baby is born. A money-smart strategy to manage your newborn expenses is to get a personal loan for your maternity bills.
You can also cut down your childbearing costs by knowing the PhilHealth maternity benefits and how to qualify for Philhealth's insurance coverage.
Here are five important things every expectant parent should know about PhilHealth maternity coverage.
1. The expectant mom must be a PhilHealth member to avail of maternity benefits.
[embed]https://www.instagram.com/p/BGknAZ5o9Tl/[/embed]

If you're pregnant but not a PhilHealth member yet, you have to register immediately to be eligible for PhilHealth maternity benefits.

Whether you're employed, self-employed, or an overseas Filipino worker (OFW), you have three options for PhilHealth membership enrollment:
Using the PhilHealth online registration facility
Downloading the PhilHealth Member Registration Form, filling it out, and submitting the accomplished form to ofp@philhealth.gov.ph
Personal filing of the application in one of the PhilHealth branches in the Philippines or abroad. To complete your registration, you'll be required to pay the annual PhilHealth contribution of PHP 2,400.
2. PhilHealth contributions must be up-to-date.
[embed]https://www.instagram.com/p/BZz27gCFzmE/[/embed]

Even if you're already a registered member, your contributions should be updated to meet the minimum contribution requirement and to qualify for maternity benefits.

Employed or self-employed members must pay at least 3 months of contributions within 6 months before the delivery date. If you're expecting to give birth in December, you must have at least 3 months' contributions from July to December. However, payment made during your confinement at the hospital isn't counted.

OFW-members can enjoy PhilHealth maternity benefits if their delivery date falls within the validity period in their PhilHealth ID or premium payment receipt.

To check your posted PhilHealth contributions online, visit the Member Inquiry section on the PhilHealth site and enter your PIN and password. If you're not registered yet, click on the Registration link below the log in fields.

Related Article:
3. PhilHealth maternity benefits cover prenatal care, delivery, and newborn care costs.
[embed]https://www.instagram.com/p/BPFQpjjgNAT/[/embed]

Pregnant women who are active PhilHealth members with updated monthly contributions can enjoy the following maternity benefit packages (the coverage includes doctor's professional fees and hospital and medical fees):
Maternity Care Package (MCP)
The MCP covers essential health care services during pregnancy, in all stages of labor, and after childbirth, including follow-up visits within 72 hours and 7 days after delivery. The coverage is PHP 8,000 if you give birth in a PhilHealth accredited non-hospital facilities such as a birthing home, infirmary, dispensary, or maternity clinic. If you choose an accredited hospital, your MCP rate is PHP 6,500.
Normal Spontaneous Delivery Package (NSD)
The NSD covers essential health care services for normal, low-risk vaginal deliveries and after childbirth within 72 hours and 7 days after delivery. It's worth PHP 6,500 in accredited non-hospital facilities. In accredited hospitals, the amount covered is PHP 5,000.
Other PhilHealth-covered Deliveries
If availed in an accredited hospital, you're still entitled to maternity benefits even if you have caesarian delivery (PHP 19,000), complicated vaginal delivery (PHP 9,700), breech extraction (PHP 12,120), or vaginal delivery after C-section (PHP 12,120).
Newborn Care Package (NCP)
The NCP, which is worth PHP 1,750, covers the following essential health care services within a newborn's first hours of life, regardless of delivery method:
Newborn screening test
Newborn hearing test
Essential newborn care such as weighing of the newborn, eye prophylaxis, Vitamin K administration, first dosage of hepatitis B and BCG vaccines, etc.
Here's a quick summary of the PhilHealth maternity benefit packages:
Package

Facilities

Amount

Maternity Care Package

Non-hospital facilities

PHP 8,000

Hospitals

PHP 6,500

Normal Spontaneous Delivery Package

Non-hospital facilities

PHP 6,500

Hospitals

PHP 5,000

Caesarian Delivery

Hospitals

PHP 19,000

Complicated Vaginal Delivery

Hospitals

PHP 9,700

Breech Extraction

Hospitals

PHP 12,120

Vaginal Delivery After C-Section

Hospitals

PHP 12,120

Newborn Care Package

Hospitals and non-hospital facilities

PHP 1,750
4. Maternity and newborn care packages have limitations.
[embed]https://www.instagram.com/p/BK8NIqPgse8/[/embed]

To maximize your PhilHealth maternity benefits, you have to know both the coverage and its limitations.

PhilHealth covers only maternity and newborn care services provided by accredited professionals (e.g., midwife, ob-gyn, etc.) in accredited hospitals and non-hospital facilities.

Only the first four normal childbirths are covered. You can't avail of PhilHealth maternity benefits on your fifth and succeeding deliveries.

In non-hospital facilities, only normal deliveries or those at low risk for complications are covered. Excluded from the PhilHealth coverage are the following high-risk conditions:
Pregnancy below age 19
First pregnancy at age 35 and older
Multiple births such as twins and triplets
Abnormalities of the ovaries, uterus, or placenta
History of three miscarriages or abortions
History of one stillbirth
History of serious medical conditions such as diabetes, heart disease, hypertension, moderate to severe asthma, etc.
5. You must know when and how to file your PhilHealth maternity claims.
As with claiming other types of PhilHealth benefits, direct filing with PhilHealth of claims for maternity benefits is no longer allowed. Submit these requirements to the hospital or clinic before your discharge:
Your updated Member Data Record
Filled out PhilHealth Claim Form
Official receipts of your PhilHealth contribution payments
Photocopy of your valid ID
Supporting documents such as marriage certificate
Final Thoughts
With a baby on the way soon, you can't afford to become broke before and after your water breaks. Get the most out of your benefits—it's one of the ways to save money on your newborn expenses.

Sources: