Plenty of risks and unexpected events can seriously affect your finances as a business owner. You must cover all your bases to ensure no interruptions to your operations and cash flow. You must also safeguard your business' financial assets, physical and intellectual properties, and employees.
Make this possible by getting business insurance in the Philippines. In this article, learn the importance of having one, the types of coverage available, and where to get the best option.
What is Business Insurance?
Also known as commercial insurance, business insurance protects businesses from financial losses due to unexpected events during normal operations.[1] These events include lawsuits, property damage, loss of income, theft, employee illnesses and injuries, and workers' compensation, just to name a few.
🤔 Why Do You Need Business Insurance?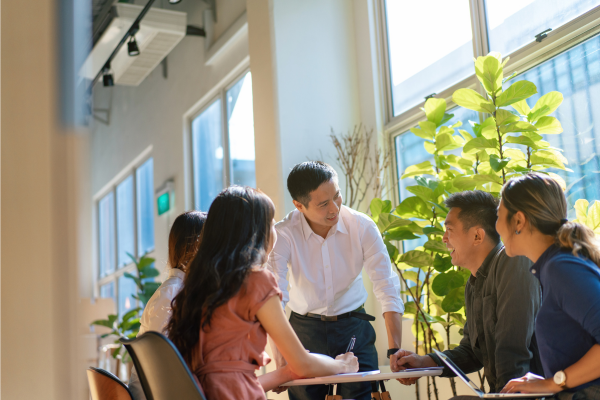 Business insurance coverage provides a layer of protection and allows you to operate even when it might be risky to do so. Your insurance will partially or fully reimburse your company for the costs in case of damage or injury.
Aside from protecting your employees, clients, and customers, business insurance also builds your credibility in that you manage your risks and take care of your assets.
Read more: How to Deal with the Toughest Challenges Facing a Startup Business
🤔 What Risks are Covered by

Small Business Insurance in the Philippines

?
In general, insurance for small businesses in the Philippines covers risks associated with the following:
Employees - Your employees are instrumental in running and growing your business. However, they also bring a lot of daily operational risks, such as injuries and illnesses. Workers' compensation helps protect your business' finances while covering your employees' medical or funeral expenses, lost wages, or disability benefits.
Clients and customers - You won't have a successful business without them. But interacting with clients and customers also bring potential lawsuits, which can be very costly.
Property - Natural disasters can very quickly destroy your business property. Business insurance can help cover the repair or replacement costs. It can also help protect it against theft and burglary.
Motor vehicles - If you don't want your business liable for accidents or expensive lawsuits, get additional coverage for your business-owned vehicles, whether you have just one or a whole fleet.
Depending on the type and policies you choose, business insurance can provide coverage for the following:
Loss of income
Worker's compensation
Employee injuries or illnesses
Customer injury
Lawsuits
Liability protection
Theft
Property damage
Vehicle insurance
🤔 How Much Does Business Insurance Cost in the Philippines?
Business insurance cost in the Philippines depends on many factors, like the type and size of your business, your location, and how much coverage you need.
The following factors can also affect costs:
Your industry and its risks
Number of employees
Business operations
Policy limits and deductibles
Related reading:
What are the Types of Business Insurance?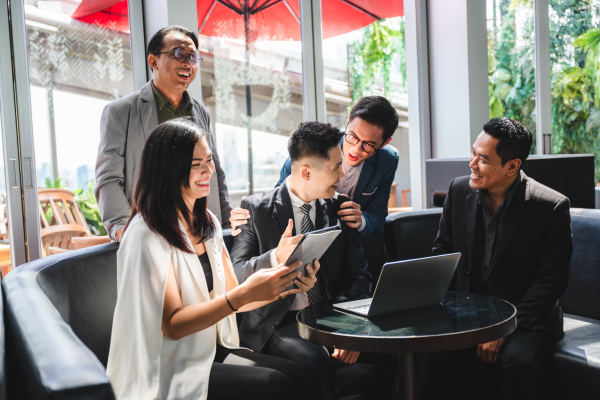 When it comes to business insurance, it's not one size fits all. Since there are many types of businesses, there are also many types of insurance to choose from. The best combination will depend on your specific needs.
👉 For Protecting Your Business
To protect your business from unexpected natural disasters, legal suits, and devastating financial loss, you'll need some combination of the following:
General Liability Insurance - Also known as commercial or business liability insurance, it can help cover claims caused by your business, such as bodily injury or property damage. You can get it as a standalone policy or bundle it with other key coverages.
Business Interruption Insurance - If your business needs to shut down for a certain period because of events beyond your control, business interruption insurance in the Philippines can help you recover lost operating expenses or income.
Cyber Insurance - This type of coverage can protect your business against losses from cyberattacks, viruses, ransomware, and data breaches
Business Owner's Policy - It bundles essential insurance coverages required by businesses.
👉 For Your Employees
Here are some business insurance products that are relevant to your employees and their duties:
Group Life Insurance - This is often offered as part of an employee's benefit on top of the group health insurance coverage.
Group Accident Insurance - This is part of a packaged plan protecting employees from unforeseen incidents and their financial impact.
Key Person Insurance - Your business will be the policyholder and beneficiary in the event of a critical person or irreplaceable partner or executive's demise.
Employers' Liability Insurance - This type of liability insurance can be bundled with workers' compensation for additional protection against the costs that usually come with workplace injuries, illnesses, and deaths.
👉 For Your Customers
Consider getting general liability insurance coverage if you're concerned about getting into a lawsuit over your products or services.
Public Liability Insurance - This type of insurance covers the cost of claims made by the public for incidents on your business property or in connection with your business activities.
Professional Indemnity Insurance - If your business provides professional services or consultations to your clients, you'll need this insurance policy. It compensates you for costs arising from client lawsuits due to negligence or failure in delivering your services.
👉 For Your Goods and Services
These business insurance products provide coverage for the non-human aspect of operating your business.
Product Liability Insurance - It offers protection against property damage or personal injury claims arising from the products sold by your business.
Credit Insurance - Also known as payment protection insurance, it ensures payments for your small business's credit cards or loans in case of unemployment, disability, or death.
👉 For Your Property and Equipment
The type of coverage you need will depend on the properties and equipment you own or rent. Here are some insurance products you may need.
Commercial Property Insurance - It covers your commercial property against theft, fire, and natural disasters.
Business Renter's Insurance - If you're operating out of a rented space, business renter's insurance will cover accidents within it, as well as fire, floods, and other natural disasters that may cause property or building damage.
Commercial Auto Insurance - If your employees drive company vehicles, you'll need this type of policy, which covers accidents when your employees are at fault.
Where to Get

Business Insurance in the Philippines
Check out the following business insurance policies from these companies, covering a wide range of risks.
📌 AXA Business Security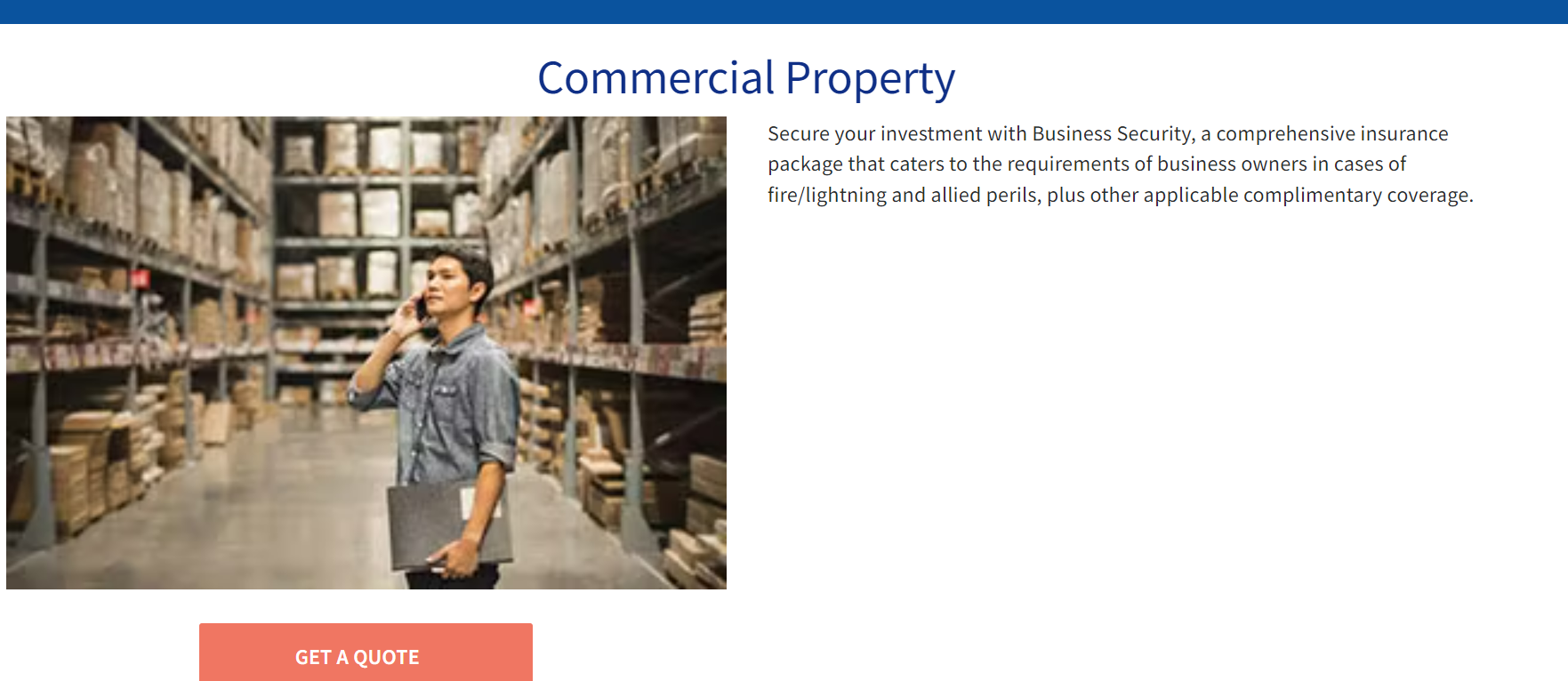 With this comprehensive business insurance package from AXA, you can get coverage of ₱1 million for a premium of ₱2,400.
If you own a small shop, kiosk, office, restaurant, clinic, beauty salon, or water refilling station, AXA Business Security[2] can help protect your business from loss or damage from fire, lightning, and other acts of nature:
Professional fees
Alternative accommodation
Fire fighting expense
Debris removal compensation
Robbery and burglary
Comprehensive general liability insurance coverage in the Philippines

Tenant's liability
Fire legal liability
Personal accident insurance
Money, securities, and payroll coverage
Fidelity guarantee
📌 Sun Life Business Owner Insurance Packages (BIP)
Whether you're just starting out or have been operating for several years, you can benefit from the Sun Life Business Owner Insurance Packages (BIP).[3] Customize your plan with the following packages:
Emergency Fund + Lifetime Protection - Get a contingency fund for your cash flow while enjoying lifetime insurance coverage.
Health Protection - Get cash to help pay for health emergencies and the cost of critical illness so you won't have to tap into your savings or business funds.
Retirement Fund - When it's time for your successor to take over the business, this product can ensure you're financially ready to do so.
Education Fund - Anything can disrupt your business operations. Make sure your child's education isn't affected by building their education fund.
Key Employee Protection - If you have a key employee, avoid costly disruptions to your business in case of their untimely death by getting this policy.
Partner/Shareholder Protection - Prepare funds for a buyout plan and guarantee a smooth transition if you lose a business partner or shareholder.
📌 Chubb Commercial General Liability Insurance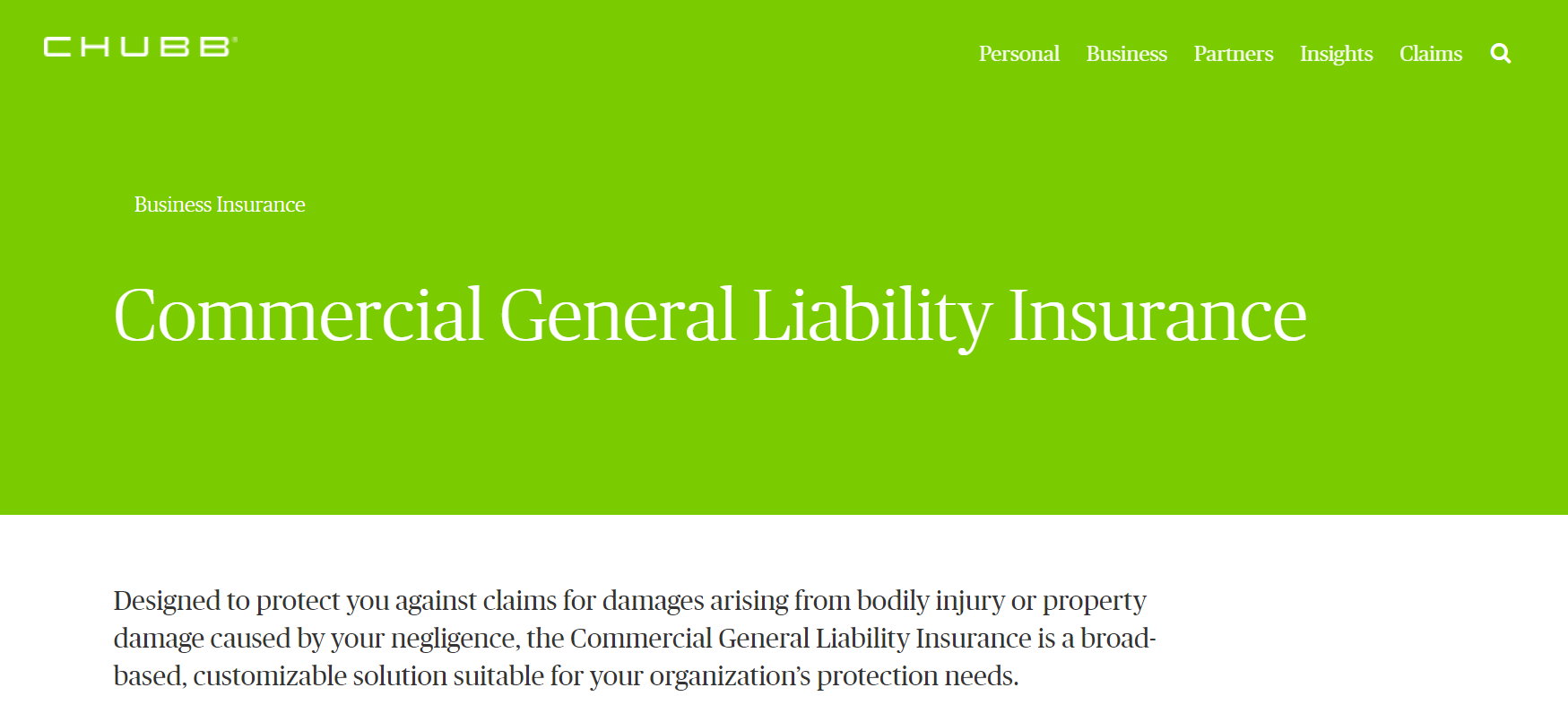 Another option for business owners is Chubb Commercial General Liability Insurance.[4] It offers customizable solutions against bodily injury or property damage claims.
Moreover, with this provider's team of dedicated and experienced underwriters, multinational network capability, active claims management, and relevant risk engineering services, you're guaranteed a flexible policy best suited for your business.
📌 AIG Comprehensive General Liability
Use the AIG Comprehensive General Liability[5] to ensure you have the funds for legal fees and to compensate an injured third party without risking your business. Minimize interruptions while focusing on your operations and employees.
It offers products tailor-fit to the following businesses:
ASEAN oil and gas service contractors in both onshore and offshore locations
Food and beverage product manufacturers, distributors, retailers, and wholesalers
Business Process Outsourcing (BPO) operations
Managers, operators, and owners of Philippine-domiciled hotels and resorts
Event organizers (indoor and outdoor events)
📌 Howden Business Solutions (Small-to-Medium Businesses)

Howden Business Solutions[6] offers tailored solutions to protect SMEs from everyday risks. Moreover, you can bundle them in one comprehensive package to get the right policy and save money. You can also improve your business's risk management and reduce admin time.
Here are tailoring bundle options that focus on protecting you from business asset losses and costs arising from liabilities:
Commercial Property Insurance (office/building insurance)
General Liability
Construction Projects (contractors all risk insurance/construction insurance)
Motor
Marine
Residential
Howden Group can also help your business with the following:
Cyber Insurance
Errors and Omissions (E&O) Insurance
Professional Indemnity
Directors' and Officers' Insurance
Further reading:
Final Thoughts
Seek an expert's advice when getting business insurance in the Philippines. An insurance broker or financial advisor can help you determine the type of coverage you need.
Do your research on the product and the insurance company, and compare several quotes for premiums and coverage. These factors can help you narrow down your options and get the best business insurance package.
Once you've chosen one, don't waste time securing that policy. The sooner you insure your business, the sooner you'll be financially protected from the unexpected.

Sources: